The (Good) Books I Read in June & July
I thought it would be fun to start doing a review of the books I read each month. The title is the (good) books because for the most part if I start a book and don't really enjoy it I abandon it. There are too many books on my to read list to get stuck reading a book I don't enjoy.
Since I haven't shared a book list here in a long time this one will include books I finished in the last two months.
In my reading life I tend to lean towards Christian non-fiction, biographies, historical fiction (I'm going through a WWII kick right now) and classics, funnily I only realized that in the last few weeks.
Oh, I also enjoy good middle grade fiction as well, but for the most part unless it's a spectacular middle grade book I won't share those books on my monthly recap. For the most part the middle grade books will stay on my book lists that I share over at Intentional Homeschooling.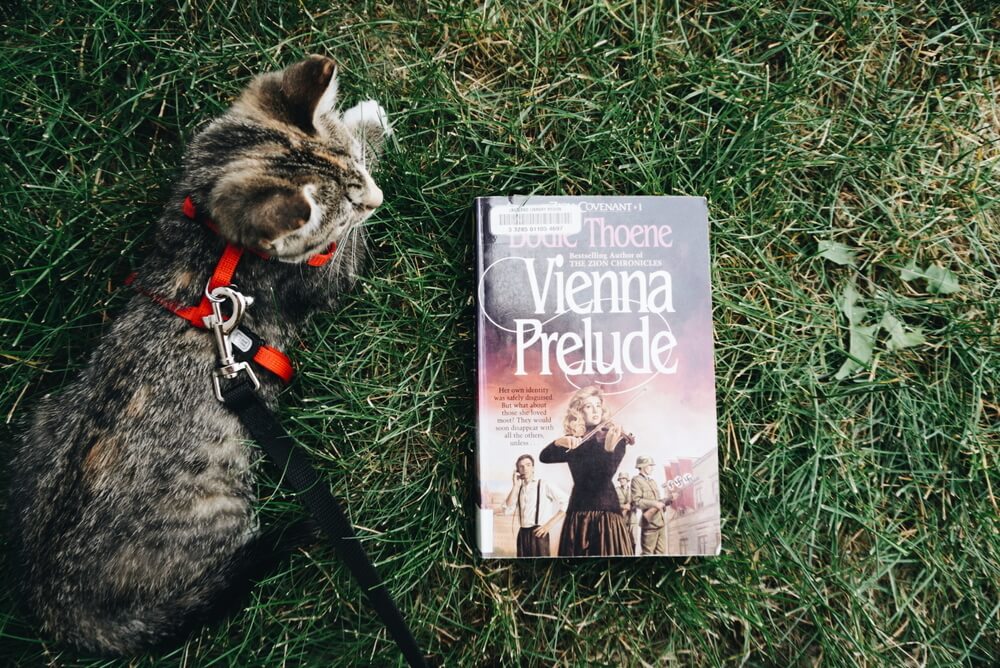 I'm not good at writing book summaries so I'm going to pull those off of Amazon and add my own two cents separately.
If you have good book recommendations for my to-read list I'm always accepting book suggestions, just leave me a comment below and I'll add it to my stack.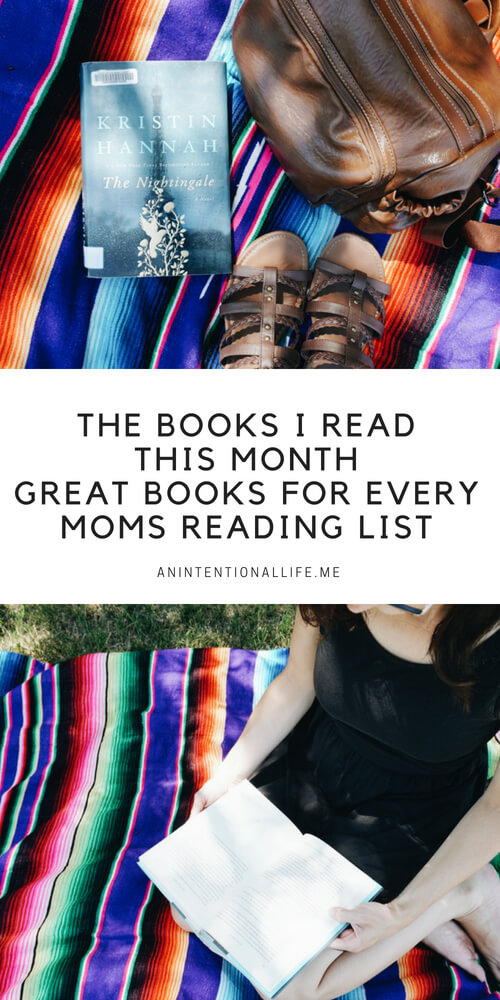 FICTION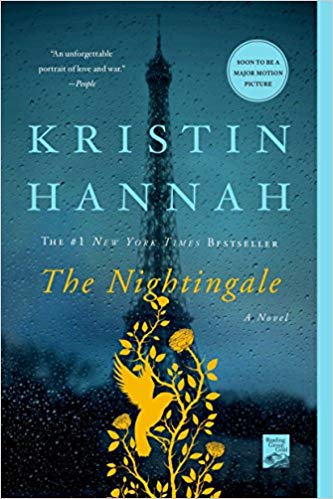 I have a tendency to avoid popular books, I've been burned in the past and so now I generally wait until I hear from enough people that the book is truly good. The Nightingale was one of those books for me, so I finally read it and of course I was kicking myself for not reading it sooner, it was so good! It made me think of aspects of WWII that I hadn't before.
France, 1939 – In the quiet village of Carriveau, Vianne Mauriac says goodbye to her husband, Antoine, as he heads for the Front. She doesn't believe that the Nazis will invade France … but invade they do, in droves of marching soldiers, in caravans of trucks and tanks, in planes that fill the skies and drop bombs upon the innocent. When a German captain requisitions Vianne's home, she and her daughter must live with the enemy or lose everything. Without food or money or hope, as danger escalates all around them, she is forced to make one impossible choice after another to keep her family alive.
Vianne's sister, Isabelle, is a rebellious eighteen-year-old girl, searching for purpose with all the reckless passion of youth. While thousands of Parisians march into the unknown terrors of war, she meets Gäetan, a partisan who believes the French can fight the Nazis from within France, and she falls in love as only the young can … completely. But when he betrays her, Isabelle joins the Resistance and never looks back, risking her life time and again to save others.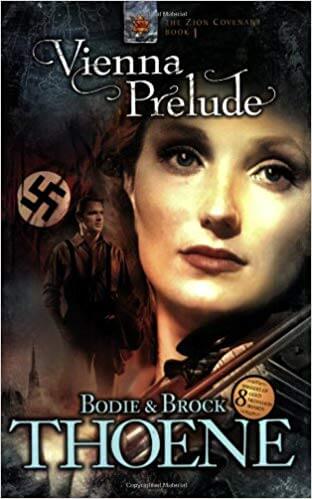 This one was recommended to me by a number of people on Instagram and it did not disappoint! The book actually takes place a few years before WWII but I learned so much history about the events leading up to the war, in addition to loving the history aspect the story line is really great as well.
Elisa Lindheim, a Jewish/German musician has helplessly stood by as her rights as a Jew are slowly taken away. When she and her family attempt to leave their homeland of Germany to take refuge in Austria, her Jewish father is arrested and held for ransom by the notorious Gestapo. As Hitler's noose draws tighter around the Jews, Elisa must seek the help of handsome American journalist, John Murphy. Together they must find her father and find a way to get him out of Germany to safety.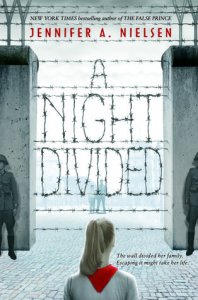 I think this book is technically categorized as young adult but it was a great look into the history of the Berlin wall, something I knew nothing about.
With the rise of the Berlin Wall, Gerta finds her family suddenly divided. She, her mother, and her brother Fritz live on the eastern side, controlled by the Soviets. Her father and middle brother, who had gone west in search of work, cannot return home. Gerta knows it is dangerous to watch the wall, yet she can't help herself. She sees the East German soldiers with their guns trained on their own citizens; she, her family, her neighbors and friends are prisoners in their own city.
But one day on her way to school, Gerta spots her father on a viewing platform on the western side, pantomiming a peculiar dance. Gerta concludes that her father wants her and Fritz to tunnel beneath the wall, out of East Berlin. However, if they are caught, the consequences will be deadly. No one can be trusted. Will Gerta and her family find their way to freedom?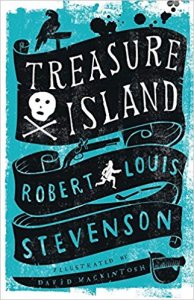 This was the book we read with my classics book club back in June. It definitely wasn't my favorite book ever but it felt good to check another classic book off my list! (And suggestions for future classics we should read?)
Fifteen men on the dead man's chest -Yo-ho-ho, and a bottle of rum!'When young Jim Hawkins finds an old map showing the location of a hoard of buried treasure, he joins the crew of the Hispaniola who set sail to find it. But they soon have a mutiny on their hands, led by the duplicitous pirate Long John Silver. As the quest turns murderous, Jim's bravery is put to the test, and he discovers much about friendship, loyalty and betrayal on this daring voyage.
NON-FICTION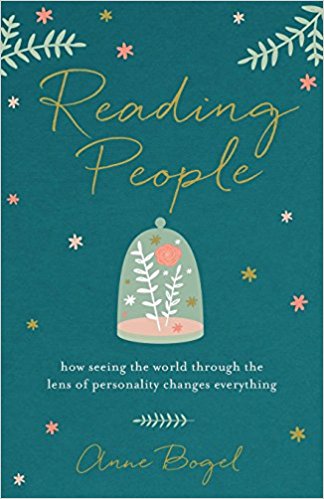 I've been a fan of the Modern Mrs. Darcy blog for years and I can't believe it took me almost a year to read her first book! I love all things personality tests so it should come as no surprise that I enjoyed this book. Her next book, I'd Rather Be Reading, comes out in September and I hope to read it before the end of the year.
For readers who long to dig deeper into what makes them uniquely them (and why that matters), popular blogger Anne Bogel has done the hard part–collecting, exploring, and explaining the most popular personality frameworks, such as Myers-Briggs, StrengthsFinder, Enneagram, and others. She explains to readers the life-changing insights that can be gained from each and shares specific, practical real-life applications across all facets of life, including love and marriage, productivity, parenting, the workplace, and spiritual life. In her friendly, relatable style, Bogel shares engaging personal stories that show firsthand how understanding personality can revolutionize the way we live, love, work, and pray.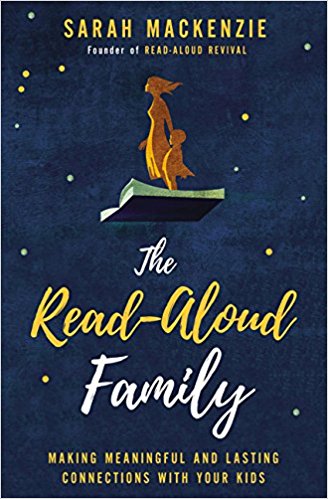 I just realized that all the books in this non-fiction section are by bloggers. Of course, like every other homeschooling parent I love Sarah Mackenzie and the Read Aloud Revival Podcast. This book was a lot of fun to read (my book list grew) and I'm sure it is one I will re-read down the road.
Connecting deeply with our kids can be difficult in our busy, technology-driven lives. Reading aloud offers us a chance to be fully present with our children. It also increases our kids' academic success, inspires compassion, and fortifies them with the inner strength they need to face life's challenges. As Sarah Mackenzie has found with her own six children, reading aloud long after kids are able to read to themselves can deepen relationships in a powerful way.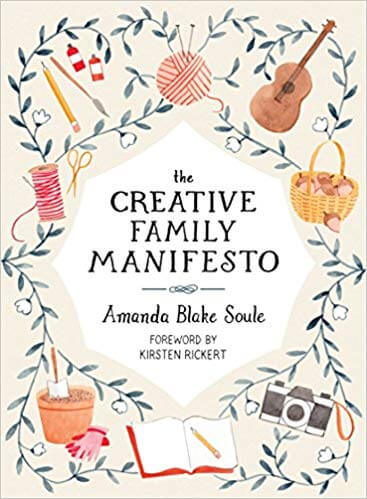 I grew up with a creative and crafty mom and her mom before her was also creative and crafty. This book reminded me a lot of my roots. While the author is a blogger I didn't realize that until after I got the book out. As a Christian I just skimmed over some of her ideas of more earthy/spiritual ideas (there really wasn't that many) and found that the book overall was inspiring and made me want to be more creative with my children, and finally master the art of knitting.
Embrace family life with creativity at its heart. The Creative Family Manifesto is a guide to using the simple tools around you—your imagination, basic art supplies, household objects, and natural materials—to relax, play, and grow together as a family. When you learn to awaken your family's creativity, wonderful things will happen: you'll make meaningful connections with your children, your children's imaginations will flourish, and you'll learn to express love and gratitude for each other. This book is just what you need to get started.
LONG-TERM READS
In addition to finishing a few books each month I am currently reading a few "stiff books" that I am reading slowly and will take me a few months to read. I'm including these here in case you are interested.
The History of the Renaissance World – to be honest, I'm currently not retaining a whole lot from this book, but I'm getting a little bit out of it. I hope to go through the whole series a few times and then hopefully I'll understand more. I probably should have started with the Ancient World but I got this book for less than $0.50 at a library sale a few months ago so I decided to start with this one.
Home Education – I am also going through the Charlotte Mason Home Education series, I'm starting with the first volume, Home Education, and will probably move on to A Philosophy of Education after that. I am planning on mostly homeschooling with the Charlotte Mason method this year and up until now have being reading other books about her method and a variety of websites but I thought it would be best to go directly to the source. This series will take me awhile to get through though.
If you have good book recommendations for my to-read list I'm always accepting book suggestions, just leave me a comment below and I'll add it to my stack.