Basic File Folder Homeschool Organization System
I've seen a number of file folder organizing systems for homeschoolers on the internet, some were broken down by seasons, others by weeks but I knew I wanted something more broad, so I decided to break ours up by grade level.
This was a system based out of necessity, I don't know how many times I would come across some great ideas for science or math only to realize that it would be a few years down the road before we were at that stage, but I felt like it was a really great idea or resource and I didn't want it to get lost or forgotten about.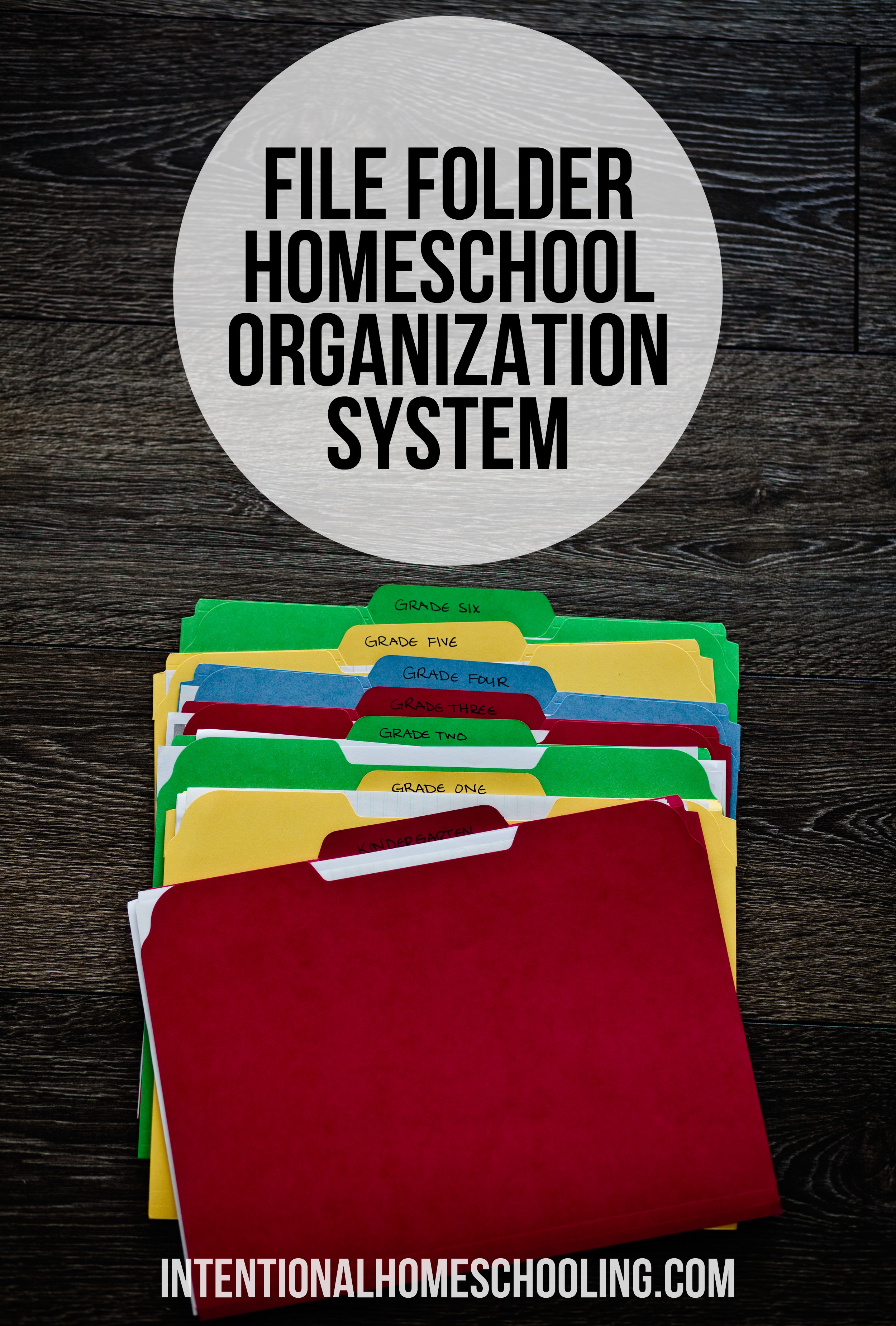 Truly, it is the simplest solution out there. I think in the day of all this digital information it can be easy to begin to over complicate things, and that is what I had been doing prior to this solution.
What I decided to do was get a few regular file folders out and write the different grade levels on them.
See, told you this was simple.
Since we are still in the younger years I just wrote out the grades from Kindergarten till Grade 6, each on their own folder. And now when I come across a poem I think would be good for memorizing or a science experiment that would be neat or a good math resource or game I simply just stick it in the file folder for the grade I think it would be most appropriate for and there it is waiting for us when we get to that level. I also have a lined piece of paper with a booklist for each grade level that I created and find myself continually adding to, at least we won't be short on books to read!
It's pretty much like a tactile version of Pinterst in some ways, except that because I need to have a physical copy of what it is I want to put into the folder I find myself only saving the best ideas and not just every thing that I may eventually want to do (which may be my problem with Pinterest).
This last year when we went through kindergarten I left myself some notes on the different things we did (and didn't do) so I will have those to look back on when we do kindergarten in a few years with my son.
What are some ways you keep ideas
for future grades?