How to Foster Imagination in Your Children
I always appreciated kids with imaginations but it wasn't until my own children that I really realized how beneficial having an imagination really is.
Imagination is great for child development, helps children to "see" the lands and scenes they read about it books and is an excellent way to exercise their creative muscles. Kids with great imaginations are often entertained with less toys which really speaks to my minimalist heart.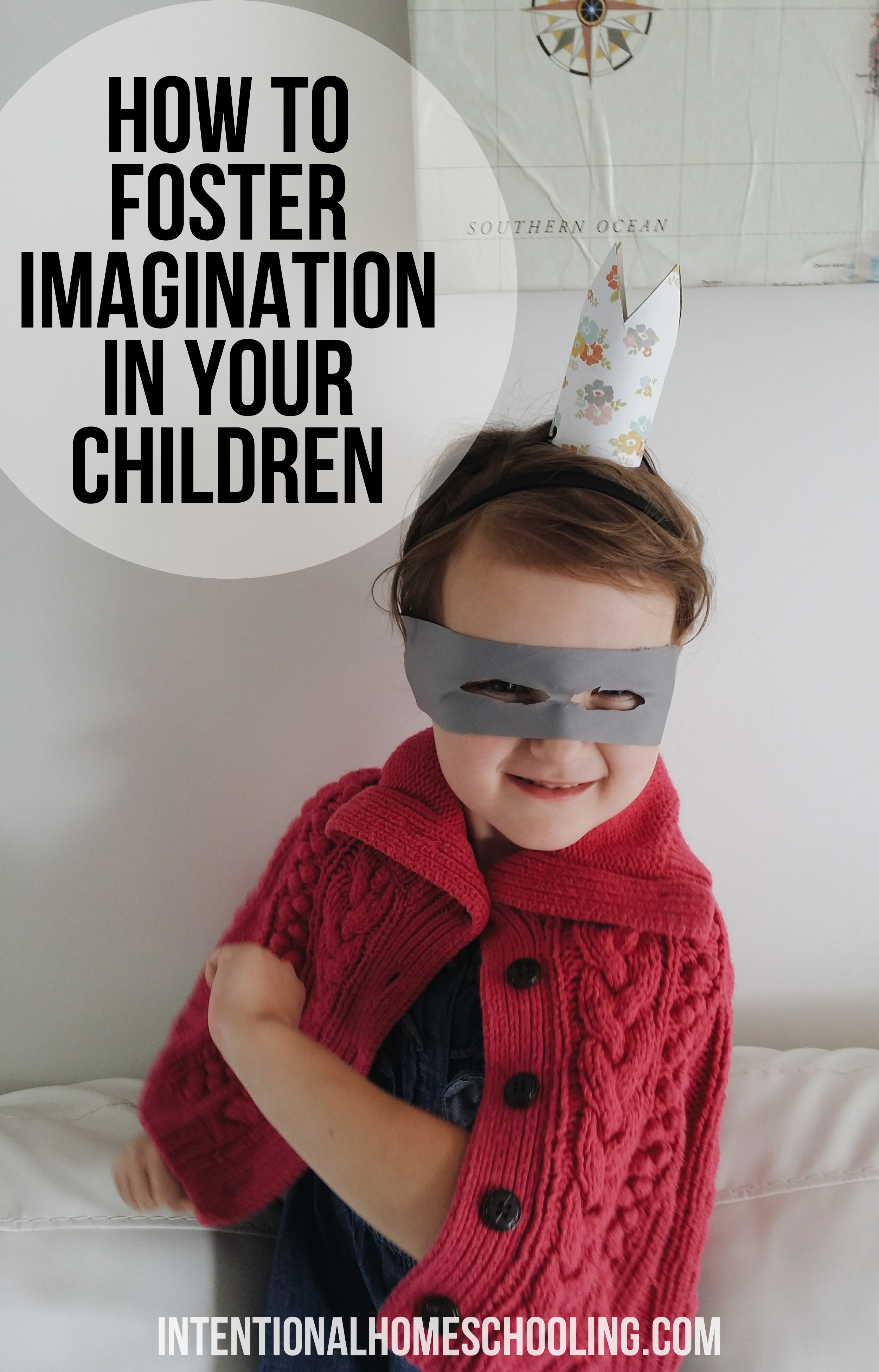 HOW TO FOSTER IMAGINATION
IN YOUR CHILDREN
HAVE LESS TOYS
Kids with less toys have better imaginations. One way to jump start this is to get rid of toys that only have one purpose and replace them (or keep if you already have) open ended toys, such as Lego (not just the sets but also just the basic blocks), dolls, building blocks, play food, craft supplies, dress up clothes, etc. These toys give kids the ability to create their own stories as they play.
If you do a large toy purge their may be a period of boredom but give them some time and they will push through that and be playing better than ever.
READ LOTS OF BOOKS
If you haven't already noticed, my cure for everything is to read books but it's really true! Books often give kids ideas for their own play by introducing them to different ideas, places and people (the homemade costume my daughter is wearing above was a spin off after reading The Princess in Black). (Update: here you can see a list of our favorite books with characters with great imagination that spark imagination in children.)
GET DOWN ON THE FLOOR AND PLAY
As difficult as this might be sometimes you've got to just get down on the floor and show them how they can turn a square piece of fabric into a cape or a sling for an arm, playing with them is one of the most useful things you can do.
TELL STORIES
Take some time to make up some stories with your children, start with Once Upon a Time . . . and each of you get to take turn saying a sentence in the story, be sure to add in some crazy aspects like a purple squirrel or a flying cat. Make it a routine and tell stories at the lunch table or whenever works for you.
From my own experience I've learned that some kids are just naturally better with having an imagination but it is a skill that can definitely be taught and because it is so useful it is something I try to foster in my own children.
How do you foster creativity in your children?