Thanksgiving Picture Books That Inspire Gratitude
I'll be honest, Thanksgiving doesn't get it's due in our home.
First of all, in Canada, Thanksgiving falls on the second Monday of October, personally I think it's too early in the fall season for the celebration, plus my daughter's birthday is on the 2nd of October so we are always thinking about that and once her birthday is over I'm always like "oh yeah, Thanksgiving!".
I want to do better with thanksgiving and gratitude in general in our home so I thought it would be good to do a list of Thanksgiving picture books.
I did try to find some Canadian specific Thanksgiving books to try to make the list well rounded but, let's be honest, we pretty much stole the holiday from the Americans – kay, so that's what I believed, and then I just did some research. It turns out Thanksgiving was an English tradition and was actually celebrated in Canada in 1578 – more than 40 years before it was celebrated in America. Who knew?! (Probably someone, but not me!)
Also, a little more Thanksgiving history for you as a result of my research: in Canada it was celebrated on November 6th for almost 70 years before the government switched it to the second Monday in October in 1957 since Thanksgiving and Remembrance Day kept falling in the same week. (Check out more Canadian Thanksgiving details here.)
Okay, now that the history lesson is done for the day, let's get on to the book list!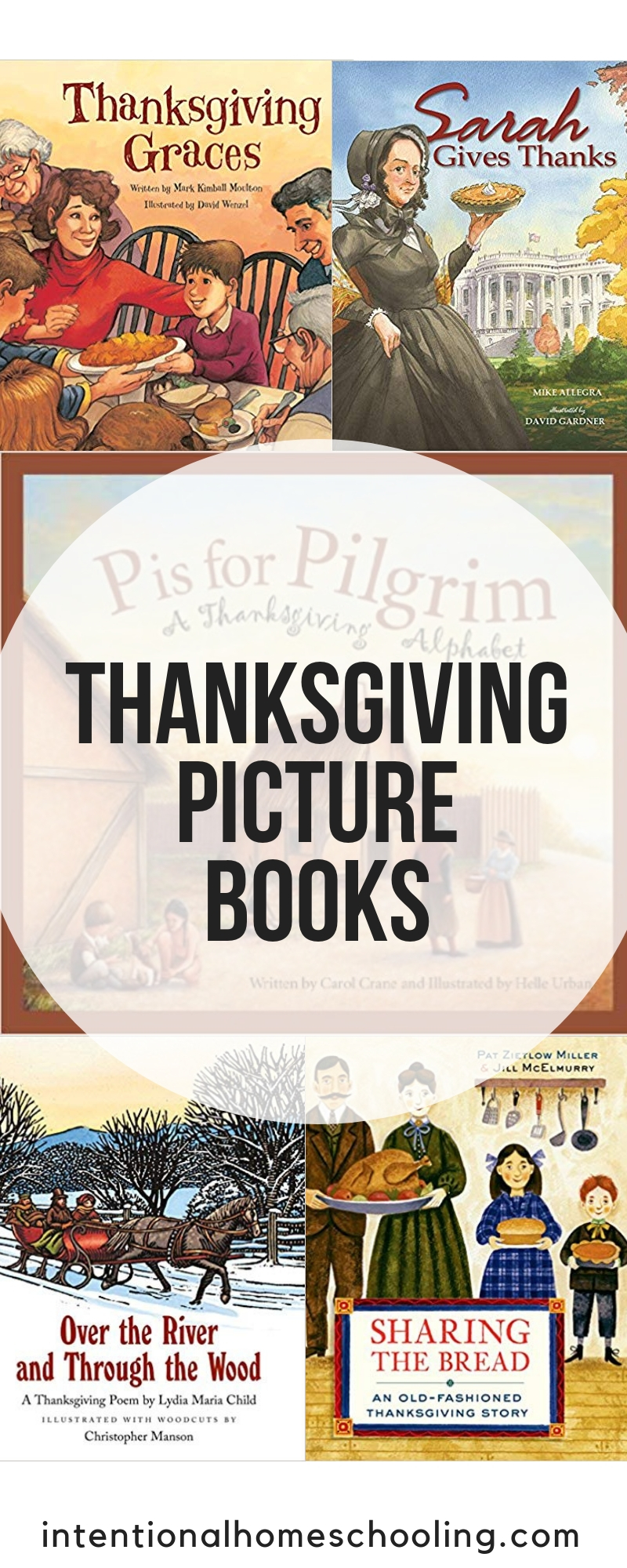 OTHER POSTS YOU MAY ENJOY:
THANKSGIVING PICTURE BOOKS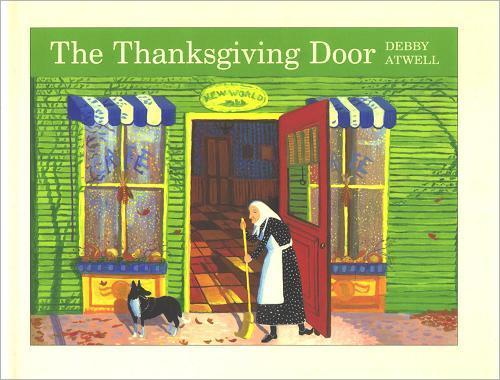 When Ed and Ann's turkey dinner burns, they think their Thanksgiving is ruined. But what appears to be a disaster becomes a blessing in disguise when Ed and Ann unknowingly intrude on an immigrant family's own Thanksgiving celebration at their new restaurant, The New World Café. Once Grandmother silences her despairing family and invites the unexpected customers to join them, they all share an evening of friendship, good food, and lots of dancing—reminding everyone that Thanksgiving is about opening one's heart in welcome to the strangers who become friends and the disappointments that bring unexpected joys.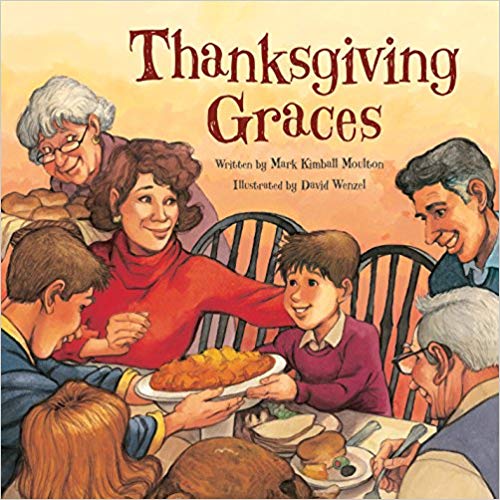 Last-minute guests for a Thanksgiving meal multiply as preparations progress, but Grandma assures her young grandson that God will provide as much as they need to feed everyone.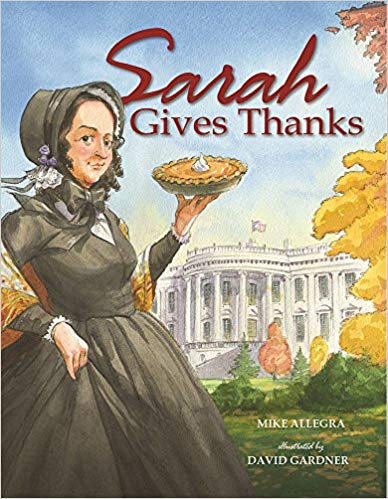 During the nineteenth century, Sarah Josepha Hale dedicated her life to making Thanksgiving a national holiday, all while raising a family and becoming a groundbreaking writer and women's magazine editor. Sarah Hale's inspiring story, accompanied by luscious watercolor illustrations, tells the tale of one woman who wouldn't take no for an answer.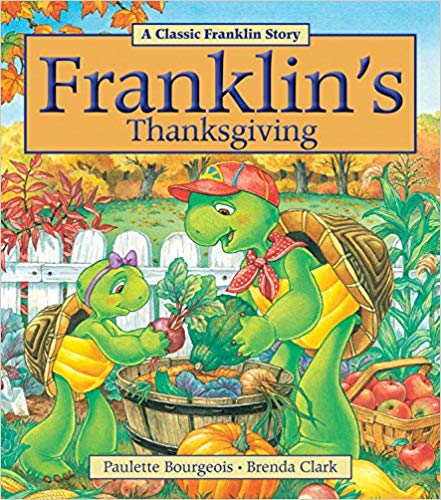 In this Franklin Classic Storybook, our young hero likes everything about Thanksgiving, from eating pumpkin-fly pie to making cornucopias. But what he likes best is having his Grandma and Grandpa share the holiday with him and his family. This year, however, his grandparents are traveling abroad. Thanksgiving just won't be the same without guests around the table, so Franklin decides to invite some friends for dinner. What a nice surprise it will be for his parents. Only Franklin's mother and father have the same idea, and on Thanksgiving Day all their friends show up for the festivities! With no more room in the house, where will the holiday meal take place?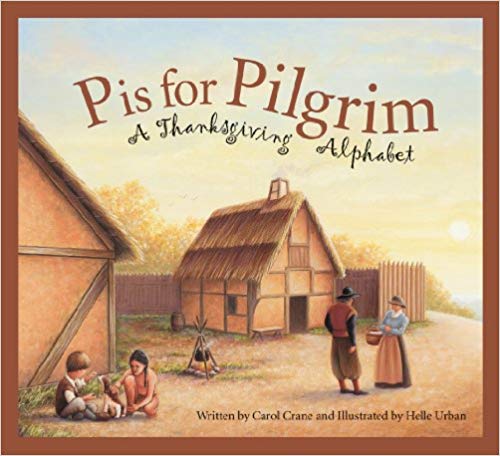 "Across the Atlantic Ocean, a lone ship on a vast sea. Ablaze with new hope, all praying to be free." From the lives of our early settlers, who established the foundations for American freedoms and ideals, to today's celebrations, P is for Pilgrim colorfully examines the history and lore of Thanksgiving. Educators will find the inclusion of the Core Democratic Values of valuable use for the classroom while kids of all ages will enjoy the bright, engaging illustrations and fascinating sidebar text. "Zippy bands zigzagging down the street, zebras trotting, zeppelin-like balloons afloat. Flags flying, banners waving, a Thanksgiving Day Parade playing a happy note."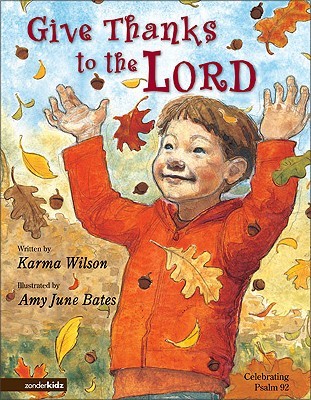 "The table makes a lovely sight. The food is good, it tastes just right. I savor every, single bite.  I feel so full of love tonight."
Celebrate the season in this heartwarming story that references Psalm 92 in tender rhyme from award-winning author Karma Wilson. Told from the point of view of one young member of an extended family, Give Thanks to the Lord celebrates joy of all kinds, from the arrival of distant relatives to a cozy house already filled with merriment, to apple cider and the delicious smells of roasting turkey and baking pie.  And just when your mouth is watering, sit down and join a thankful child in prayer, praising God for "food and fun and family, all the wonderful things I see."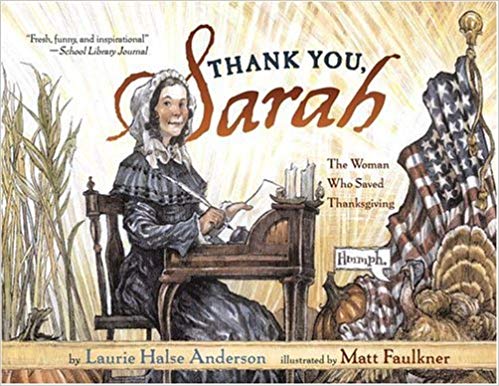 Thanksgiving might have started with a jubilant feast on Plymouth's shore. But by the 1800's America's observance was waning. None of the presidents nor Congress sought to revive the holiday. And so one invincible "lady editor" name Sarah Hale took it upon herself to rewrite the recipe for Thanksgiving as we know it today. This is an inspirational, historical, all-out boisterous tale about perseverance and belief: In 1863 Hale's thirty-five years of petitioning and orations got Abraham Lincoln thinking. He signed the Thanksgiving Proclamation that very year, declaring it a national holiday. This story is a tribute to Hale, her fellow campaigners, and to the amendable government that affords citizens the power to make the world a better place!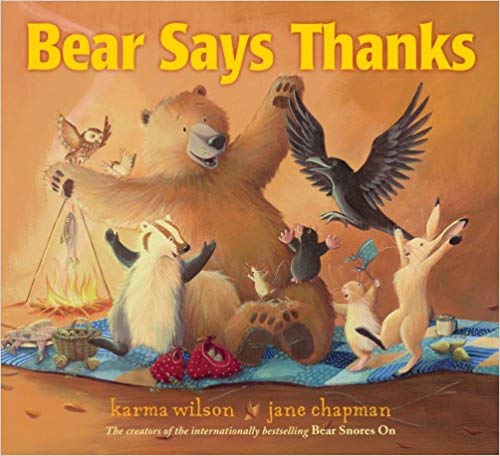 What better way for Bear to say thanks, than to have a big dinner with all his friends!
Bear has come up with the perfect way to say thanks—a nice big dinner! When Bear decides to throw a feast, his friends show up one by one with different platters of delicious food to share. There's just one problem: Bear's cupboards are bare! What is he to do?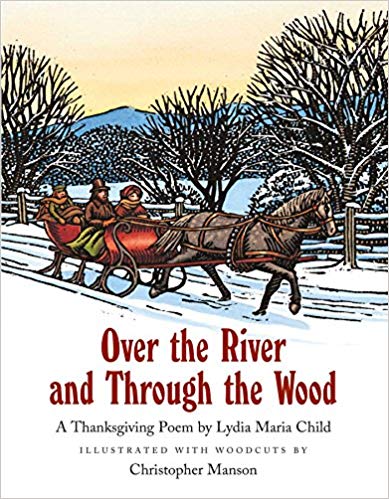 Recalling a simpler time, this book captures the poem's sense of excitement and celebration. Readers who join the family en route to Grandfather's house will observe many details about life in the 19th century….Manson's woodcuts, painted in the colors of a snowy evening, lovingly depict the wintry countryside.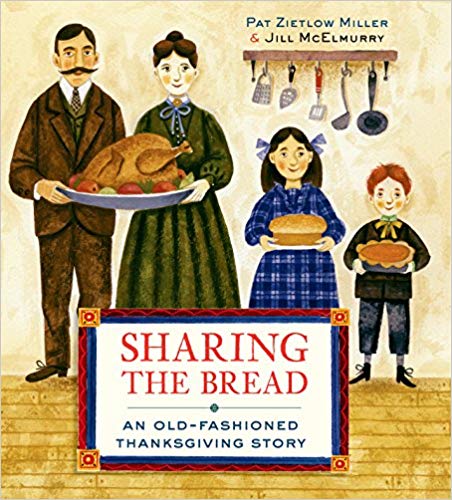 Celebrate food and family with this heartwarming Thanksgiving picture book. We will share the risen bread. / Our made-with-love Thanksgiving spread. / Grateful to be warm and fed. / We will share the bread. In this spirited ode to the holiday, set at the turn of the twentieth century, a large family works together to make their special meal. Mama prepares the turkey, Daddy tends the fire, Sister kneads, and Brother bastes. Everyone—from Grandma and Grandpa to the littlest baby—has a special job to do. Told in spare, rhythmic verse and lively illustrations, Sharing the Bread is a perfect read-aloud to celebrate the Thanksgiving tradition.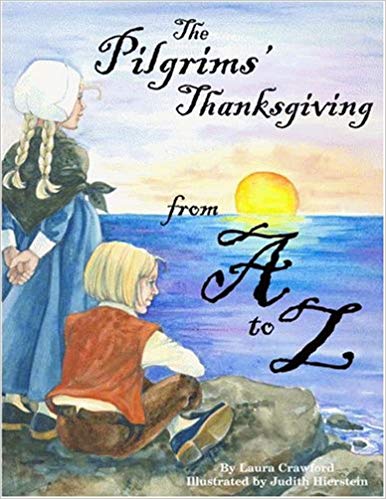 n this alphabet picture book, author Laura Crawford brings the Pilgrims story to light by balancing classic Thanksgiving themes with clever lessons about the Pilgrims trials and triumphs. Noting American ideals like "F is for freedom" alongside the realities of Pilgrim life, such as "H is for hardship", as well as teaching geography ("A is for Atlantic Ocean"), cultural facts ("W is for Wampanoag tribe"), and historical names ("M is for Miles Standish"), this book is a wonderful vocabulary builder and a fun way to pass the Pilgrims story on to another generation.
These next two are bonus books: Magic Tree House because they are short chapters and can be read through fairly quickly and one for us parents on raising grateful children.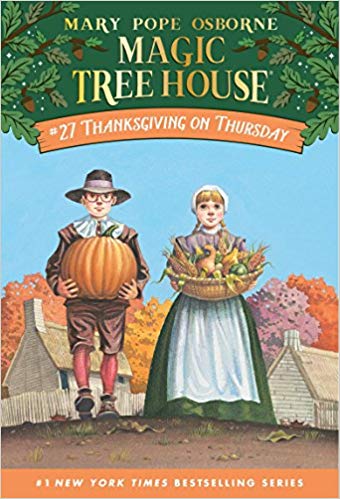 It's a time for giving thanks when the Magic Tree House whisks Jack and Annie back to 1621 on the first Thanksgiving Day. The Pilgrims ask them to help get things ready. But whether it's cooking or clamming, Jack and Annie don't know how to do anything the Pilgrim way. Will they ruin the holiday forever? Or will the feast go on?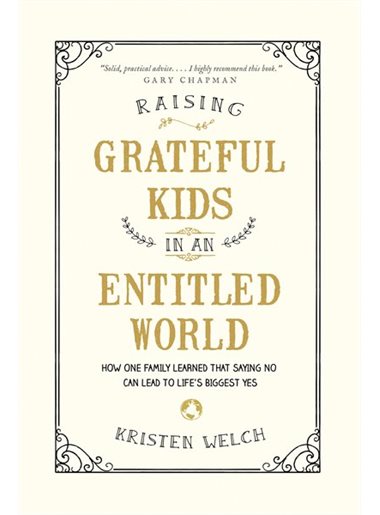 "But everyone else has it." "If you loved me, you'd get it for me!" When you hear these comments from your kids, it can be tough not to cave. You love your children―don't you want them to be happy and to fit in?
Kristen Welch knows firsthand it's not that easy. In fact, she's found out that when you say yes too often, it's not only hard on your peace of mind and your wallet―it actually puts your kids at long-term risk. In Raising Grateful Kids in an Entitled World, Kristen shares the ups and downs in her own family's journey of discovering why it's healthiest not to give their kids everything. Teaching them the difference between "want" and "need" is the first step in the right direction. With many practical tips and anecdotes, she shares how to say the ultimate yes as a family by bringing up faith-filled kids who will love God, serve others, and grow into hardworking, fulfilled, and successful adults.
It's never too late to raise grateful kids. Get ready to cultivate a spirit of genuine appreciation and create a Jesus-centered home in which your kids don't just say―but mean!―"thank you" for everything they have.