Gluten Free Banana Bread – The Best You'll Ever Have
This year marks seven years since Jared was diagnosed with celiac disease. The last seven years have been a learning curve but I'm thankful that gluten free food has come such a long way in the last few years!
That being said, I still have troubles with baking gluten free things with the words bread or buns in them. (And I really, really miss baking gluten bread.) It always seems like anything gluten free that is bread-like just can't compare to the gluten original.
That is, until I made this banana bread.
This bread knocked my socks off. If it was acceptable (and wouldn't make me gain a ton of weight) I would make this recipe every.single.day.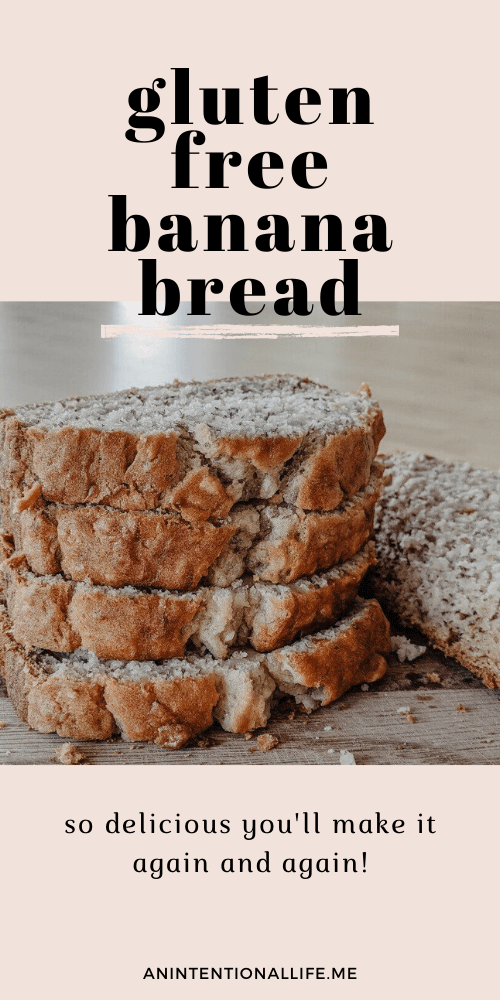 I got the original recipe from Meaningful Eats but I adapted a few things: I use cashew milk because that's what I prefer on a daily basis, I use just a gluten free all-purpose flour (either my own gluten free flour mix or we get the President's Choice brand) and no almond flour.
Oh, and I switched the order in which I mix things so I dirty less dishes, because the clean up is never as fun as making or eating it.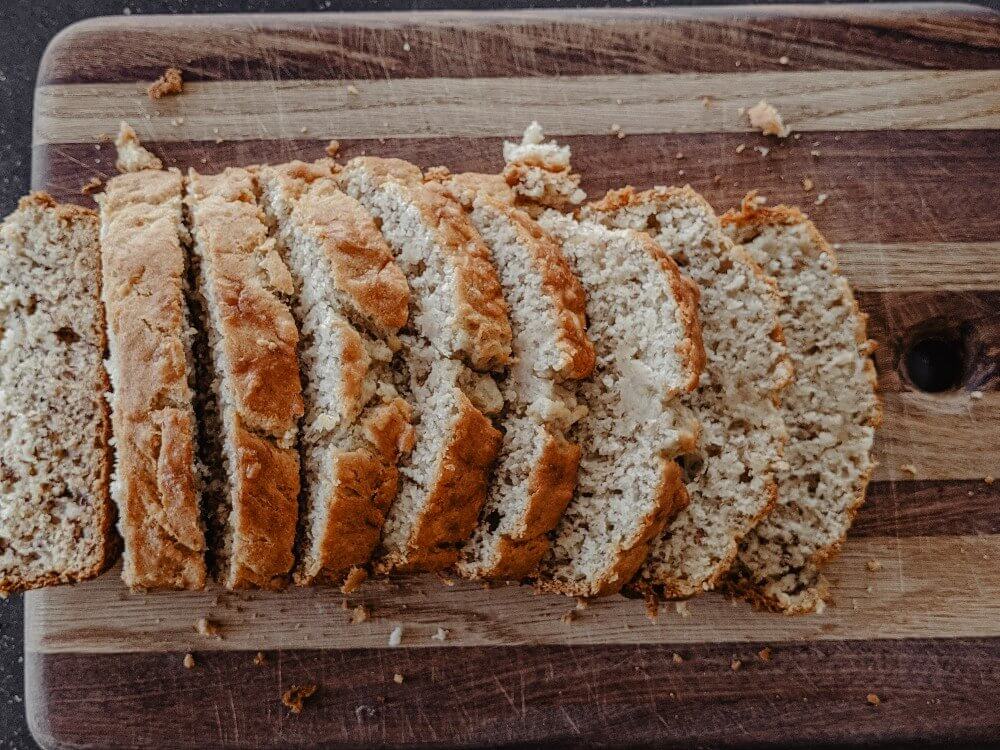 I love how this banana bread pretty much melts in your mouth.
This recipe is so light and fluffy I think you'll have troubles convincing people (and yourself) that it's gluten free.
Just look at how fluffy it is, there are air pockets(!!!):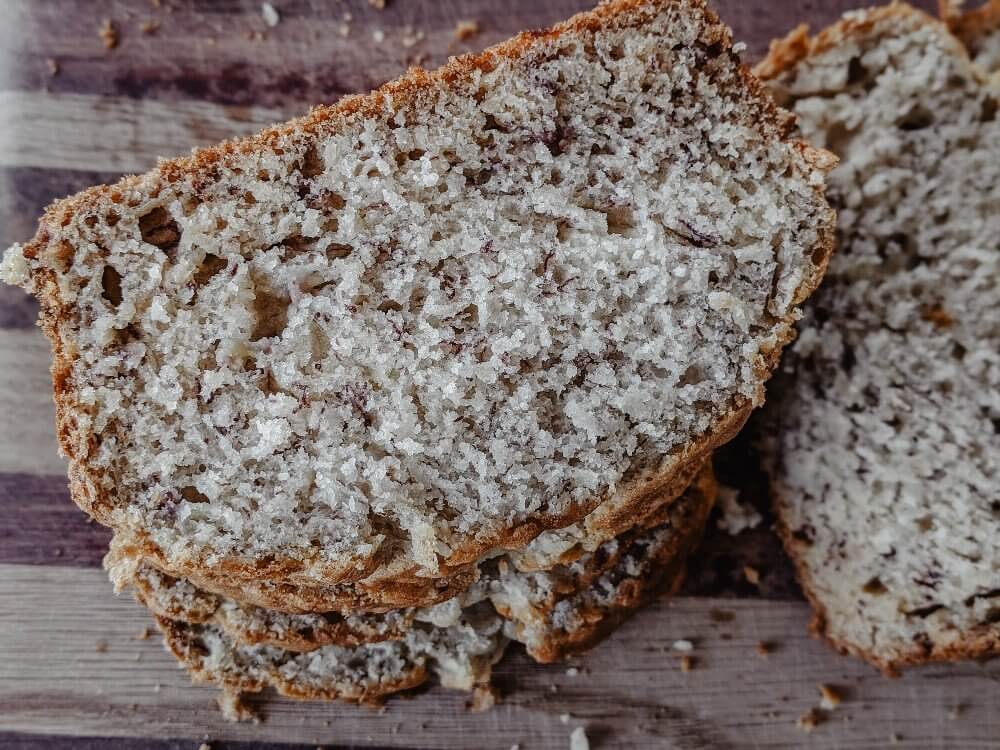 Honestly, I haven't had breakfast this morning and I am going to stop in the middle of writing this post and make some of this banana bread, it's torture to look at the pictures and not be able to eat it.
*pauses while making bread*
Seriously, I made some and ate some. I guess I shouldn't write out recipes on an empty stomach.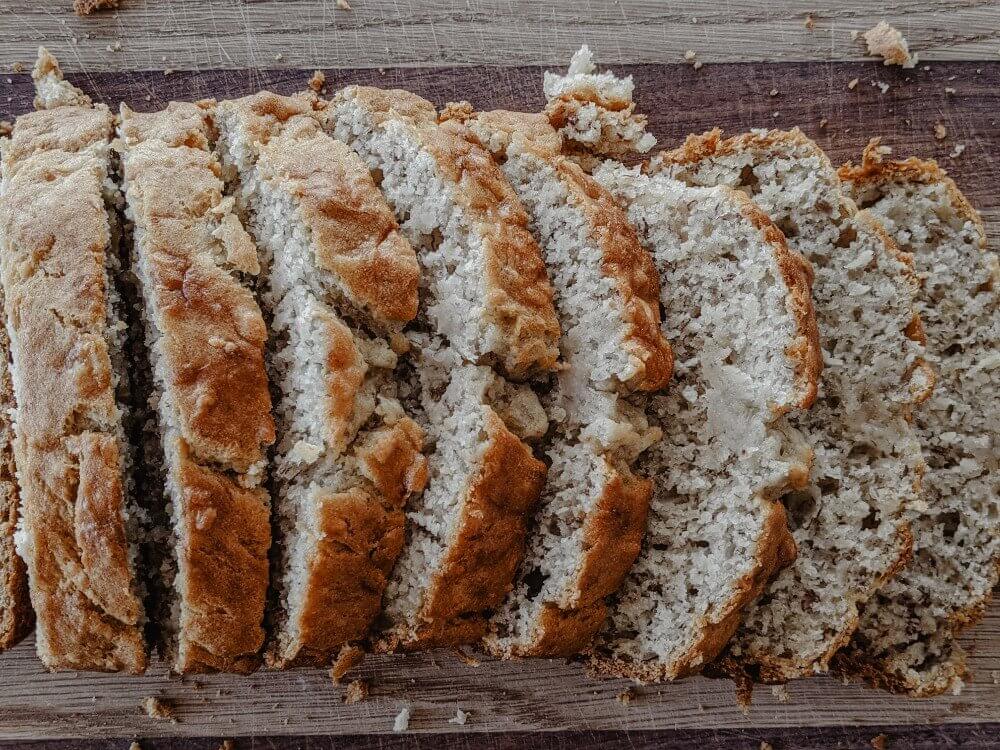 Okay, I think I've raved about the recipe enough, now you need to make it, so here it is:
Gluten Free Banana Bread – The Best You'll Ever Have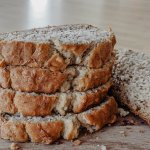 2/3 cup sugar
1/3 cup shortening or butter
2 eggs
1 tsp vanilla
2 tbsp cashew or other non-dairy milk
2 bananas, mashed
1 1/2 cups gluten free all-purpose flour
1 1/4 tsp baking powder
1/2 tsp baking soda
3/4 tsp salt
Pre-heat oven to 350 and grease a 9×5 loaf pan.

Add the ingredients into a mixing bowl in the order listed, stirring after every few ingredients.

Once the batter is all mixed, pour it into the loaf pan.

Bake for 50 minutes or until bread is done in the center.

Cool for 10 minutes in the pan and then continue cooling on a wire rack (or, if you are me, cut it and eat it while it is still warm).