Simple and Delicious Rhubarb Syrup
I love rhubarb for a couple of reasons:
it grows incredibly well, even if your husband accidentally tilled it up one spring 😉
it is the first thing that starts producing so I can use it way earlier than any other fruit and vegetable in my garden
I don't have the greenest of thumbs but rhubarb makes me feel good about my plant growing capabilities
This super simple syrup is my favorite way to use my massive rhubarb harvest. I like that it can be made with fresh or frozen rhubarb so I can get the taste of summer even in the middle of our freezing winters.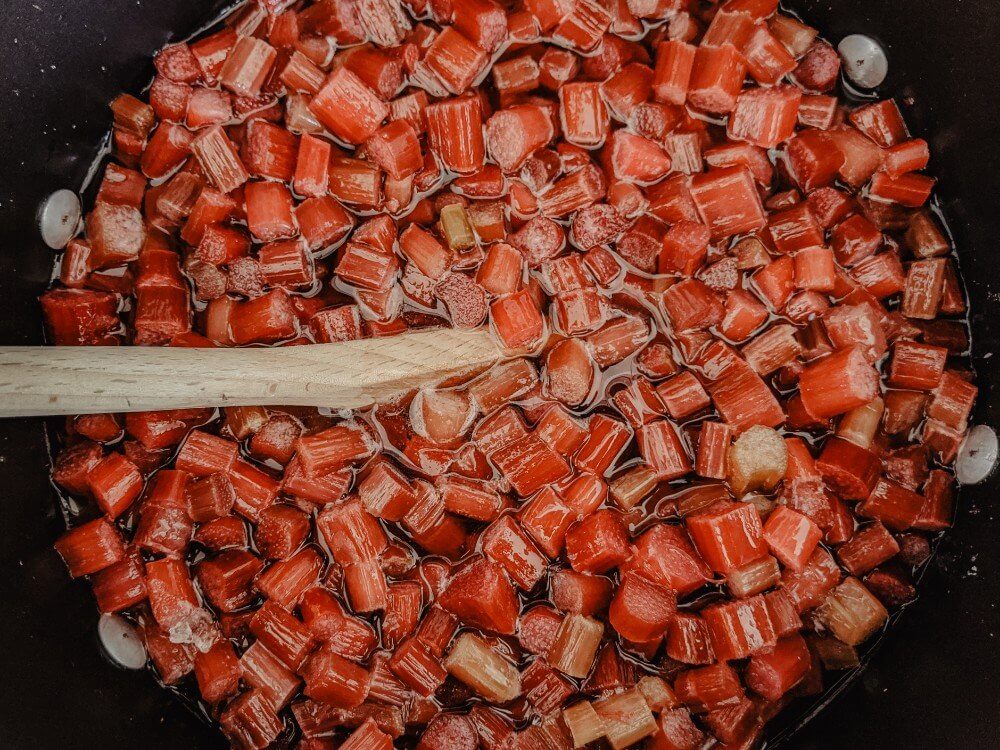 This is a decently large recipe and if you don't have eight cups of rhubarb you can totally cut the recipe in half, but if you are like me you will more than likely double the recipe instead of halving it!
I have heard that this syrup is really good on vanilla ice cream but we don't have ice cream in our house much and personally, I just really like how it tastes with a Sprite or lemon lime pop so that's always my default, but feel free to try it however you prefer.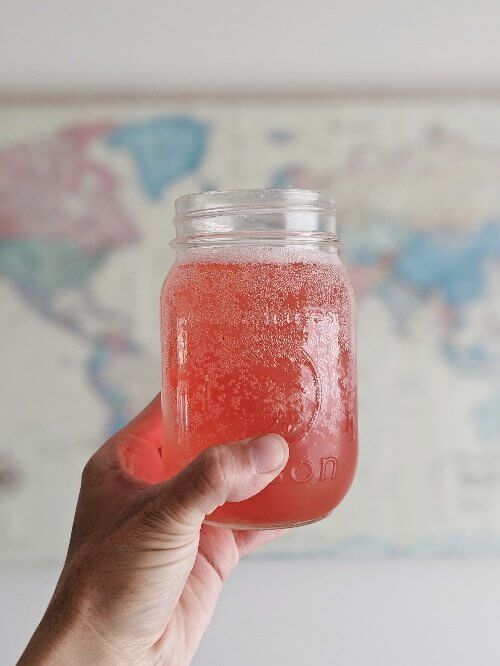 If you are going to use it as a drink I usually do approximately 1 part rhubarb syrup to about 6 parts of my other beverage.
I keep this stored in the fridge and honestly have no idea how long it would be good for, we've always finished it before it's gone bad!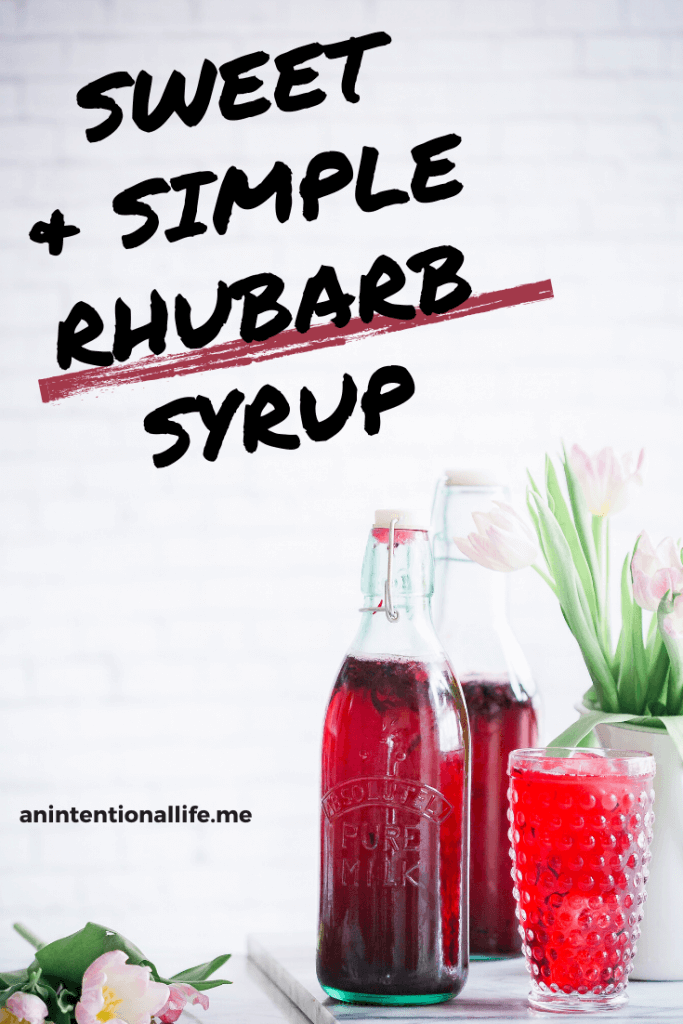 Just this week I made a batch of this syrup to help lessen the feeling of endless winter. I had a lot of rhubarb still in the freezer (because I was hoarding it until I felt like winter was never going to end) and just seeing the bright red in the syrup in the bottles once it was done made me feel more cheerful.
Now I just can't wait for the snow to melt from my garden and the rhubarb to start growing so I can make more!
Rhubarb Syrup
Ingredients
8 cups chopped rhubarb
2 cups sugar
2 cups water
Instructions
Add the ingredients to a large pot and bring to a boil over medium high heat.

Once boiling lower the heat to a simmer and cook for 20-30 minutes, until the rhubarb is soft.

Place a large bowl under a fine mesh strainer and pour the mixture through.

Pour the syrup into a bottle and store in the fridge.

Make an Italian soda knock off by using about 1 part syrup to 6 parts lemon lime pop. Adjust the ratios to your liking.
I hope you enjoy the recipe! I would love to know what you make with your rhubarb!