The Books I Read in August
Last month I started my first list of books I read the previous month, I'm excited to make this a monthly thing because it's a nice review for me to see which books I read and think about why I enjoyed them.
This month I am going to do something different and share the books that I started but didn't finish, and maybe why I didn't finish them. I'd love to know if this is something you would like to see continued or not. In August I actually didn't finish very many books and it is partly because I wasted so much time starting books that I didn't enjoy.
Another reason I didn't finish very many books this month was because one of the apps I use for audiobooks from the library (Hoopla) was glitching on my phone and I had troubles with it for most of the month so I started two books that I hope to finish this month if the app will cooperate. I've never had any troubles with it before this month so I don't know what is going on, hopefully it's just a bug they fix soon.
Once again, if you have any good book suggestions I would love for you to leave them below in the comments and I'll check them out!
And, if you are looking for tips for how to incorporate more reading time into your life as a parent, check out this post!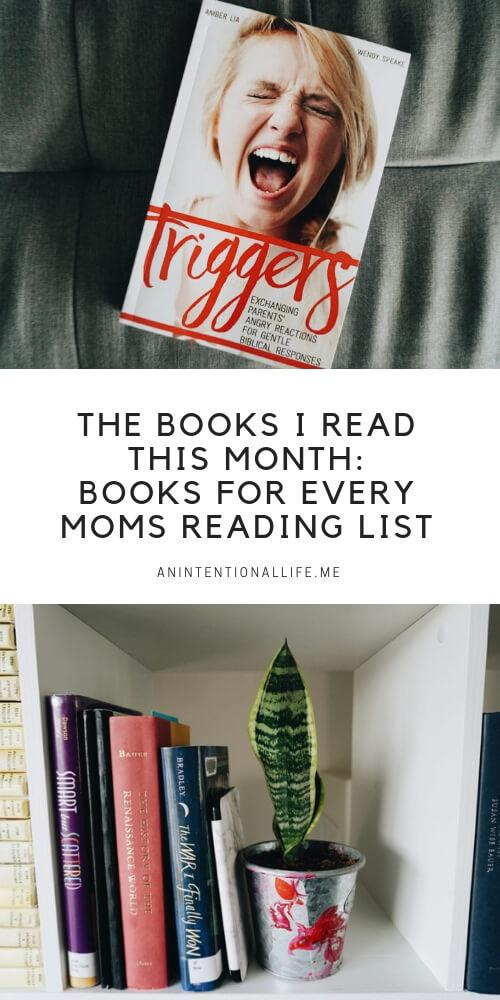 FICTION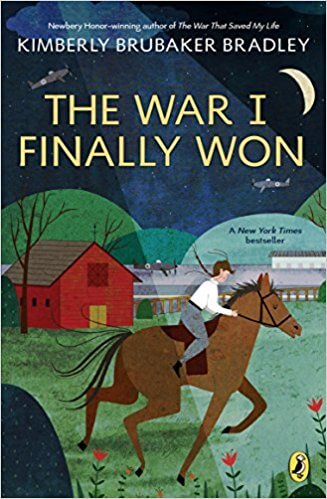 This is a middle grade historical fiction book that takes place during WWII, it's the sequel to The War that Saved My Life. I found both books good but not great, there would definitely be other historical fiction I would recommend for middle graders before either of these two.
When Ada's clubfoot is surgically fixed at last, she knows for certain that she's not what her mother said she was—damaged, deranged, crippled mentally as well as physically. She's not a daughter anymore, either. Who is she now?
World War II rages on, and Ada and her brother, Jamie, move with their guardian, Susan, into a cottage with the iron-faced Lady Thorton and her daughter, Maggie. Life in the crowded home is tense. Then Ruth moves in. Ruth, a Jewish girl, from Germany. A German? Could Ruth be a spy?
As the fallout from war intensifies, calamity creeps closer, and life during wartime grows even more complicated. Who will Ada decide to be? How can she keep fighting? And who will she struggle to save?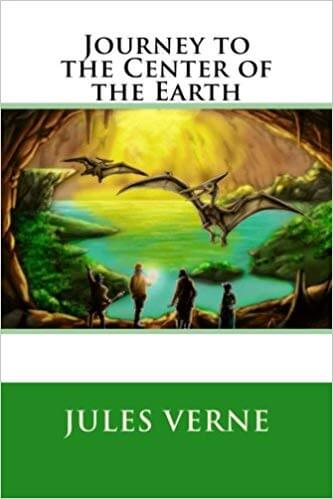 I read this one for my classics book club that is meeting this week. Because I don't actually like to read up on books before I read them I had no idea this was a Sci Fi book, maybe I would have enjoyed it more if it was? I mean, I knew it wasn't going to be realistic but I didn't expect it to be so unrealistic. Oh well . . .
Journey to the Center of the Earth is a classic 1864 science fiction novel by Jules Verne. The story involves German professor Otto Lidenbrock who believes there are volcanic tubes going toward the centre of the Earth. He, his nephew Axel, and their guide Hans descend into the Icelandic volcano Snæfellsjökull, encountering many adventures, including prehistoric animals and natural hazards, before eventually coming to the surface again in southern Italy, at the Stromboli volcano.
NON-FICTION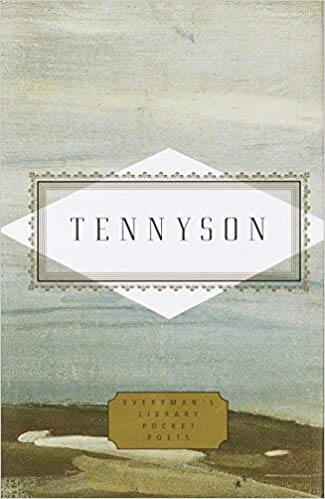 Part of my mother culture curriculum that I am creating for myself (that I hope to share soon) involves reading poems from a different poet each month. For August I chose Tennyson and I found out very quickly he wasn't going to be a favorite.
Alfred, Lord Tennyson was a more complex writer than his status as Queen Victoria's favorite poet might suggest. Though capable of rendering rapture and delight in the most exquisite verse, in another mode Tennyson is brother in spirit to Poe and Baudelaire, the author of dark, passionate reveries. And though he treasured poetic tradition, his work nevertheless engaged directly with the great issues of his time, from industrialization and the crisis of faith to scientific progress and women's rights. A master of the short, intense lyric, he can also be sardonic, humorous, voluptuous, earthy, and satirical.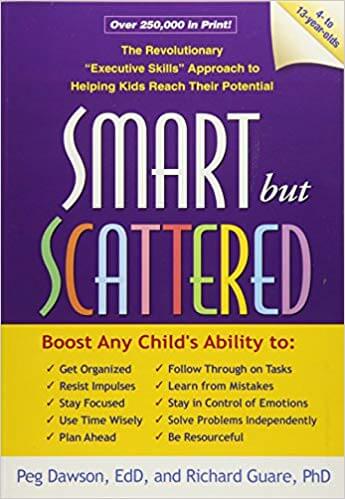 This book was pretty good. My problem with these types of books is that I enjoy reading them but I hardly ever put any of the practical part to use. It was a very interesting read though.
The latest research in child development shows that many kids who have the brain and heart to succeed lack or lag behind in crucial "executive skills"–the fundamental habits of mind required for getting organized, staying focused, and controlling impulses and emotions. Learn easy-to-follow steps to identify your child's strengths and weaknesses, use activities and techniques proven to boost specific skills, and problem-solve daily routines. Small changes can add up to big improvements–this empowering book shows how.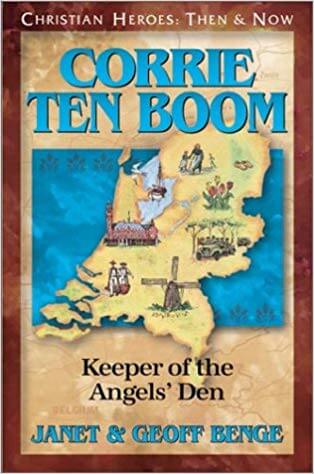 This is a slight cheat because I listened to this one with the kids (okay, not really a cheat, but I don't normally include those books on this list), but seriously, Corrie's story is so amazing. I love The Hiding Place and this book has taken that story and make it a little easier for kids to understand. We love the whole Christian Heroes series in our home.
Suddenly, Corrie's ordered life was lost in the insanity of war. With bravery and compassion, her family and countless other Dutch citizens risked everything to extend God's hand to those innocents marked for certain execution in a world gone mad.
Corrie ten Boom's life of determination, faith, and forgiveness in the face of unimaginable brutality and hardship is a stunning testimony to the sustaining power of God.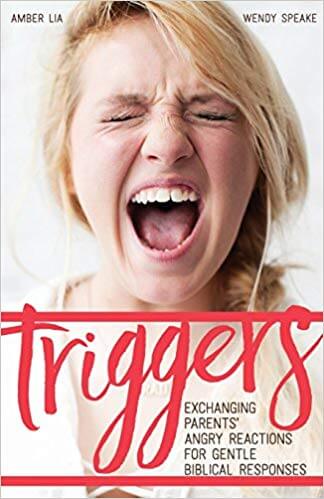 This was my second time reading this book, well, I listened to it on audio the first time, and I found it even better in print form. As someone who is pretty quick to react this book was really encouraging and gave me a lot of great verses and lines to contemplate and pray about. I would highly recommend this book to each and every mom out there, grab yourself a copy of the book, not from the library, because you are going to want to highlight it up!
Do you believe your struggle with anger stems from the wrong behavior you see displayed in your children? The knee-jerk reactions and blow-ups you're facing are often a result of a bigger set of "triggers." Some of these are external, like a child's disobedience, backtalk, or selective hearing, while others are internal, like an overflowing schedule, sleep-deprivation, or perhaps your own painful experiences from childhood.
Triggers: Exchanging Parent's Angry Reactions for Gentle Biblical Responses examines common parenting issues that cause us to explode inappropriately at our children. Moving beyond simple parenting tips on how to change your child's behavior, authors Amber Lia and Wendy Speake offer biblical insight and practical tools to equip and encourage you on the journey away from anger-filled reactions toward gentle, biblical responses.
With a few exceptions most of the books I read this month were pretty meh. I find when I get on a roll of meh books it's hard to motivate myself to read more, which may be why I didn't get through as many books this month as normal.
THE BOOKS I DIDN'T FINISH
September has already started out with some great reads (and I'm finishing some great ones I started in August), I can't wait to share the next list with you!
I generally give books about 50 pages before I decide if I'm going to quit it or continue, in my opinion there are too many good books out there to read ones I don't enjoy.
Everyone Brave is Forgiven – I saw this one so many WWII historical fiction lists I knew I needed to try it. I really enjoyed the first chapter and then it just went downhill.
The Highly Intuitive Child – I thought this book would be more about sensitive children but it ended up almost being about psychic children, um, not exactly what I was looking for.
The Truth According to Us – this one was for the book club at my library that I go to. I started it and thought it wasn't that great but I pressed on a little longer only to realize that I had read it last year and hadn't enjoyed it then either, so I gave up. What had originally kept me going was that it was by one of the co-authors of The Guernsey Literary and Potato Peel Pie Society (a great book) but if you read the info at the end of The Gurnsey Literary you'll realize that Annie Barrows is actually the niece of the author and she actually only finished the book up after her aunt died, she didn't really have much to do with the book.
Annexed – this is supposed to be a WWII fiction story from the side of Peter who is in hiding with Anne Frank's family, it is that but the part that I read focused much more on Peter's experience going through puberty. It disappointed me early on and I didn't finish.
LONG-TERM READS
I am still continuing on with my long-term reads from last month:
The History of the Renaissance World – I'm about 20-ish chapters in (out of 96), so I'll be reading this for awhile.
Home Education – I'm still working on the first book of Charlotte Mason's Home Education series, I'm enjoying it and should finish it in September and I'll share all my thoughts then.
If you have good book recommendations for my to-read list I'm always accepting book suggestions, just leave me a comment below and I'll add it to my stack.