the BEST FOSTER CARE FICTION BOOKS plus a fostering update
I thought I would share a bonus video this week with a bit of a fostering update.
Plus, I'm sharing a few of my favorite fiction books that have foster care themes.
We've been fostering for just over a year and a half right now and all of my other updates have been via blog post.
You can see our foster care timeline here and all the blog posts about fostering here.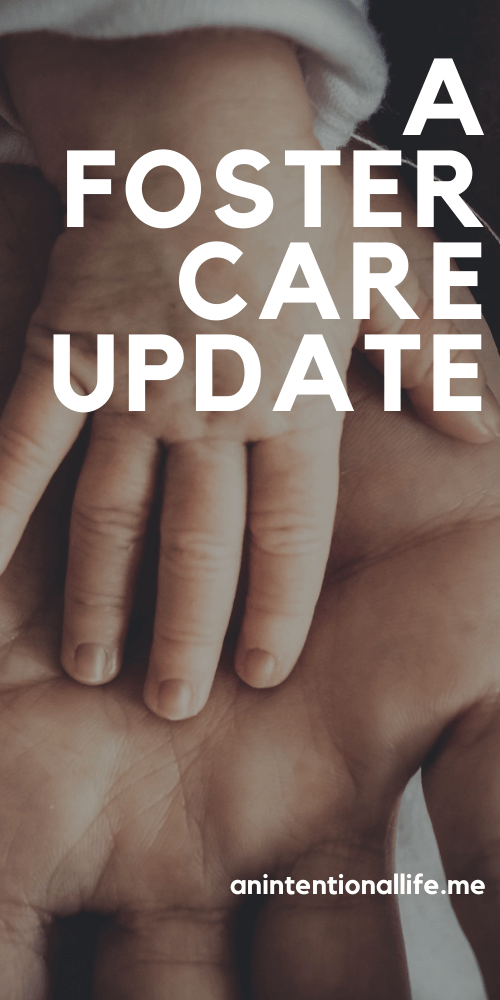 Watch the foster care update:
Specific fostering blog posts you may be interested in: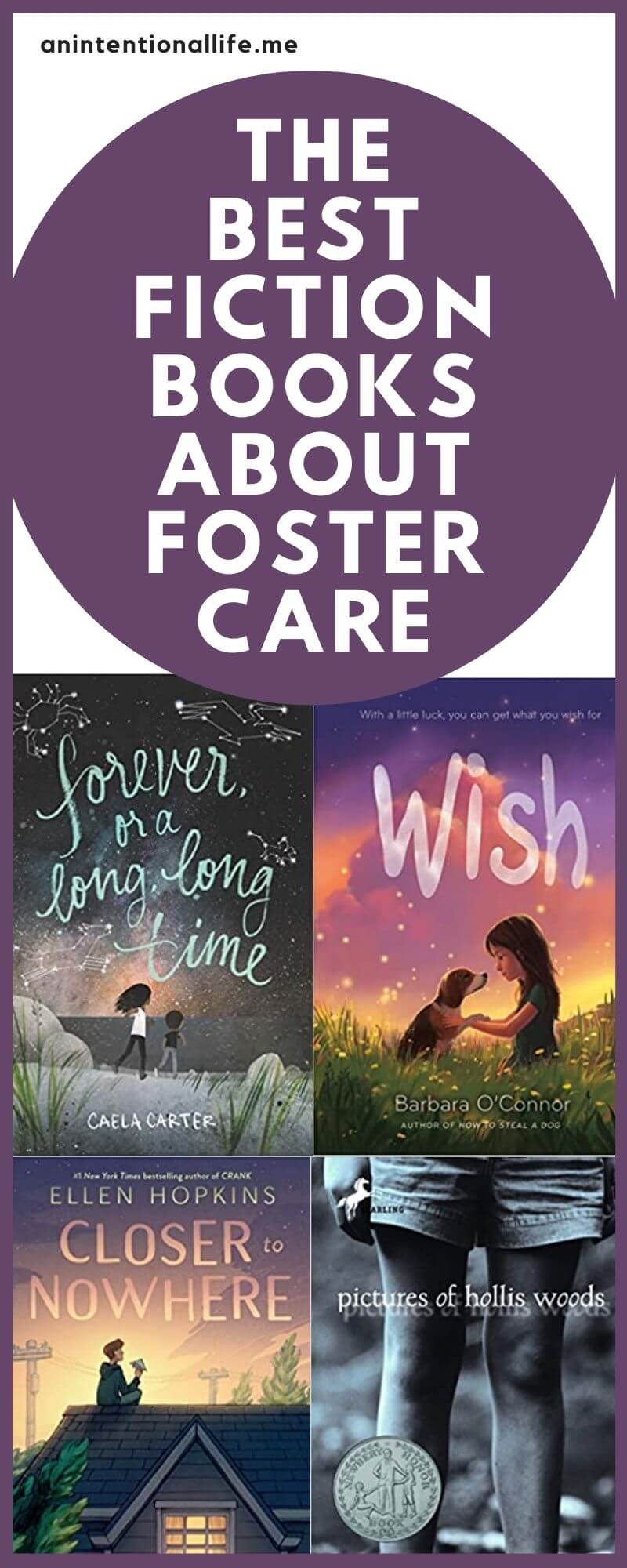 THE BEST FICTION FOSTER CARE BOOKS
Eleven-year-old Charlie Reese has been making the same secret wish every day since fourth grade. She even has a list of all the ways there are to make the wish, such as cutting off the pointed end of a slice of pie and wishing on it as she takes the last bite. But when she is sent to the Blue Ridge Mountains of North Carolina to live with family she barely knows, it seems unlikely that her wish will ever come true. That is until she meets Wishbone, a skinny stray dog who captures her heart, and Howard, a neighbor boy who proves surprising in lots of ways. Suddenly Charlie is in serious danger of discovering that what she thought she wanted may not be what she needs at all.
Hollis Woods
is the place where a baby was abandoned
is the baby's name
is an artist
is now a twelve-year-old girl
who's been in so many foster homes she can hardly remember them all.

When Hollis is sent to Josie, an elderly artist who is quirky and affectionate, she wants to stay. But Josie is growing more forgetful every day. If Social Services finds out, they'll take Hollis away and move Josie into a home. Well, Hollis Woods won't let anyone separate them. She's escaped the system before; this time, she's taking Josie with her. Still, even as she plans her future with Josie, Hollis dreams of the past summer with the Regans, fixing each special moment of her days with them in pictures she'll never forget.
Brother and sister Dallas and Florida are the "trouble twins." In their short thirteen years, they've passed through countless foster homes, only to return to their dreary orphanage, Boxton Creek Home.
Run by the Trepids, a greedy and strict couple, Boxton Creek seems impossible to escape. When Mr. Trepid informs the twins that they'll be helping old Tiller and Sairy Morey go on separate adventures, Dallas and Florida are suspicious.
As the twins adjust to the natural beauty of the outdoors, help the Tillers prepare for their adventures, and foil a robbery, their ultimate search for freedom leads them home to Ruby Holler.
Flora and her brother, Julian, don't believe they were born. They've lived in so many foster homes, they can't remember where they came from. And even now that they've been adopted, Flora still struggles to believe that they've found their forever home. Though Flora is trying her best to trust two new people, when she finds out that there will be a new baby, she's worried that there won't be enough love for everyone.
So along with their new mother, Flora and Julian begin a journey to go back and discover their past—for only then can they really begin to build their future.
For the most part, Hannah's life is just how she wants it. She has two supportive parents, she's popular at school, and she's been killing it at gymnastics. But when her cousin Cal moves in with her family, everything changes. Cal tells half-truths and tall tales, pranks Hannah constantly, and seems to be the reason her parents are fighting more and more. Nothing is how it used to be. She knows that Cal went through a lot after his mom died and she is trying to be patient, but most days Hannah just wishes Cal never moved in.
For his part, Cal is trying his hardest to fit in, but not everyone is as appreciative of his unique sense of humor and storytelling gifts as he is. Humor and stories might be his defense mechanism, but if Cal doesn't let his walls down soon, he might push away the very people who are trying their best to love him.
Told in verse from the alternating perspectives of Hannah and Cal, this is a story of two cousins who are more alike than they realize and the family they both want to save.
Do you have some fiction foster care books to recommend?