Read Your Bookshelf – A 2020 Reading Challenge
I am excited to do something I have never done for this next year and create a reading challenge!
The truth is the last month has made me realize I really need to prioritize my reading.
I've slowly come to the realization that I want to stop requesting approximately fifity bajillion books from the library and read the books I own.
I own a lot of books I haven't read (mostly because I love thrifting for used books) but if I keep requesting books from the library I usually prioritize those books over my own.
Well, things are about to change!
In 2020 I almost exclusively want to read books that I own.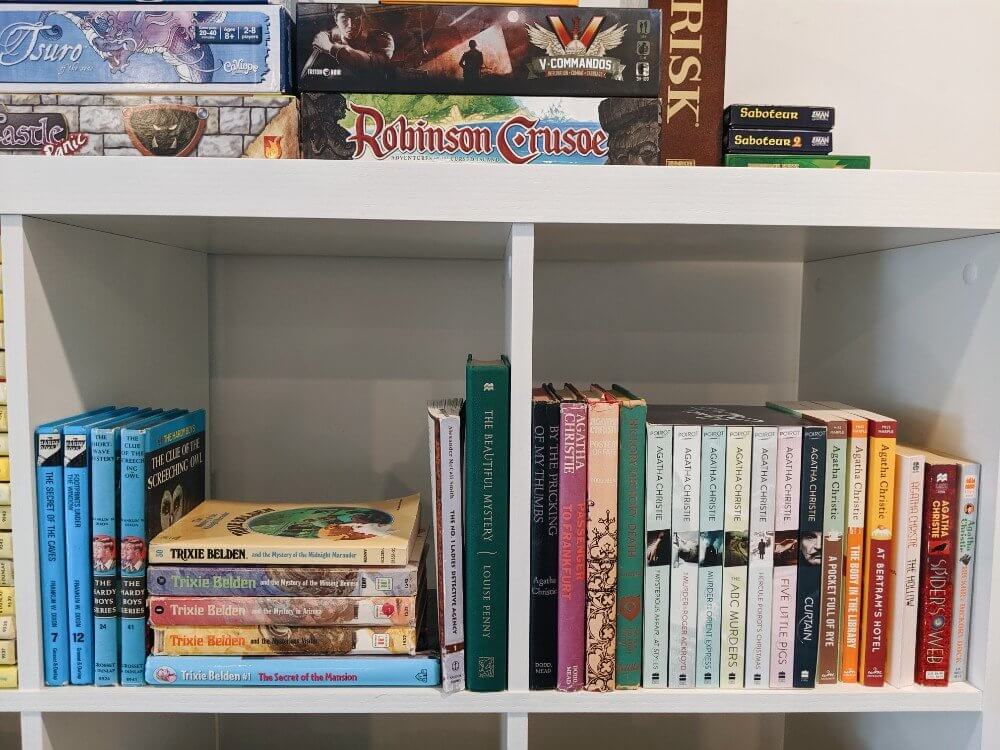 I thought it would be fun to have a little challenge to help myself picking out one of the books I will be reading in each month.
I was originally going to share the challenge in December and start in January myself but after I created the list I realized that I have a book for the December challenge that I wanted to read this year so I am going to start a month early!
My reading challenge, my rules! 😉
I thought today I would share the challenge and then a book or two I may read for that month based on the books I currently own.
I am not refraining from buying books in 2020 so I may change things up depending what I add to my shelves.
Oh, and I'm not sure if this goes without saying or not so I will just say it: the books I plan on reading for the challenge are ones I have not read before, since I have so many unread books on my shelves but if you want to re-read a book that's fine with me. It's a pretty chill "challenge".
If you are interested in joining in for the year or even a month I would love if you leave a comment and let me know, share this post with friends and/or pin this reading challenge image.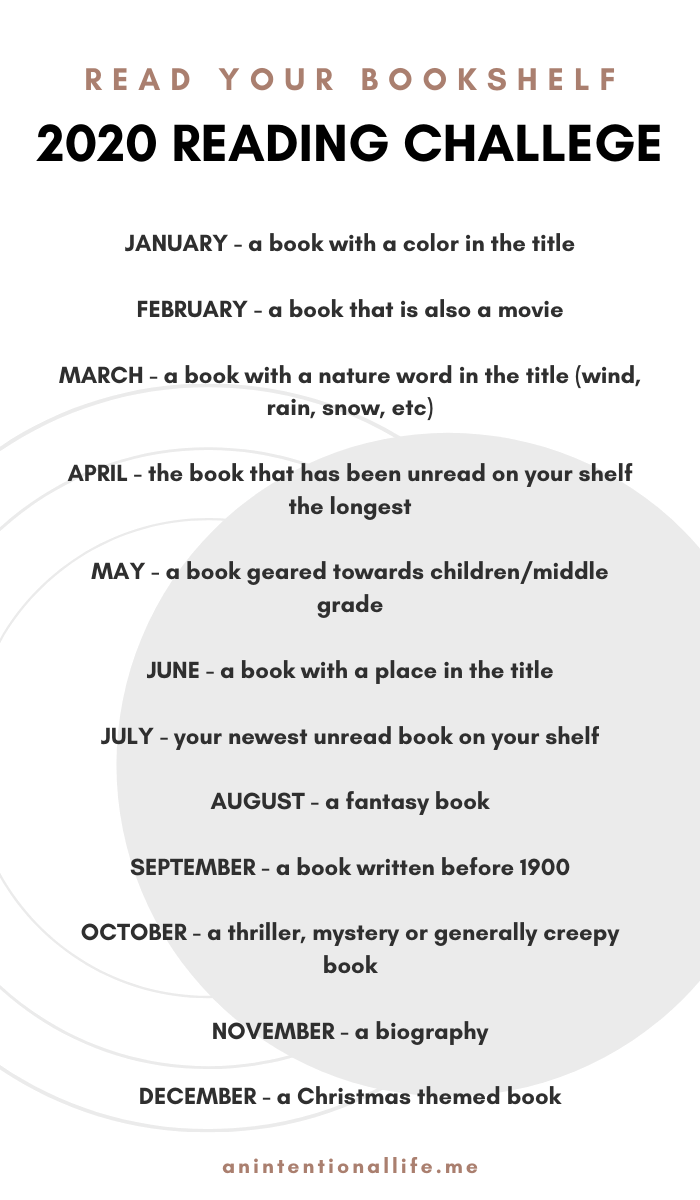 The best way to keep up with the challenge is to make sure you subscribe to my monthly book-ish emails:
Here's something fun: as I was creating this challenge my nine year old got really excited about it so she is going to join in for most months (though some won't really apply or we may have to bend the challenge a little).
If you like things video style, here's an introduction to the challenge and the prompts:
Okay, let's get into the challenges for each month!
JANUARY
a book with a color in the title
Right now the books I see on my shelf that I could read are The Black Stallion and Red Riding Hood. Neither of which I'm very excited about right now. Honestly, I think the Red Riding Hood one is going to be terrible. I didn't read the back of the book until I had it at home, I solely picked it up from the thrift store because I thought the cover was cool (yes, I pretty much always judge a book by it's cover).
Oh, I also have a ton of Nancy Drew books that would fit this category so those are an option as well.
FEBRUARY
a book that is also a movie
For this one I may try The Martian or Hidden Figures. I've seen The Martian movie but not Hidden Figures and I'm currently split 50/50 on which one I want to read.
If I don't want to do either one when the times comes I have a ton of classics on my shelf that have been made into movies that I could read.
Need more ideas for books that are also movies? I give a ton of ideas here:
MARCH
a book with a nature word in the title (wind, rain, snow, etc)
Apparently this is a common theme with books, I have quite a few I could read here: Gone with the Wind, Emily of New Moon (this may be my pick, I really want to read this one soon), Under the Lilacs, also lots of Nancy Drew and some Hardy Boys.
APRIL
the book that has been unread on your shelf the longest
Um, this is a hard one. This actually may be Great Expectations.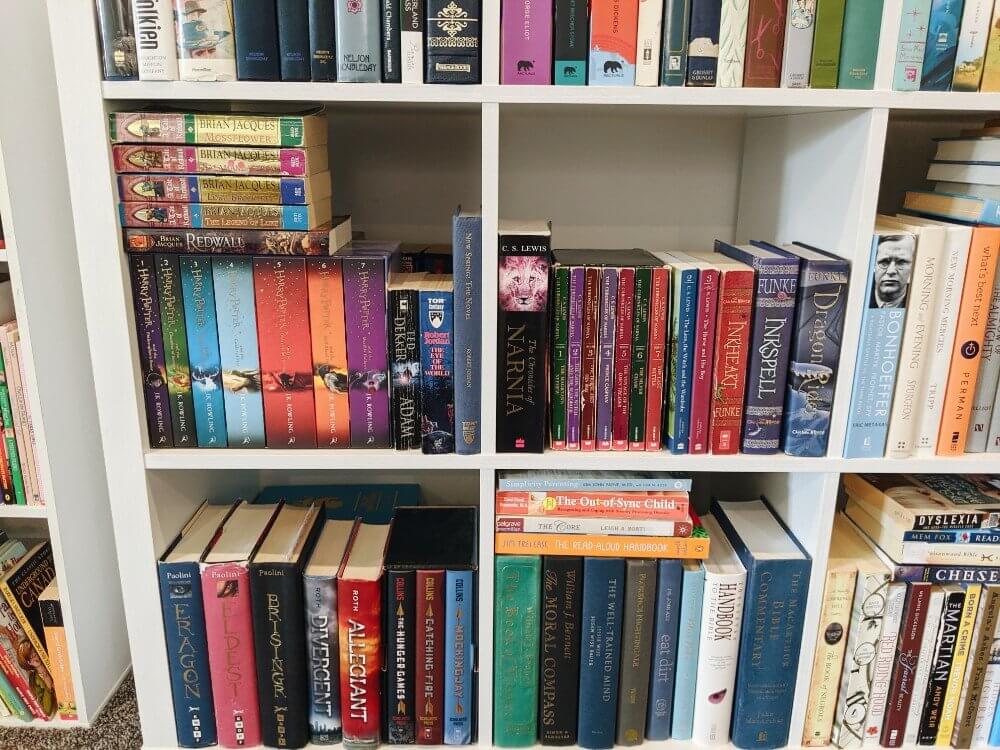 MAY
a book geared towards children/middle grade
We own a lot of children's/middle grade books and I have quite a few I want to proof read for Raeca. Two options currently are Inkspell and Dragon Rider.
JUNE
a book with a place in the title
Some options I have for this one: Jane of Lantern Hill, The Golden Road, Passenger to Frankfurt, The Mystery in Arizona, and once again tons of Nancy Drew I could chose from.
JULY
your newest unread book on your shelf
This one will have to wait until the end of June to pick! The newest books on myself right now are Moby-Dick and The Old Curiosity Shop (phew, I'm glad I don't need to pick this right now!).
AUGUST
a fantasy book
Our fantasy selection has really grown this last year! I will probably read Eragorn or, if I'm feeling insane I may try the first book in The Wheel of Time series.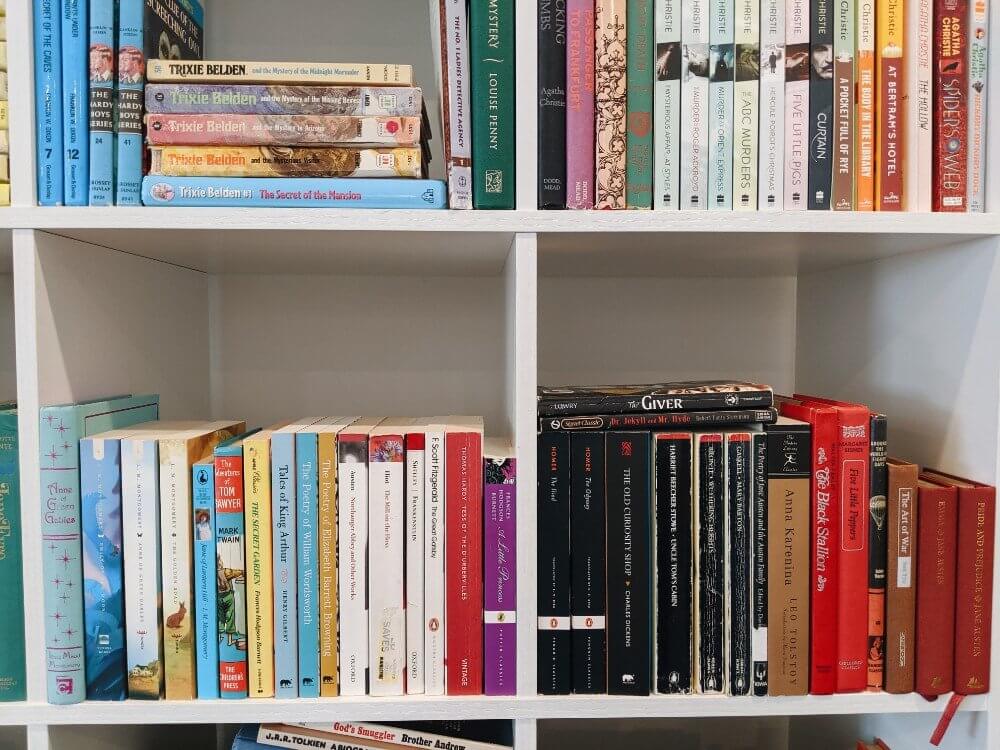 SEPTEMBER
a book written before 1900
I have lots of options here. Maybe Tess of the D'Ubervilles, or Mary Barton.
OCTOBER
a thriller, mystery or generally creepy book
I have a Louise Penny book but it's not the first one in the series so I'm not sure if I should read that. I also have Agatha Christie, Trixie Belden, Hardy Boys and Nancy Drew on the mystery front. (Who are some of your favorite mystery authors?)
As for creepy books, I don't think I actually have any but I may own some before October rolls around.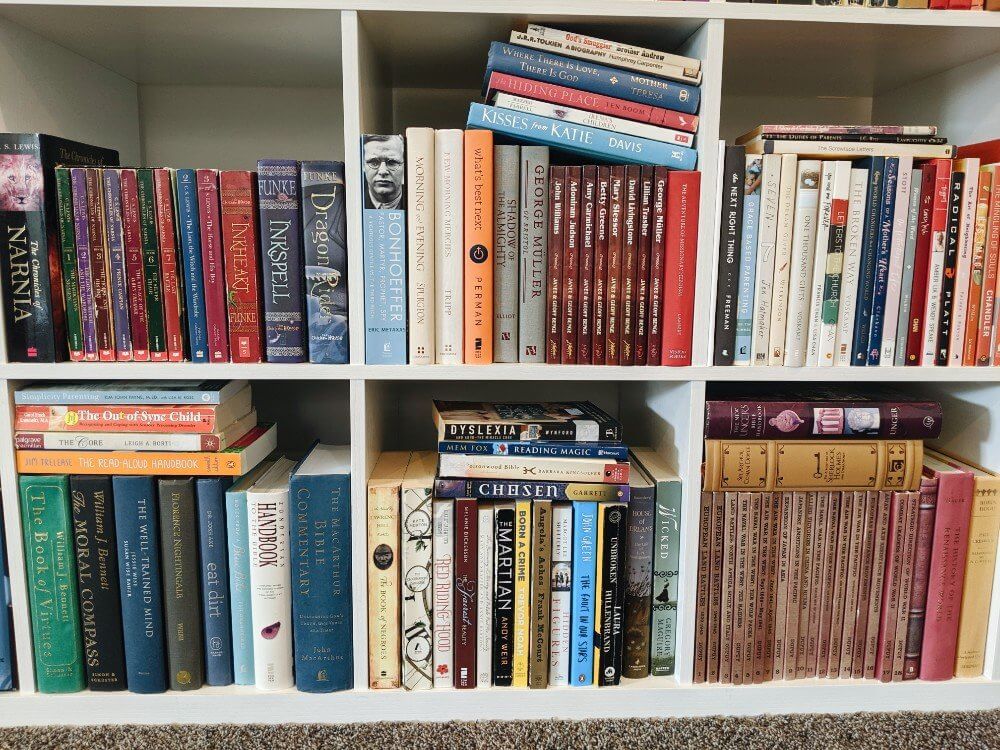 NOVEMBER
a biography
Okay, the one I should read for this challenge is Bonhoeffer, but I don't know, I started the book at the beginning of the year and found it so boring! And it's huge so it's not like it's boring but you can power through it quickly.
I have a few other options that I may go with her instead: George Muller and Irena's Children would be the most interesting to me.
DECEMBER
a Christmas themed book
This is the book I am actually planning on reading this year: Hercule Poirot's Christmas. I actually didn't even realize I owned this book until I was creating this challenge (#bookhoarderproblems) but I'm a fan of Agatha Christie and this is a book that I feel like needs to be read in December and I want to get started soon instead of making myself wait a year!
Creating this challenge was fun, hopefully reading the books I choose will be just as fun!
I will be sharing my final book choice each month in my book-ish newsletter, sign up if you like books!
If you are joining in on the challenge would you let me know in the comments below? Also, I would love if you invite a friend to join in as well!
Make sure to join the monthly book-ish newsletter to stay updated with the challenge and all things books: