Thirty-Four Birthday Goals – Final Update
Another year has gone by and it's time for me to give a final update of my thirty-four birthday goals.
I did not do well with my goals this last year, I think there are a few reasons behind this:
#1 COVID – this really got in the way of life
#2 fostering – this affecting things a lot more than I realized
#3 forgetfulness – I simply forgot about some of these goals
How I Plan on Doing Better Next Year
I still like setting goals though and just need to figure out a way to set things up so I do better next year and I have two plans:
#1 set less goals – I'm not sure an exact number but I'm not going to set my age worth of goals. I'm finding this way just makes me add in filler goals that I don't really even want to do.
#2 make goal checklists – this will keep my goals visible and hopefully be the reminder I need.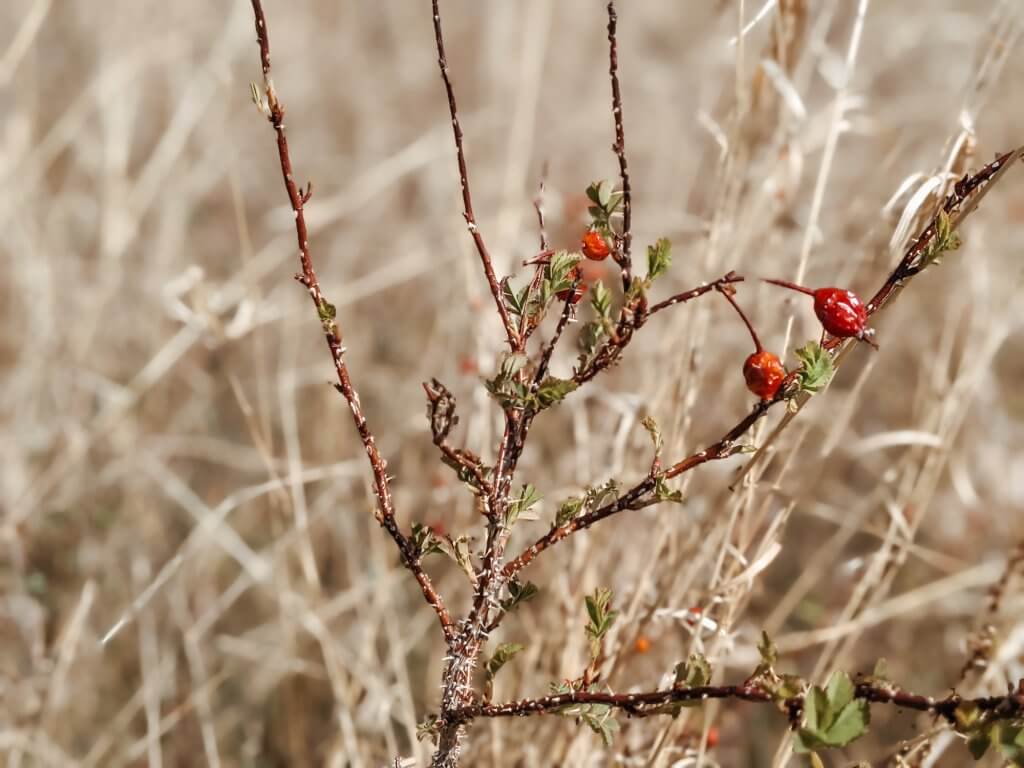 Right now I'm compiling a list of goals for this next year, we'll see what I end up with.
For now, let's look back on thirty-four in goals.
#1 GO ON A HOME TOWN TOUR
This is one I had planned to do on my birthday last year but the weather was bad and we still haven't done it! Mostly because things were weird with COVID and I didn't really want to wander around. I want to do this sometime in the next few years though.
#2 WRITE 12 POEMS
Initially my plan was to spread this out over the course of the year but in true Chantel fashion I sat down at the beginning of this month and pounded out all twelve in less than twenty-four hours. They aren't anything special but it was kind of fun. It reminded me why I liked writing poetry as a teenager and also showed me that my poetry is no less angsty these days as it was twenty years ago which should maybe alarm me but I'm leaning into.
#3 SPEND MORE TIME IN THE BACKYARD
Did I? Maybe a bit? The toddler liked hanging out back there last year but then winter hits and we didn't use the backyard for six months straight. We're just getting back into the habit of using it again.
#4 THRIFT MORE HOME DECOR
I barely went thrifting at all and don't think I got any home decor.
I blame COVID and my dislike for shopping with a toddler.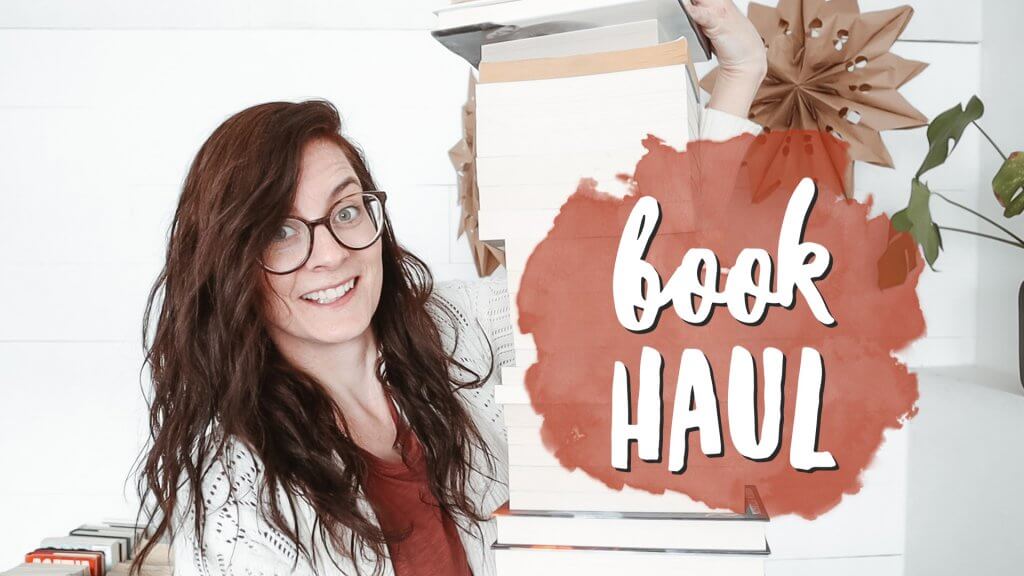 #5 SPEND UNDER $100 IN BOOKS (FOR MYSELF)
Bahahahaha! Yeah, no. I spent more than this but I also got a lot of my books for free.
#6 HAVE "LOW TECH" DAYS EACH MONTH
Nope, I don't even remember attempting this once.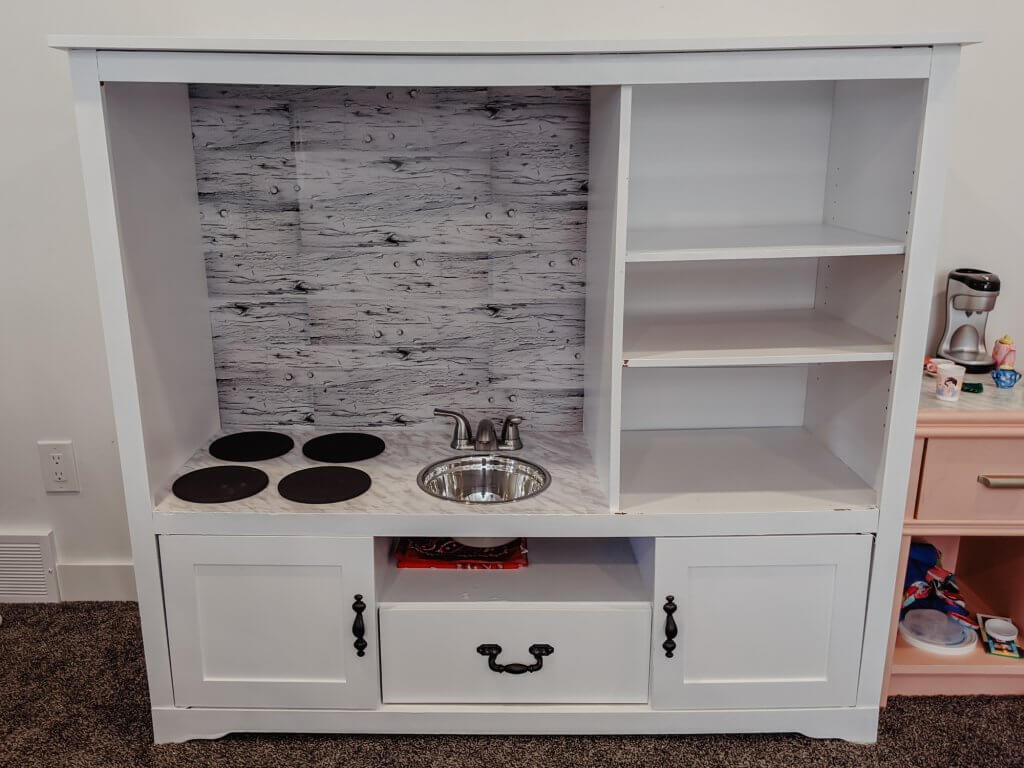 #7 DO SOME THRIFTED ITEM REDOS
I did one and it was a major fail.
Rae and I decided to try to make a play kitchen out of a TV entertainment unit thing we got for free. It took a lot of work and she never used it. It kicked around in our basement for about five months before we trashed it.
It was a good realization that while I used to enjoy this a few years ago I don't any more.
#8 GET FAMILY PHOTOS DONE
Yes! Holly got some photos of us in the fall!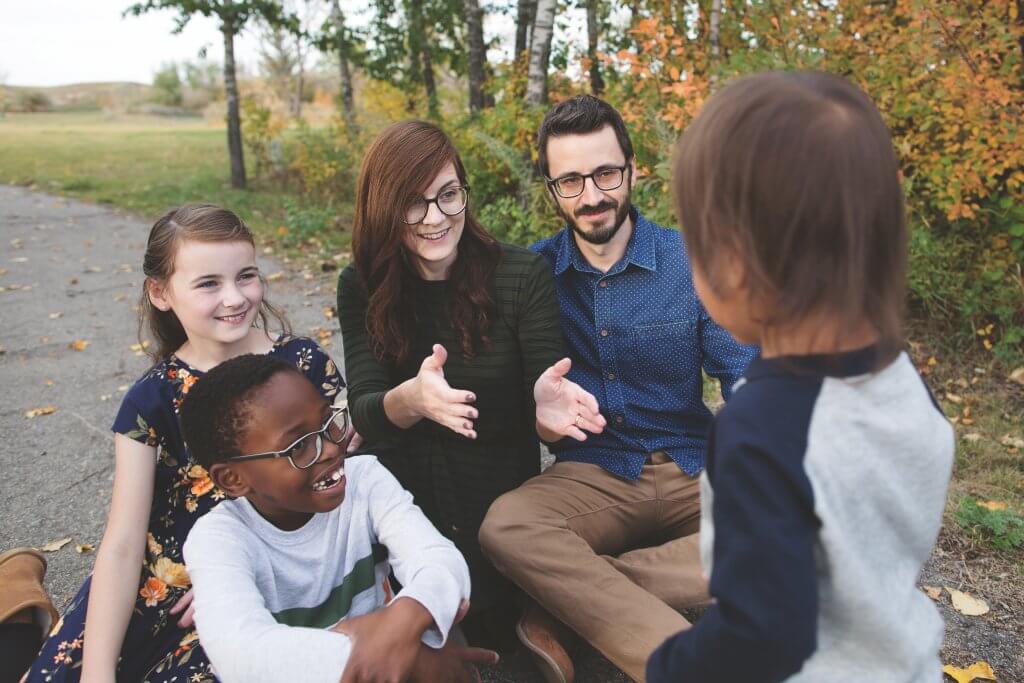 #9 THRIFT IN DIFFERENT TOWNS
Nope, see thrifting home decor above for excuses.
#10 MAKE PIZZA SAUCE FROM SCRATCH
I didn't. My tomatoes were once again a flop and I had to buy tomatoes from the store just to make my pasta sauce.
Maybe this year my tomato crop will be good again.
#11 SHAMPOO THE CARPET
I have a shampooer all picked out that I want to buy but I haven't done this yet.
#12 DO MORE ARTSY PROJECTS USING THE SUPPLIES I HAVE
Yes! this has mostly been in the form of art journaling and at time decorating my penpal letters.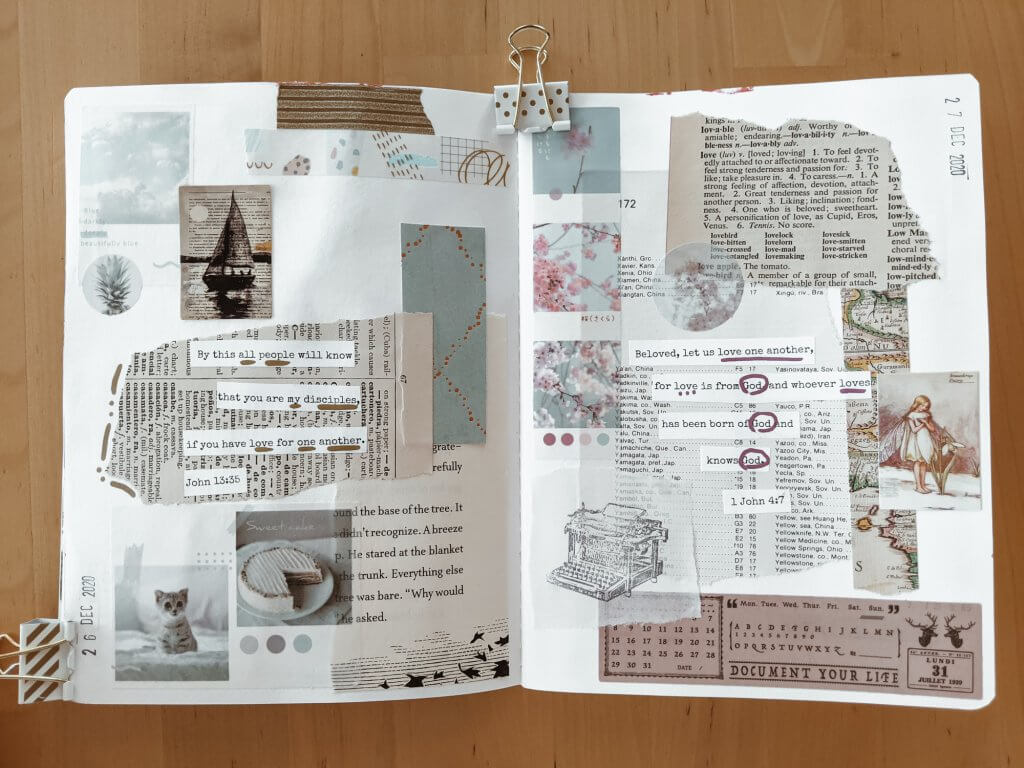 #13 TAKE AN ONLINE CLASS
Um, I actually don't remember if I did this or not . . . I don't remember taking an online class but that doesn't mean it didn't happen . . .
#14 READ THROUGH THE BIBLE IN 90 DAYS AGAIN
Yes! Kind of. I accidently read through it in 60 days instead but I figure that counts.
#15 PAINT MY BATHROOM DOOR
The hair dye is no longer visible because the door has been painted a dark grey, I love it!
#16 VISIT AT LEAST ONE GHOST TOWN
Um, nope.
#17 READ A POEM A DAY FOR A MONTH
I did! I actually read a decent amount of poetry and have decided that so far, Emily Dickinson is my favorite poet, let me know if you have any recommendations that are similar to her style.
#18 EAT LESS CARBS/FIND LOWER CARB ALTERNATIVES
Naw, I still love my carbs.
#19 MAKE MY OWN LIGHTROOM PRESETS
I did! I've used them for the last few months, I like bright photos and the presets I created help with that. I think my original intention with this goal may have been to sell my presets but I didn't include that in the goal so I'm good.
#20 GO ON A DATE WITH A KID EACH MONTH
No, thanks to COVID lasting forever and so many things being closed this didn't happen each month.
#21 BUY THE MAJORITY OF MY CLOTHES FROM THRIFT STORES
Once again, COVID really got in the way here. I definitely bought some from the thrift stores but since they were closed for awhile and it was harder to get to them I ended up buying the majority of my clothes new online.
#22 LEARN TO WATERCOLOR FLOWERS
Not really.
#23 USE THE BACKYARD LIGHTS
Yeah, also no. Why do I always forget how bright it is here in the summer? For us to use the lights when it's warm out means we need to be sitting out there at midnighit.
#24 MAKE A VIDEO LUT
I didn't do this one but I'm also not using an editing program that would really work for this right now.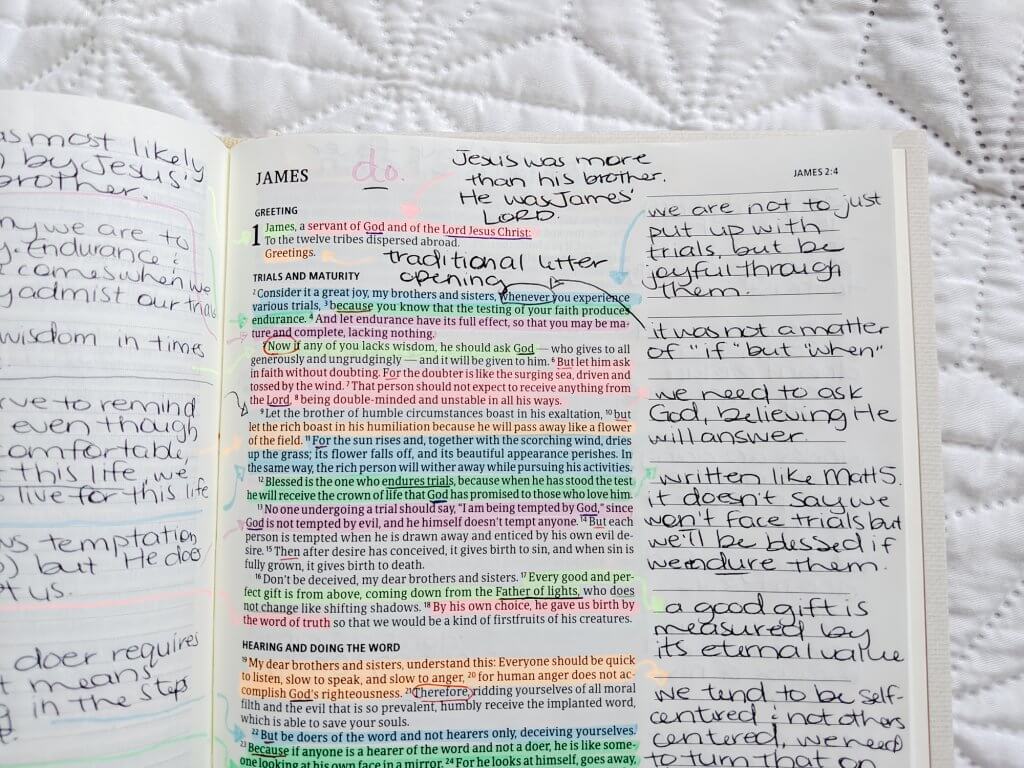 #25 START BIBLE JOURNALING
Yes! I've been doing this for a year now!
#26 FIND A HAT THAT FITS MY SMALL HEAD
I actually found one! Now I just need to get brave enough to wear it in public . . .
#27 BUY A VLOGGING CAMERA
I guess so, I didn't realize the camera I'd been using was purchased after my birthday. I got this one and really like it.
#28 SEW SOMETHING USEFUL FROM THRIFTED FABRIC
I don't think I did any sewing this year.
#29 DRAW A (VERY SIMPLE) CARTOON VERSION OF ME
Nope.
#30 GO ON A TRIP THAT IS NOT ALBERTA OR SASKATCHEWAN
This didn't happen. Between COVID and fostering it just wasn't possible.
#31 SET PRAYER REMINDERS TO GO OFF THROUGHOUT THE DAY
I did for awhile but then I got so used to the reminders they didn't work any more.
#32 FIGURE OUT HOW TO DO A SMOKEY EYE
Nope, this is a magic trick I will never figure out.
#33 LEARN ABOUT ONE NEW TOPIC EACH MONTH
I've learned about a lot of new things but I wasn't intentional about learning about a new one each month.
#34 BUY OR MAKE COASTERS
I almost purchased some a few times but I realized NO ONE CAME OVER FOR AN ENTIRE YEAR so it felt pointless to buy some. Maybe after we have people over again I'll buy some.
That's all for thirty-four, now on to thirty-five!