My Goals for Thirty-Five & How I'm Tracking Them
Okay, so this post is a month behind when I would have liked to have it up but it's time to share my birthday goals!
I've been making birthday goals for the last ten years and it's time to change things up a bit.
Previously I set the same number of goals as the year I turned (so when I turned twenty-six I set twenty-six goals), but obviously that can get a little overwhelming and I knew I did not want to set thirty-five goals this year.
So, I decided to scale back and only make ten goals for the year.
Even that was a little difficult, for the longest time I only had one goal on my list, but I did manage to think of a few more!
I also made trackers for myself this year and have kept them visible, you can see them at the end of the post!
MY GOALS FOR THIRTY-FIVE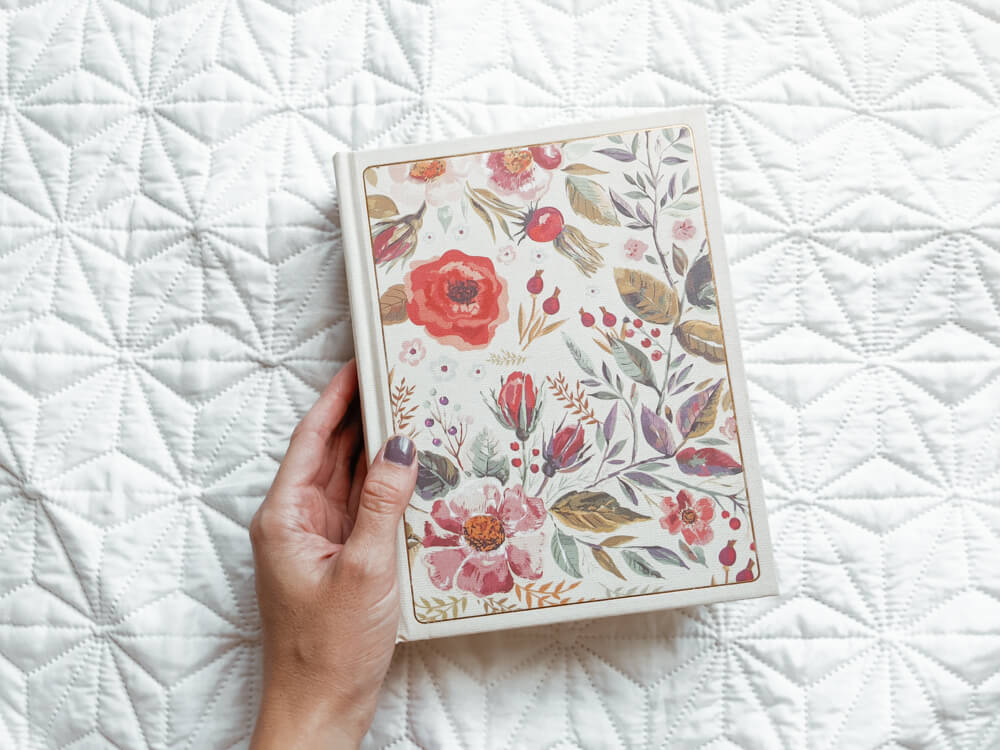 READ THE BIBLE CHRONOLOGICALLY
I have said before, I am better with faster read throughs of the Bible, like 90 or 60 days instead of an entire year, and I want to do it again this year, but this time I want to read the Bible chronologically. I've never read it through this way and I'm looking forward to it!
I am looking for a good chronological Bible though, if you have a suggestion (I'd prefer ESV, CSB or NLT), let me know!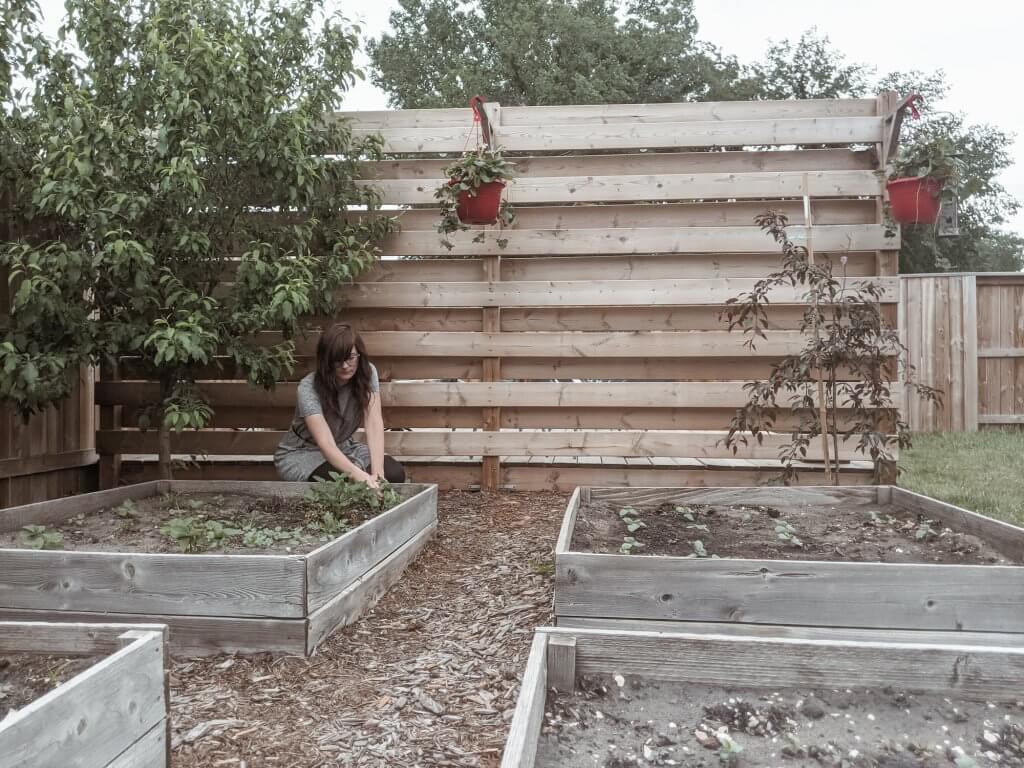 WEAR DRESSES MORE OFTEN
I actually really like wearing dresses but I've gotten lazy in the last year so I would like to get back into wearing them. I have some really nice looking ones ordered that I am excited about!
MAKE AN APRON
I want to sew an apron this year! I've been loving this one from Farmhouse on Boone, so I just need to get some material. Worst case scenario I buy a similar one from Amazon but I would prefer to make one.
LIVE IN THE PRESENT
A hard one to measure but it is something I would like to work on!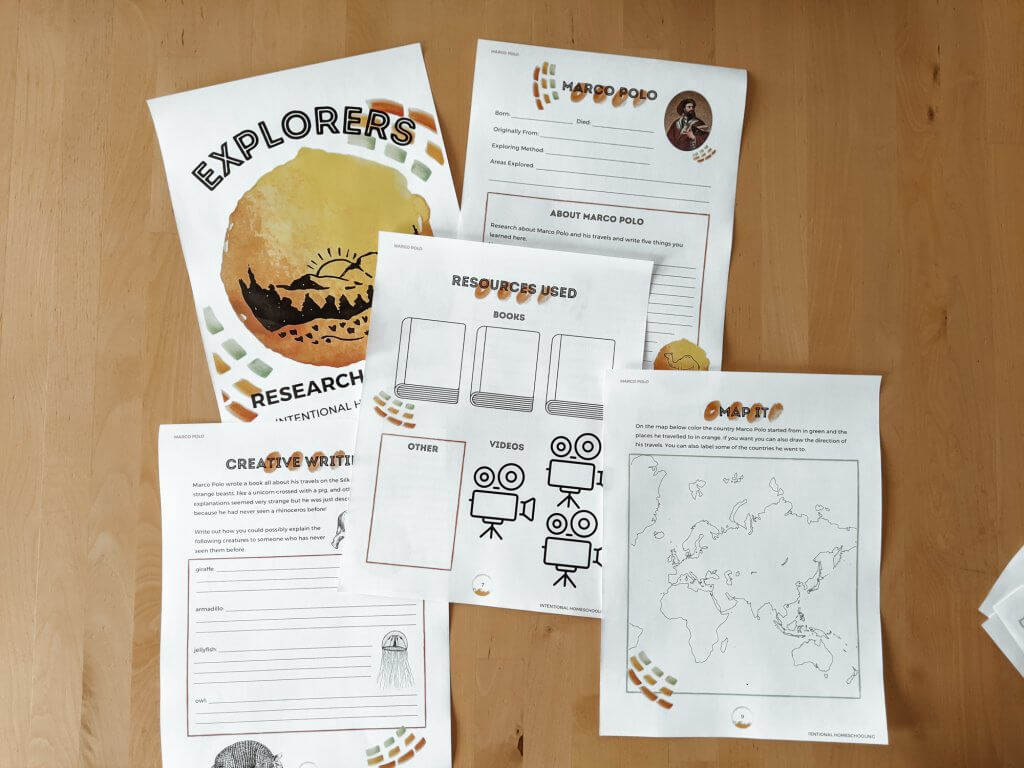 MAKE TWENTY HOMESCHOOL PRODUCTS
I re-launched my homeschool online shop last month and from now until my next birthday I would like to make twenty products to add to the shop.
SHARE 52 VIDEOS* ON EACH OF MY THREE YOUTUBE CHANNELS
*so we are a month from my birthday already so I'm actually editing this to 48 videos.
Yes, I have three channels, my personal one, a BookTube one and a homeschool one. And I want to post fairly regularly on each of them.
BATCH MY DAYS – HAVE A GOOD RHYTHM
My general plan is:
Mornings: kid time, homeschool time, random stuff around the house time
Afternoons: nap time, quiet time, older kids play with friends time, work time for me
Evenings: family time, relax time, reading time
I used to always try to squeeze work into all the different times and I want it to have more of it's own time so that I am not always so distracted (and can live in the present like my other goals states).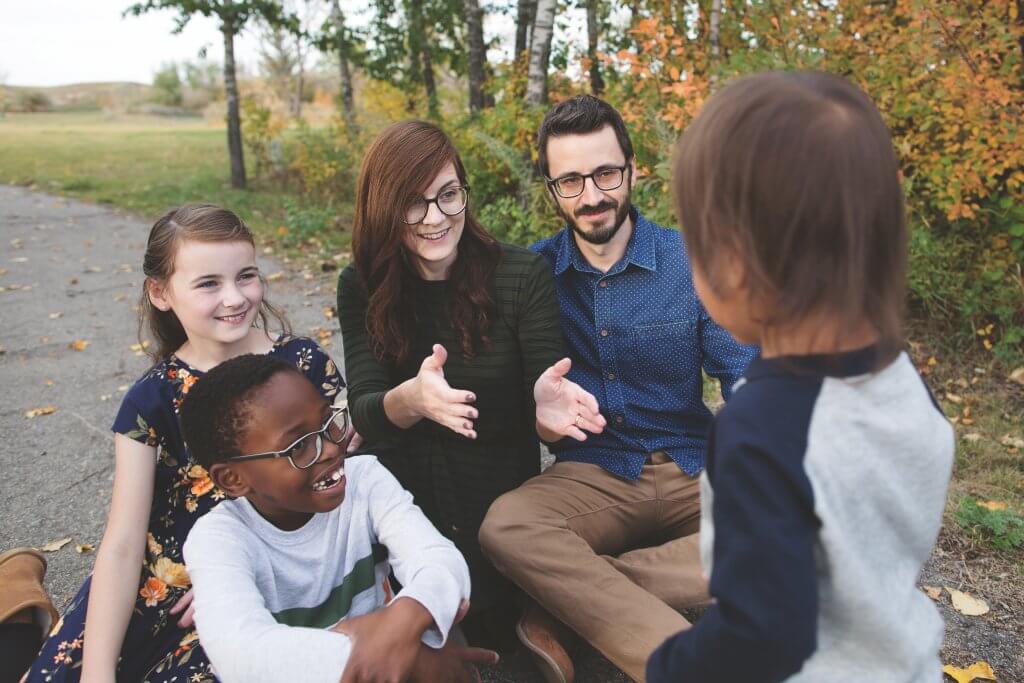 GET FAMILY PHOTOS TAKEN
We got some done last fall and I would like some more this fall since we have BB8 to add in!
JOIN AN ONLINE MEMBERSHIP GROUP
A bunch of ladies on YouTube have a membership together that I would like to join in if they open it up again. I'm also thinking of joining Sally Clarkson's membership group. We'll see!
MAKE UPGRADES TO OUR YARD
Specifically we are thinking of finally going grassless in the front yard which has been our plan for years but it was lacking some inspiration, I think we have some now. In addition, I would like to put a small greenhouse in the backyard so we can put our compost in there and start seeds earlier.
That's all for my goals!
Now, here's a look at some of my trackers that I've made: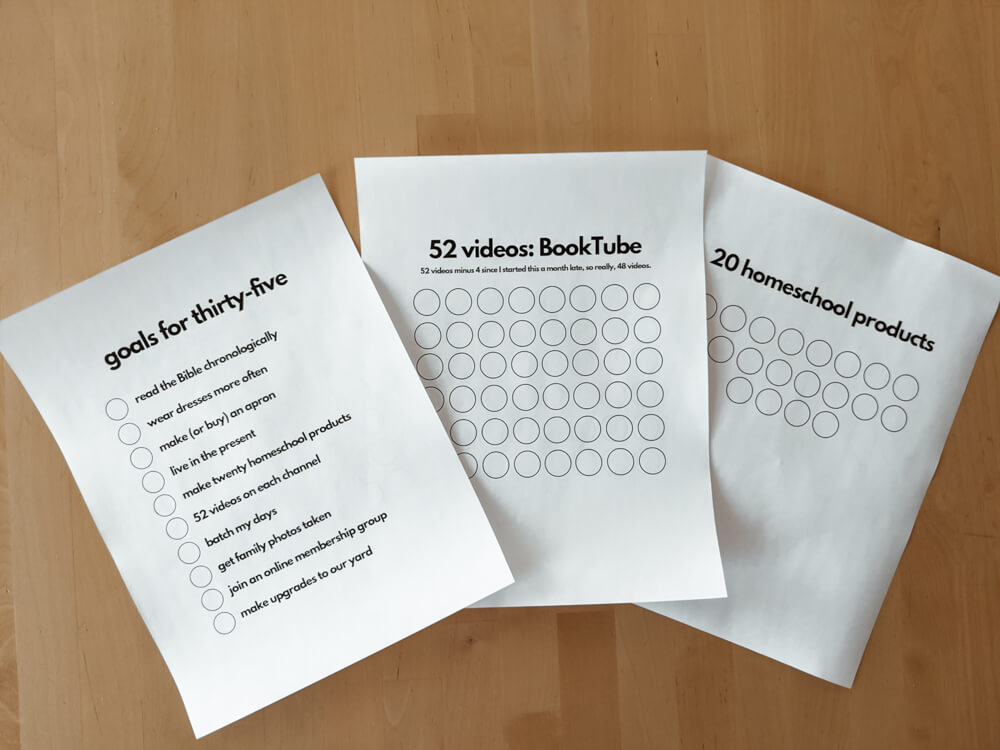 I think these will help remind me of my goals (because I'll put them somewhere where I can see them often) and help me to actually hit the goals I set!
Do you make goals for your birthday each year?