The Best Books of 2017 (so far)
We are only three months into 2017 and we've already been coming across a lot of good new books. I thought I would start a list of our favorite books published this year and then just keep updating it as the months go on. The year is just beginning and we've got a lot more good books to read so be sure to check back often!
This is definitely not a comprehensive list of books being published in 2017, but just our favorite ones (that we have read so far).
You may also want to check out the best picture books from 2016!
THE BEST BOOKS
OF 2017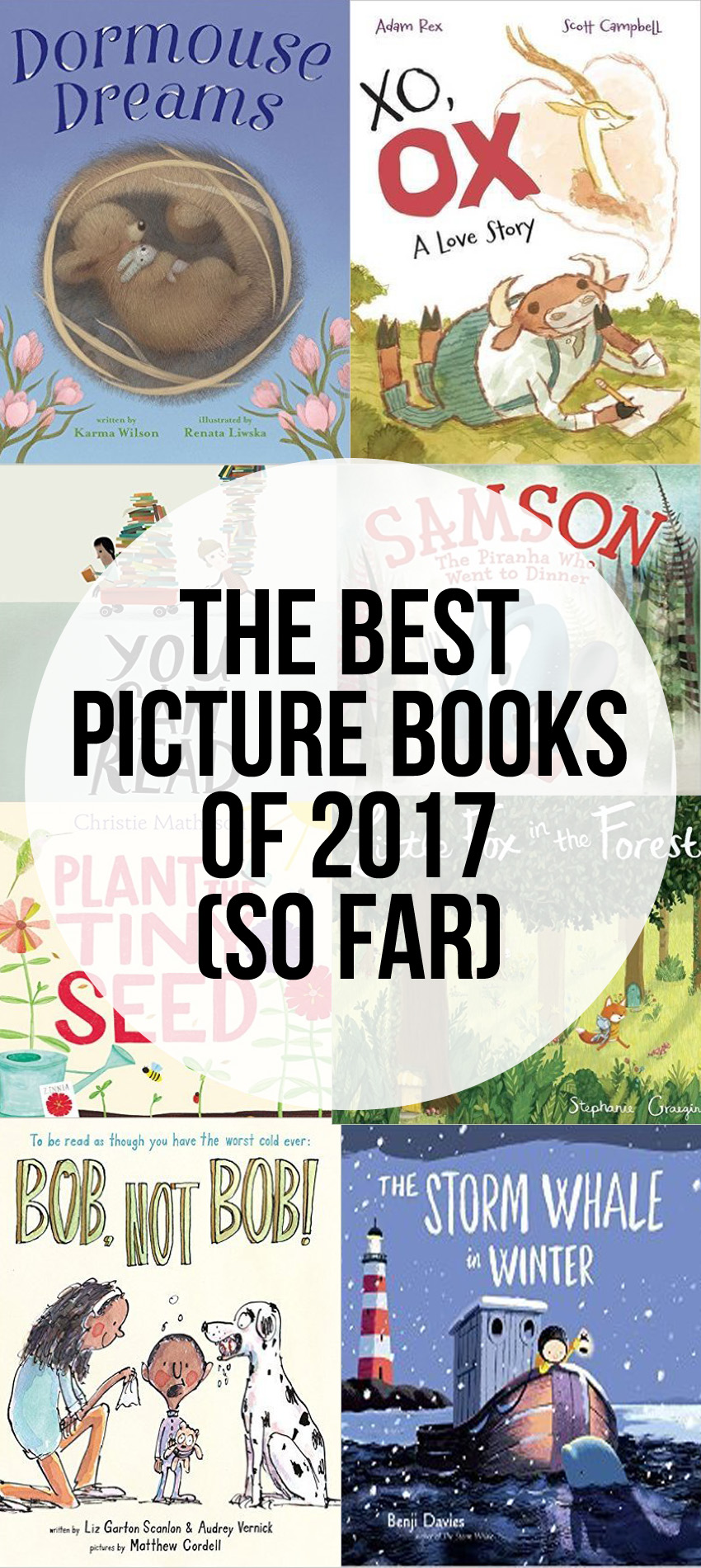 PICTURE BOOKS
Let's start with the picture books!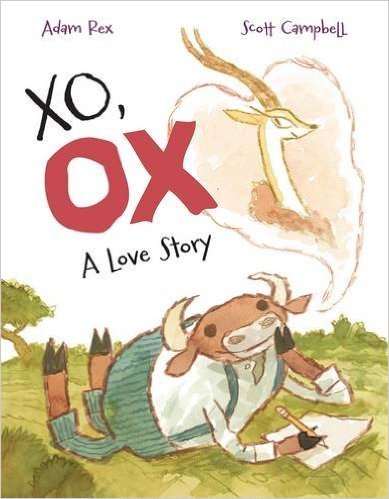 Dear Gazelle,
For some time now I have wanted to write a letter to say how much I admire you. You are so graceful and fine. Even when you are running from tigers you are like a ballerina who is running away from tigers. I think that what I'm trying to say is that I love you.
XO, OX
And so begins an epic, if initially unrequited, love affair between a graceful gazelle and a clumsy, hapless ox. Romance will never be the same.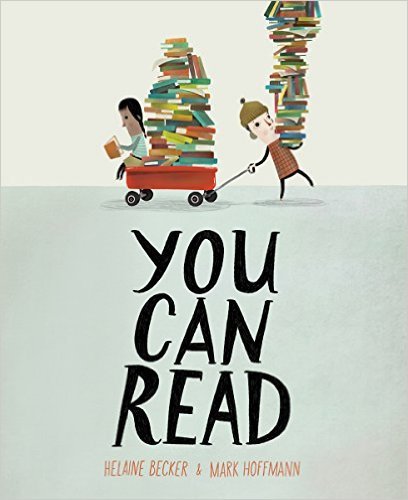 In this fun and funny celebration of literacy, kids of all ages will discover that the act of reading is a daring adventure that can take you anywhere! You can read at the playground, under the sea, at the opera and even in outer space! It turns out you can read everywhere! And when you do, you open yourself to a universe of adventure. Presented in light-hearted, rib-tickling verse that's perfect for reading aloud, You Can Read sings it loud and proud: Books are awesome. And so are the people who read them.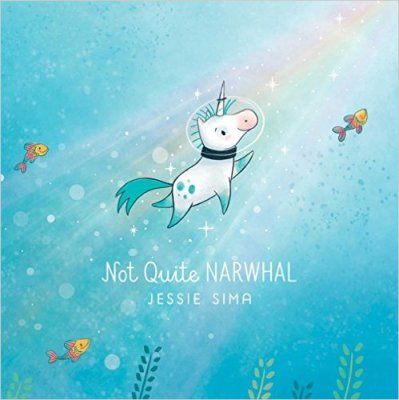 Growing up in the ocean, Kelp has always assumed that he was a narwhal like the rest of his family. Sure, he's always been a little bit different—his tusk isn't as long, he's not as good of a swimmer, and he really doesn't enjoy the cuisine. Then one night, an extra strong current sweeps Kelp to the surface, where he spots a mysterious creature that looks just like him! Kelp discovers that he and the creature are actually unicorns. The revelation leaves him torn: is he a land narwhal or a sea unicorn? But perhaps, if Kelp is clever, he may find a way to have the best of both worlds.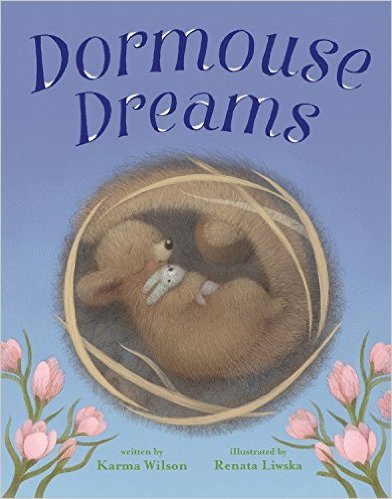 As Dormouse dreams–and snores–his way from winter to spring, he imagines going on fantastical adventures with his best dormouse friend. Whimsical illustrations feature other animals entertaining themselves with dart games, cross-country skiing, flying airplanes, and more while Dormouse hibernates. Readers can also follow the friend's journey to Dormouse's house, where she wakes him up for some real life pleasures, including daydreaming. This is the perfect bedtime book to snuggle up with when spring isn't coming fast enough.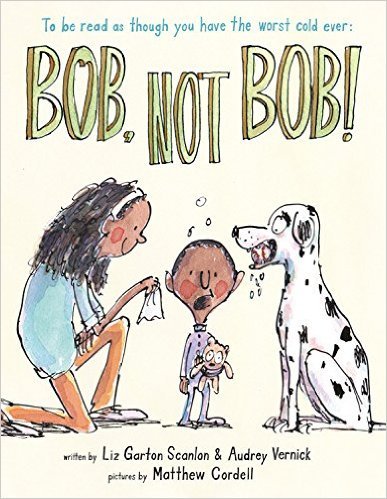 I was looking forward to this one so much and it did not disappoint!
Little Louie is stuck in bed with a bad cold. His nose is clogged, his ears are crackling, and his brain feels full. All he wants is his mom to take care of him, but whenever he calls out for her, his stuffed-up nose summons slobbery dog Bob instead!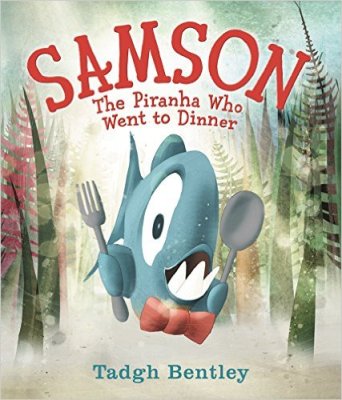 This one had us giggling, we never have experiences eating out like this!
Samson wasn't like other piranhas. While other piranhas stayed close to home He wanted to explore the world. And while they stuck to the same old routine, swimming and chomping and scaring, Samson liked to try new things Most of all, Samson dreamed of eating fine foods at fancy restaurants. So when not one but THREE new restaurants come to his corner of the sea, Samson can't wait to try them all. There's only one problem: With their big teeth and scary smiles, piranhas aren't really welcome anywhere, let alone in fancy restaurants. Can Samson make his dream come true—and still be himself?
When a young girl brings her beloved stuffed fox to the playground, much to her astonishment, a real fox takes off with it! The girl chases the fox into the woods with her friend, the boy, following close behind, but soon the two children lose track of the fox. Wandering deeper and deeper into the forest, they come across a tall hedge with an archway. What do they find on the other side? A marvelous village of miniature stone cottages, tiny treehouses, and, most extraordinary of all, woodland creatures of every shape and size. But where is the little fox? And how will they find him?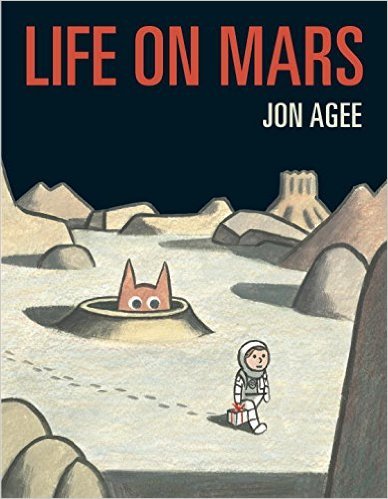 In this sneaky, silly picture book for fans of Oliver Jeffers and Jon Klassen, an intrepid—but not so clever—space explorer is certain he's found the only living thing on Mars. A young astronaut is absolutely sure there is life to be found on Mars. He sets off on a solitary mission, determined to prove the naysayers wrong. But when he arrives, equipped with a package of cupcakes as a gift, he sees nothing but a nearly barren planet. Finally, he spies a single flower and packs it away to take back to Earth as proof that there is indeed life on Mars. But as he settles in for the journey home, he cracks open his cupcakes—only to discover that someone has eaten them all! Readers will love being in on the secret: Unbeknownst to the explorer, a Martian has been wandering through the illustrations the whole time—and he got himself a delicious snack along the way.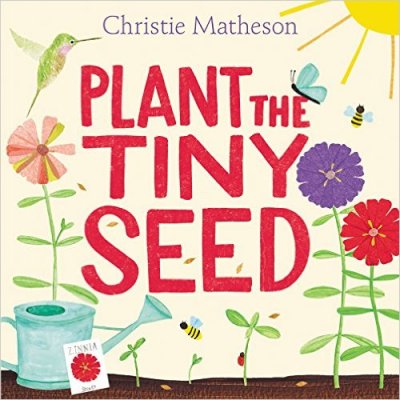 How do you make a garden grow? In this playful companion to the popular Tap the Magic Tree and Touch the Brightest Star, you will see how tiny seeds bloom into beautiful flowers. And by tapping, clapping, waving, and more, young readers can join in the action! Christie Matheson masterfully combines the wonder of the natural world with the interactivity of reading. Beautiful collage-and-watercolor art follows the seed through its entire life cycle, as it grows into a zinnia in a garden full of buzzing bees, curious hummingbirds, and colorful butterflies. Children engage with the book as they wiggle their fingers to water the seeds, clap to make the sun shine after rain, and shoo away a hungry snail. Appropriate for even the youngest child, Plant the Tiny Seed is never the same book twice—no matter how many times you read it!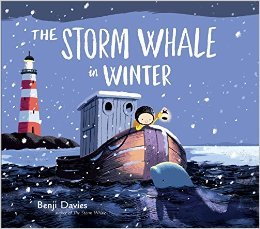 When Noi's dad sails out on one last fishing trip before winter, Noi waits for him at home. But as the storm worsens and his dad does not return, Noi decides to go looking for his dad. But the storm is powerful and dangerous, and soon Noi, too, is stuck in the icy sea. When it seems that all hope is lost, a friend comes to help Noi and his father. Poignant and evocative, this is a beautiful celebration of friendship and family, and the special bond between a father and son.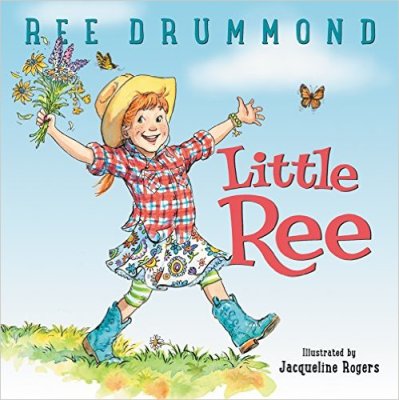 Raeca already wanted to be a cowgirl and I think this book has made it even more so. Seriously, what can The Pioneer Woman not do?!
Little Ree trades in her city days for a country way of life when she moves with her family to her grandparents' ranch. She's excited to ride horses, swim in the pond, and help Grandma cook for everyone. But on her first day, she finds that living on a ranch can be tough. She has to get up at the crack of dawn, learn to herd cows, and make sure her horse, Pepper, doesn't eat everything in sight. And that's all before breakfast! Will she ever get used to this new place? Luckily, the end of the day brings a big family barbecue…and the happy discovery that being a country girl isn't about the right pair of boots, it's all about the right attitude. With warmth, humor, and stories inspired by life on the ranch, Ree Drummond's new picture book introduces us to a spunky new picture book star and treats us to a special pancake recipe at the end!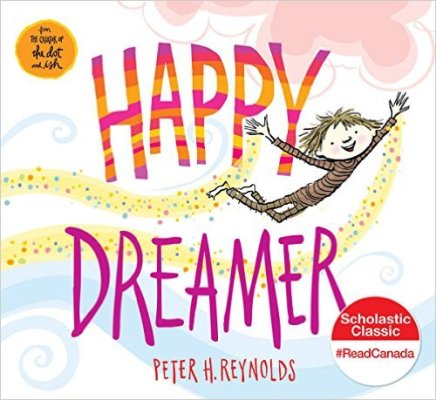 I think every book Peter H. Reynolds has written has been amazing, this one is no different. As a big dreamer myself this one really struck home.
While the world tells us to sit still, to follow the rules, and to color inside the lines, Happy Dreamer celebrates all those moments in between when the mind and spirit soar and we are free to become our own true dreamer maximus! In Peter's signature voice and style, this empowering picture book reminds children of how much their dreams matter, and while life will have ups and downs, he enlists readers to stay true to who they are, to tap into their most creative inner selves, and to never ever forget to dream big!
CHANTEL'S 2017 FAVORITES
I definitely won't read as many books published in 2017 as we do picture books but I'm reading a few, here are my favorites so far: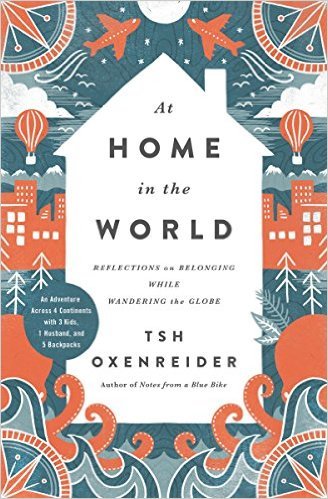 I've been fortunate to be on the book launch team for this book so I got to read it before it was even released!
In her late thirties and as a mom to three kids under age ten, Tsh Oxenreider and her husband decided to spend a rather ordinary nine months in an extraordinary way: traveling the corners of the earth to see, together, the places they've always wanted to explore. This book chronicles their global journey from China to Thailand to Australia, Sri Lanka, Uganda, France, Croatia, and beyond, as they fill their days with train schedules, world-schooling the kids, and working from anywhere. Told with wit and candor, Oxenreider invites us on a worldwide adventure without the cost of a ticket; to discover people, places, and stories worth knowing about; to find peace in the places we call home; and to learn that, as the Thai say, in the end, we are all "same same but different."
Hmm, notice a theme here? I've really got the travel itch!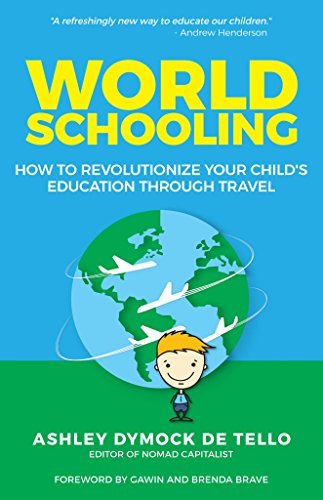 Ever wondered if it's possible to combine the adventure of traveling the world with the responsibilities of raising a family? Worried about the traditional education system and want a better alternative for your children? Lost as to how you can finance world travel with your family by your side? THIS BOOK IS FOR YOU! "World Schooling: How to Revolutionize Your Child's Education Through Travel" dives into the growing movement of families leaving the 9-to-5 routine to live a life of greater freedom and adventure. More importantly, it explains exactly how YOU can do it too. The book breaks down the barriers to education through family travel, liberating you and your family from the traditional education system and guiding you into the incredible alternative education movement that is world schooling. It will help you discover which of the four main approaches to world schooling fits your family best, and put within your reach the dream of traveling the world with your children by your side. By the time you finish this book you'll have a potent arsenal of educational resources, an empowering vision of how you can earn money regardless of your location to fund your travels, and a game plan ready to make it all happen.