Books for Kids Who Like Harry Potter or Aren't Quite Ready to Read It
I feel like the Harry Potter series is one where kids fall into one of two categories: either they love it or they aren't allowed to read it.
I'm not here to tell you whether or not you should allow your kids to ready Harry Potter but if you have a fantasy reader in your home I'm betting they'll love some of the books on this list.
That being said, I'm reading the Harry Potter series for the first time myself and plan on sharing a "Should Christian's Let Their Kids Read Harry Potter" post in the future after I read the last book, so stay tuned if you are interested in that!
I've read all the books on this list and think they would be great for kids who have read and enjoyed Harry Potter as well as kids who are not quite ready to read it. If you have a suggestion for a book that would be good for this list I would love it if you would let me know so I can read it!
Books for Kids Who Like Harry Potter or Aren't Quite Ready to Read It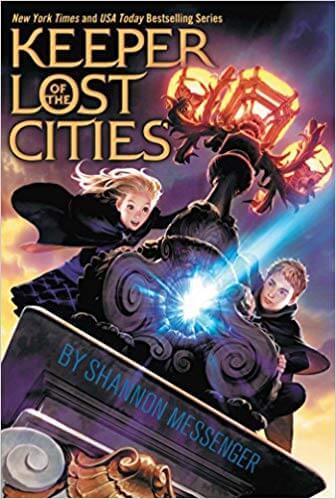 I have read the first two books in this series myself and so far I would say it's formatted quite similarly to Harry Potter with it following a main character with powers and each book (so far) taking place during a school year.
Twelve-year-old Sophie has never quite fit into her life. She's skipped multiple grades and doesn't really connect with the older kids at school, but she's not comfortable with her family, either. The reason? Sophie's a Telepath, someone who can read minds. No one knows her secret—at least, that's what she thinks…
But the day Sophie meets Fitz, a mysterious (and adorable) boy, she learns she's not alone. He's a Telepath too, and it turns out the reason she has never felt at home is that, well…she isn't. Fitz opens Sophie's eyes to a shocking truth, and she is forced to leave behind her family for a new life in a place that is vastly different from what she has ever known.
But Sophie still has secrets, and they're buried deep in her memory for good reason: The answers are dangerous and in high-demand. What is her true identity, and why was she hidden among humans? The truth could mean life or death—and time is running out.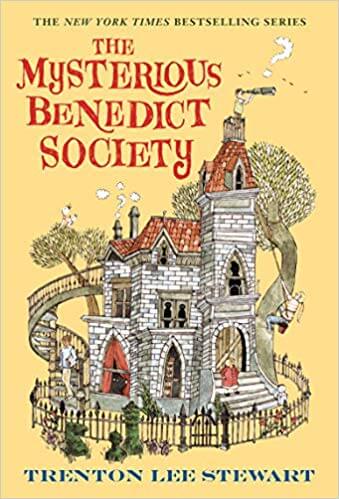 We've listened to the first few books in this series on audio and my kids really liked them.
"Are you a gifted child looking for special opportunities?"
Dozens of children respond to this peculiar ad in the newspaper and are then put through a series of mind-bending tests, which readers take along with them. Only four children–two boys and two girls–succeed. Their challenge: to go on a secret mission that only the most intelligent and inventive children could complete. To accomplish it they will have to go undercover at the Learning Institute for the Very Enlightened, where the only rule is that there are no rules. But what they'll find in the hidden underground tunnels of the school is more than your average school supplies.
So, if you're gifted, creative, or happen to know Morse Code, they could probably use your help.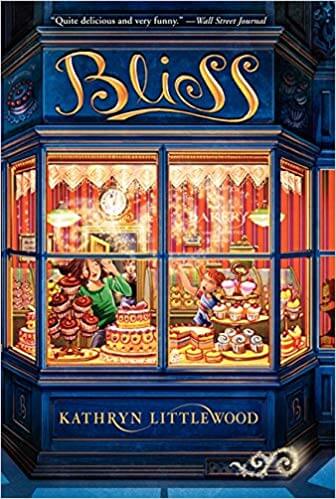 Rosemary Bliss's family has a secret. It's the Bliss Cookery Booke—an ancient, leather-bound volume of enchanted recipes like Singing Gingersnaps.
Rose and her siblings are supposed to keep the Cookery Booke locked away while their parents are out of town, but then a mysterious stranger shows up. "Aunt" Lily rides a motorcycle and also whips up exotic (but delicious) dishes for dinner. Soon boring, non-magical recipes feel like life before Aunt Lily—a lot less fun.
So Rose and her siblings experiment with just a couple of recipes from the forbidden Cookery Booke. A few Love Muffins and Cookies of Truth couldn't cause too much trouble . . . could they?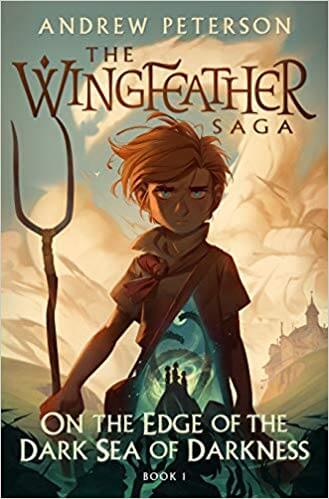 This series has been our family read aloud for the last number of months (it's taking us so long because we only listen to it for suppers so Jared can listen too) and we're all loving the series, we've only got about half of the last book left!
Janner Igiby, his brother, Tink, and their disabled sister, Leeli, are gifted children as all children are, loved well by a noble mother and ex-pirate grandfather. But they will need all their gifts and all that they love to survive the evil pursuit of the venomous Fangs of Dang, who have crossed the dark sea to rule the land with malice. The Igibys hold the secret to the lost legend and jewels of good King Wingfeather of the Shining Isle of Anniera.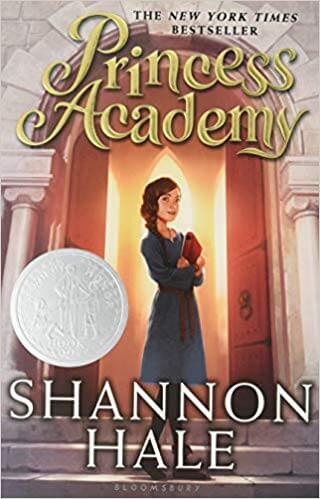 Miri lives on a mountain where, for generations, her ancestors have lived a simple life. Then word comes that the king's priests have divined her village the home of the future princess. In a year's time, the prince will choose his bride from among the village girls.
The king's ministers set up an academy on the mountain, and every teenage girl must attend and learn how to become a princess. Soon Miri finds herself confronted with a harsh academy mistress, bitter competition among the girls, and her own conflicting desires. Winning the contest could give her everything she ever wanted–but it would mean leaving her home and family behind.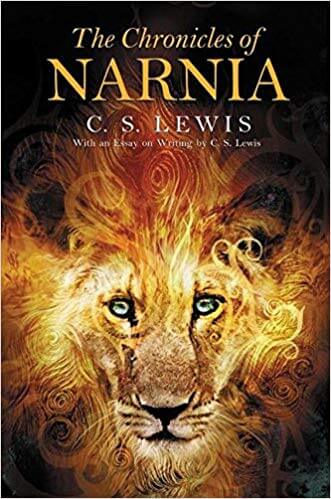 Four adventurous siblings—Peter, Susan, Edmund, and Lucy Pevensie—step through a wardrobe door and into the land of Narnia, a land frozen in eternal winter and enslaved by the power of the White Witch. But when almost all hope is lost, the return of the Great Lion, Aslan, signals a great change . . . and a great sacrifice.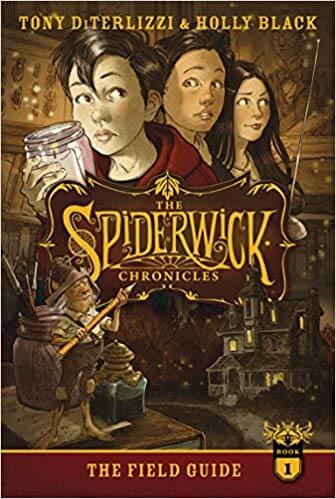 After finding a mysterious, handmade field guide in the attic of the ramshackle old mansion they've just moved into, Jared; his twin brother, Simon; and their older sister, Mallory, discover that there's a magical and maybe dangerous world existing parallel to our own—the world of faerie.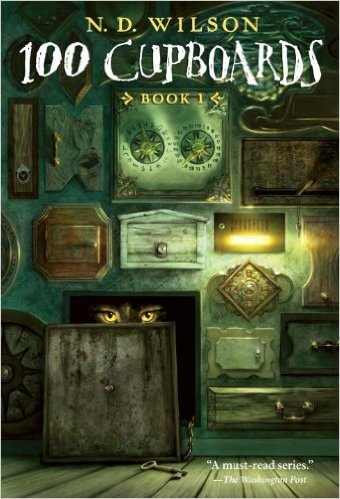 What dangers are locked behind the cupboard doors? Henry isn't brave, but when he hears a thumping and scratching on the other side of his bedroom wall, he can't ignore it. He scrapes off the plaster and discovers mysterious doors—cupboards of all different shapes and sizes. Through one he sees a glowing room and a man strolling back and forth. Through another he sees only darkness and feels the cold sense that something isn't right. When his cousin Henrietta boldly travels into the worlds beyond the cupboards, it's up to Henry to follow her. Now that he's opened the doors, can he keep the evil inside from coming through?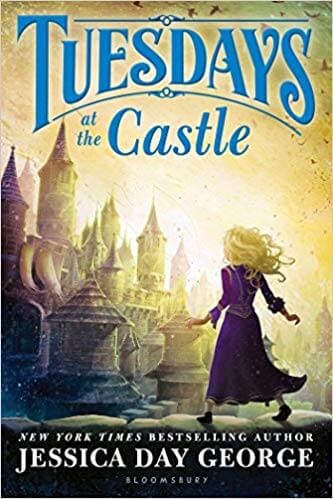 Tuesdays at Castle Glower are Princess Celie's favorite days. That's because on Tuesdays the Castle adds a new room, a turret, or sometimes even an entire wing. No one ever knows what the Castle will do next, and no one-other than Celie, that is-takes the time to map out the new additions.
But when King and Queen Glower are ambushed and their fate is unknown, it's up to Celie, with her secret knowledge of the castle's never-ending twists and turns, to protect their home and save their kingdom.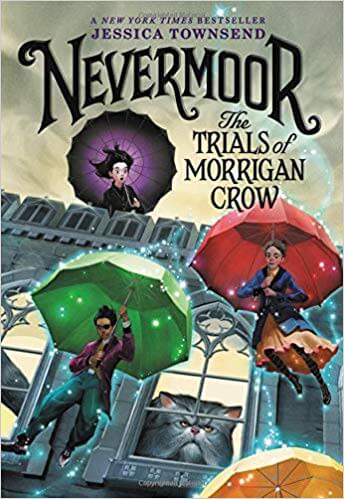 Morrigan Crow is cursed. Having been born on Eventide, the unluckiest day for any child to be born, she's blamed for all local misfortunes, from hailstorms to heart attacks–and, worst of all, the curse means that Morrigan is doomed to die at midnight on her eleventh birthday.
But as Morrigan awaits her fate, a strange and remarkable man named Jupiter North appears. Chased by black-smoke hounds and shadowy hunters on horseback, he whisks her away into the safety of a secret, magical city called Nevermoor.
It's then that Morrigan discovers Jupiter has chosen her to contend for a place in the city's most prestigious organization: the Wundrous Society. In order to join, she must compete in four difficult and dangerous trials against hundreds of other children, each with an extraordinary talent that sets them apart–an extraordinary talent that Morrigan insists she does not have. To stay in the safety of Nevermoor for good, Morrigan will need to find a way to pass the tests–or she'll have to leave the city to confront her deadly fate.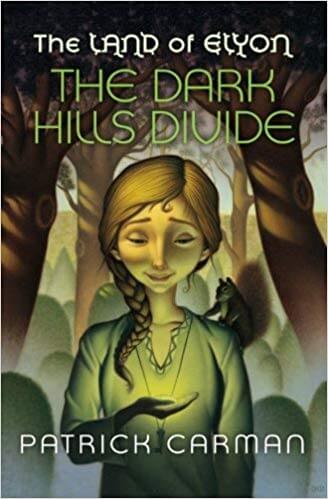 An extraordinary debut weaving magic and heroism into a classic tale of good and evil, featuring a heroine you'll never forget. Inquisitive twelve-year-old Alexa Daley is spending another summer in the walled town of Bridewell. This year, she is set on solving the mystery of what lies beyond the walls. Legend says the walls were built to keep out an unnamed evil that lurks in the forests and The Dark Hills. But what exactly is it that the townspeople are so afraid of? As Alexa begins to unravel the truth, pushing beyond the protective barrier she's lived behind all her life, she discovers a strange and ancient enchantment — and exposes a danger that could destroy everything she holds dear.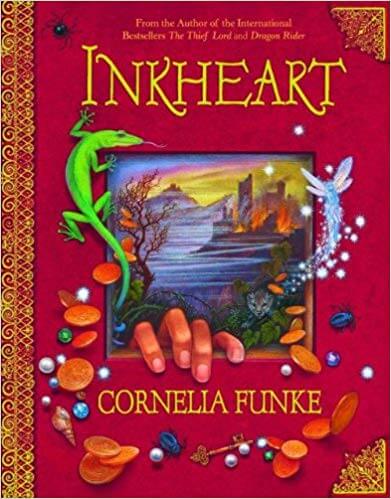 One cruel night, Meggie's father reads aloud from a book called Inkheart– and an evil ruler escapes the boundaries of fiction and lands in their living room. Suddenly, Meggie is smack in the middle of the kind of adventure she has only read about in books. Meggie must learn to harness the magic that has conjured this nightmare. For only she can change the course of the story that has changed her life forever.
This is Inkheart–a timeless tale about books, about imagination, about life. Dare to read it aloud.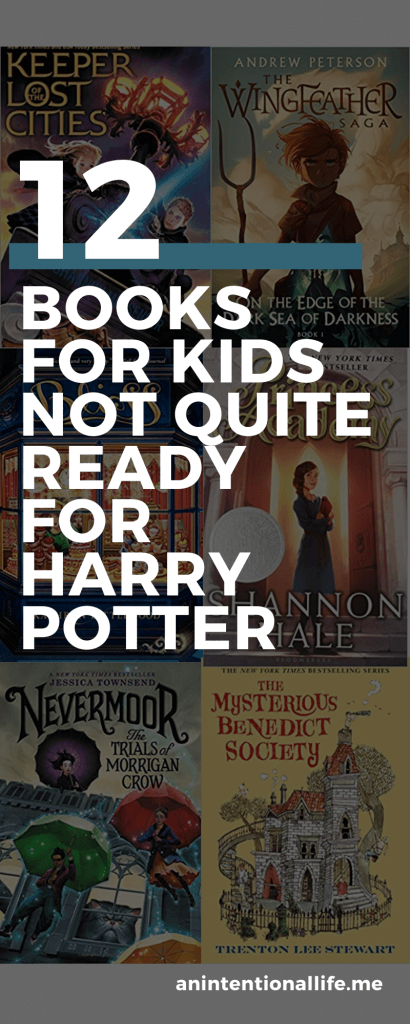 Do you have books you would add to this list? I would love to know so I can check them out myself!