Introducing: The Intentional Reading Book List & A Bookish Newsletter
I have always been an avid reader, from sneaking books into the bathroom to read as a pre-teen and early teenager to putting off grown up responsibilities as an adults (*cough* doing the dishes *cough*).
My to-read list is incredibly long but thankfully I have always believed that there are way too many good books in the world to spend time reading less-than-stellar books, so I stop those books and go on to the next good book.
In case you are in need of some top notch book recommendations, don't worry, I've got you covered. I've recently created my Intentional Reading Book List – over 70 book recommendations that include only the best of the best.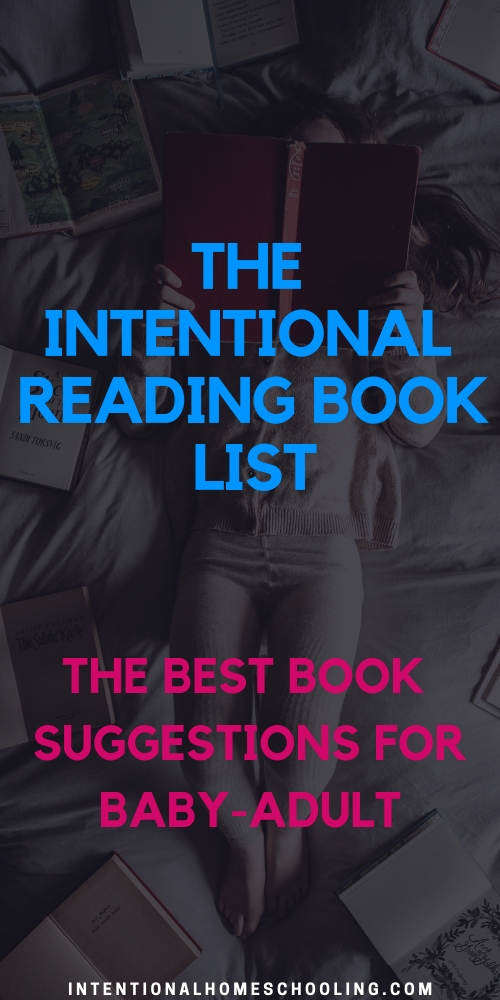 In 2019 one of my goals is actually to read less books because I want to read deeper books, slow down and savor the ones I am reading, plus I want to use some of that time I'll save and talk (or in this case, write) more about books.
So, in 2019 I will be launching a new bookish newsletter. This newsletter will include some of our favorite recent reads, extension activities for books, great book deals I come across and other fun book related things. If you enjoy books, you'll want to sign up.
Sign up here to receive the Intentional Reading Book List and receive regular bookish newsletters: