Twelve of the Best Novels for Grade Two
It feels like forever since I've written a book list! I used to do them every week but I took a little break and it's been hard to get back in the habit, but I plan on bringing them back every two weeks, if there is a specific genre/type of book list you would like, let me know!
For today's list I am sharing some of my favorite novels for grade two.
Because every child reads at a different level for some kids these books will be read to them, or listened to on audiobook, for those who are more advanced readers they can read these for themselves.
My daughter is in the second category. She has read a lot in the last six months, though her reading has dropped off in the last month and a half. To try to get her back into reading I created this Minecraft printable reading log and I have decided that she can color in an Alex for each of the books on this list that I've given her. When I told her this she was really excited and grabbed a book off of the stack right away.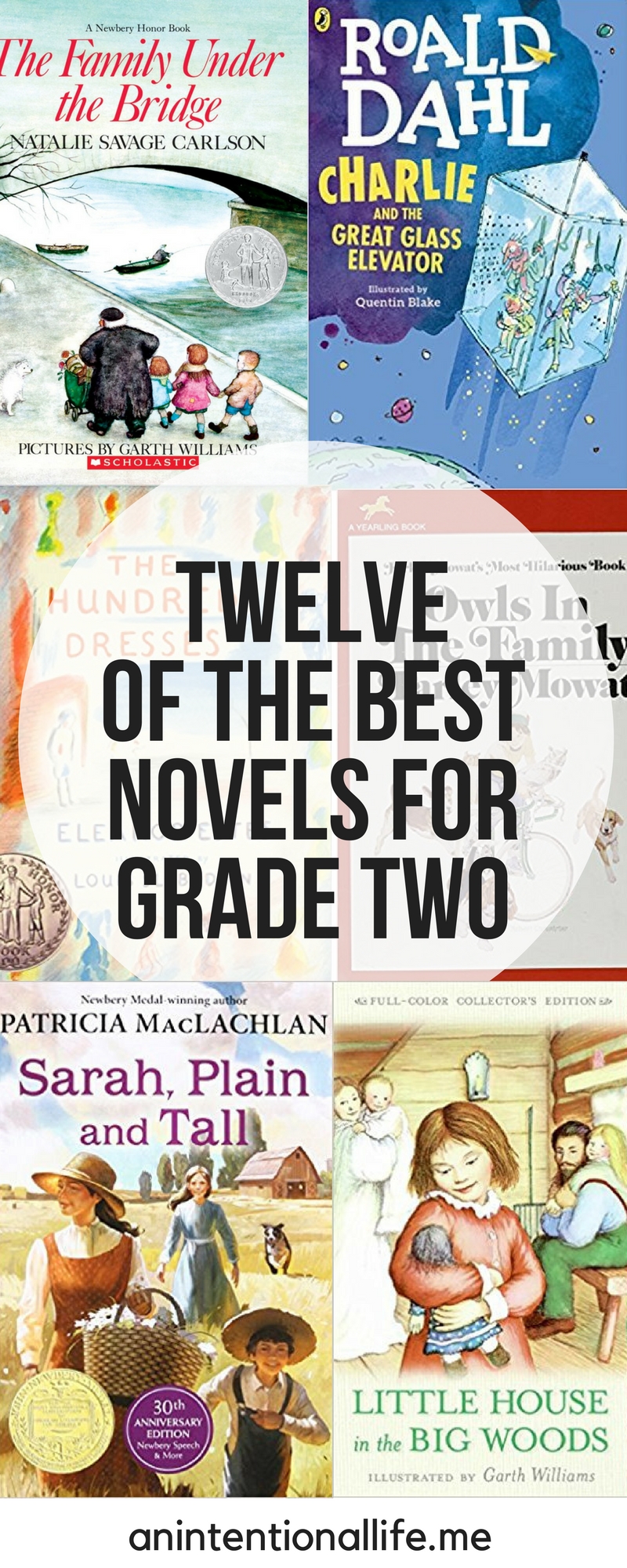 Since I know Raeca is more than capable of filling the reading log in one month if she got to fill in an Alex in the reading log for each of the books she read I wanted to challenge her a little so she can only color one in each time she reads one of the books off of this list.
Today's list includes a number of books I have read before and I few I haven't. I'm curious to see what Raeca thinks of each of them. I am hoping to have a little discussion with her after she finishes each of these books, not really to grill her on what she's read, but so I can learn about the books too.
Side note: I only noticed this as I was adding the photos to the post but, WOW, Garth Williams really illustrated a lot of great books!
TWELVE OF THE BEST NOVELS FOR
GRADE THREE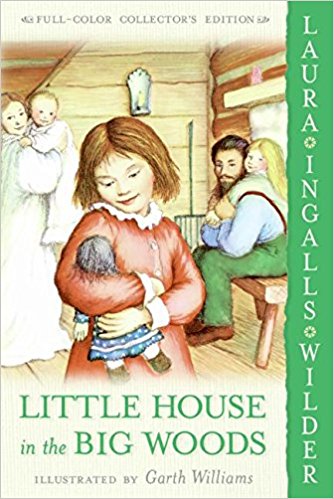 This list has to start with some Laura Ingalls Wilder 🙂 This is the book that Raeca immediately picked up off the stack and started reading.
Little House in the Big Woods, the first book in the Little House series, takes place in 1871 and introduces us to four-year-old Laura, who lives in a log cabin on the edge of the Big Woods of Wisconsin. She shares the cabin with her Pa, her Ma, her sisters Mary and Carrie, and their lovable dog, Jack.
Pioneer life isn't easy for the Ingalls family, since they must grow or catch all their own food as they get ready for the cold winter. But they make the best of every tough situation. They celebrate Christmas with homemade toys and treats, do their spring planting, bring in the harvest in the fall, and make their first trip into town. And every night, safe and warm in their little house, the sound of Pa's fiddle lulls Laura and her sisters into sleep.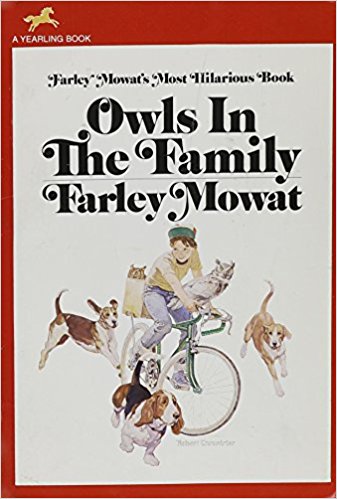 I can't believe I still haven't read this book! It takes place right here! I might sneak this off her stack and read it on my own first. 🙂
Every child needs to have a pet. No one could argue with that.
But what happens when your pet is an owl, and your owl is terrorizing the neighbourhood?
In Farley Mowat's exciting children's story, a young boy's pet menagerie—which includes crows, magpies, gophers and a dog—grows out of control with the addition of two cantankerous pet owls. The story of how Wol and Weeps turn the whole town upside down s warm, funny, and bursting with adventure and suspense.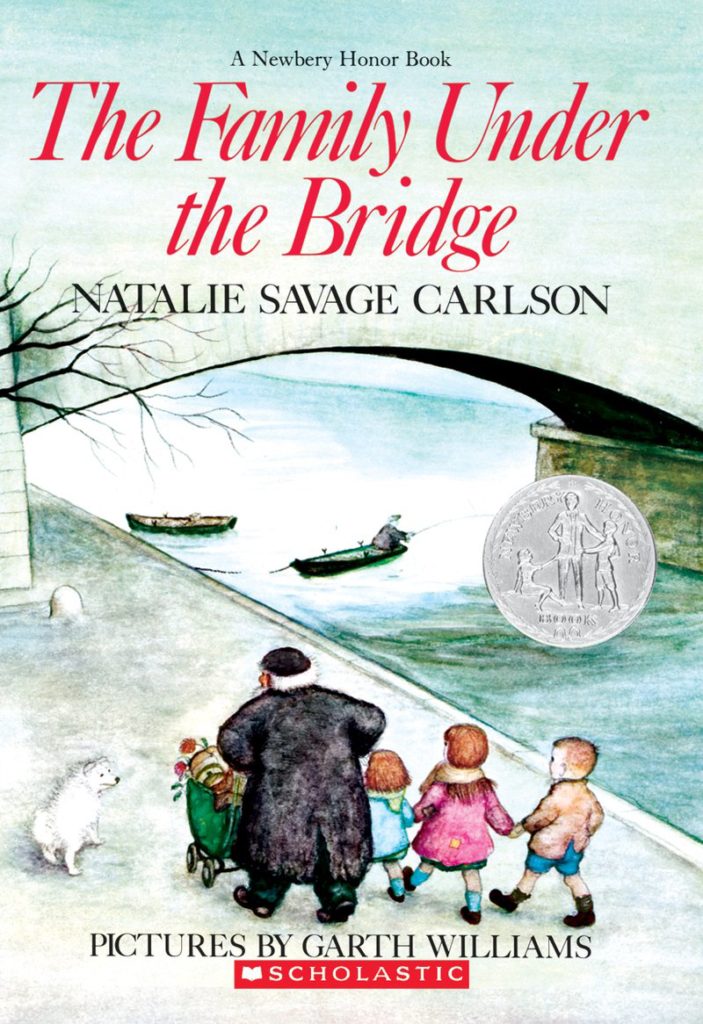 Armand, an old Parisian living on the streets of Paris, relished his solitary life. He begged and did odd jobs for money to keep himself warm and fed, and he liked his carefree life.
Then one day just before Christmas, a struggling mother and her three children walked into his life. Though he tried to ignore their troubles, Armand soon found himself caring for the family and sharing his unusual home under the bridge with them. It did not take Armand very long to realize that he had gotten himself ready-made family; one that he loved with all his heart, and one for whom he would have to find a better home than the bridge.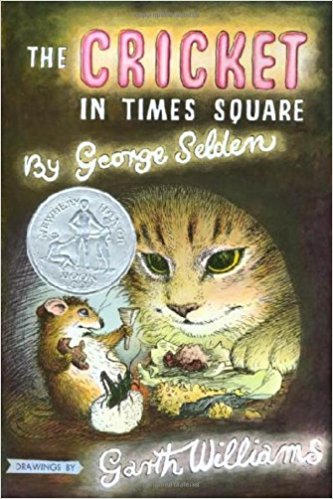 Tucker is a streetwise city mouse. He thought he'd seen it all. But he's never met a cricket before, which really isn't surprising, because, along with his friend Harry Cat, Tucker lives in the very heart of New York City―the Times Square subway station. Chester Cricket never intended to leave his Connecticut meadow. He'd be there still if he hadn't followed the entrancing aroma of liverwurst right into someone's picnic basket. Now, like any tourist in the city, he wants to look around. And he could not have found two better guides―and friends―than Tucker and Harry. The trio have many adventures―from taking in the sights and sounds of Broadway to escaping a smoky fire.
Chester makes a third friend, too. It is a boy, Mario, who rescues Chester from a dusty corner of the subway station and brings him to live in the safety of his parents' newsstand. He hopes at first to keep Chester as a pet, but Mario soon understands that the cricket is more than that. Because Chester has a hidden talent and no one―not even Chester himself―realizes that the little country cricket may just be able to teach even the toughest New Yorkers a thing or two.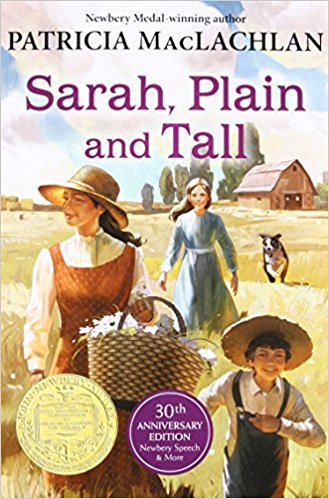 Set in the late nineteenth century and told from young Anna's point of view, Sarah, Plain and Tall tells the story of how Sarah Elisabeth Wheaton comes from Maine to the prairie to answer Papa's advertisement for a wife and mother. Before Sarah arrives, Anna and her younger brother Caleb wait and wonder. Will Sarah be nice? Will she sing? Will she stay?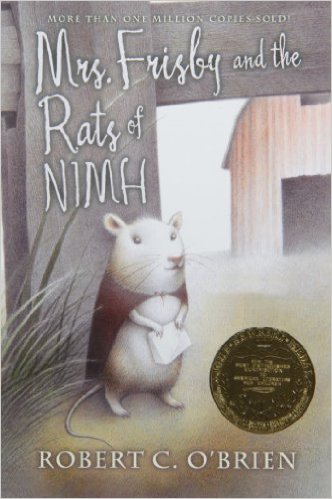 I remember my teacher reading this book aloud to us in grade two or three (I had the same teacher both years so it's hard to remember which year was which) and I want to re-read this one myself!
Mrs. Frisby, a widowed mouse with four small children, is faced with a terrible problem. She must move her family to their summer quarters immediately, or face almost certain death. But her youngest son, Timothy, lies ill with pneumonia and must not be moved. Fortunately, she encounters the rats of NIMH, an extraordinary breed of highly intelligent creatures, who come up with a brilliant solution to her dilemma. And Mrs. Frisby in turn renders them a great service.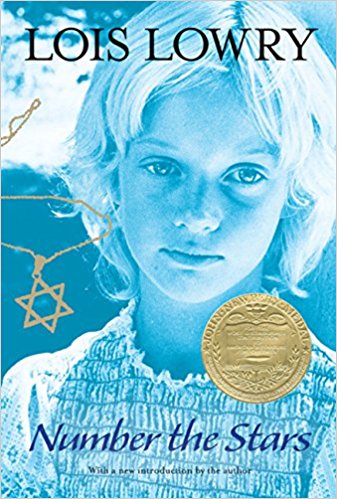 This book may be a little too mature for some grade two students but ever since we listened to Echo a few weeks ago (I highly recommend listening to that one on audio) we have been chatting a little bit about WWII and I think this book is a good introductory book on the topic.
As the German troops begin their campaign to "relocate" all the Jews of Denmark, Annemarie Johansen's family takes in Annemarie's best friend, Ellen Rosen, and conceals her as part of the family.
Through the eyes of ten-year-old Annemarie, we watch as the Danish Resistance smuggles almost the entire Jewish population of Denmark, nearly seven thousand people, across the sea to Sweden. The heroism of an entire nation reminds us that there was pride and human decency in the world even during a time of terror and war.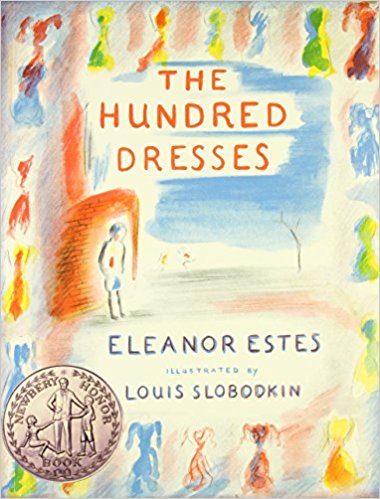 Eleanor Estes's The Hundred Dresses won a Newbery Honor in 1945 and has never been out of print since. At the heart of the story is Wanda Petronski, a Polish girl in a Connecticut school who is ridiculed by her classmates for wearing the same faded blue dress every day. Wanda claims she has one hundred dresses at home, but everyone knows she doesn't and bullies her mercilessly. The class feels terrible when Wanda is pulled out of the school, but by that time it's too late for apologies. Maddie, one of Wanda's classmates, ultimately decides that she is "never going to stand by and say nothing again."
The Borrowers—the Clock family: Homily, Pod, and their fourteen-year-old daughter, Arrietty, to be precise—are tiny people who live underneath the kitchen floor of an old English country manor. All their minuscule home furnishings, from postage stamp paintings to champagne cork chairs, are "borrowed" from the "human beans" who tromp around loudly above them. All is well until Pod is spotted upstairs by a human boy! Can the Clocks stay nested safely in their beloved hidden home, or will they be forced to flee?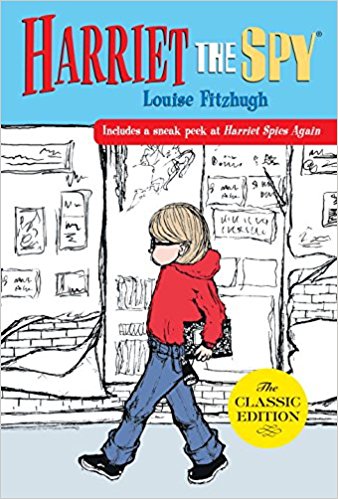 Harriet M. Welsch is a spy. In her notebook, she writes down everything she knows about everyone, even her classmates and her best friends. Then Harriet loses track of her notebook, and it ends up in the wrong hands. Before she can stop them, her friends have read the always truthful, sometimes awful things she's written about each of them. Will Harriet find a way to put her life and her friendships back together?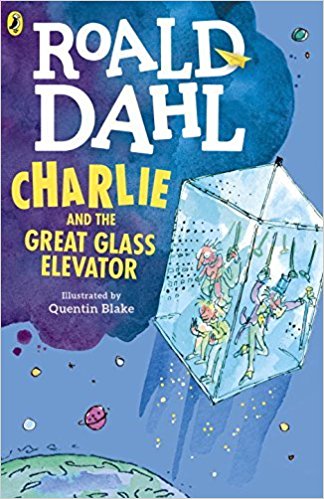 Last seen flying through the sky in a giant elevator in Charlie and the Chocolate Factory, Charlie Bucket's back for another adventure. When the giant elevator picks up speed, Charlie, Willy Wonka, and the gang are sent hurtling through space and time. Visiting the world'' first space hotel, battling the dreaded Vermicious Knids, and saving the world are only a few stops along this remarkable, intergalactic joyride.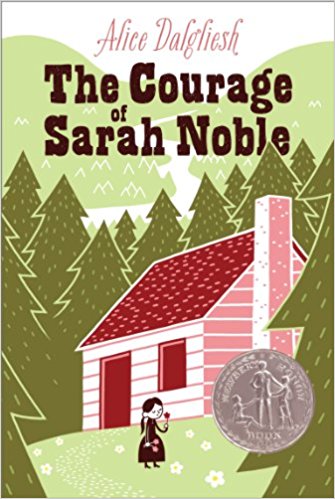 In 1707, young Sarah Noble and her father traveled through the wilderness to build a new home for their family. "Keep up your courage, Sarah Noble," her mother had said, but Sarah found that it was not always easy to feel brave inside. The dark woods were full of animals and Indians, too, and Sarah was only eight!
The true story of Sarah's journey is inspiring. And as she cares for her father and befriends her Indian neighbors, she learns that to be afraid and to be brave is the greatest courage of all.
Love book lists? Check out more here. Here's another list of grade two chapter books. And check out Eight Read Alouds and Audiobooks for Grade Two.
Do you have any books you would add to this list?
Let me know in the comments!