Grand Palladium, Puerto Vallarta Review
Ever since we got back from Mexico three weeks ago the temperatures here at home have pretty much been steady at -30/-40, can someone please send me back to the sunshine?!
Last week I shared a few photos from our trip in my post about all-inclusive trips with kids but after getting a number of questions on our specific resort I thought I would share a full review.
We booked our trip though a travel agent, which is actually our first time doing so. I had heard good things about local travel agent, Ashley Doell, so we chose to go through her. It doesn't cost any more to go through a travel agent, sometimes they can find better deals and suggest specific resorts and it can be very helpful if for some reason you need to change your departure date for whatever reason.
Ashley was able to recommend Grand Palladium Vallarta to us after I mentioned that Jared has celiac since they have a very good allergy program there (more on that in a bit), had we not booked through her we wouldn't have even known about this specific resort.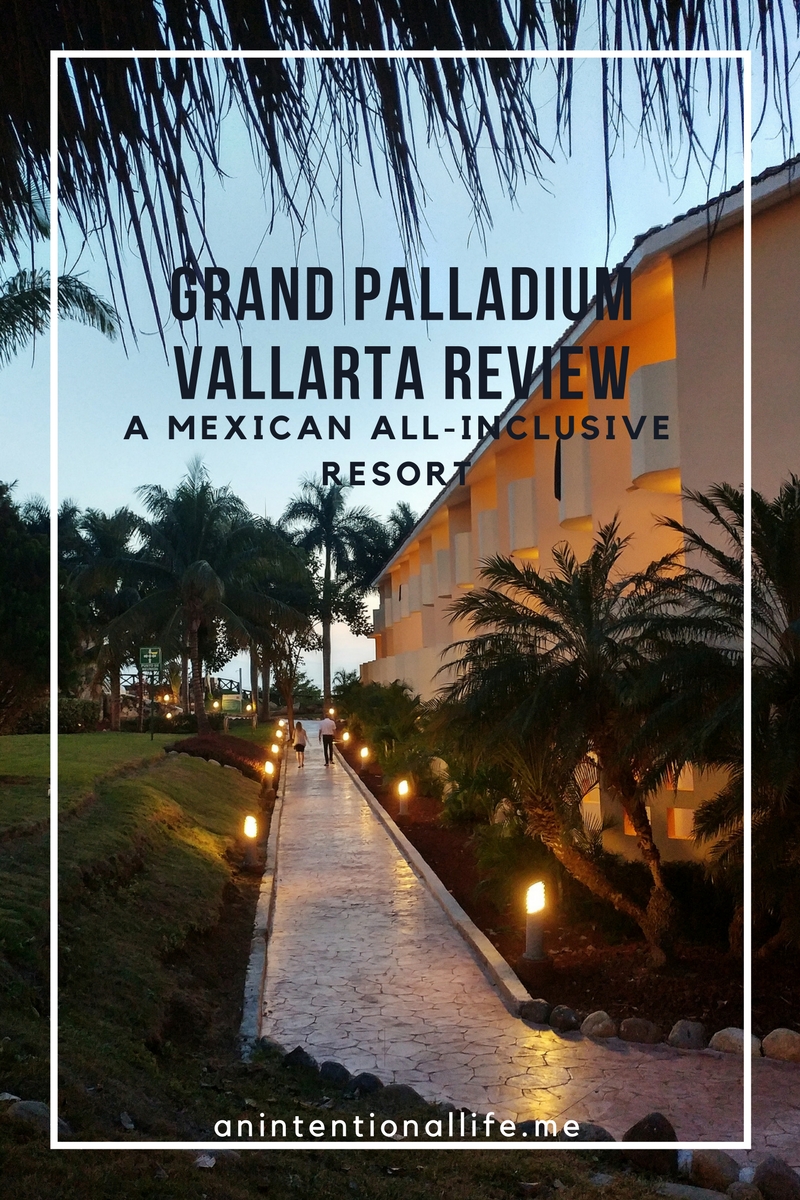 FLIGHTS
Even though we booked through Ashley the trip was actually through Air Canada Vacations. While we've flown with Air Canada many times we'd never gone through Air Canada Vacations.
Our flights were good on the way there and just our flight from Calgary back to Saskatoon was delayed on the way home thanks to some snowfall warnings.
One of the flight attendants on the way there won some brownie points from Raeca when he used her help in the safety demonstration and rewarded her with a chocolate bar.
And one of the flight attendants on the way back won some brownie points with me when she gave me a stack of barf bags to help deal with Raeca's stomach bug.
For the record, the stomach bug was definitely a virus and not related to the food at the resort, I got the bug first and Rae and I were sick at the end of the trip and then Jared got sick once we got home and Ephraim came next. Just in case you were wondering. 😉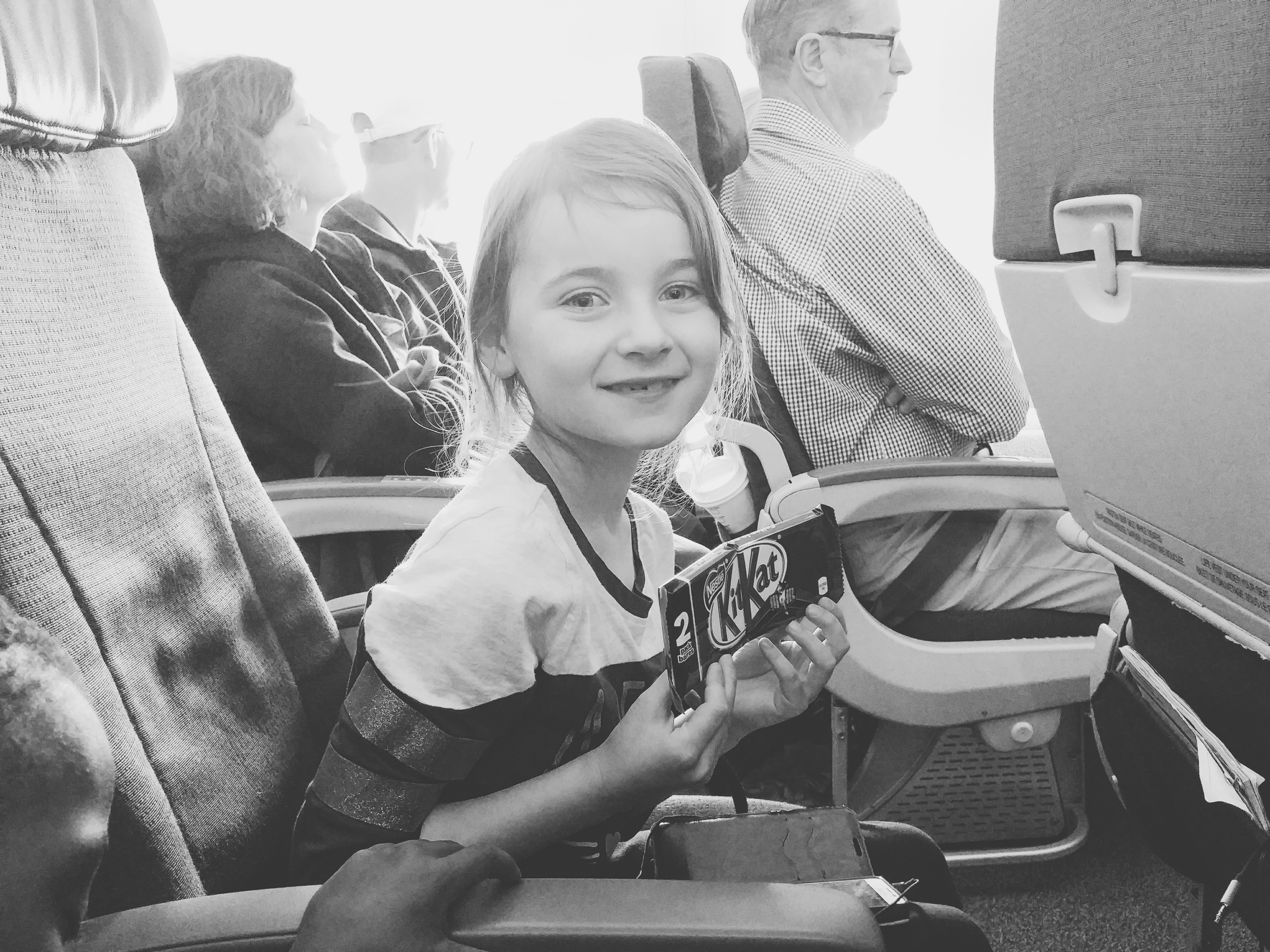 RESORT
The resort itself was really gorgeous and bigger than I was expecting. We did a lot of walking from our room to the pool and restaurants throughout the day (I think we were consistently hitting around 12,000 steps/day) but I personally found that to be a good thing, it helped balance out all the eating and sitting at the beach we did!
My only other all-inclusive experience was our honeymoon in Cancun eleven years ago. Our resort then was on the beach in an endless row of other resorts. The Grand Palladium is much more secluded, that has a lot to do with the fact that it's in a jungle and because there are some cliffs by the beach; such a nice location!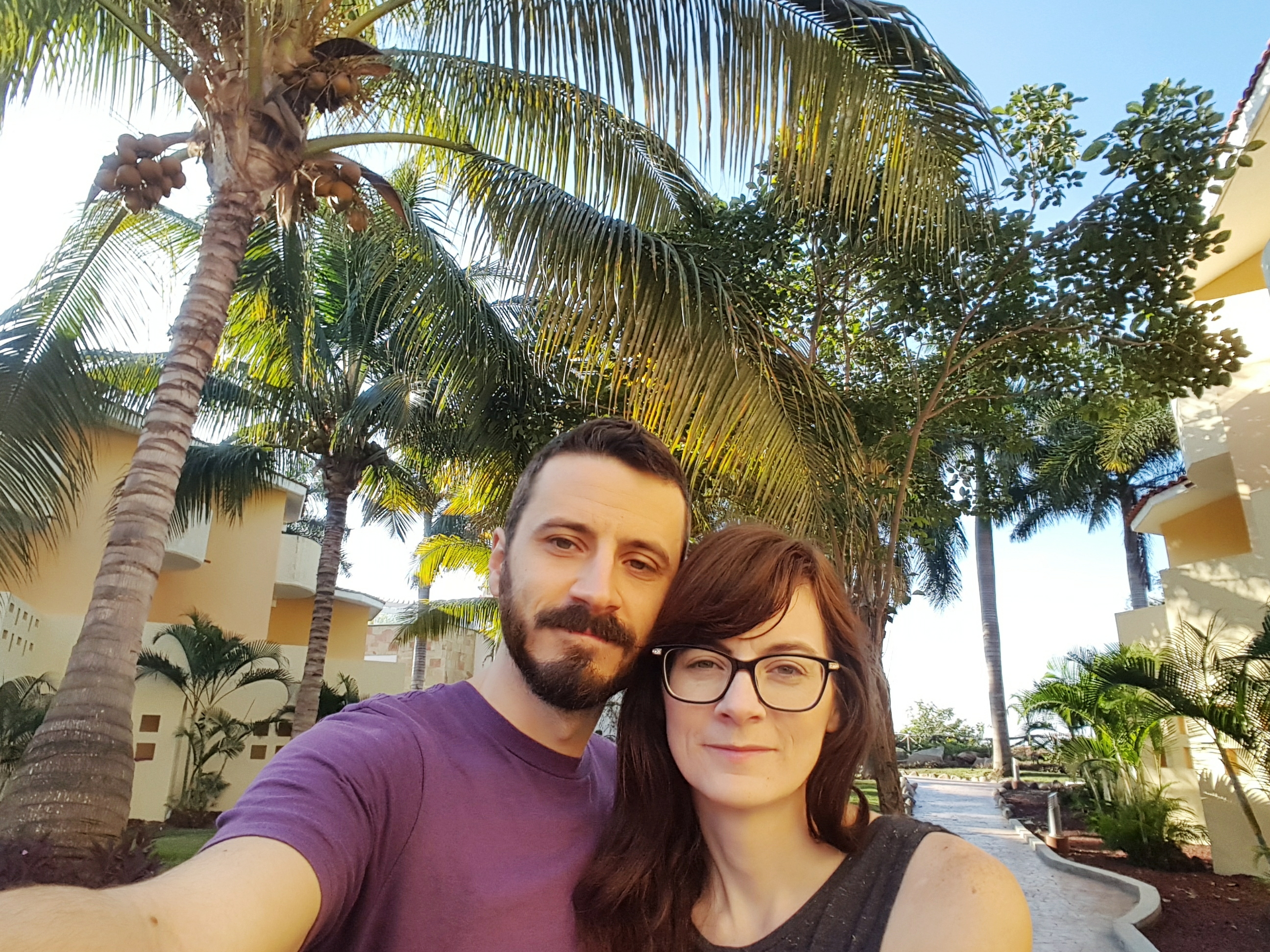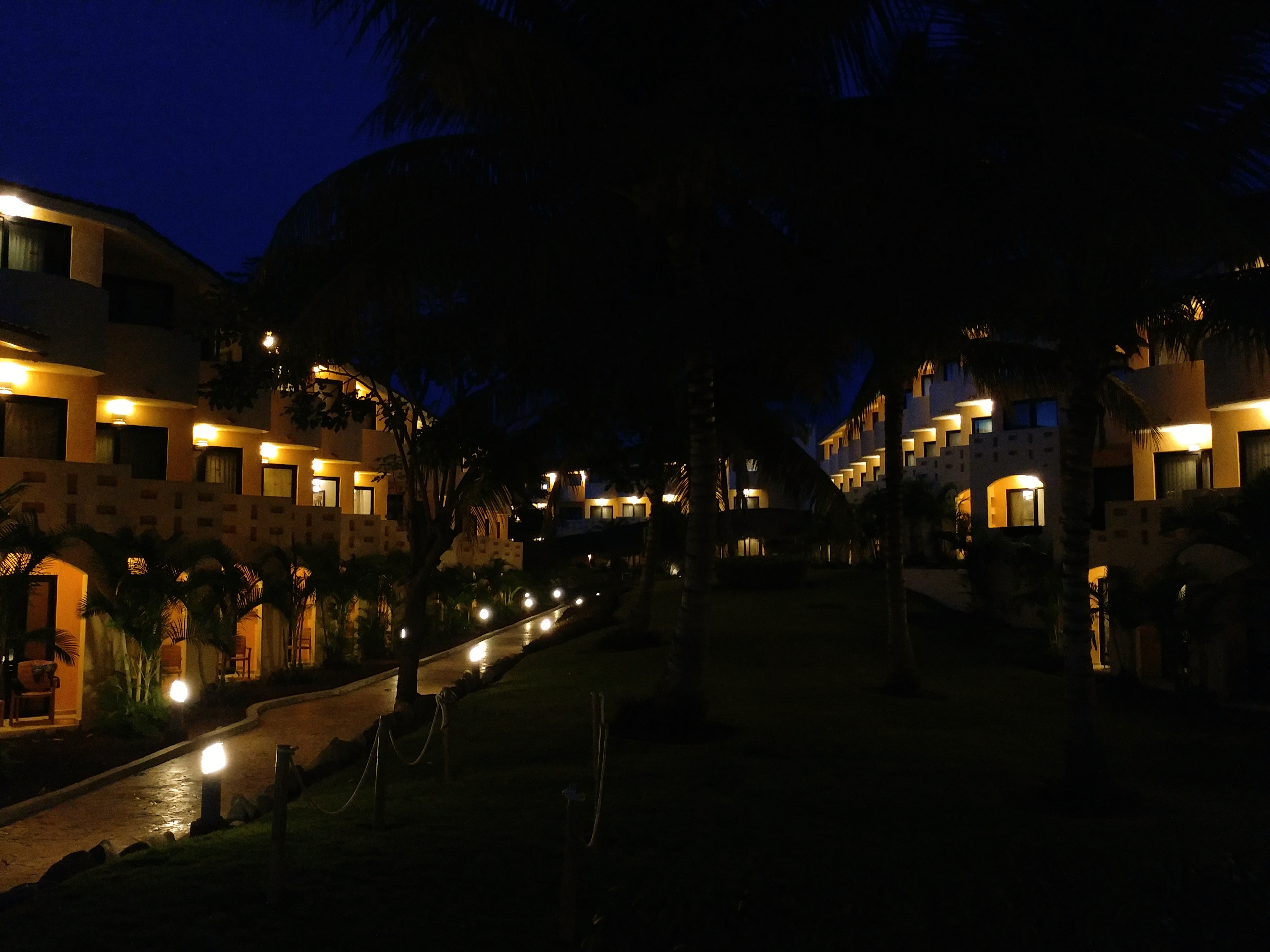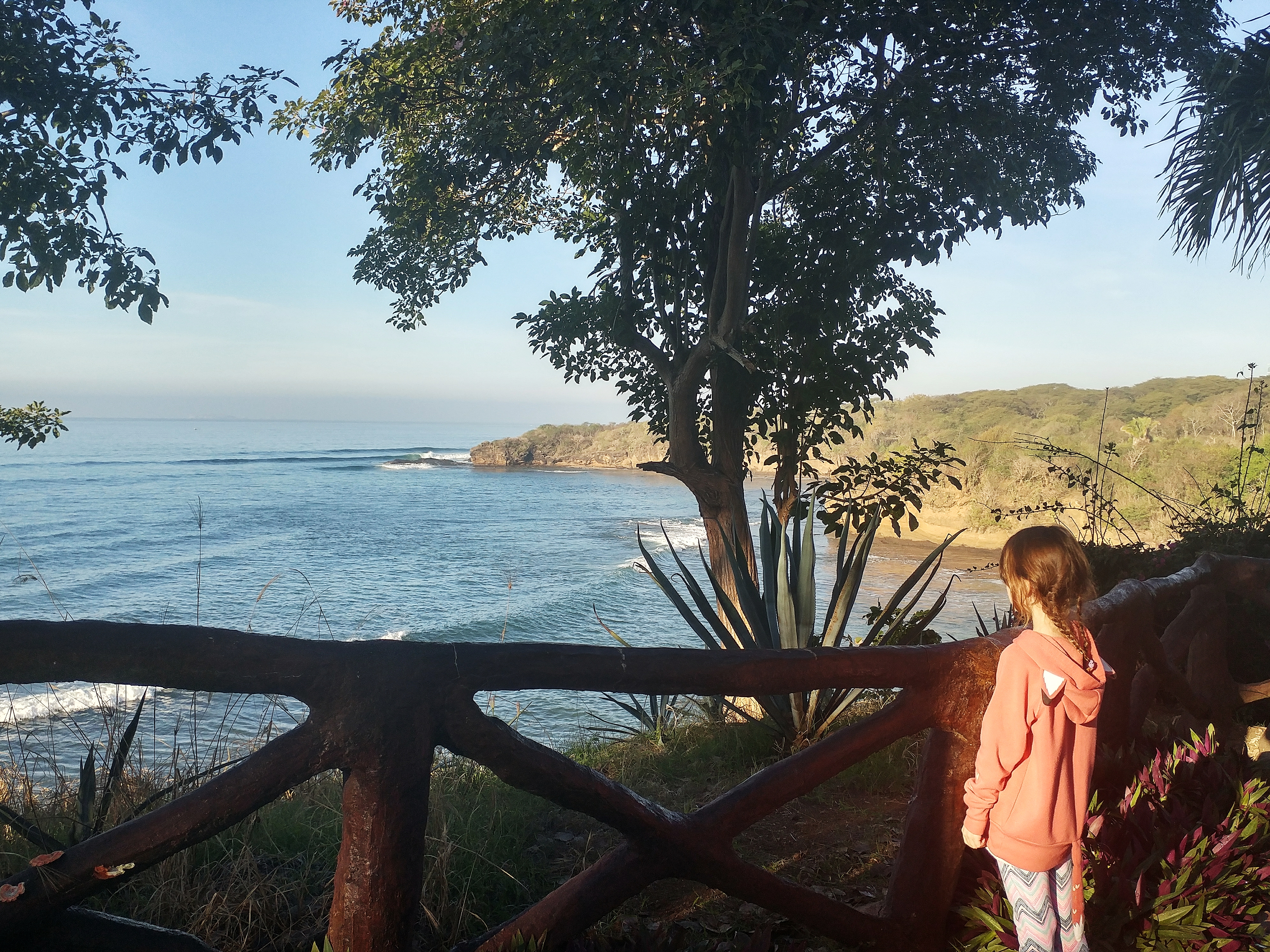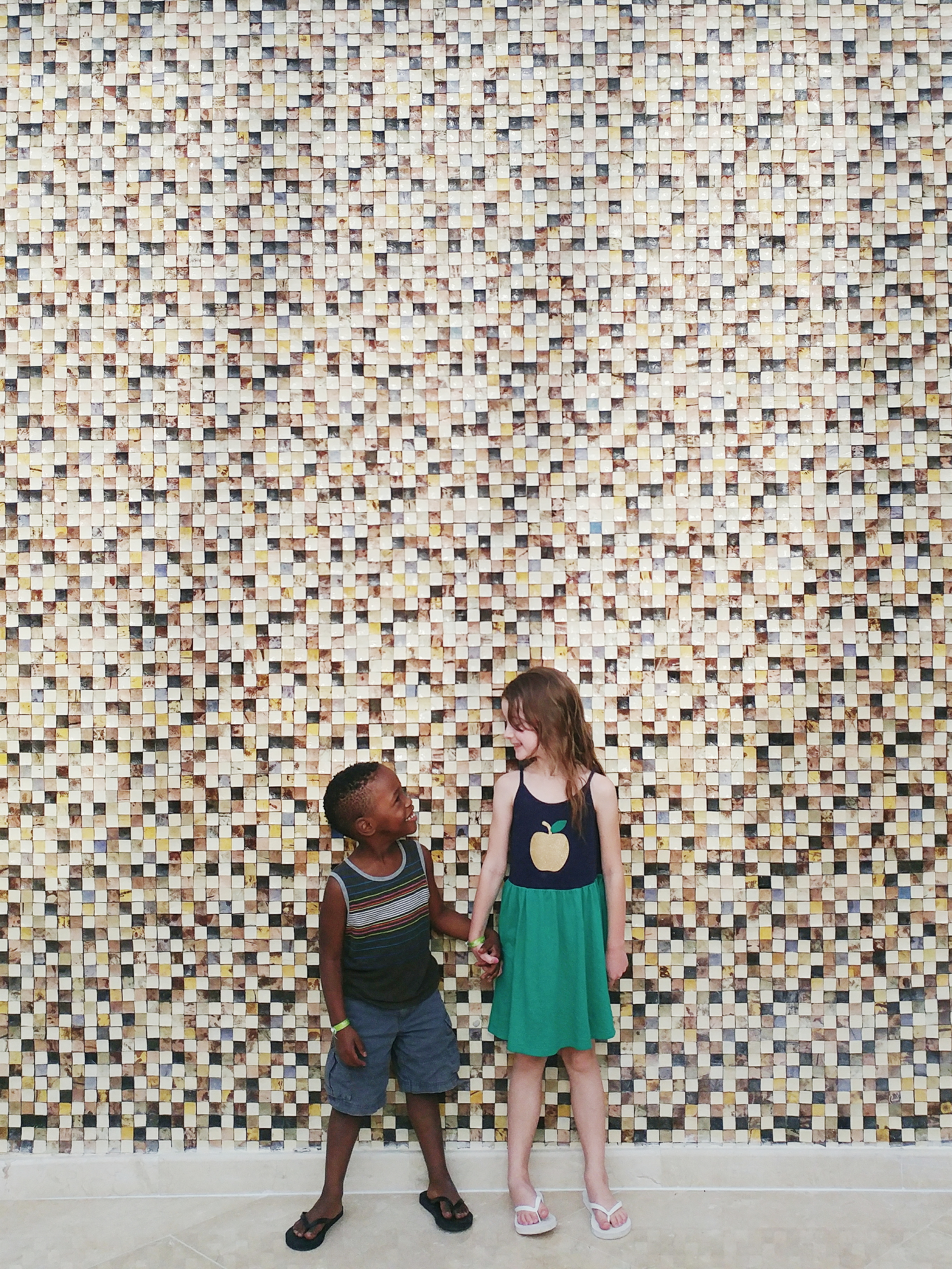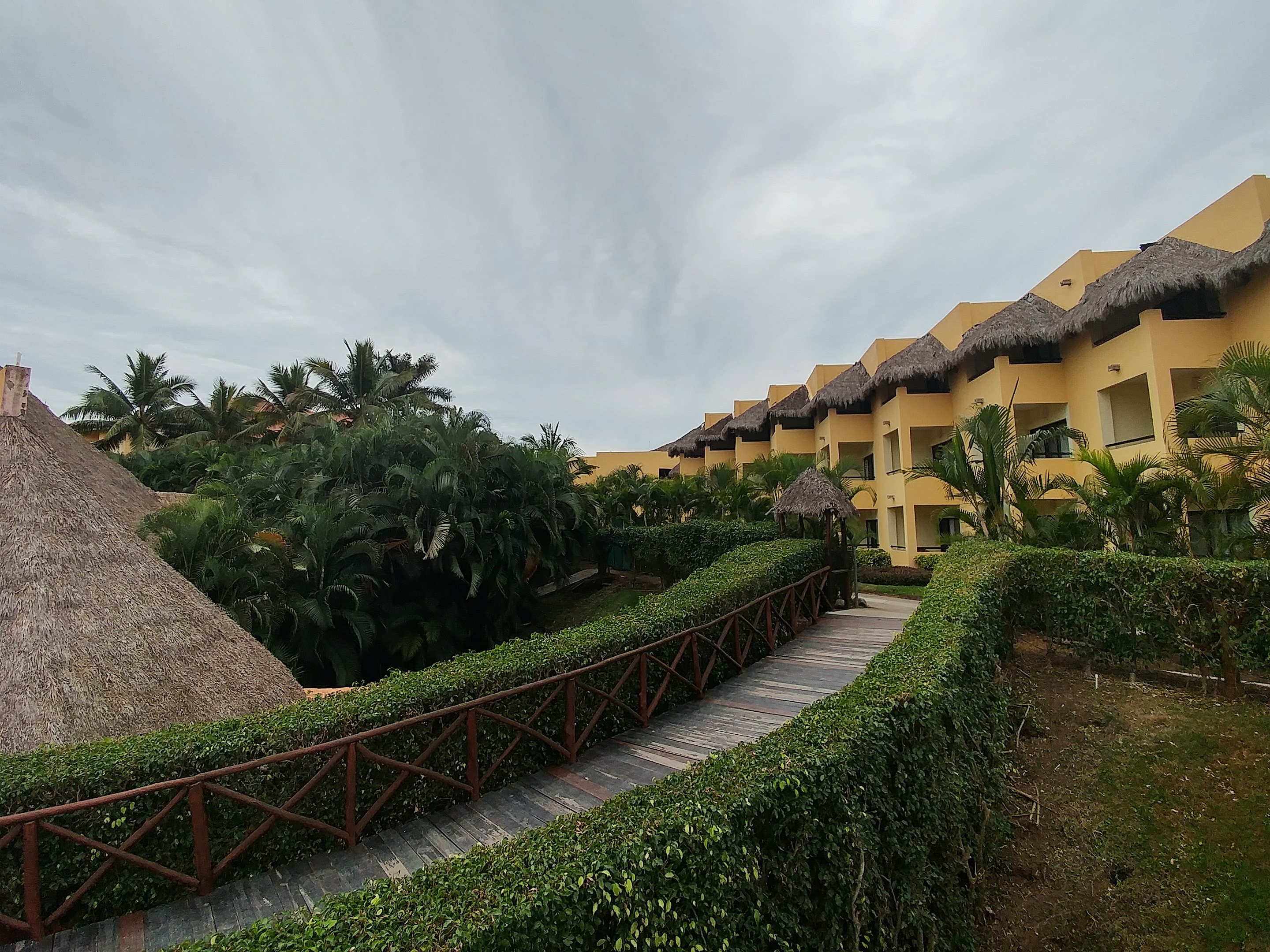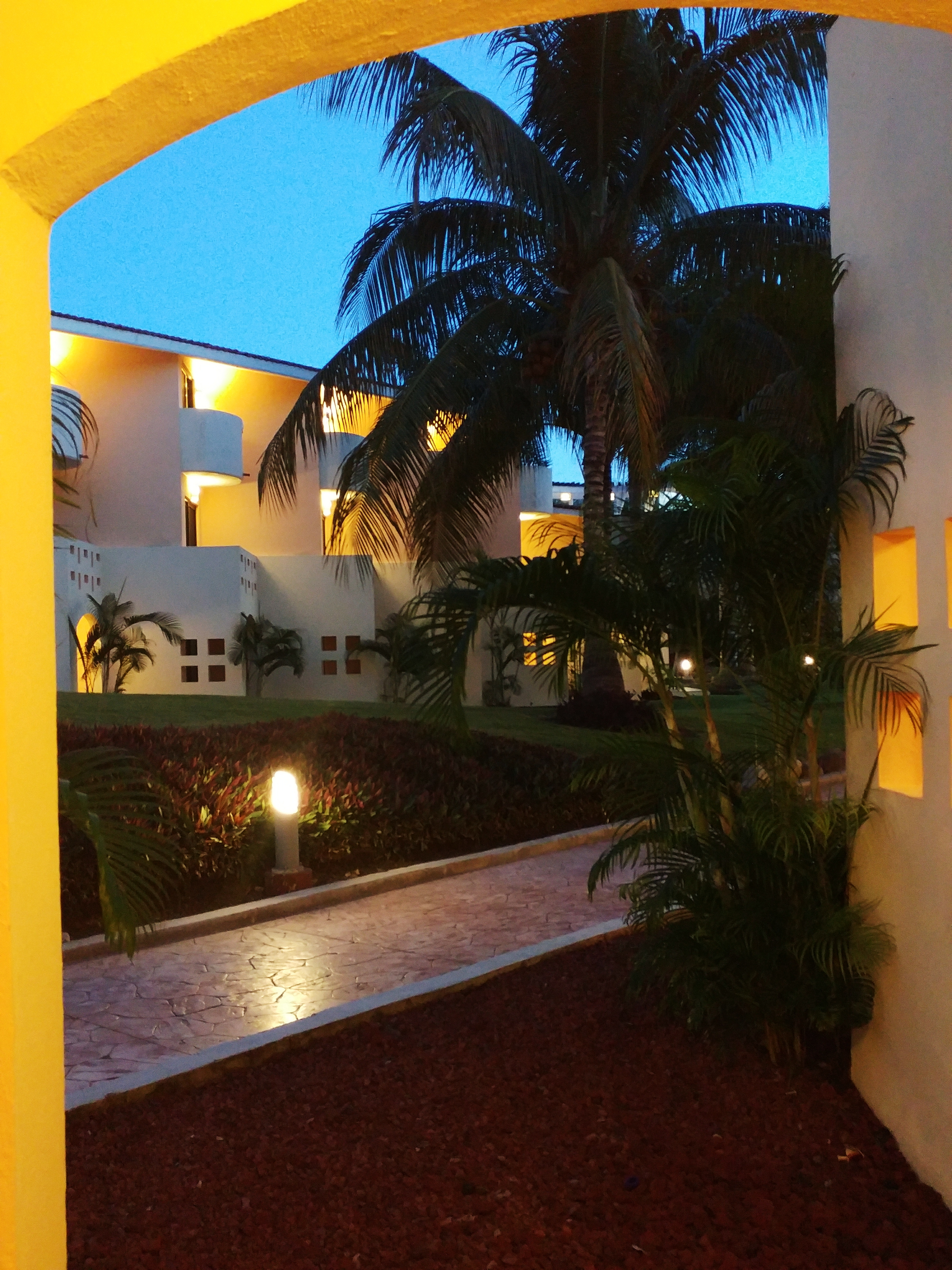 The rooms were fairly standard (we didn't upgrade), and each room had a little balcony/deck area. The above photo is the view from our deck space.
The rooms are stocked with shampoo, conditioner, soap and lotion (not that you need lotion in that humidity!). Since it's an eco friendly resort they try to change bedding and towels every few days unless you request otherwise. They even have water saving toilets.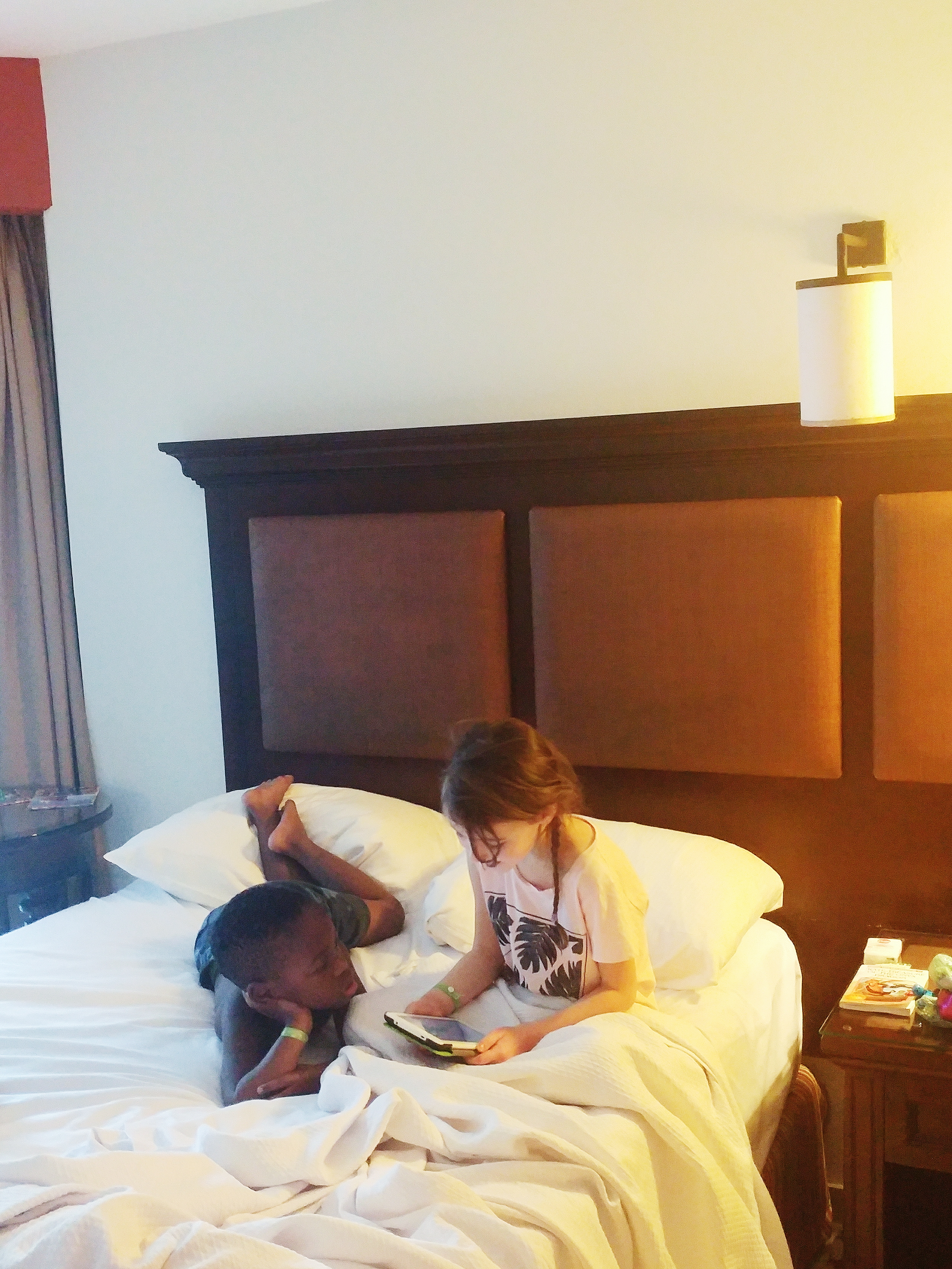 In the middle of the resort is a little zoo with spider monkeys, white-tailed deer, turkeys, turtles, etc. And an ostrich who really likes to be the center of attention . . .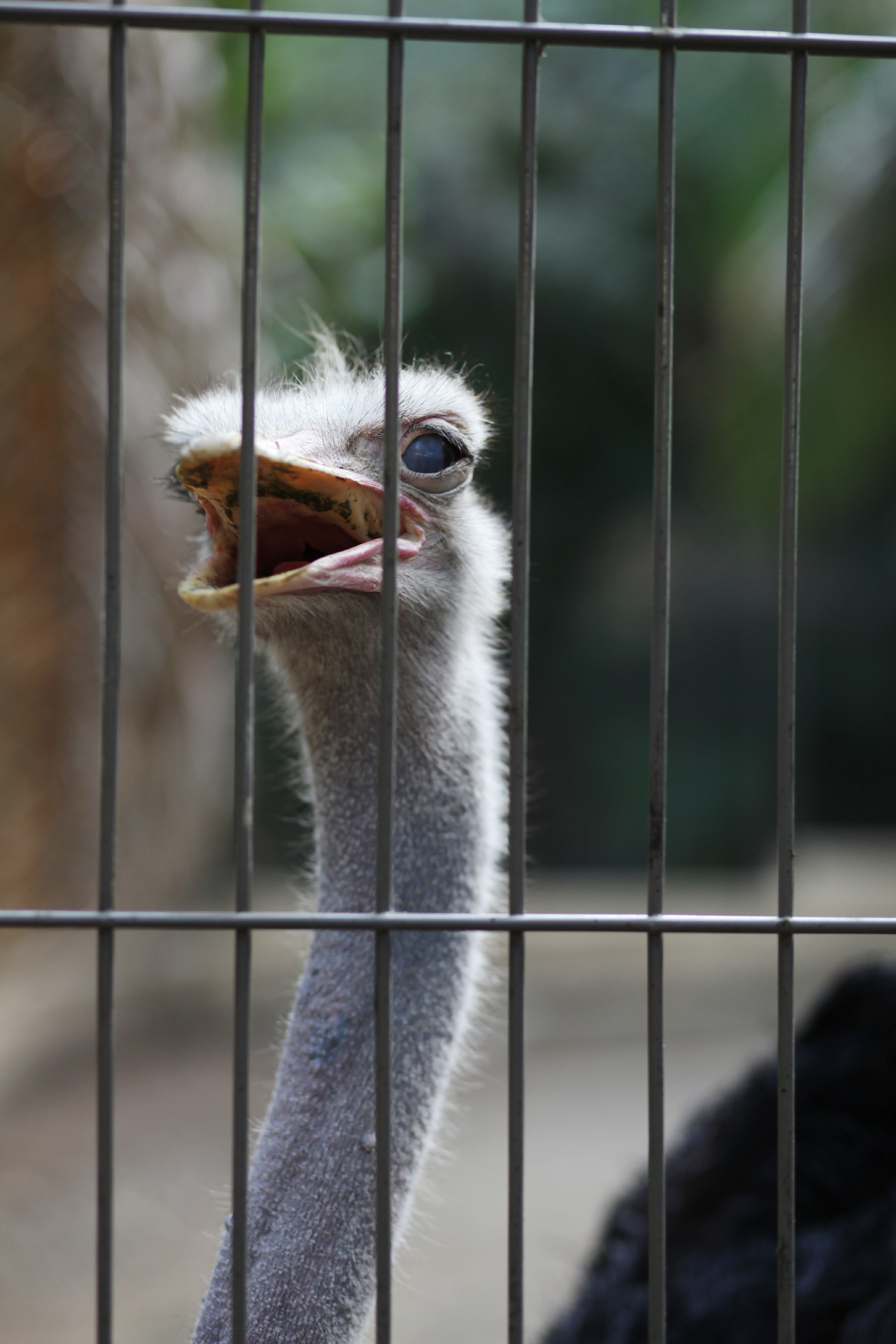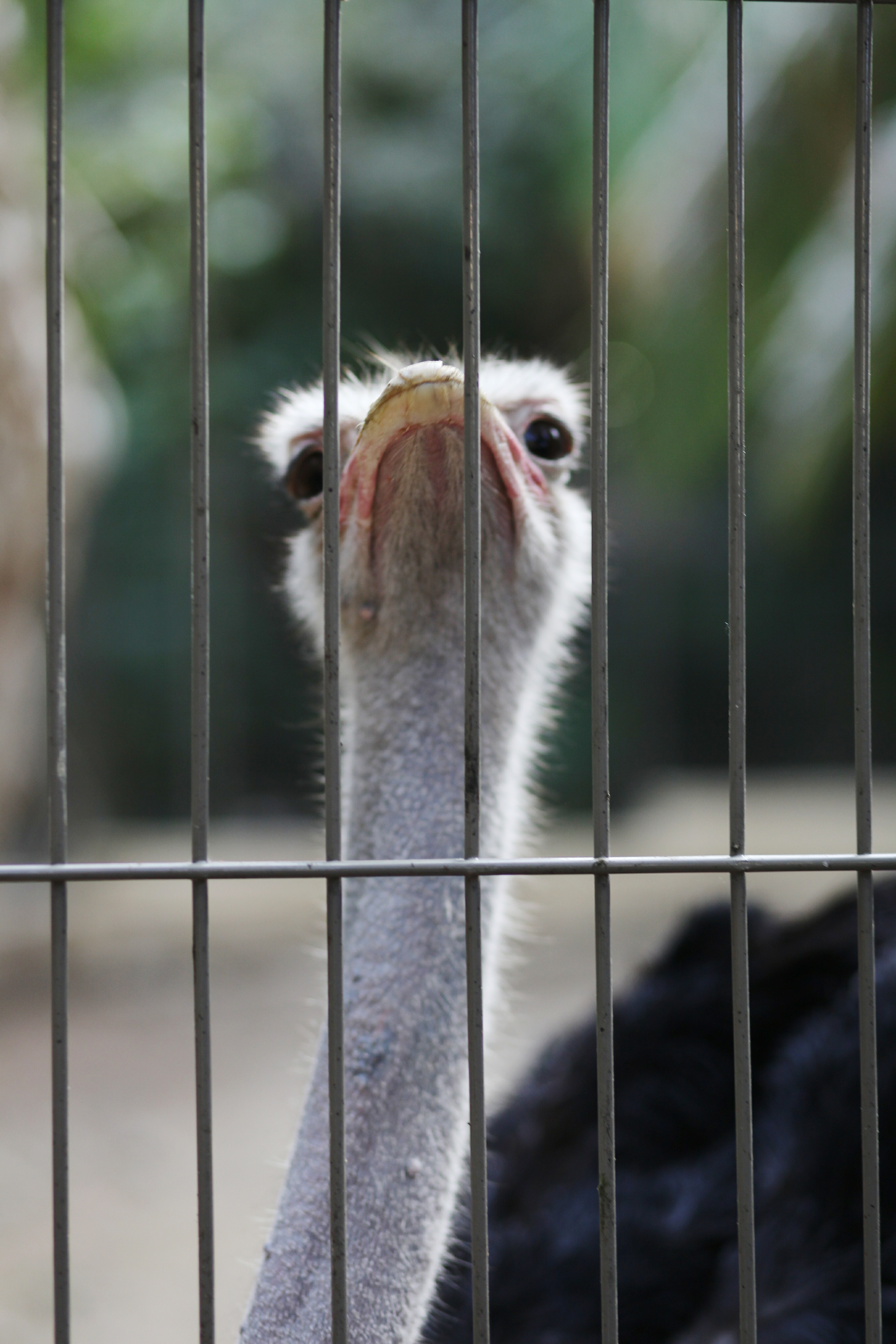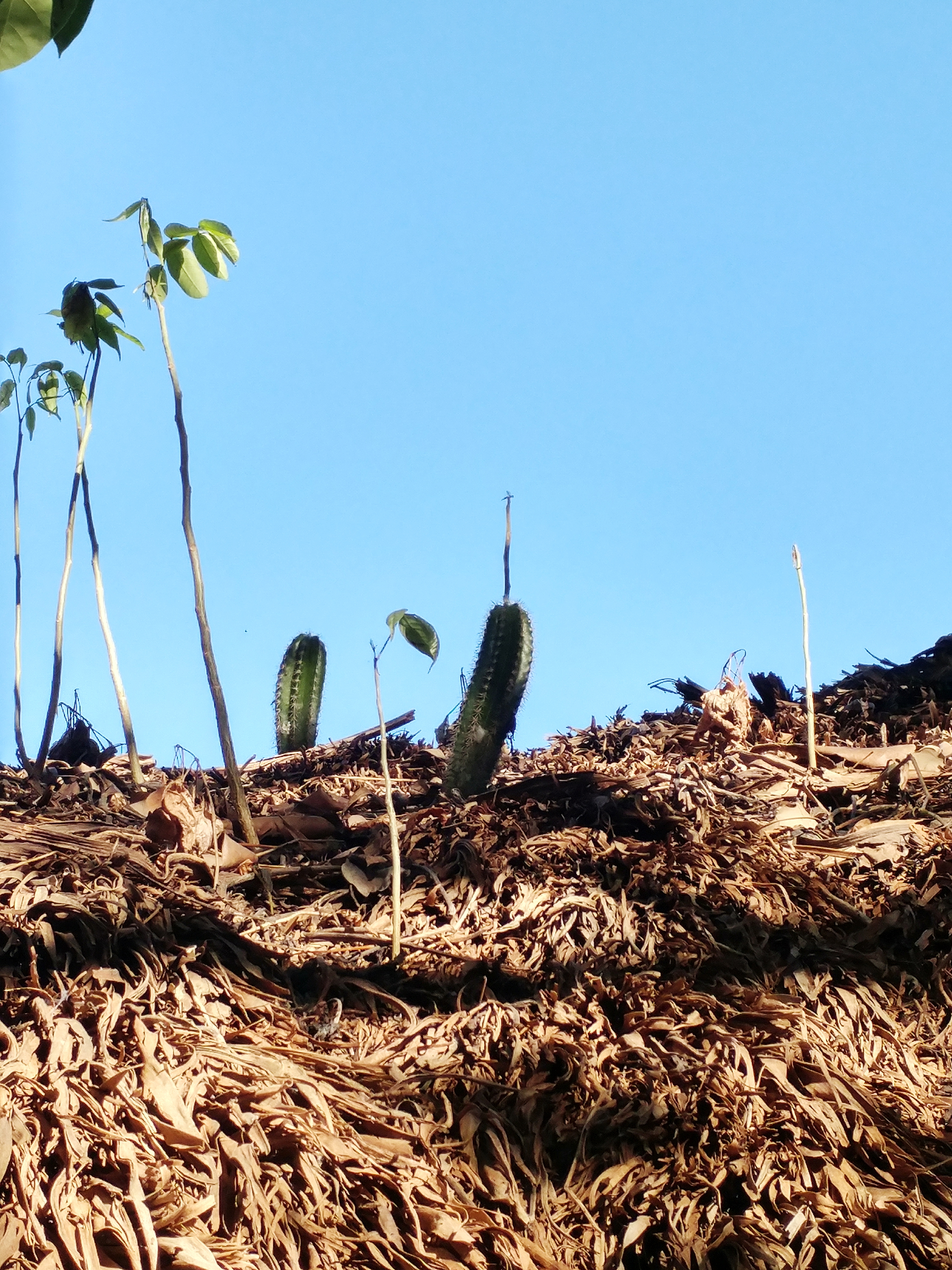 Little cacti growing on the roof. 🙂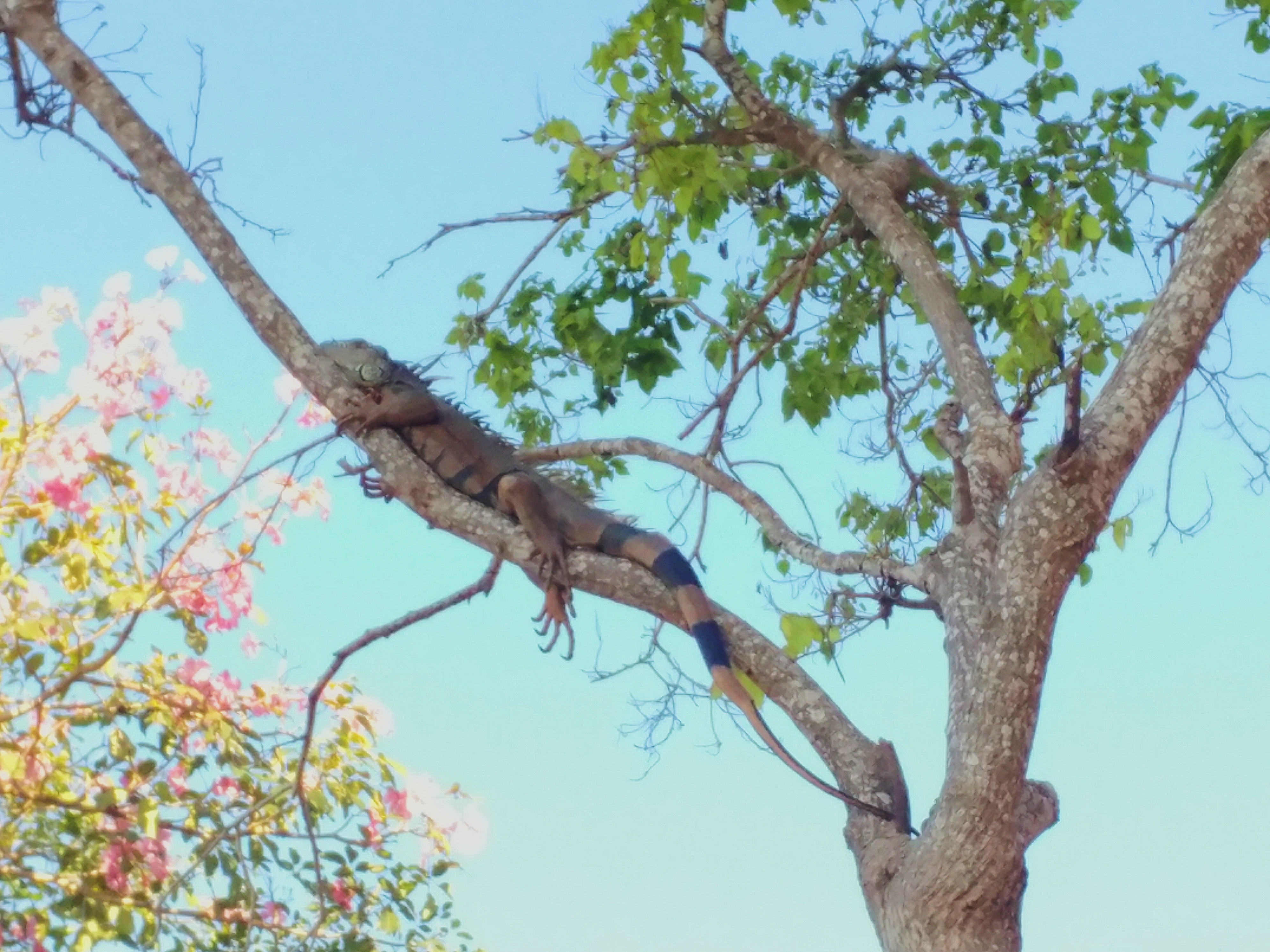 We often found this guy up here in the morning, waiting for the sun to get to him.
POOLS
There were three pools, a kids pool that I think was 1.5 feet at the deepest and then two pools that were 4-ish feet deep, one was smaller, mostly used by kids and then the other one was bigger and had the swim-up bar.
Ephraim loved the kids pool and was constantly belly flopping and going down the slides. Even though there were lots of other kids at the resort this pool was always nearly empty. Because Raeca's goal for the trip was to learn to swim she spent most of her pool time in the deeper small pool. I didn't get any photos of that one because there were always a number of other kids in there at the same time.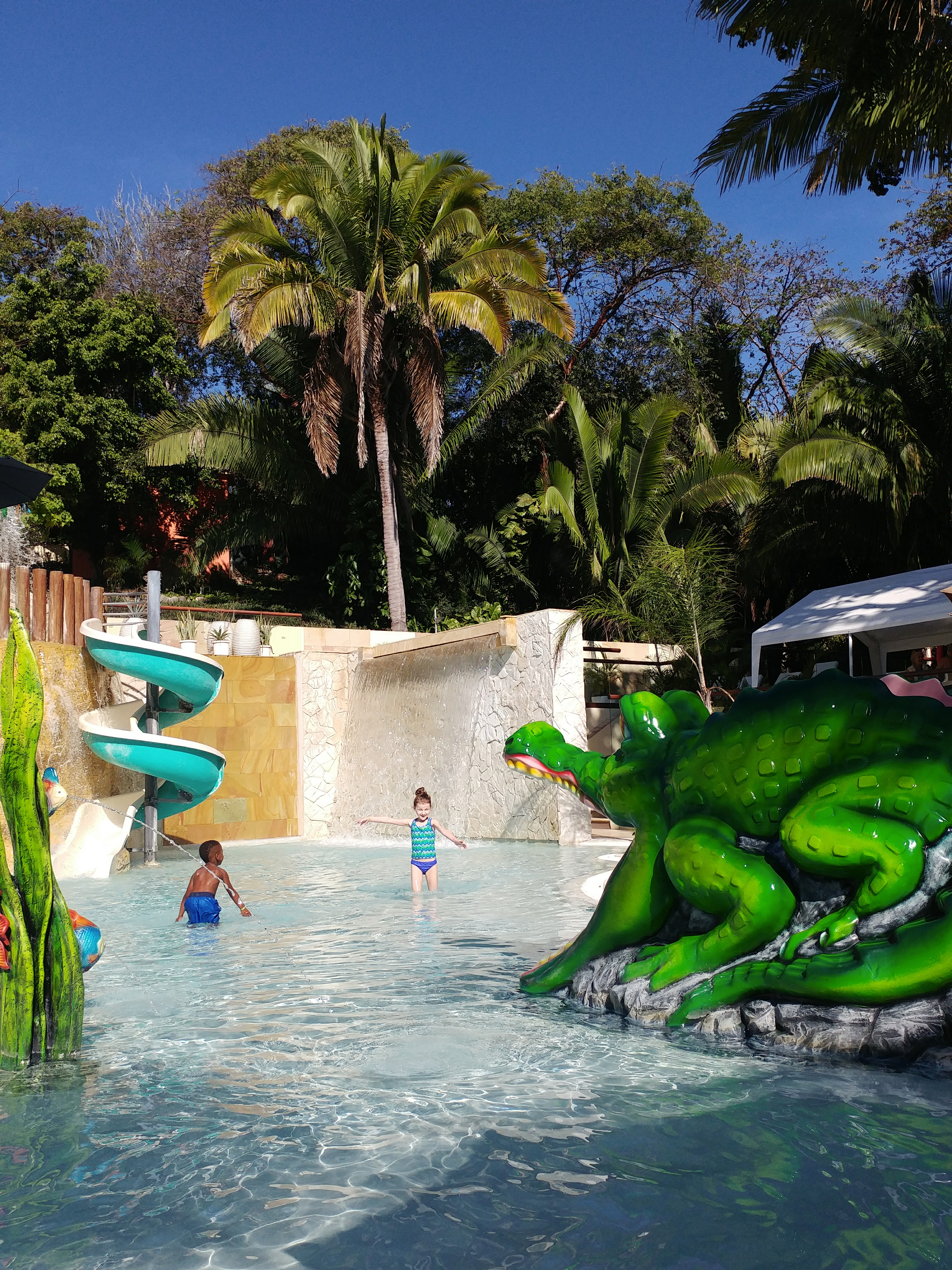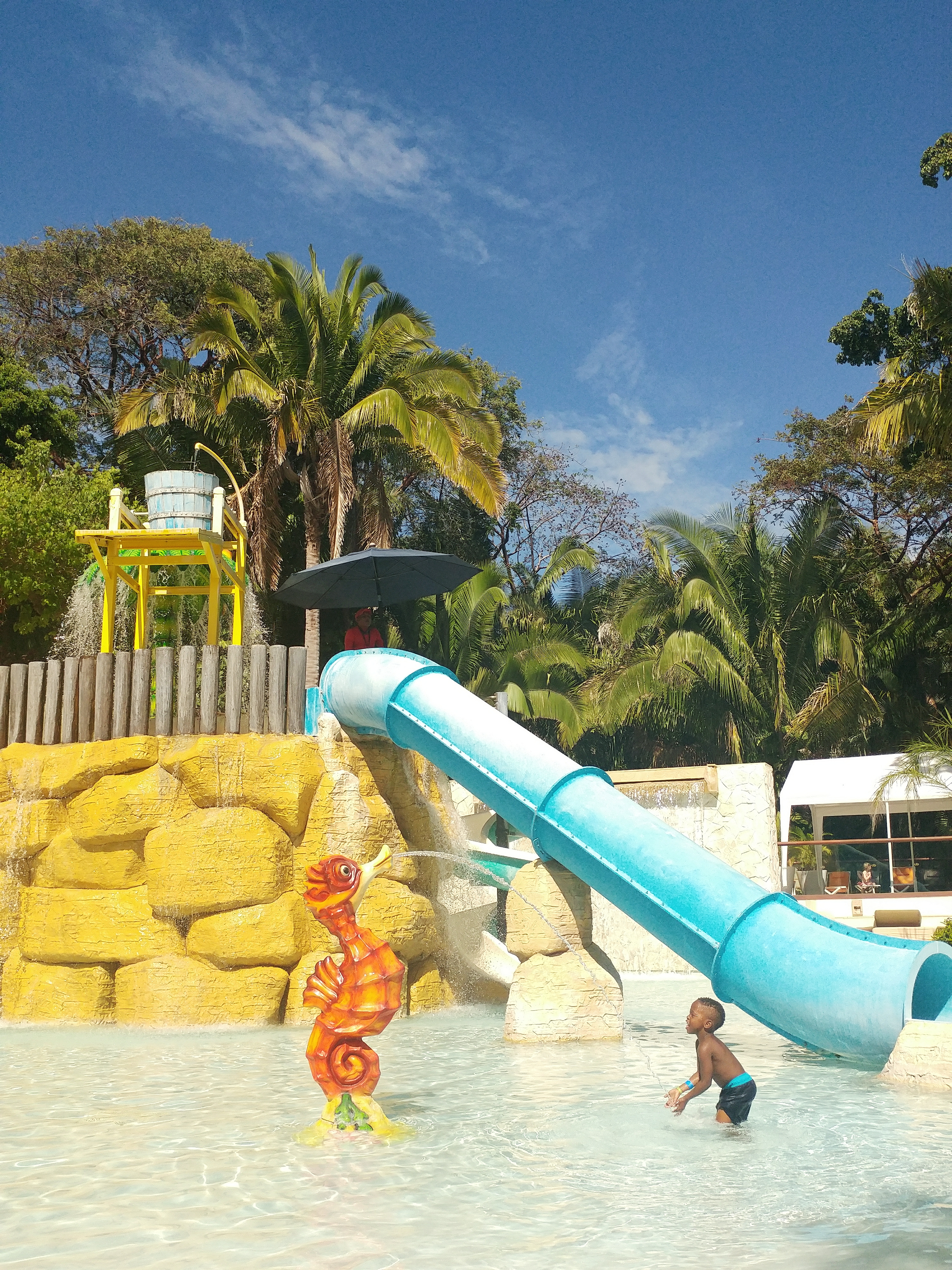 BEACH
The beach was very nice, it looked gorgeous because of the cliffs and rocks but there was also some flat, typical beach areas. Plus they had a walled off pool area on the beach, which the kids loved because they were swimming in the ocean but the rock walls slowed down the waves so we didn't have to worry about them getting swept out to sea. This was my favorite place to read on the beach. Plus there were also less people there and less kids so it was a quieter area.
Another highlight of the beach was being able to see whales breaching in the bay. We saw them two or three mornings and had we known what we were looking for sooner I am sure we would have seen them more days! They were too far for me to get a photo or anything but it was really neat to see from afar. There were some people from the resort that went on half day or full day excursions to get up closer but often they weren't even allowed to take their cameras so we didn't go on any of those day trips.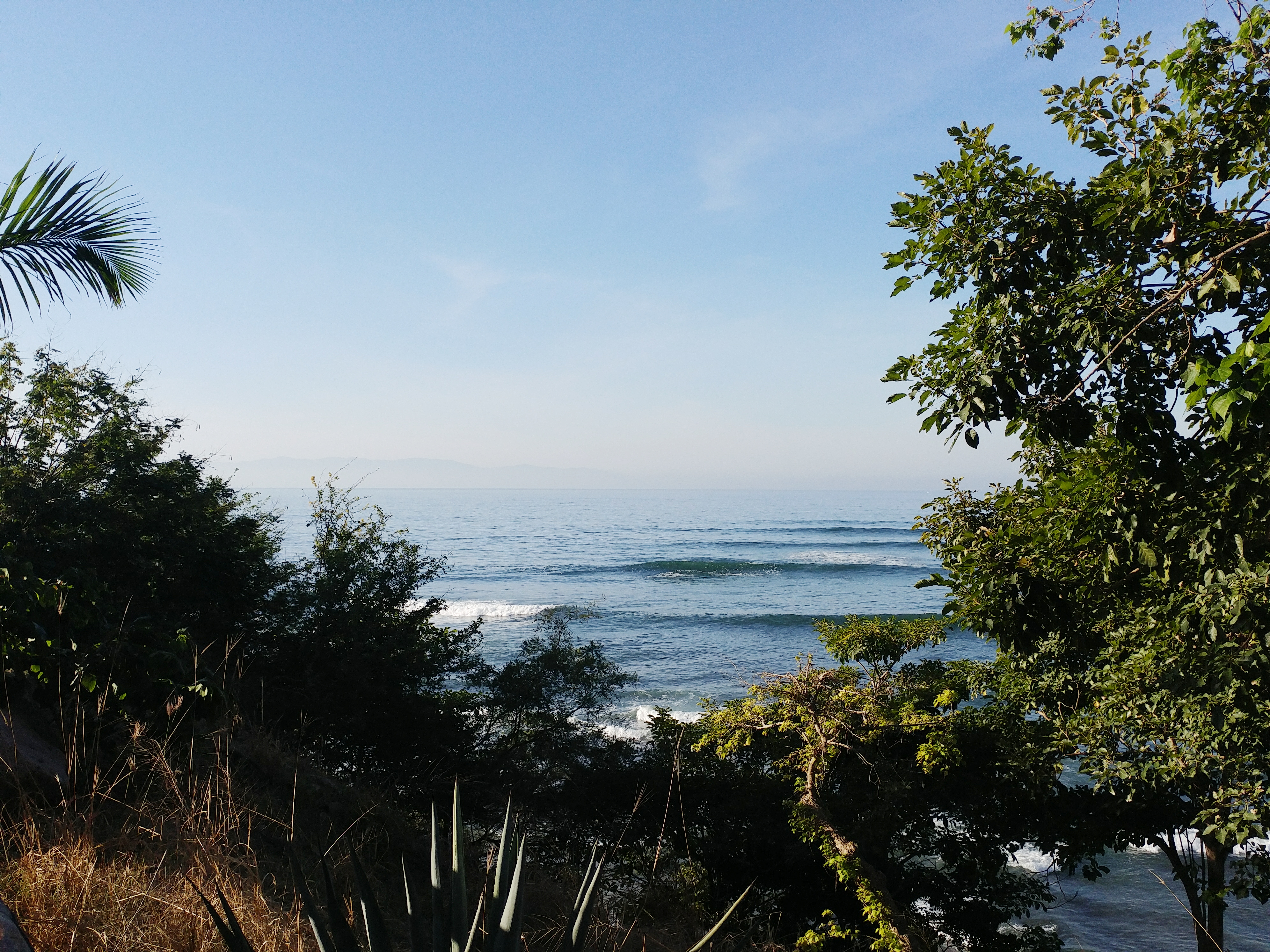 The view was just gorgeous!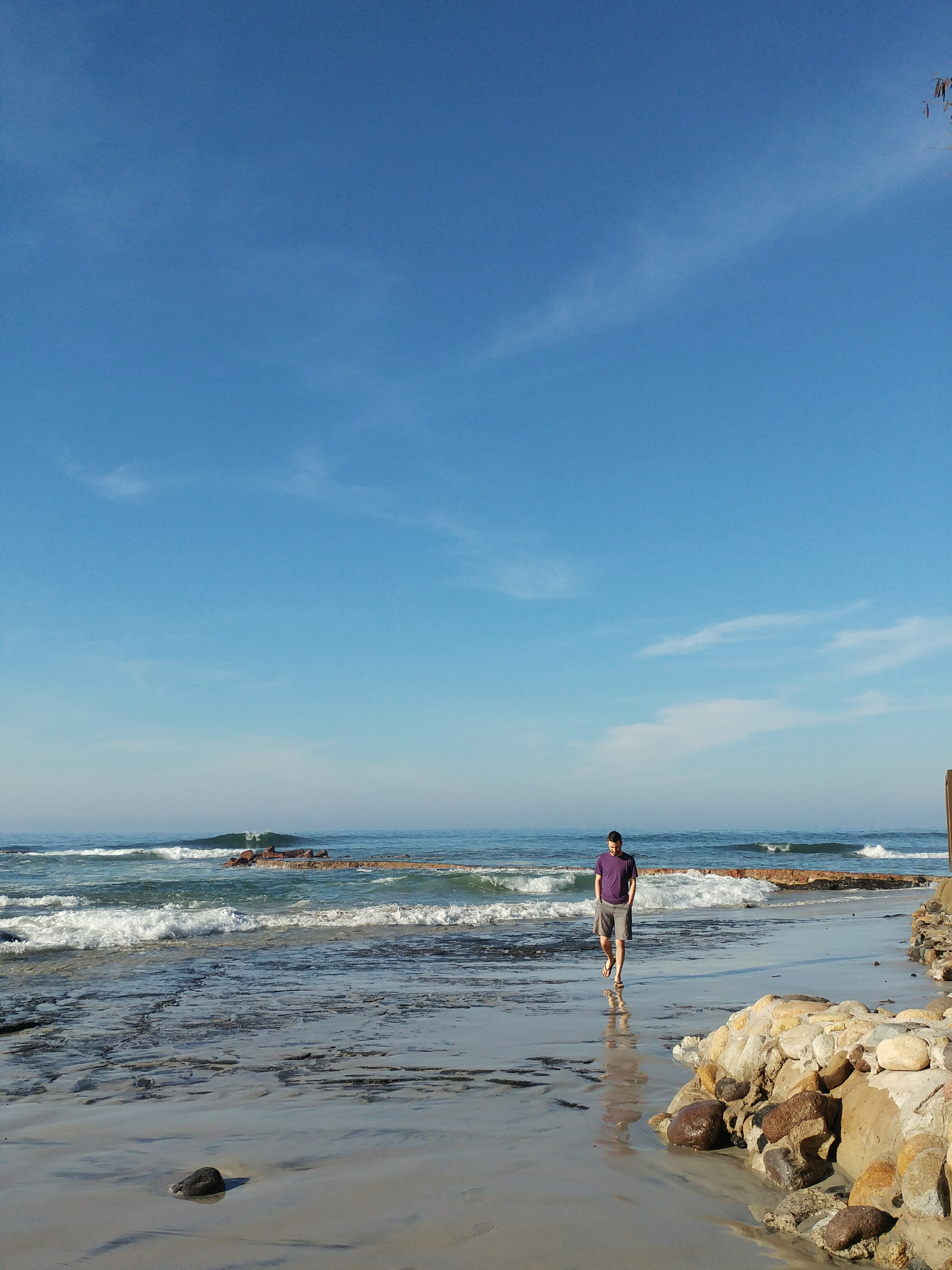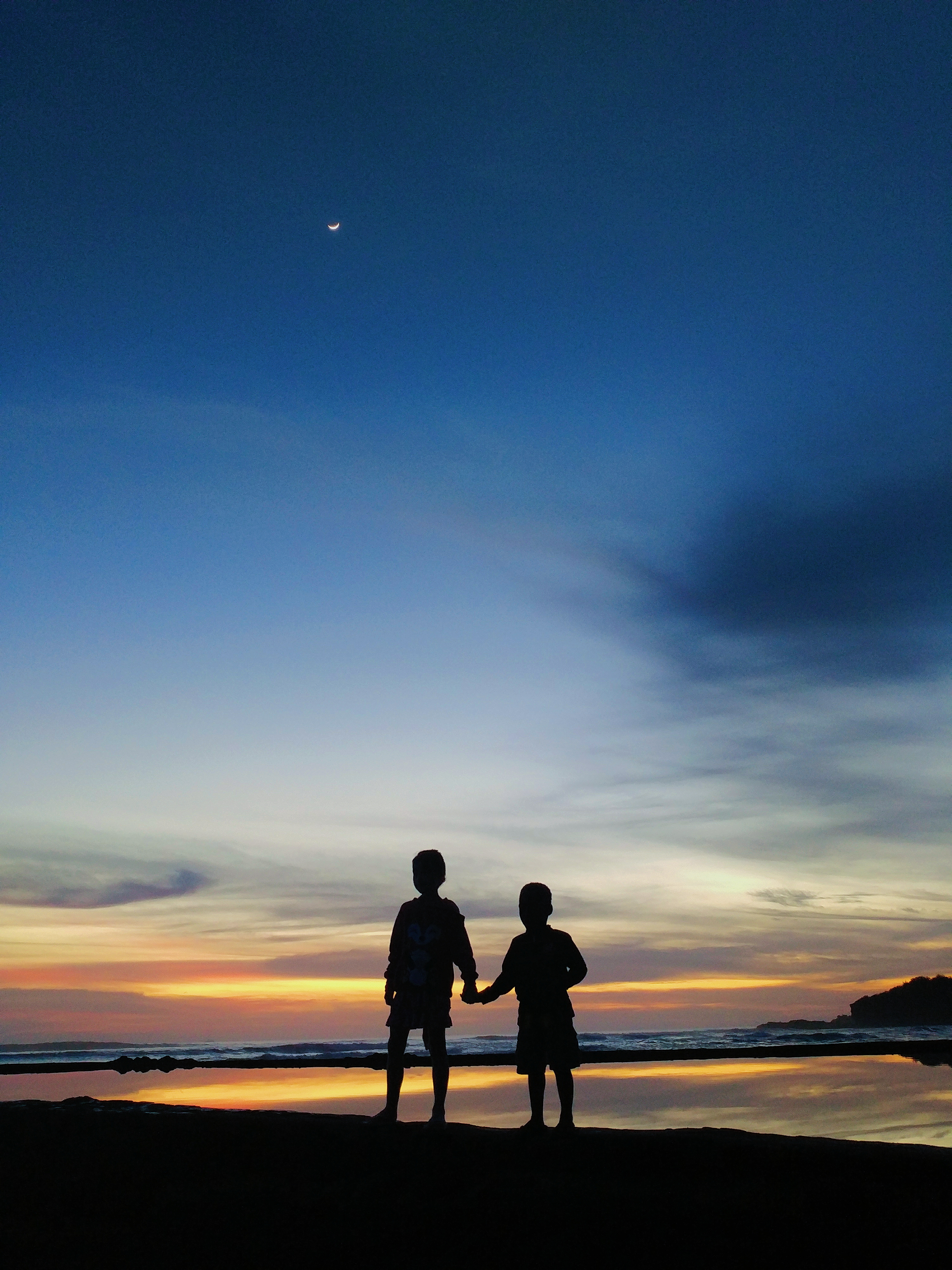 Standing on the wall by the "enclosed" pool.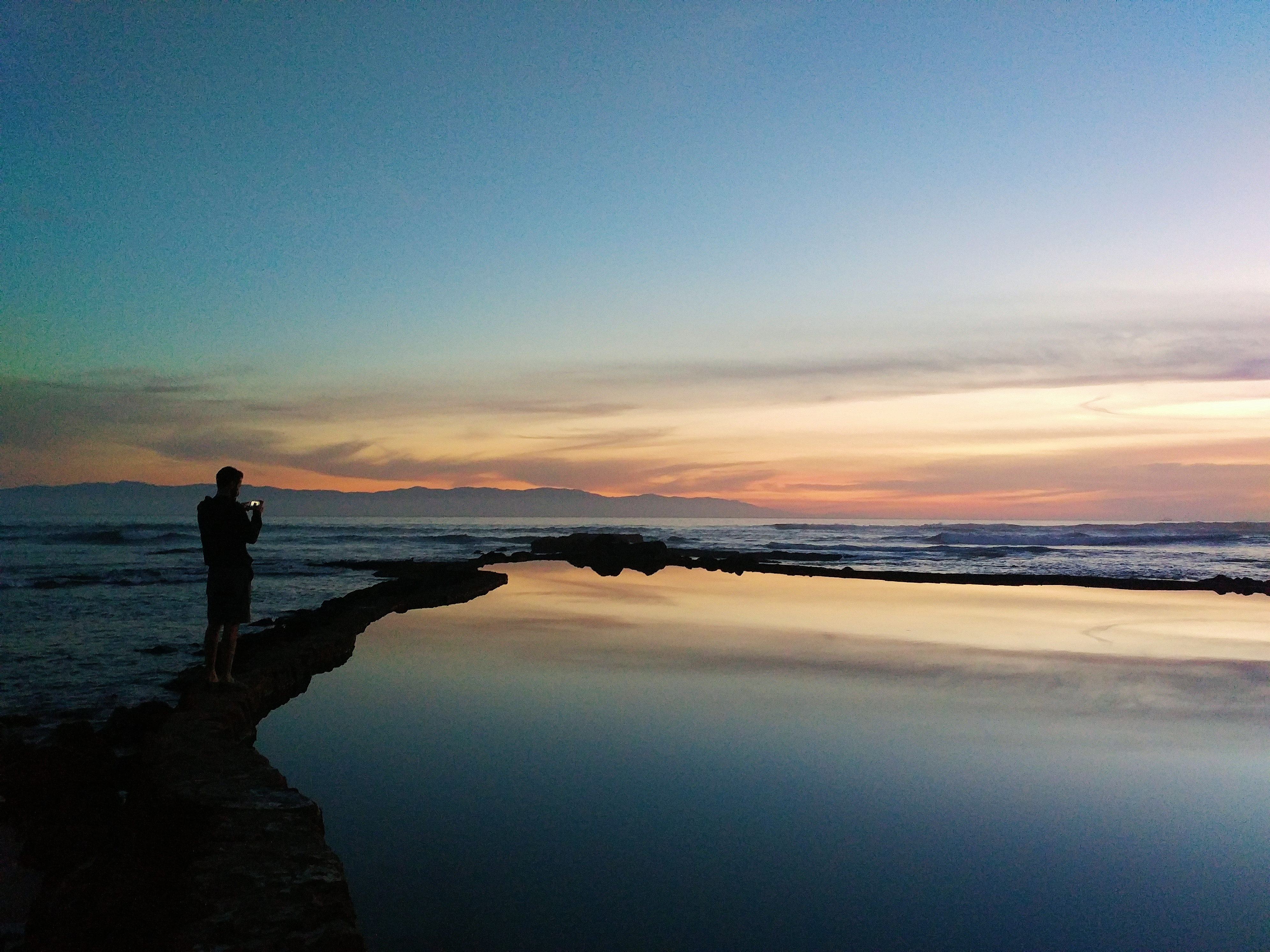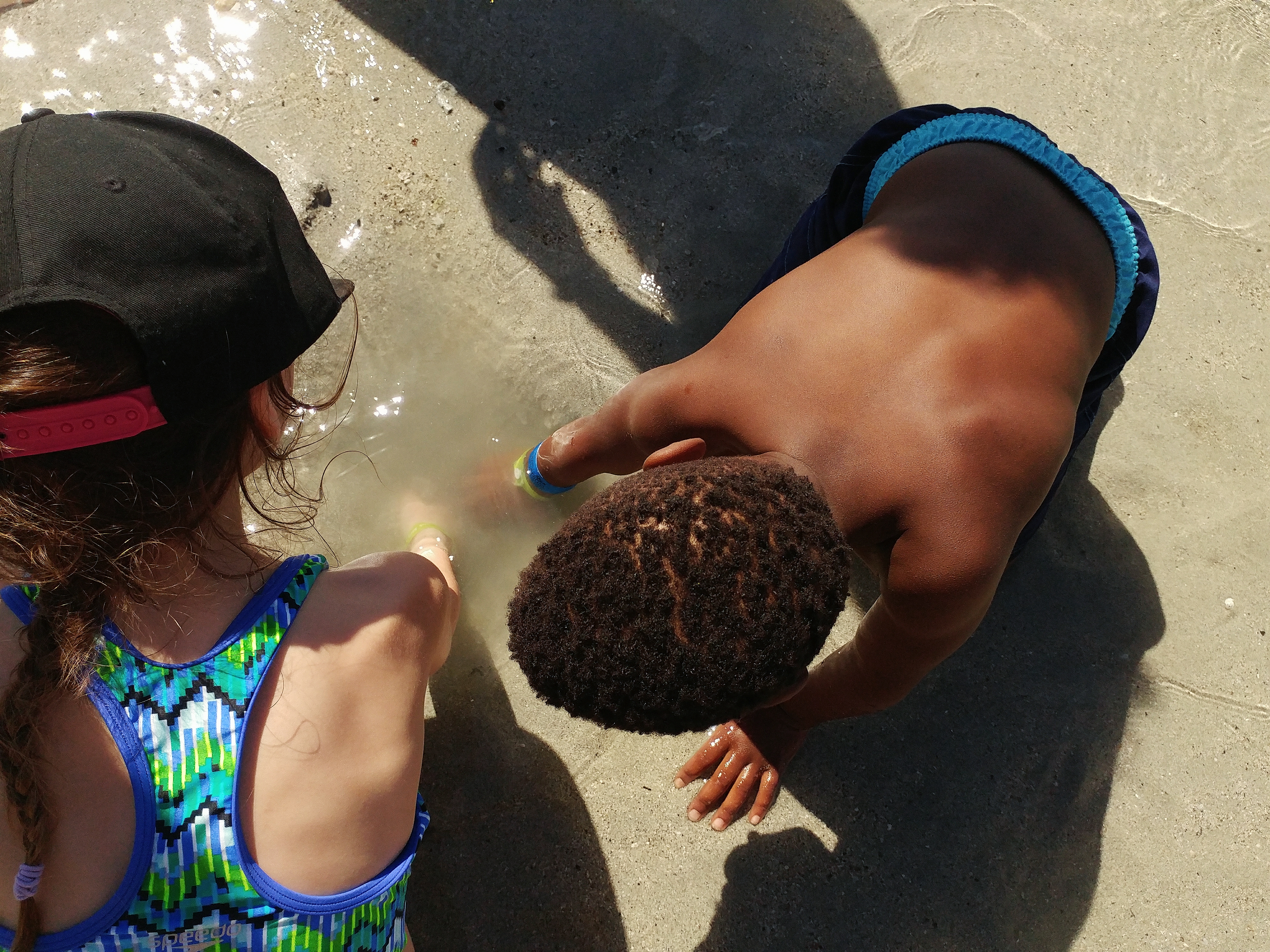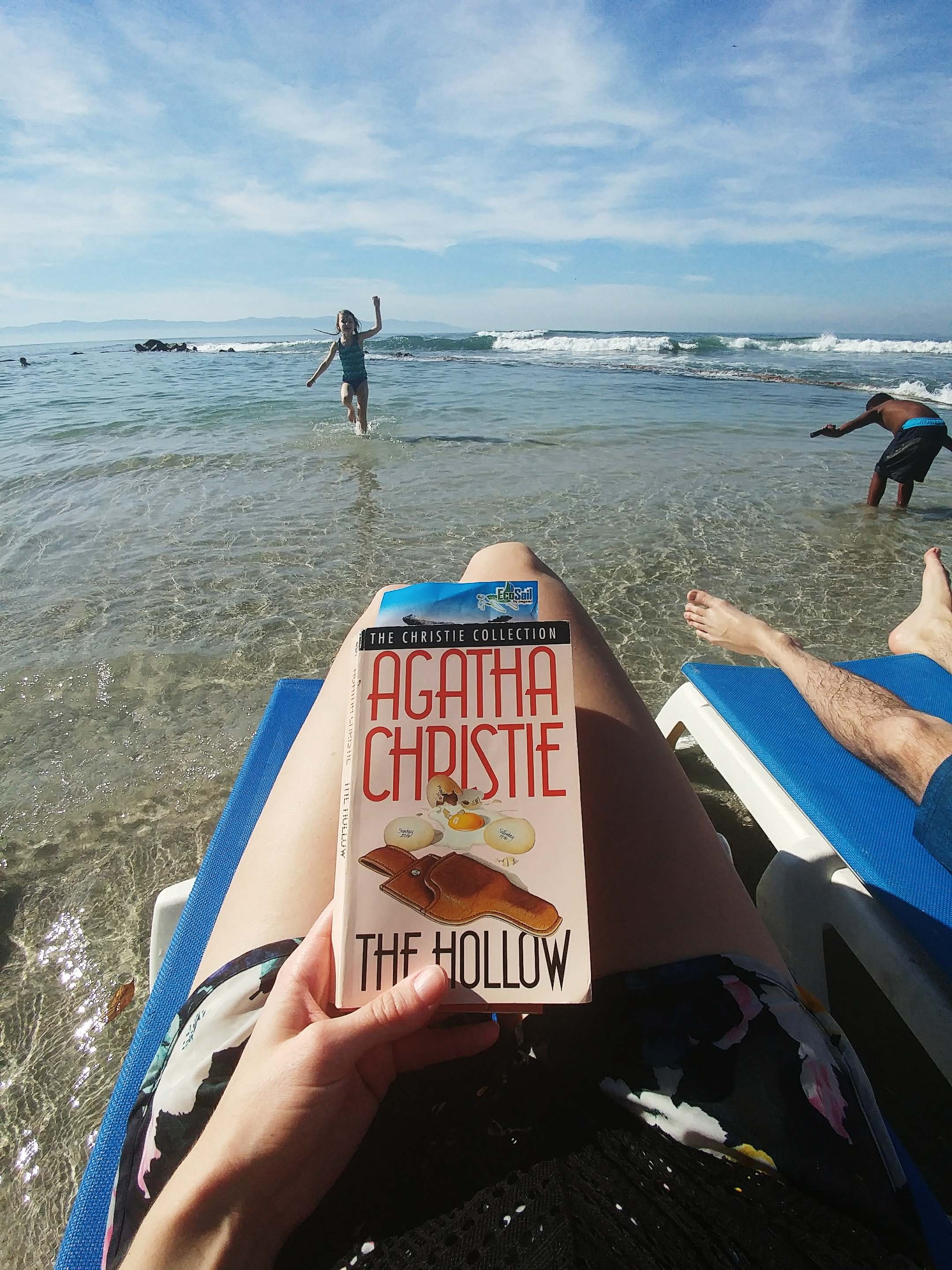 The kids playing in the enclosed beach area while I read. 🙂
If you walked along the coast you could go for quite awhile (we didn't even go as far as we could), it was beautiful and we saw lots of crabs and other sea creatures.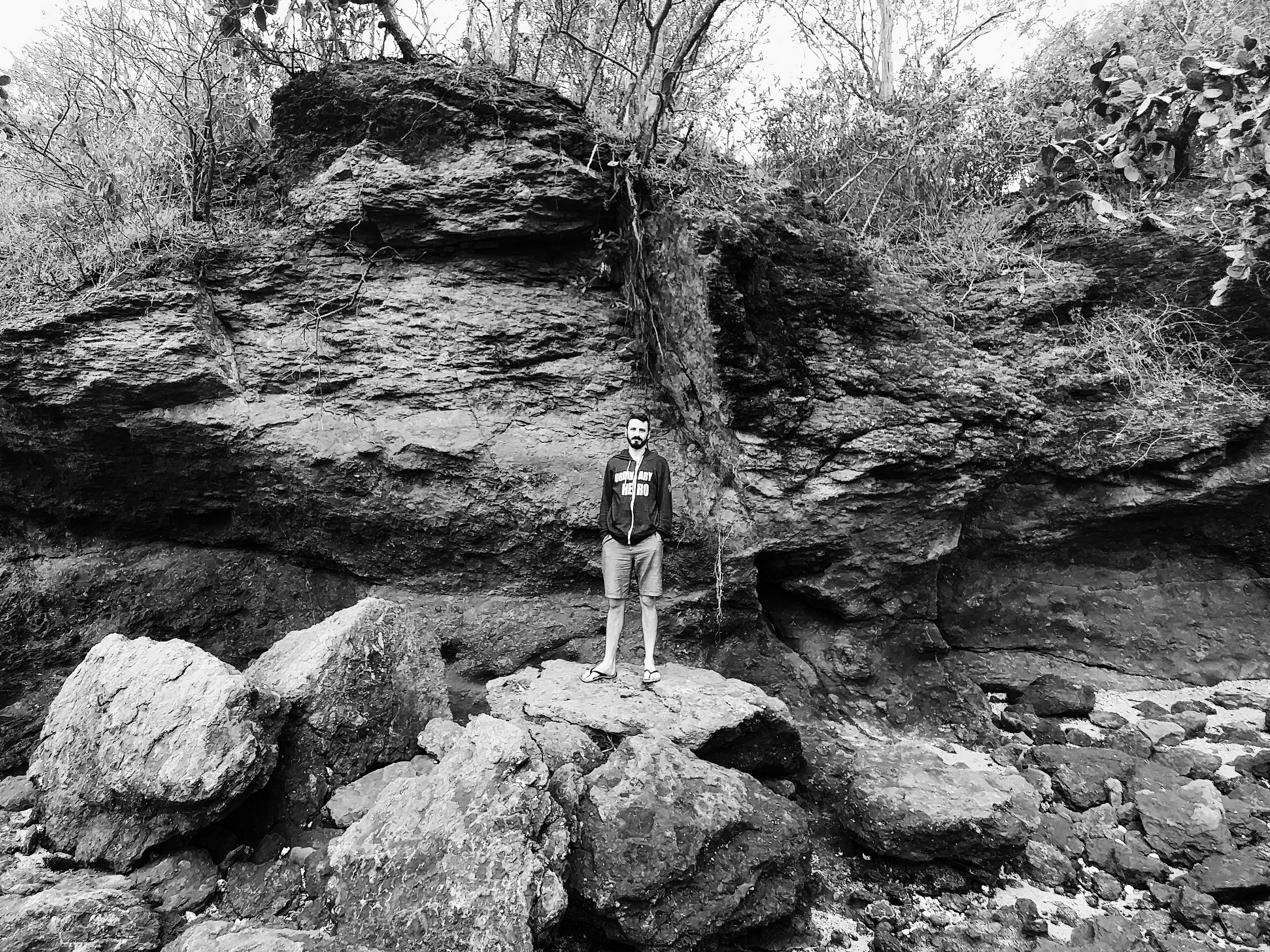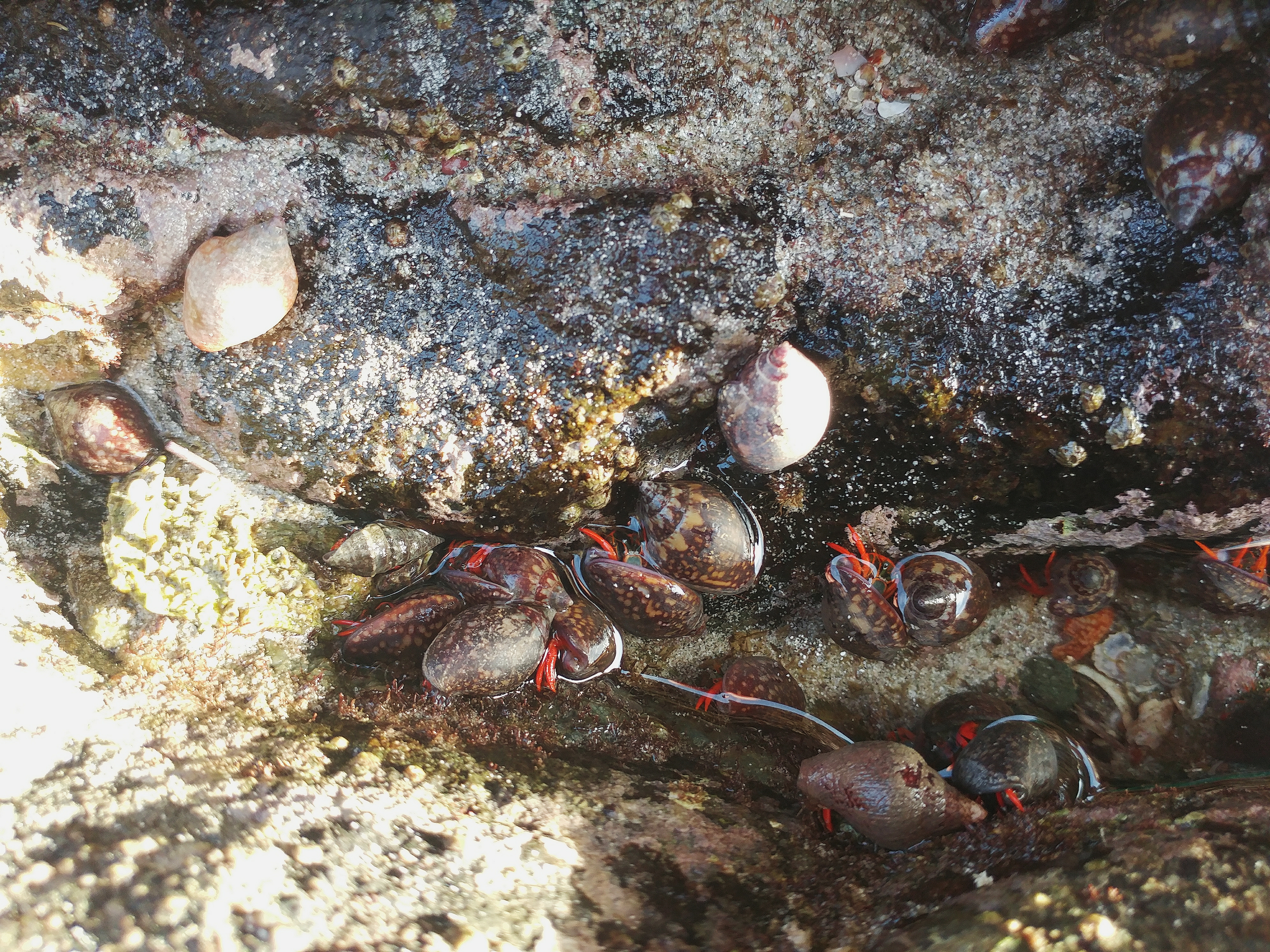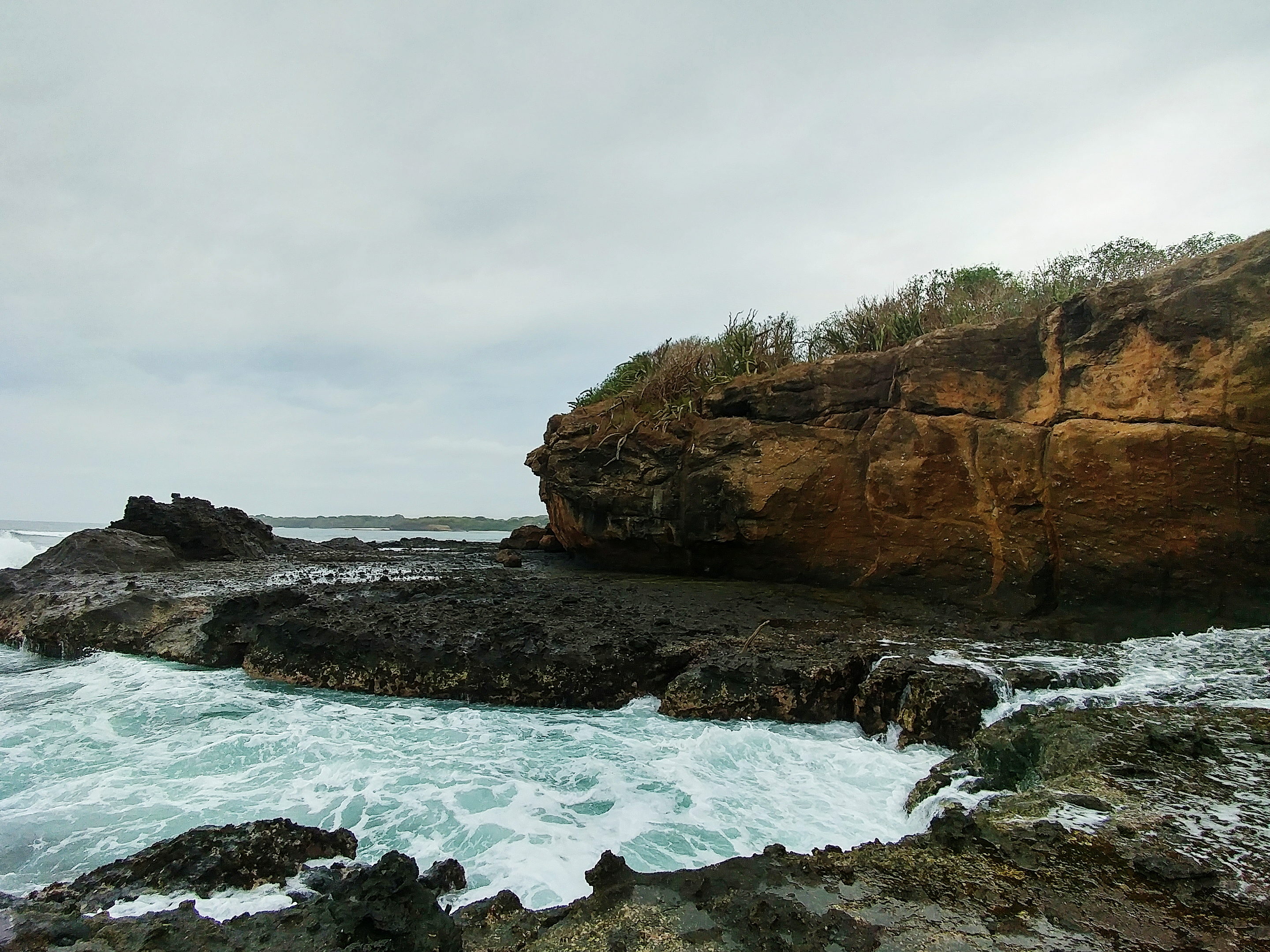 FOOD
The Grand Palladium has a number of different food options, and like I mentioned, the reason we ultimately chose this resort is because they have a food allergy program, which simply means that when you get there they ask if you have any allergies and if they do they give you a card with your allergy written in Spanish so you can show it to the workers at the restaurants and they'll make sure to tell you what you can or can't eat.
We actually didn't end up even going to all the restaurants, we found options we liked and stuck to them, that's how our family does things. 🙂
There was one restaurant that was open for each meal, I can't remember what it was called off the top of my head, this was the only option for breakfast and we often frequented it for supper as well.
For lunch we always went to Las Terrazas, they had hotdogs, hamburgers and pizza so the kids were pretty much in their glory and Jared and I found things we could eat too. For lunch Jared usually had the roast chicken while I almost always got rice and veggies.
For supper we either went back to the buffet or to Ribs & More which was an a la carte restaurant. Jared and the kids really liked it there, with Jared usually getting a steak and the kids leaning towards hotdogs and hamburgers (we don't make them at home very often so it was a highlight of the week). The food was good there but I'm not as big of a meat eater as the rest of my family and so I preferred the buffet for supper where there were more meatless options.
There were a number of other a la carte options including a seafood restaurant, Mexican and sushi I believe. I don't like seafood (and most of the rest of them aren't huge fans) and the Mexican restaurant didn't look like it had many options for Jared so that's why we didn't try those ones.
All in all I would say the food was good. I was surprised at the lack of fruit options though. There were quite a few melon options each day but I only saw raspberries ones and strawberries twice and they were both gone immediately. Since so much of our fruit that we eat at home in the winter comes from Mexico I just expected to see more there.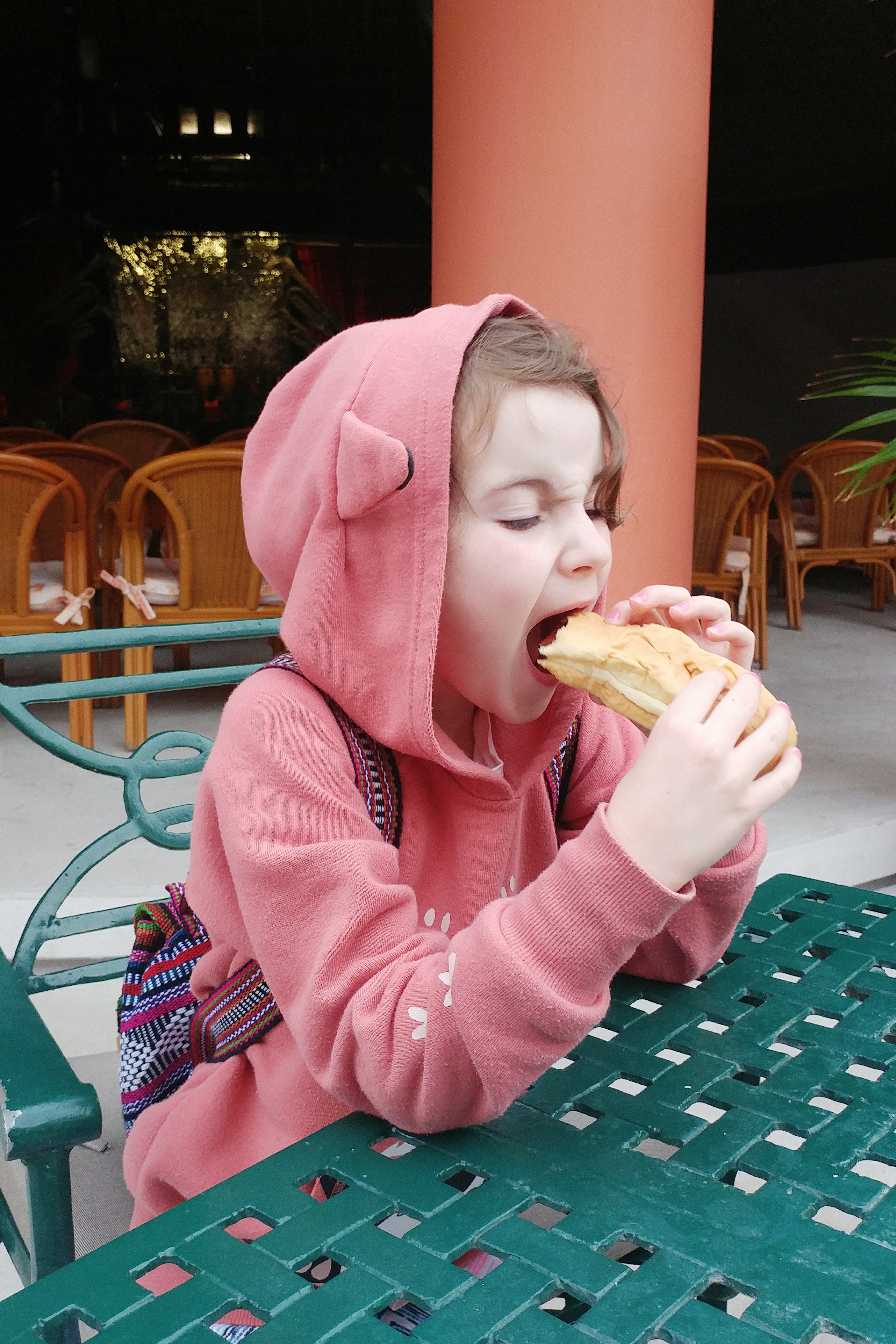 KIDS CLUB
We didn't even check out the kids club until the second or third day we were there and we were kicking ourselves for not checking it out sooner, our kids LOVED it!
Rae wasn't sure at first and said we needed to come check her in an hour, we did and she said come back in another hour and when we did she wanted to stay even longer. They did face painting, made crafts, played organized activities and had free play, it was a great combination.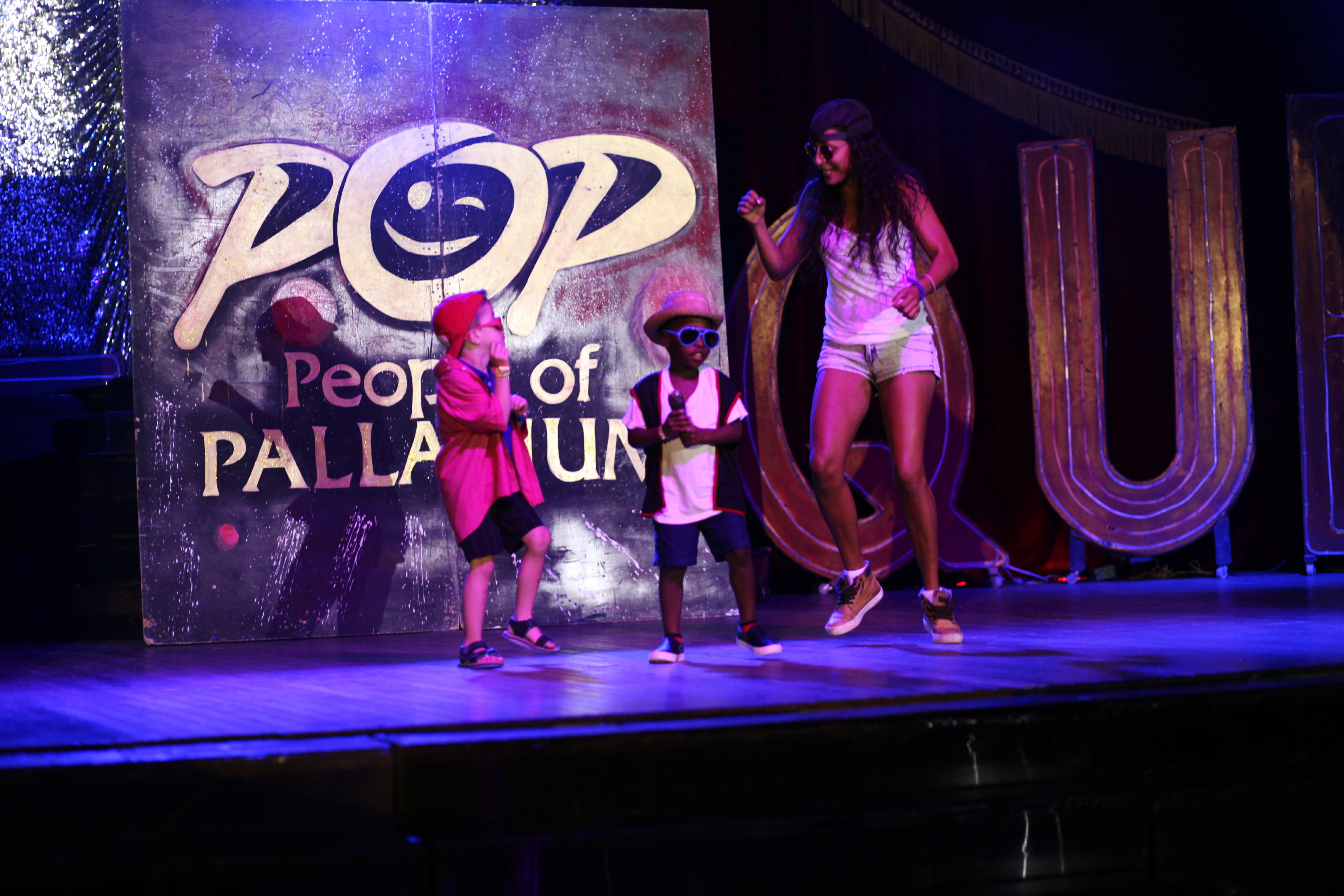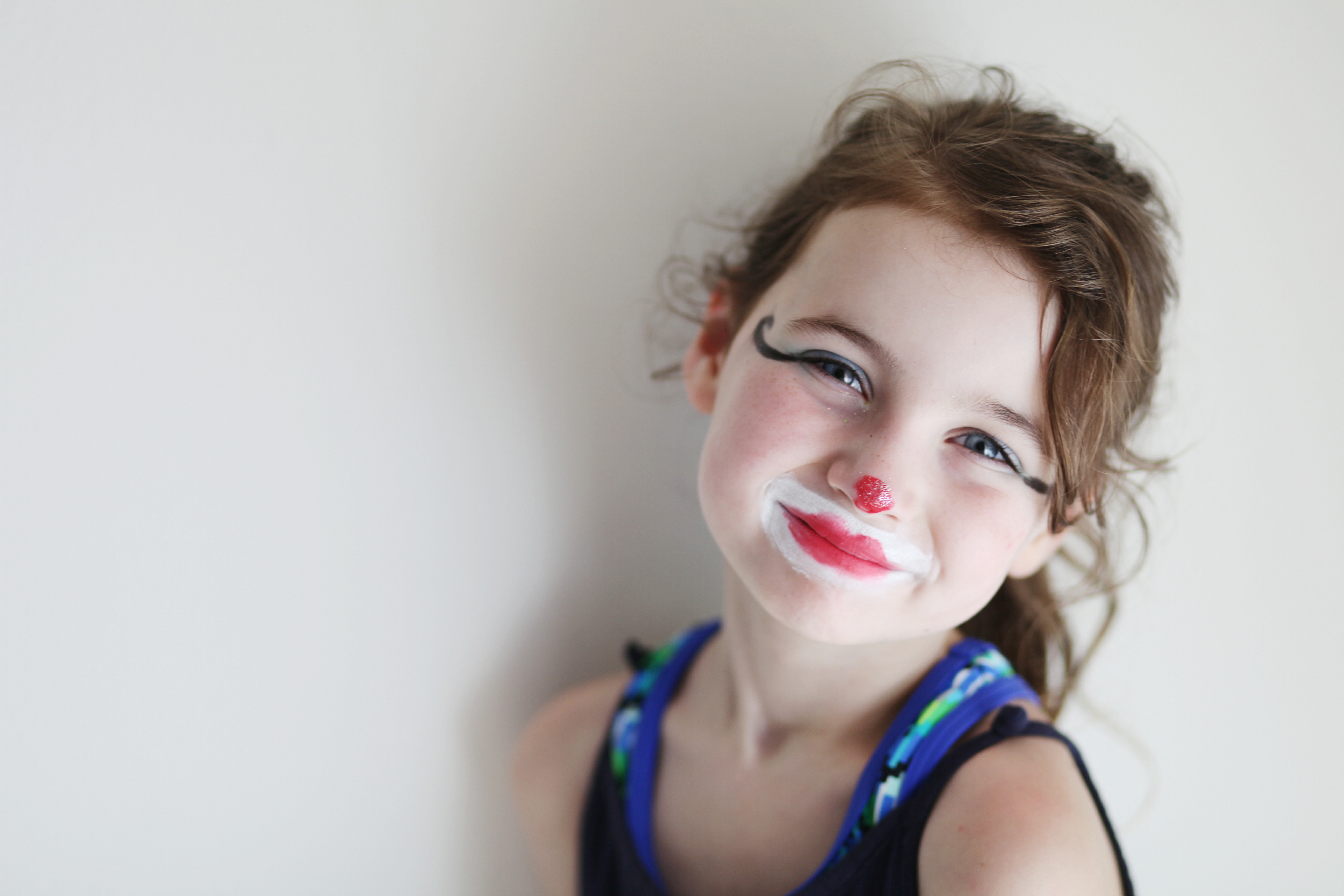 Each evening the kids club had a show and if the kids wanted to be in it they needed to be at the kids club at 3:00 to practice. Our kids only had the chance to be in the show three nights (one was a night where you didn't need to practice and the other two nights they practiced for). They both really enjoyed it and even though Rae was battling a flu bug the last night she was still determined to be in the show (thankfully the puke stayed at bay until after the show).
The ladies that worked in the kids club were excellent and Raeca actually cried when she said goodbye on the last day.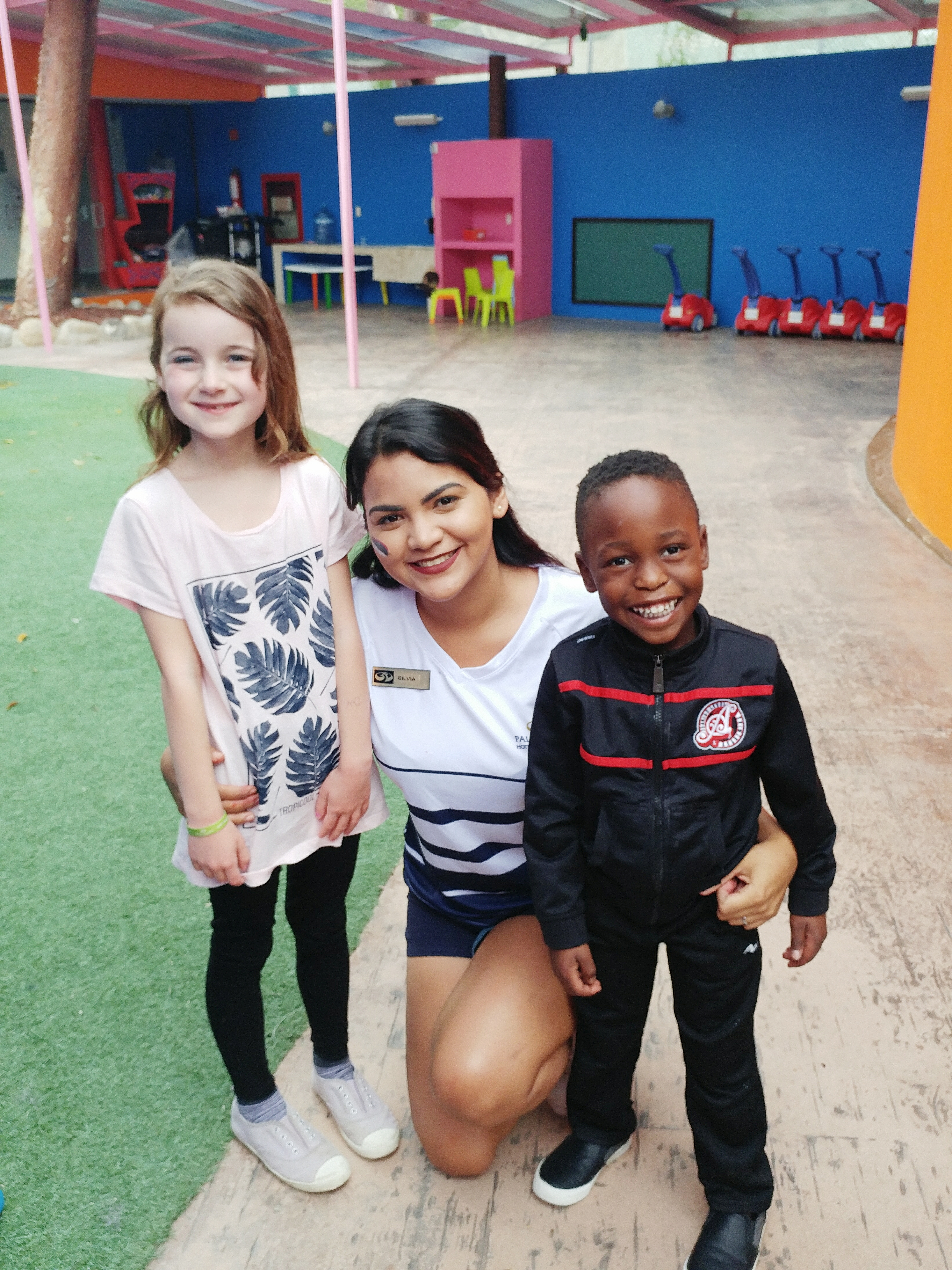 GETTING TO TOWN
Since we were (okay, mostly I was) getting a little stir crazy just staying at the resort we took a bus to Bucerías one day.  We just needed to walk to the main road and take a $2 bus ride that took 20ish minutes, depending how fast the driver is going. 😉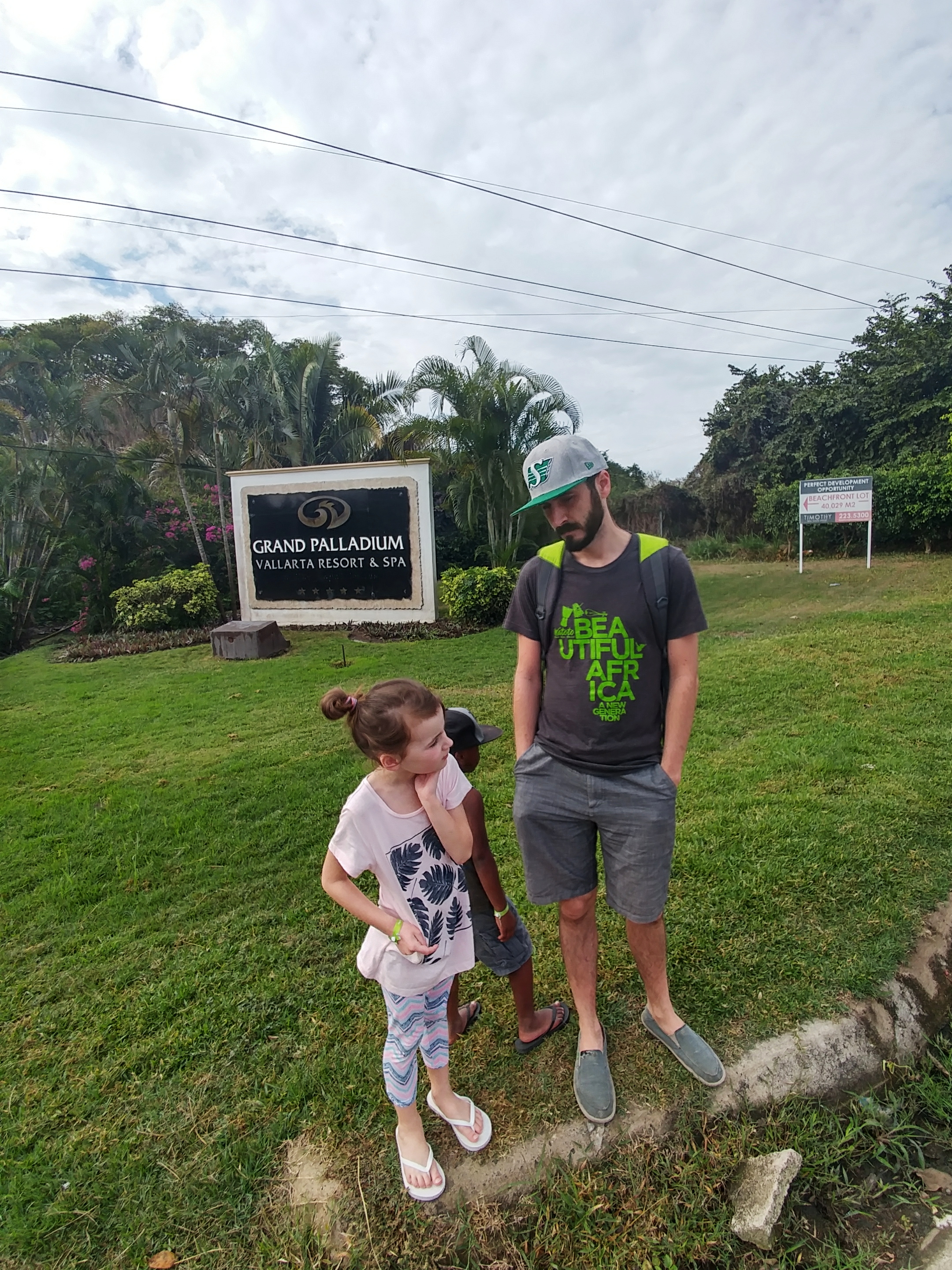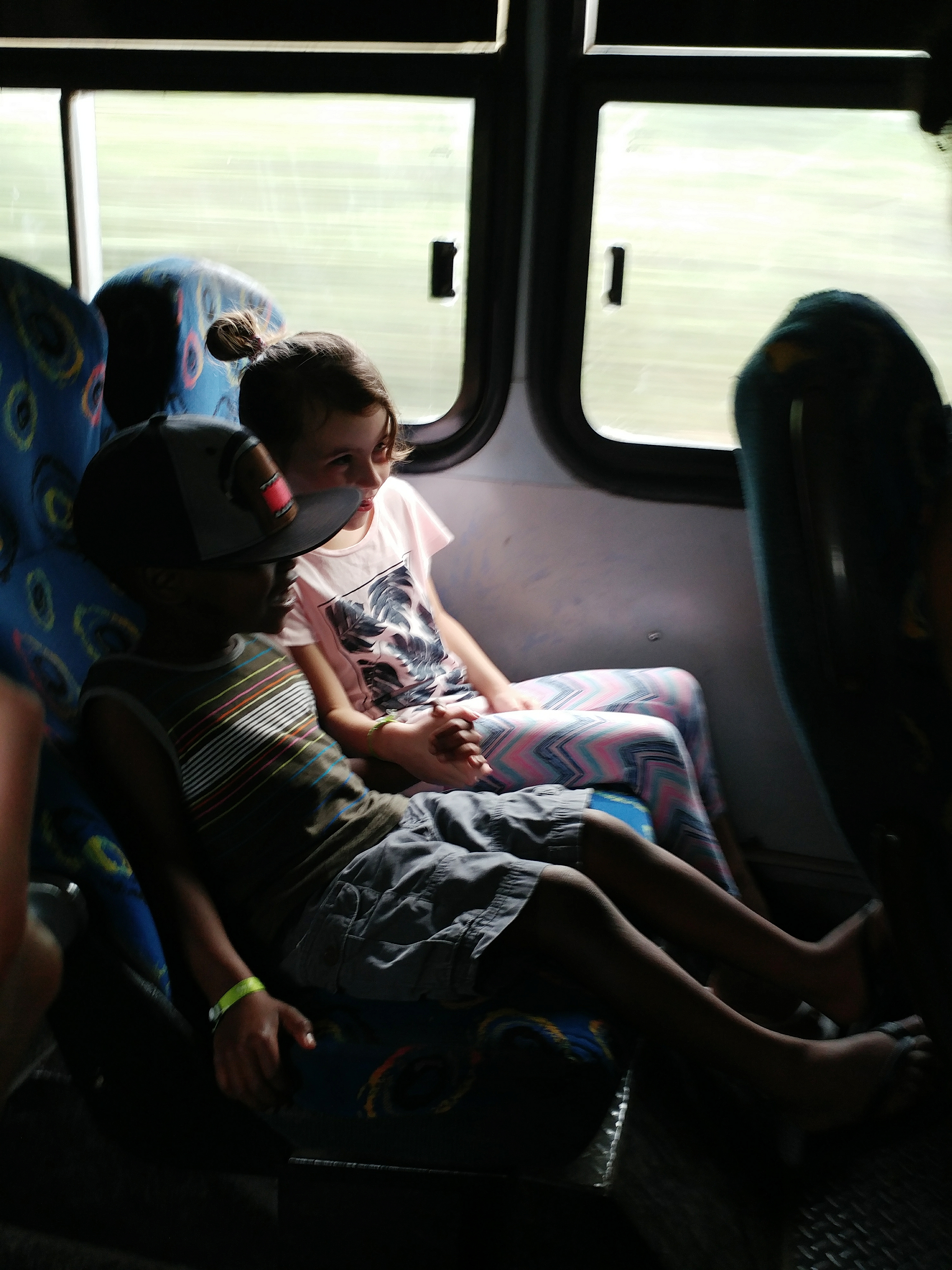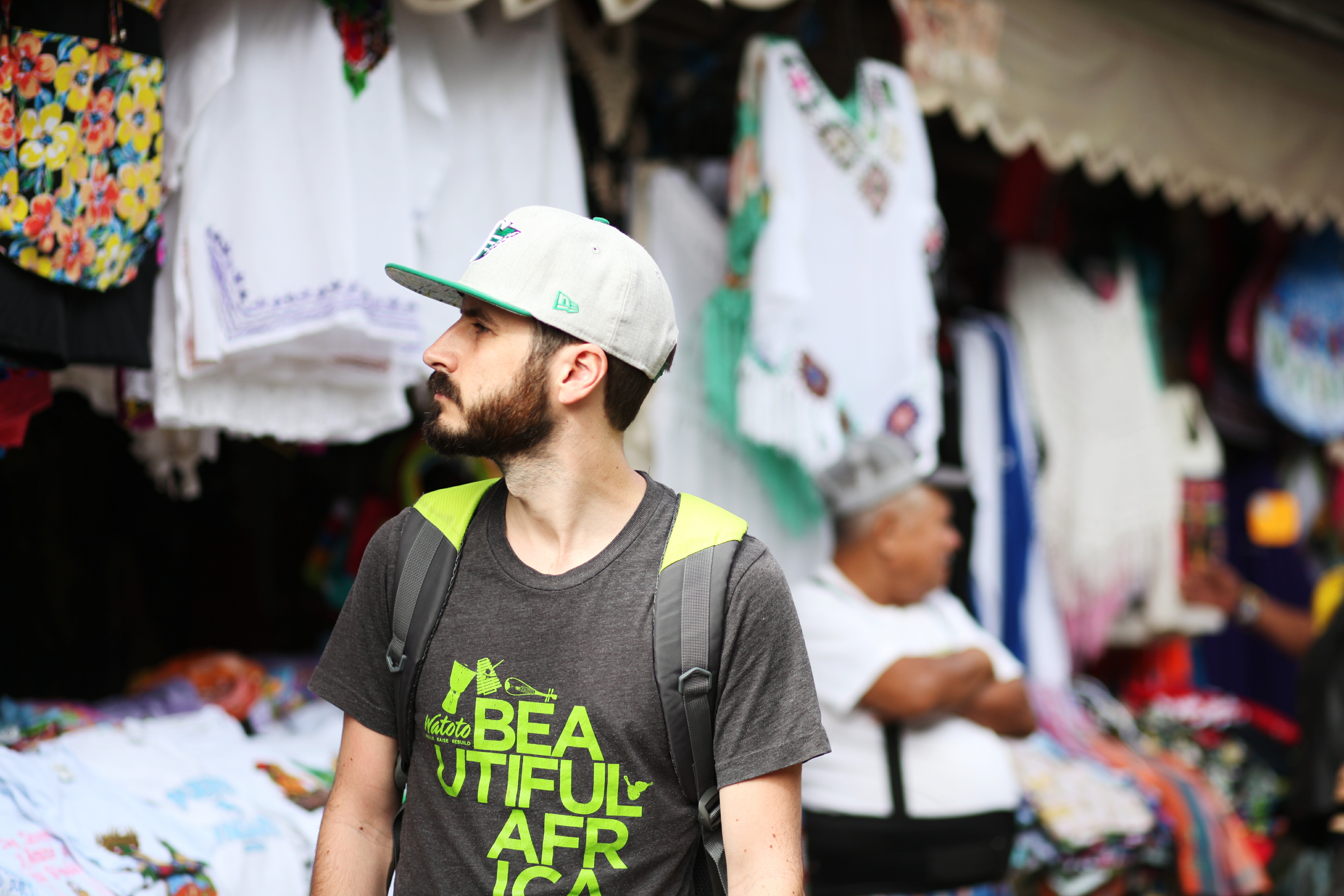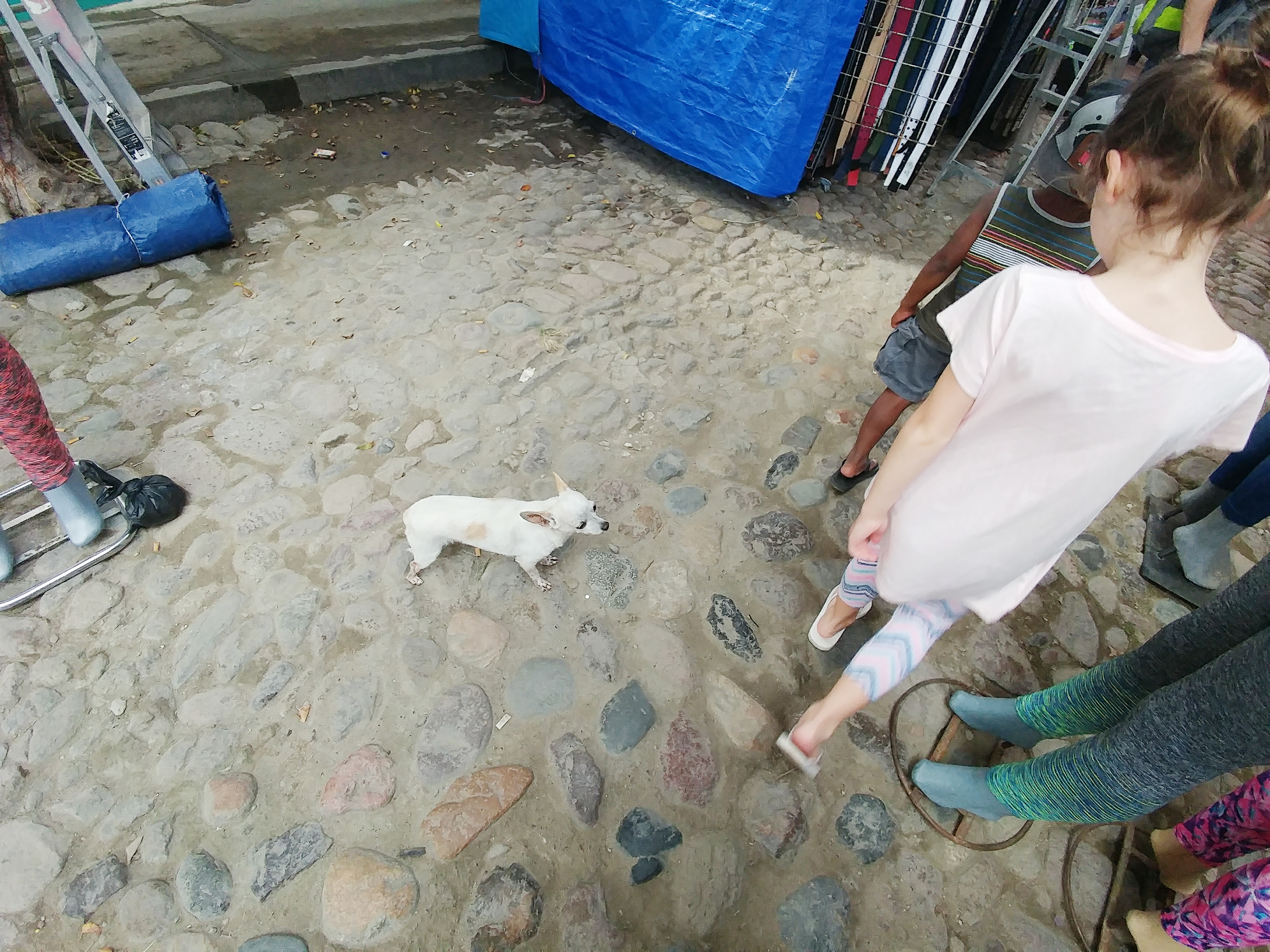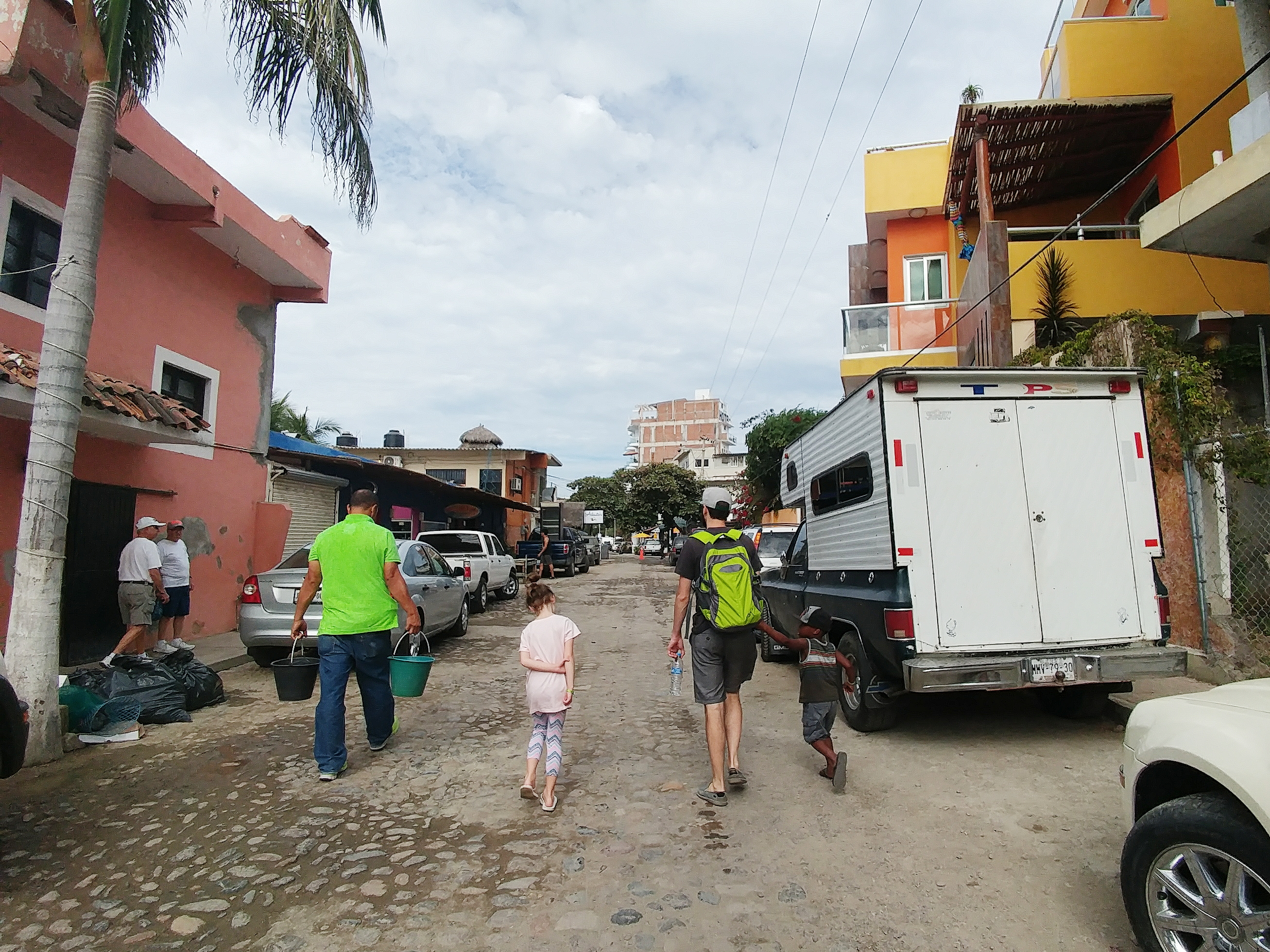 We spent the morning walking through the market and then hopped on a bus back to the resort in time for lunch. 🙂
And that was our trip and resort in a nutshell!
If you have any questions about Grand Palladium Vallarta or all-inclusive vacations with kids let me know!