Simply Earth Essential Oil Subscription Box
I've been dabbling in the essential oil world for a few years now.
After trying a few different companies I'm still not completely brand loyal. I have a few companies that I order from regularly. In my initial foray into essential oils I tried out a number of companies right off the bat and wrote a post about the pros and cons of each essential oil company, I plan on writing an updated post soon with some more companies and thoughts added but it's still a pretty accurate post.
The one thing I have not done is order oils from some of the more expensive companies. I prefer to not have a middle man and have the opportunity to purchase oils at a lower cost.
At the beginning of the new year my mom texted me letting me know about an essential oil subscription box through Simply Earth. I loved the idea from the get go because no only do you get essential oils sent to you each month but also recipes and all the supplies needed to make the recipes.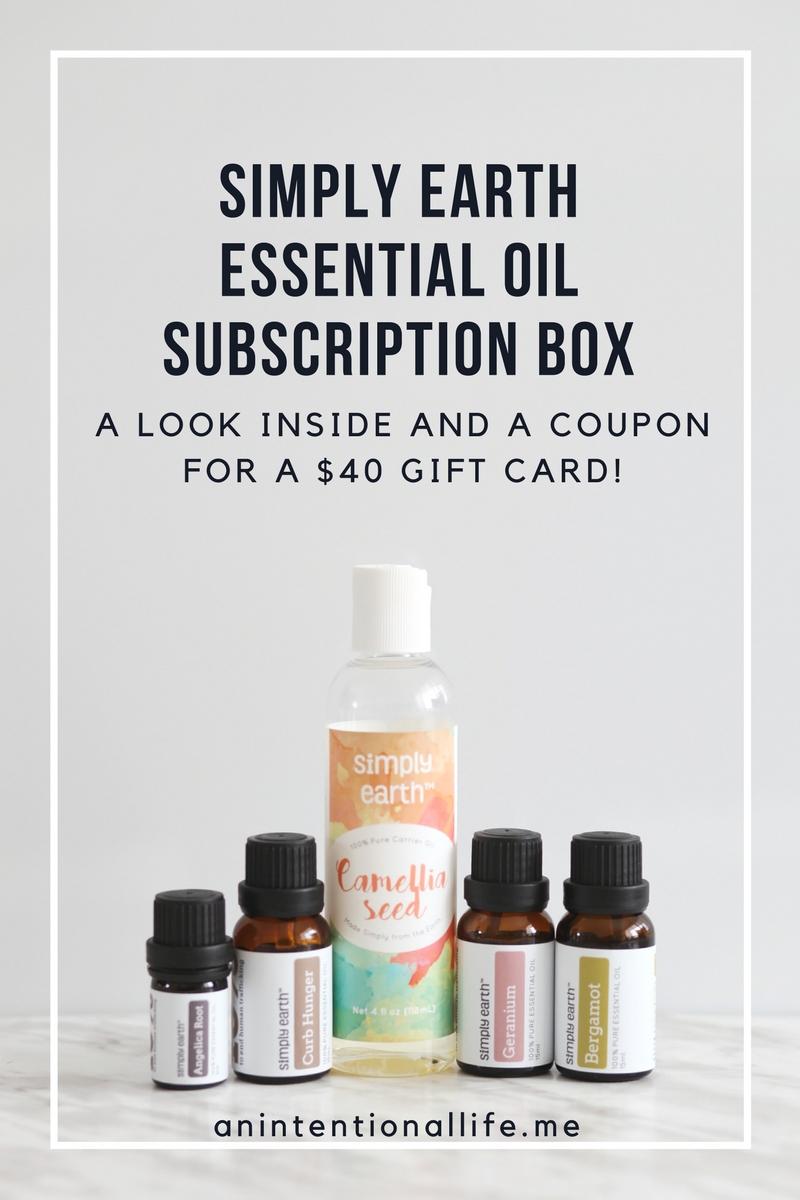 Today I wanted to share a bit of a review on our experience so far with Simply Earth and a peek inside the January and February subscription boxes.
The boxes are $39/month, which is a great price considering you get four essential oils (their oil size is 15ml which is a bigger standard than most other essential oil companies), so far in my experience there has also been one carrier oil per month, and then extras often in the form of roll-on bottles and whatever else is needed for that month's recipes, you'll see more as I show you inside the boxes below! All in all, it's a great value. If you live in Canada like myself, yes, that is in USD, but, there is free shipping! Which you know is rare and amazing.
You also have the option of skipping a month whenever you would like or canceling your subscription at any time.
If you are interested in ordering your own box, if you purchase your first month through this link and use the code: FREEGIFTCARD you will also receive a $40 gift card! Seriously, can a deal get any better than that?!
After ordering my first subscription box I ordered their wooden oil box and a few oils with my free $40! (And, once again, free shipping, even to Canada!)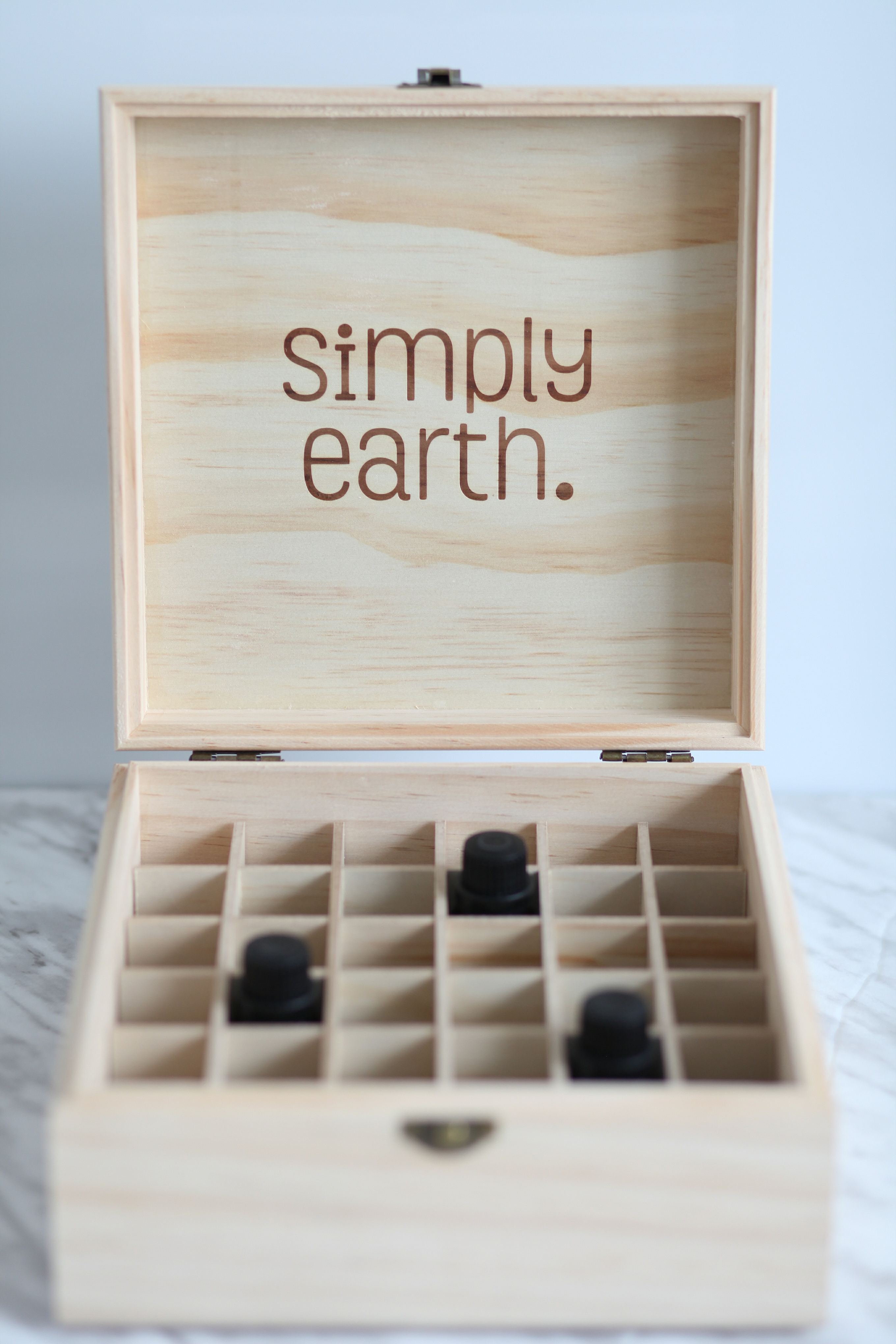 Before I get into sharing the January box, I want to say that the customer service team was great to work with, I had a dumb mistake (completely my error) when I ordered my box and they fixed that up right away. Then, after they sent my January box I was tracking it and somehow it got stuck in Canada customs and never made it through. I think someone that works in customs is enjoying a box themselves . . . but Simply Earth sent me a replacement box because they are awesome like that.
So, on to the January box!
For essential oils January included: geranium, bergamot, angelica root (5ml cause it's a more expensive oil), and their curb hunger blend. There was also camellia oil as a carrier oil.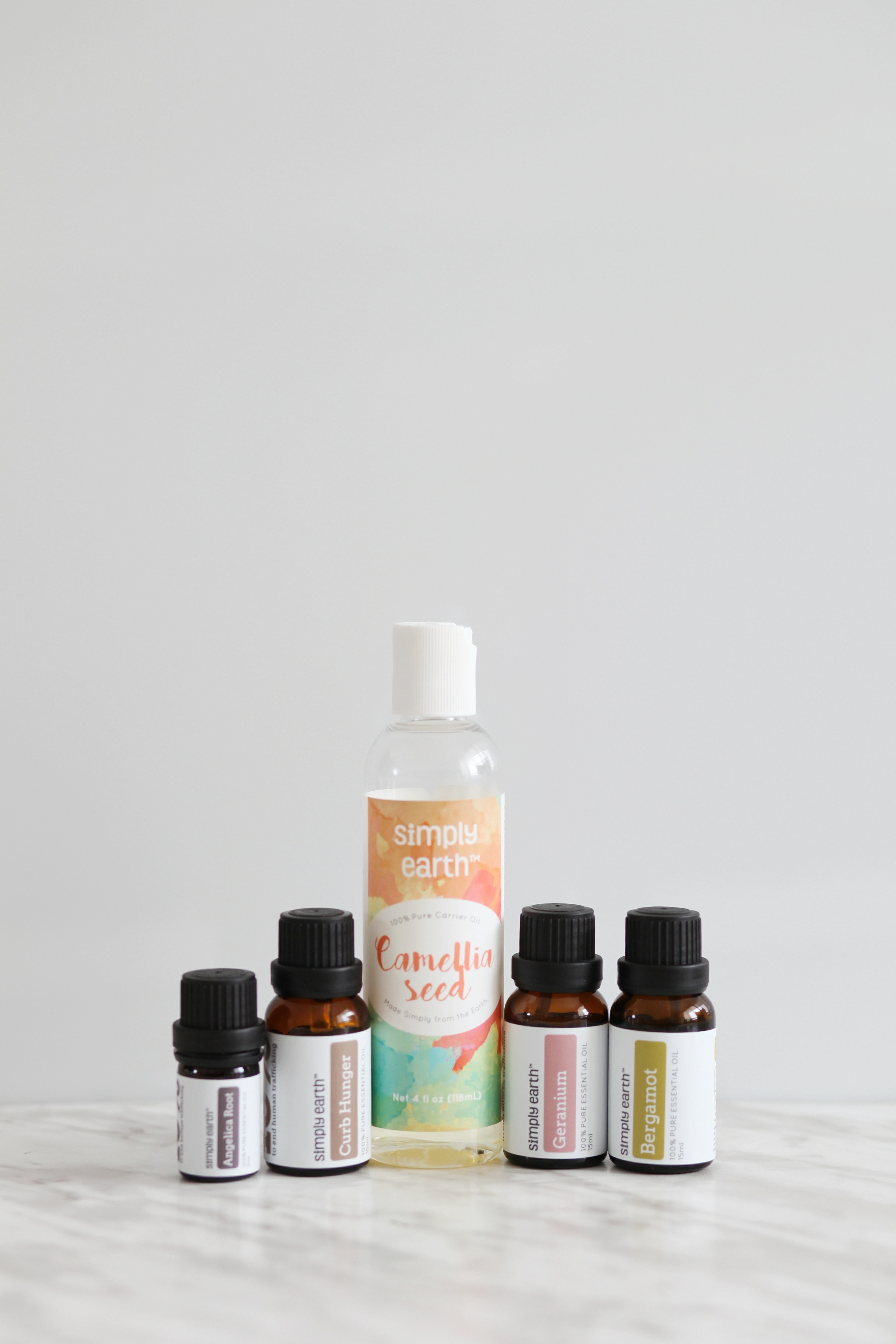 Also in the box were the oil recipes, stickers, roller bottles, an extra 5ml bottle and a package of bentonite clay. The recipes included were: Mud Mask (that's what the clay is for), Bye Bye Eye Bags, Wrinkles Away, Oatmeal Milk Bath, Grounding and Energizing Blend and Fit Roll On (one to fight hunger cravings).
Raeca and I made and used the mud mask, we even took selfies but she asked me not to share them. 🙂 I had never made on before, it was a bit messy but mostly fun and my face felt great afterwards!
The roller bottles that came in the box were amber with black lids but I happened to have a "wrinkles" label leftover from a previous project so I used an extra blue roller bottle with gold lid that I already had for this one instead.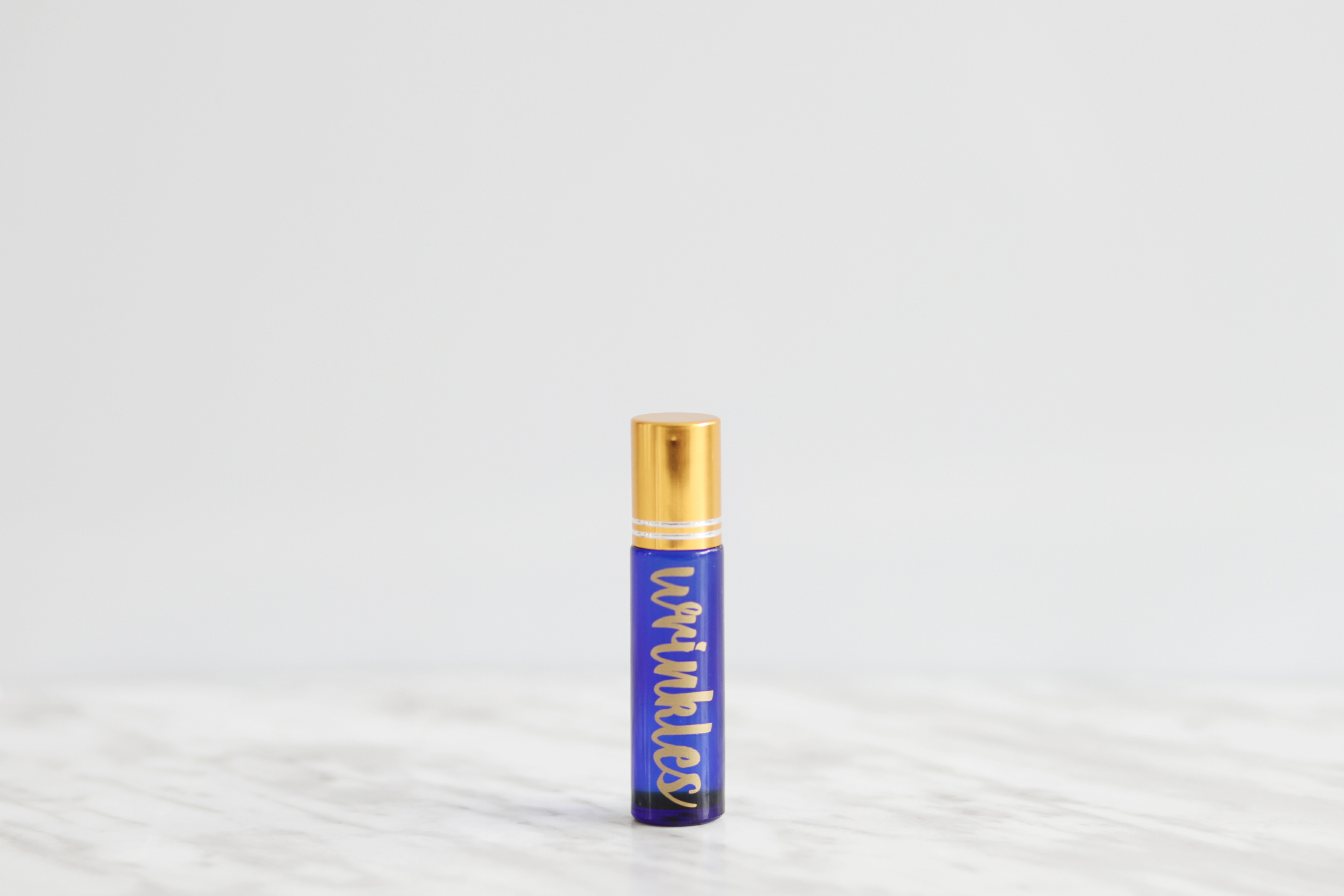 I actually skipped my February box because I hadn't received my January replacement yet but Raeca and I borrowed my mom's box to make a little video and show you what is inside.
Rae really likes making videos; as I try to listen and pay attention to her interests more this is something that keeps coming up. Video can be a lot of work though so right now I'm going to try to start including her here on the blog more and if she continues to show interest maybe she'll branch out and do her own thing.
Remember, you can get a free $40 gift card after you purchase your first subscription box, just purchase through here and use the coupon code: FREEGIFTCARD
Like essential oils? Check out the rest of my oil posts here!