Digital Homeschooling – Adding Digital Picture Books & Chapter Books into Our Homeschool
In the last few weeks we have really been taking advantage of some great digital resources in our homeschool. I've got a post in the works sharing a variety of them but today I wanted to focus in on one resources we have been loving.
We are a fairly digital family; my husband earns his living by working on a website and I spend my time (and earn a little income) by running two blogs. We definitely try not to be on devices all the time but we do like to use the internet as a tool, in our professional, personal and homeschool lives.
I've sat on the fence when it comes to paper books vs ebooks for quite some time but lately I've been becoming more of an ebooker. It probably correlates with my desire for minimalism, I love books but they are kind of taking over my house, it's been really nice to get rid of some paper copies and purchase the digital copies instead. Plus, digital books are so great for traveling, I just need a little device and I've got thousands of books at my disposal.
Until recently I hadn't taken taken advantage of digital books for my kids, then one day Raeca wanted to read an ebook on an old phone of mine and I started thinking about and researching the idea of getting her a Kindle or a tablet to use as an e-reader for her birthday in the fall.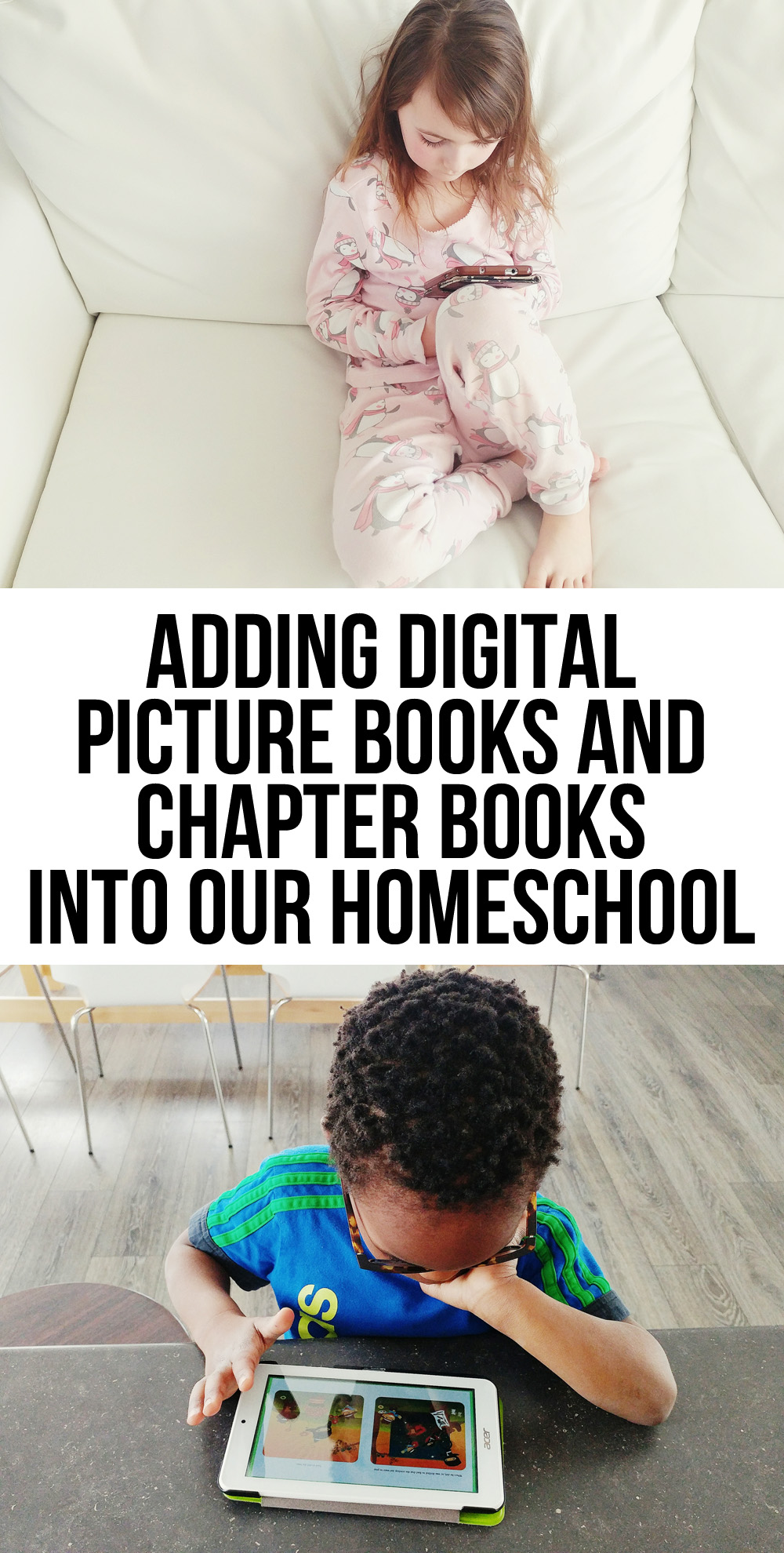 In my research I came across Epic! – they call themselves the Netflix of children's books and that is such a good description!
Epic has library of over 20,000 children's books for kids ages 0-12. We've been using it for a little while now and I wanted to share some of my favorite things about Epic so far.
ADDING DIGITAL BOOKS INTO OUR HOMESCHOOL
& HOW WE ARE USING EPIC BOOKS
A GREAT SELECTION OF BOOKS
When I first heard about Epic but before I went on their site I figured it would be kind of off-brand with no books we had ever heard of, but that is so not true. They have some of our favorite books by some of our favorite authors. Books we have been loving lately are: Larf, Small Saul and The Most Magnificent Thing by Ashley Spires, books by Robert Munsch, the Scaredy Squirrel books, the Fly Guy books, The Magic School Bus books, The Chronicles of Narnia and Raeca's been reading Nancy Drew Clue Crew's graphic novels, plus they have a number of non-fiction books on a variety of topics . . . So, needless to say, there is a great selection of really great titles.
PROFILES FOR EACH KID
With Epic you can set up profiles for each of your kids and as they read and like books they will recommend similar books to them. Plus you can set the age of your child to help with the recommendations.
TRACK READING PROGRESS
In the parent profile you can track the reading progress of your children. You can see how many books they've read (and which ones), how many minutes they've spent reading each book and how many total hours they've spent reading.
ASSIGN BOOKS
In the parent profile in Epic you can also assign books for each kid to read, I haven't done this yet but I could see this being really useful in our homeschool, especially with some of the non-fiction geography books they have.

READ TO ME STORIES
Okay, I mentioned this in my newsletter I sent out last week but this may be my favorite feature of Epic: read to me stories. They have a number of picture books that can be read aloud, these are my favorite for Ephraim because he can actually hear the story instead of just looking at the pictures, it's great for days when my voice is tired from reading already. Plus, I can see this being so beneficial for kids who are learning to read, they can hear the words and "read" along.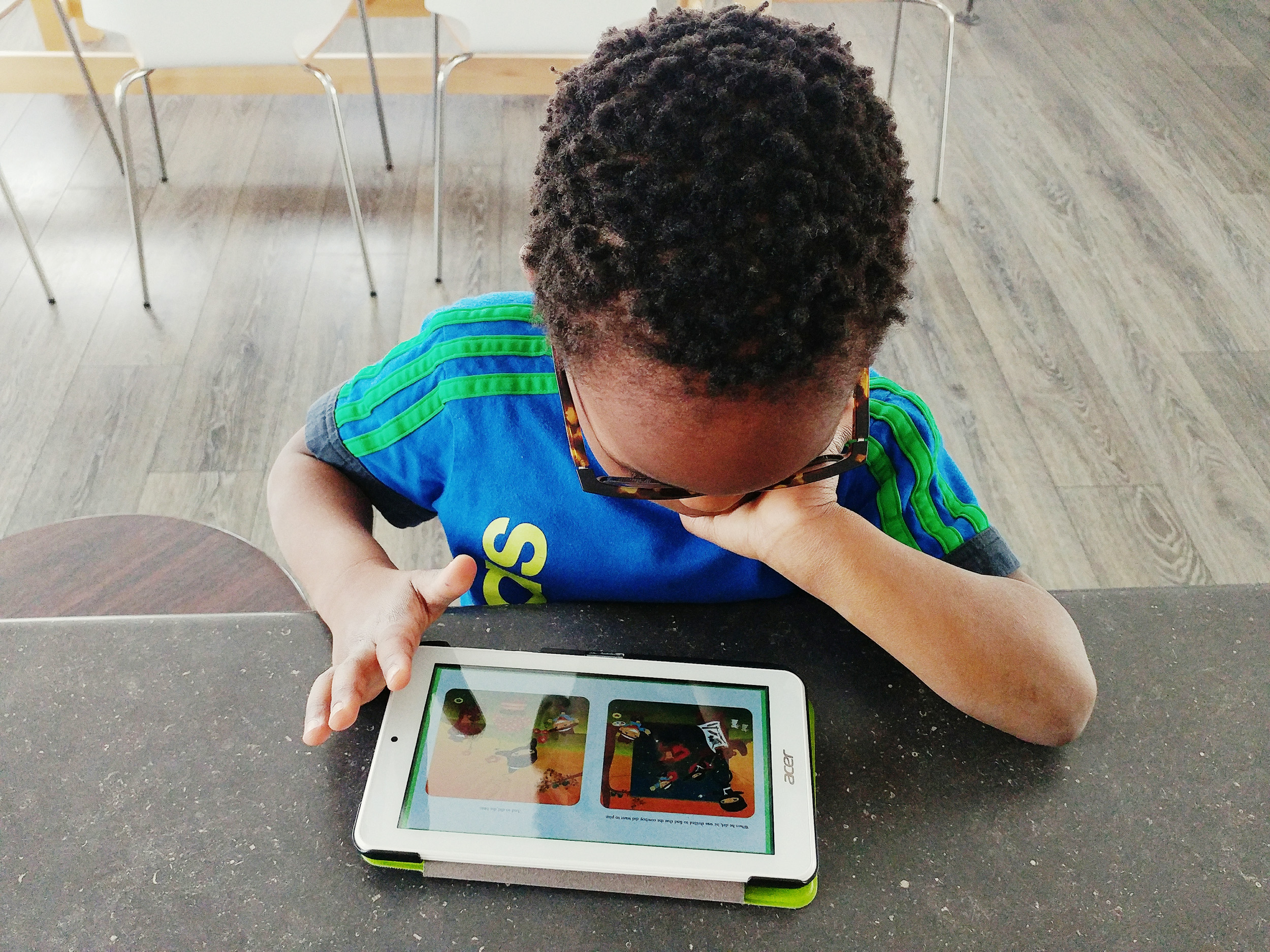 AUDIOBOOKS
Epic also has audiobooks (!), if there is one digital resources we use the most in our homeschool it is audiobooks. They have everything from picture books (like Where The Wild Things Are and The Magic School Bus) to chapter books (like The Boxcar Children) on audio. This is a feature we will definitely be taking advantage of!
READ OFFLINE
Another one of my favorite features of Epic is the ability to read books offline. I can see this being useful for road trips in the summer. Right now Raeca has a fencing class once a week and this is a good way for Ephraim to spend that half hour instead of just whining and wishing he was old enough to fence.
Do you use Epic in your homeschool? If so, which are your favorite features? If you don't use it yet, right now you can get a 30 day free trial, so check it out see if it works for your family!
Linking up with the Homeschool Nook Party, Mommy Monday and Literary Musing Mondays.