Intentional Homeschooling Kids Winter Reading Challenge
I've been wanting to create a kids reading challenge for the last few months and winter seems like the perfect time!
Read on for the details . . .
Who: this challenge is for kids (parents can join in if they want, but only kids can enter the giveaway)
What: I think we've already established that this is a reading challenge . . .
When: January 15th – February 15th, 2023
Where: wherever you live! But you can come here to enter the giveaway.
How: download and print off the BINGO board below and do the challenge! Then come back here whenever your kids have gotten a BINGO to enter the giveaway.
WHAT ARE THE READING CHALLENGES?
I'm so glad you should ask! There are 24 challenges, some of which involve reading while others are fun activities.
You can view the activities below or print out your own BINGO cards here.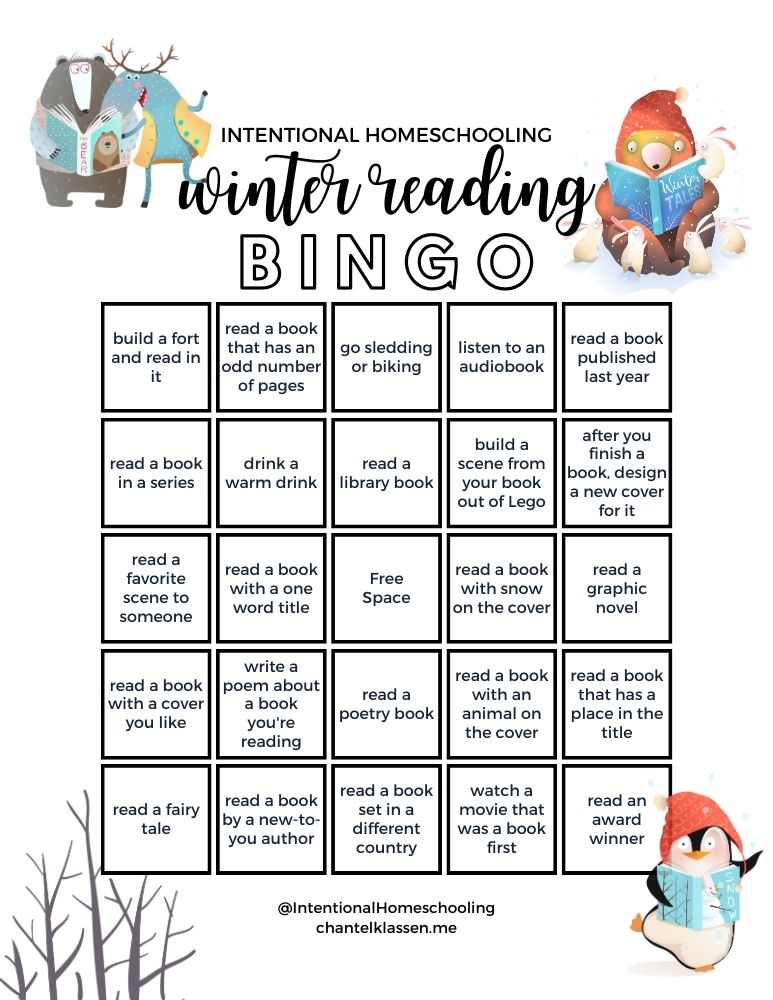 I am totally okay with kids using the same book to fulfil multiple prompts. For instance, they could listen to an audiobook published in the last year in a fort they built. I will allow this to be up to your discretion, you know your kids, if they need more of a challenge then don't let them double up.
Also, I highly recommend making sure they are reading books appropriate for their age level, for instance, I'm not going to let my 12 year old read picture books for each prompt but rather, books that are at her reading level.
WHAT'S THIS ABOUT A GIVEAWAY?
Who doesn't enjoy a giveaway?! I know I sure do, and if it give extra reading motivation, all the better!
WHAT'S BEING GIVEN AWAY?
The winner has two choices, they can either choose this book tote bag ($25 value):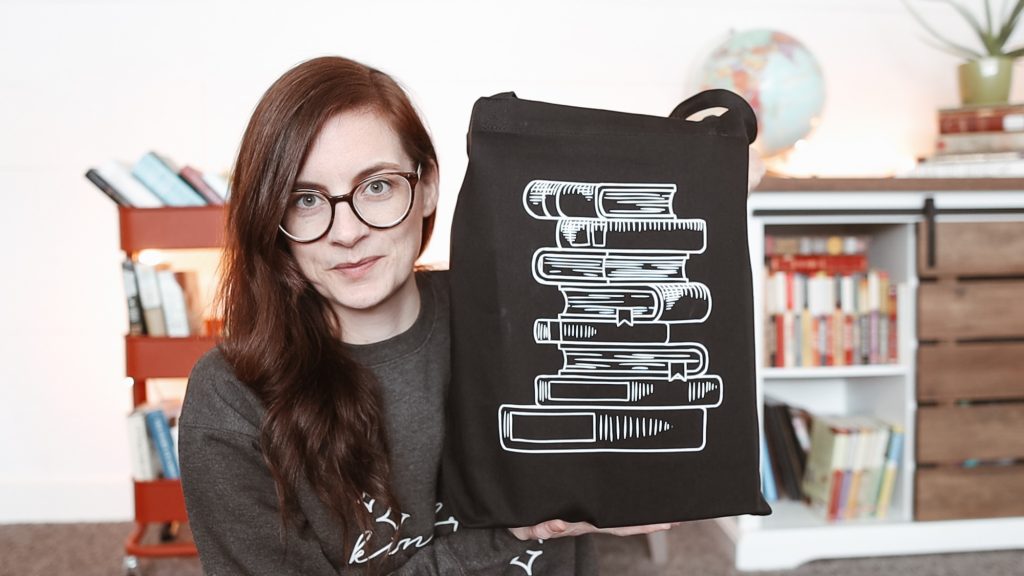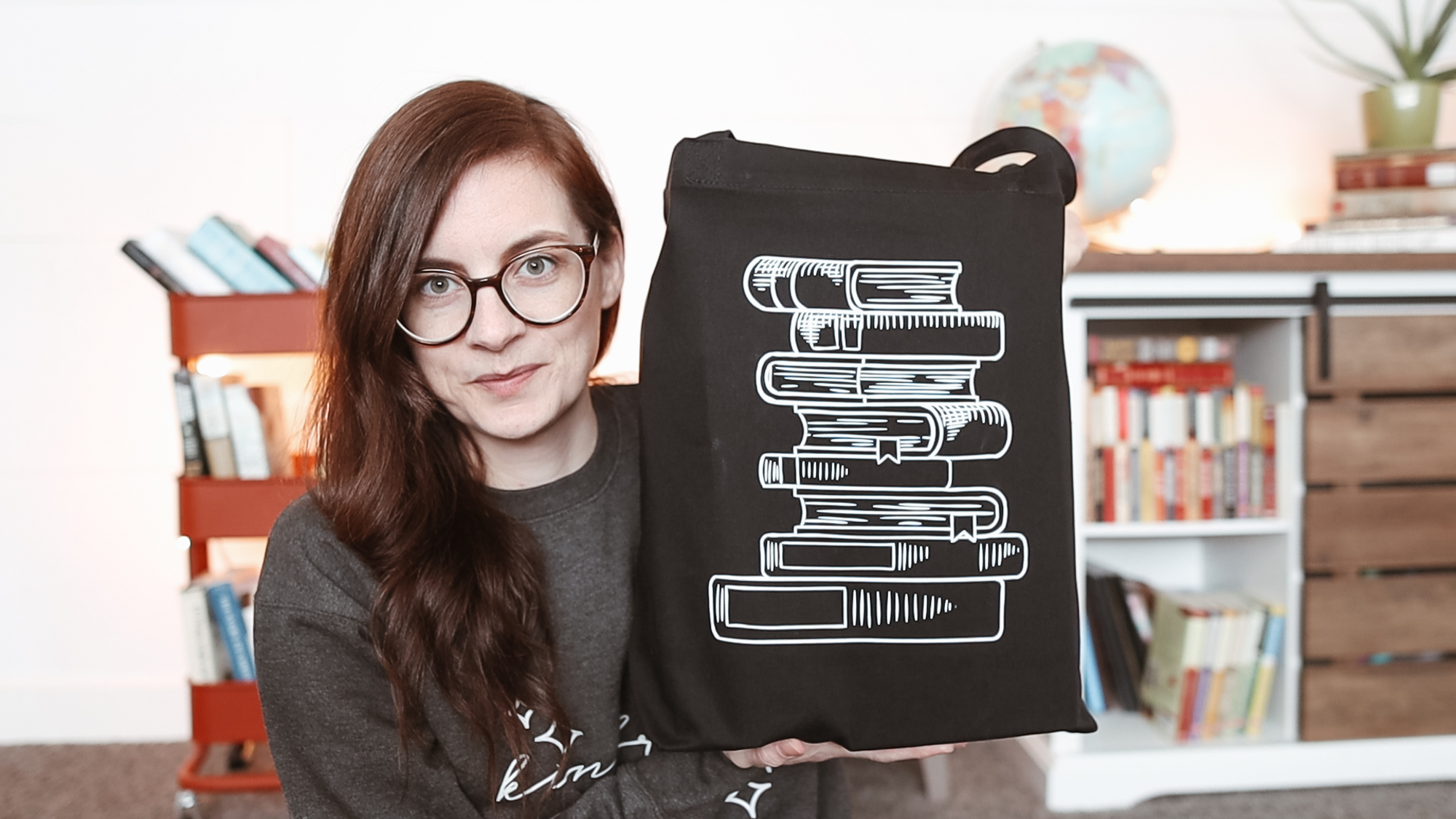 OR they can choose for me to purchase a book off of their wish list (up to $25 in value).
Here's how to get entries:
SIGN EACH OF YOUR KIDS UP FOR THE CHALLENGE
That's right, they get an entry just for signing up! Fill out the form below for each child you have that wants to do the challenge. By filling out the form you are also agreeing to receive my weekly homeschool newsletter. (Every week I share what each of my kids are reading so it's a great resource for book ideas!)
You can sign up any time from now until the last day of the challenge: February 15th.
GET A BINGO
For each line, row and long diagonal line your child completes you can come back and add an extra entry to the giveaway.
So, they can get up to twelve more entries: five entries for each possible row, five entries for each possible column and two entries for the two long diagonal lines.
Fill out this form each time they get a BINGO:
That's all there is to it!
Be sure to follow my homeschooling Instagram account: Intentional Homeschooling for some fun things throughout the challenge and I will be sharing what my kids are reading over in the Intentional Homeschooling Membership (it's just $2.50/month and includes a lot of printables, exclusive videos and more!).
Also, if you want to give your kids some fun bonuses for completing a BINGO, you can print off these coupons: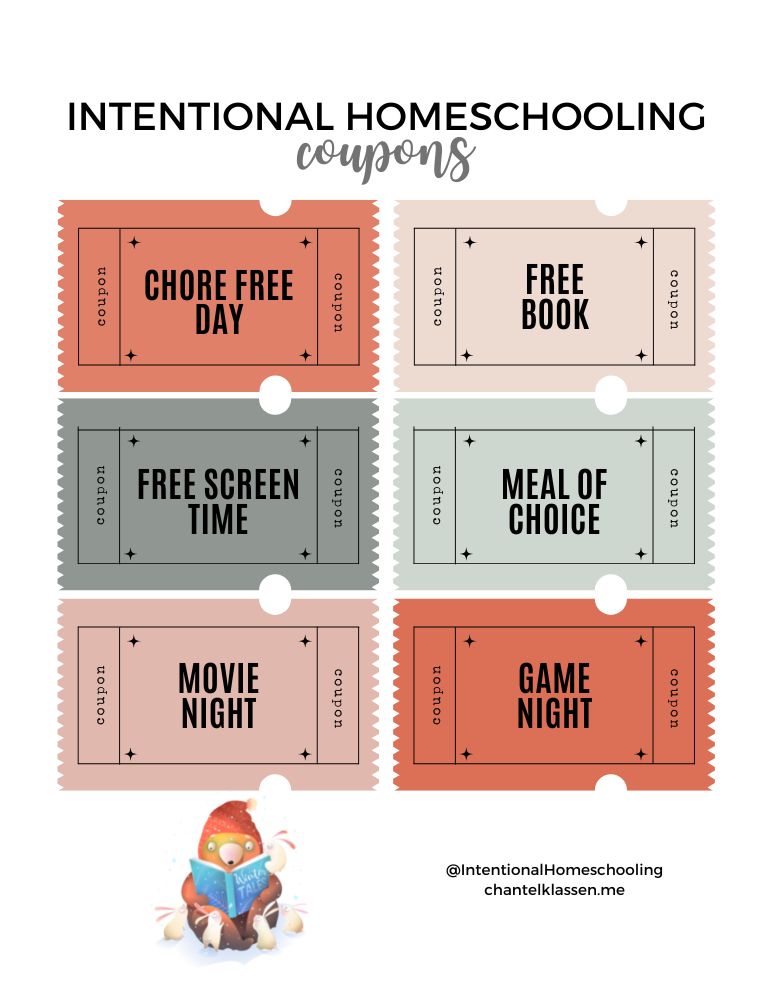 I hope you have fun with the challenge and read some great books!