The Ten Best Living Books About Nature
I've admitted time and time again that science is not my strongest subject.
BUT over the last two years I have really started to enjoy nature study, I can't identify a single tree to save my life but I am learning lots (apparently just not about trees).
While I grew up on a farm with lots of space to explore I usually preferred to be indoors reading books and that is still my natural tendency. While we do venture out for nature walks on a regular basis we do a lot more reading about nature, especially as the temperatures start to get colder. It may only be September but I already feel ready to hibernate.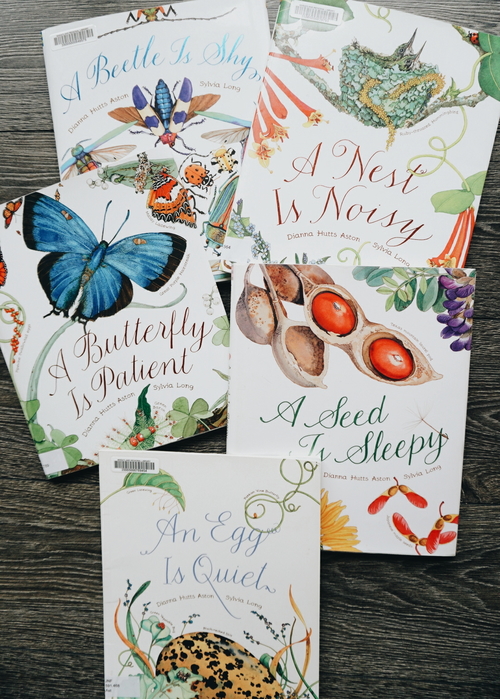 So what exactly is a living book? In my opinion a living book has inspiring text and if it has pictures they need to be beautiful and I think all of the nature books on this list check both of those boxes.
OTHER POSTS YOU MAY ENJOY: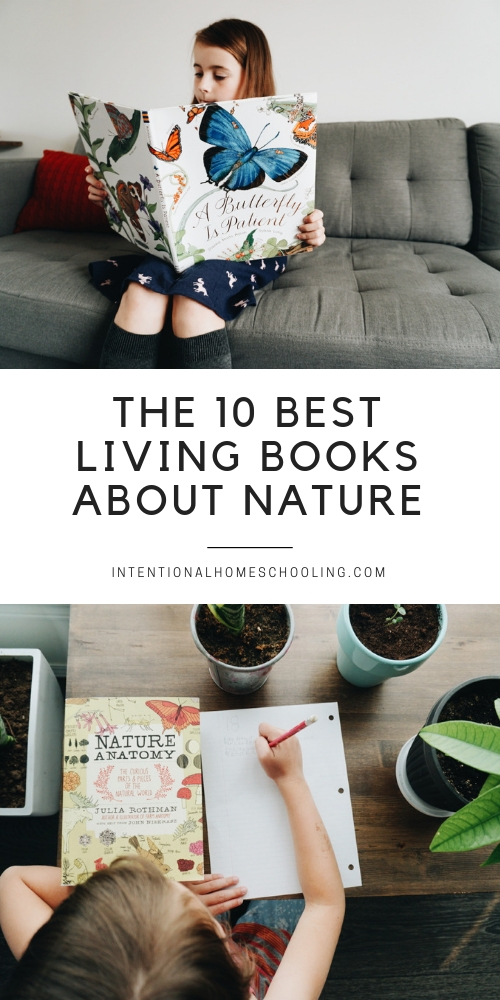 THE BEST LIVING BOOKS ABOUT NATURE

This is one of our favorites. I use it for topic inspiration, a guide when drawing and it serves as a beautiful resource book. Julia Rothman is also the author of Farm Anatomy and Food Anatomy which I would highly recommend checking out as well.
See the world in a whole new way! Acclaimed illustrator Julia Rothman combines art and science in this exciting and educational guide to the structure, function, and personality of the natural world. Explore the anatomy of a jellyfish, the inside of a volcano, monarch butterfly migration, how sunsets work, and much more. Rothman's whimsical illustrations are paired with interactive activities that encourage curiosity and inspire you to look more closely at the world all around you.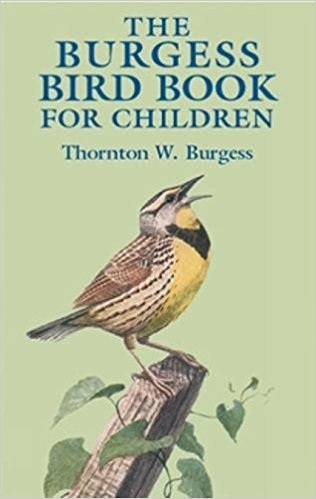 We have been reading through this book this year and I have learned so much about birds!
In this book the author's goal of introducing children to the fascinating subject of bird life is brilliantly realized in story fashion. While "interviewing" Slaty the Junco, Redwing the Blackbird, Melody the Wood Thrush, Spooky the Screech Owl, and dozens of other common birds, our guides, Peter Rabbit and saucy Jenny Wren — and, of course, the reader — learn about their physical appearances, eating and nesting habits, and songs and calls.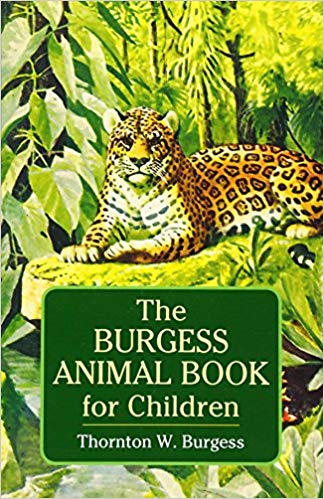 I think Thorton Burgess was brilliant to think of teaching kids about animals in such a fun story format!
When Jenny Wren learns that Peter Rabbit would like to know more about the four-footed friends who share the Green Meadows and Green Forest with him, she encourages him to speak with Old Mother Nature who is only too happy to help. During their "classroom" chats, she not only teaches Peter about Arctic Hare and Antelope Jack but also tells him about such creatures as Flying Squirrel, Mountain Beaver, Pocket Gopher, Grasshopper Mouse, Silvery Bat, Mule Deer, and Grizzly Bear.
Told with all the warmth and whimsy of Burgess's stories, this engaging book acquaints youngsters with many forms of wildlife and the animals' relationships with one another. The charming collection of entertaining tales is sure to transport today's young readers to the same captivating world of nature that delighted generations of children before them.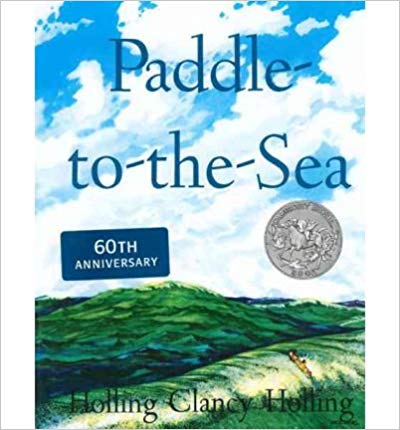 We haven't read all the books by Holling Holling but I have heard such good things about them I hope to get to them all some day. (We are currently reading Seabird.)
A young Indian boy carves a little canoe with a figure inside and names him Paddle-to-the-Sea. Paddle's journey, in text and pictures, through the Great Lakes to the Atlantic Ocean provides an excellent geographic and historical picture of the region.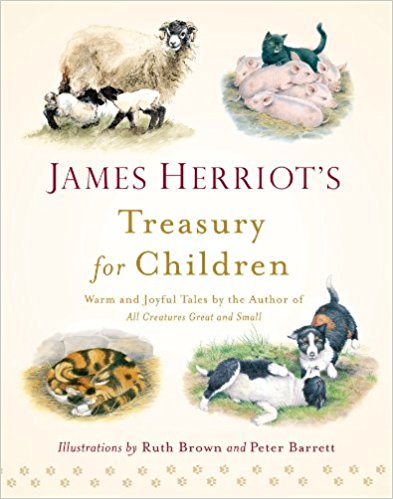 Children have always found a delightful friend in James Herriot. His award-winning stories for young readers bring the farmyard world of Herriot's Yorkshire to vibrant life. Featuring a host of adorable animals and colorful townsfolk, each of the stories is narrated by the country vet himself, with all of the warmth, caring, and good humor that have made James Herriot beloved the world over. Here, in James Herriot's Treasury for Children, we find all of his books for children collected in one beautiful volume.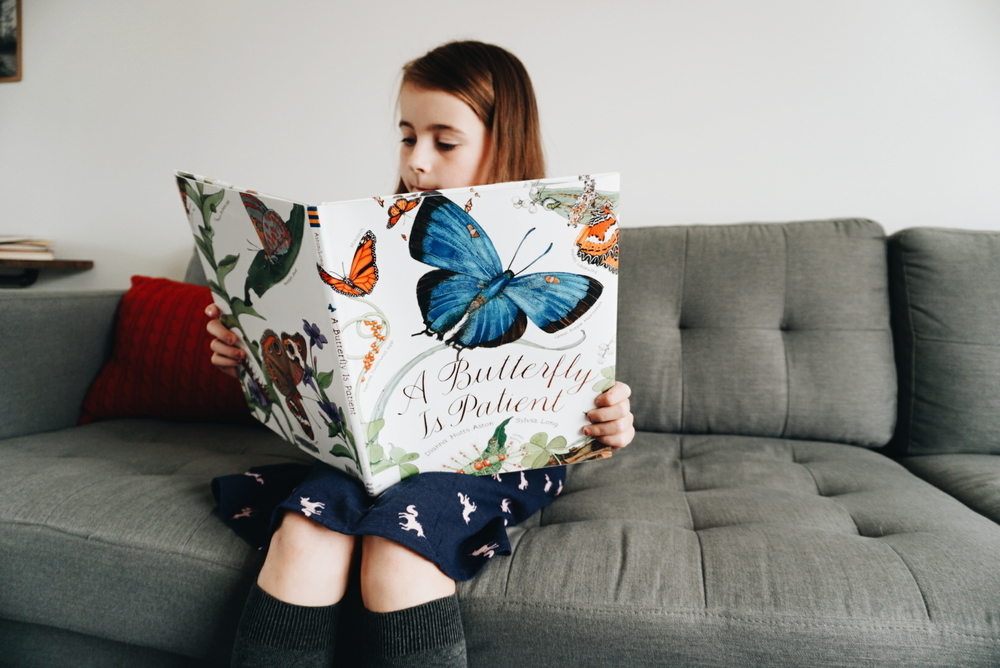 We love this entire series . . .
This gorgeous and informative book looks at the fascinating world of nests, from those of tiny bee hummingbirds to those of orangutans high in the rainforest canopy. Poetic in voice and elegant in design, this carefully researched book introduces children to a captivating array of nest facts and will spark the imaginations of children whether in a classroom reading circle or on a parent's lap.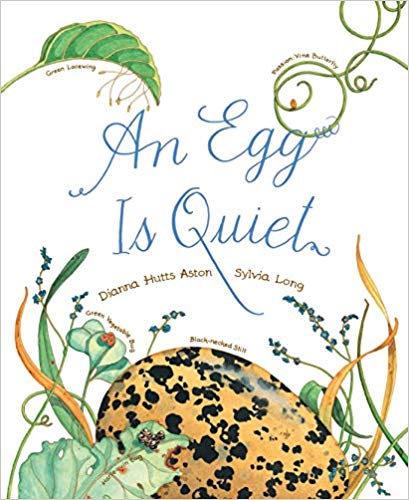 Featuring poetic text and an elegant design, this acclaimed book teaches children countless interesting facts about eggs. Full of wit and charm, An Egg Is Quiet will at once spark the imagination and cultivate a love of science.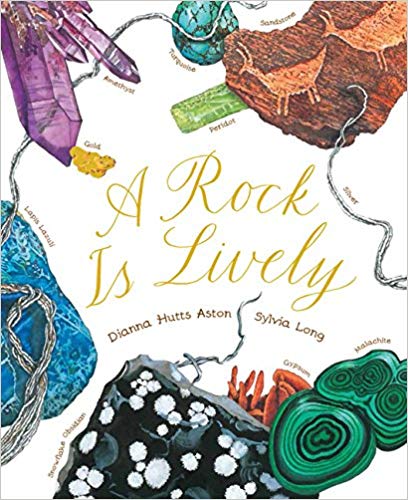 From dazzling blue Lapis Lazuli to volcanic Snowflake Obsidian, an incredible variety of rocks are showcased in all their splendor. Poetic in voice and elegant in design, this book introduces an array of facts, making it equally perfect for classroom sharing and family reading.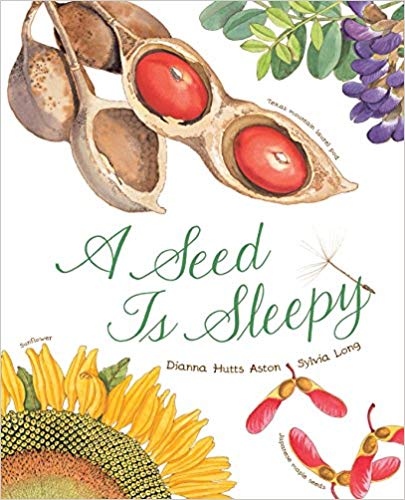 This gorgeous book from award-winning artist Sylvia Long and author Dianna Hutts Aston offers children a beautiful and informative look at the intricate, complex, and often surprising world of seeds. Poetic in voice and elegant in design, the book introduces children to a fascinating array of seed and plant facts, making it perfect reading material at home or in the classroom.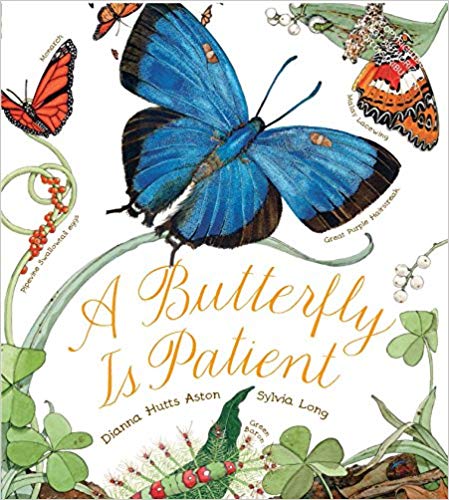 From the creators of the award-winning An Egg Is Quiet, A Seed Is Sleepy, and A Rock Is Livelycomes this gorgeous and informative introduction to the world of butterflies. An incredible variety of butterflies are celebrated here in all of their beauty and wonder, from the tiny Arian Small Blue to the grand Queen Alexandra's Birdwing. Perfect for a child's bedroom bookshelf or for the classroom!