The Best Picture Books Published in 2019
I love taking time to notice the year a book is published and I am noticing such a great trend in picture books. 2019 was a good year for picture books.
I'll admit, we didn't read as many published in 2019 books at the end of the year but there were so many great ones at the beginning of the year that those were most of my favorites anyway.
Curious about our favorites from years past? You can check them out here:
* The Best Picture Books Published in 2018
* The Best Picture Books Published in 2017
* The Best Picture Books Published in 2016
If you have some favorite picture books that were published in 2019 that I didn't share here I would love to hear about them!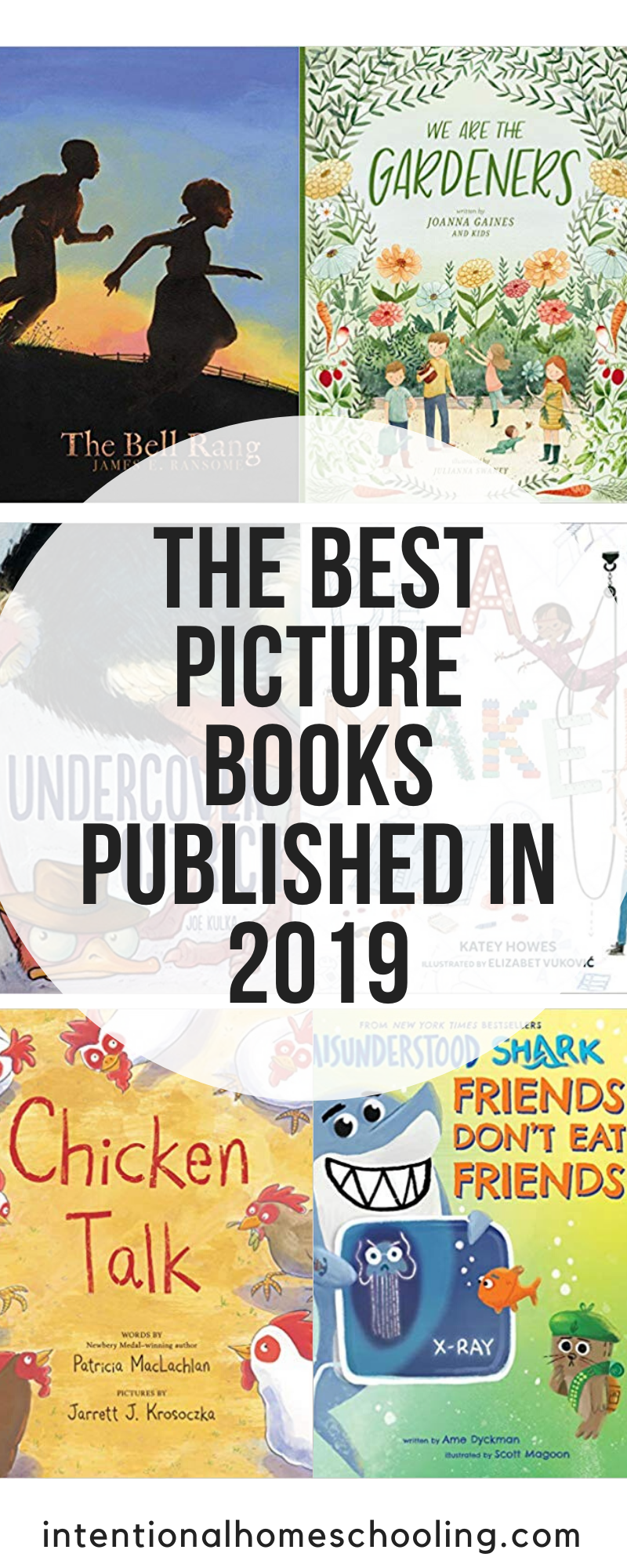 THE BEST PICTURE BOOKS PUBLISHED IN 2019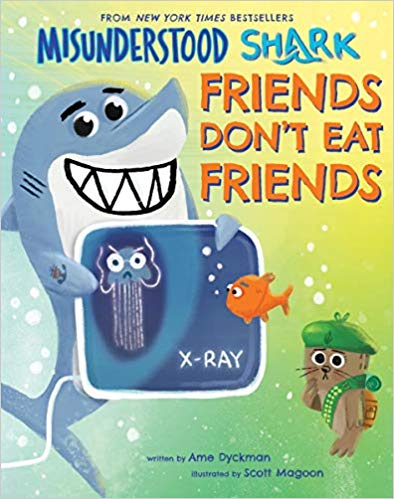 Ame Dyckman is turning into one of my favorite picture book authors. Wolfie the Bunny is still my favorite of hers (because: adoption) but this one was funny and yet educational – the kids had fun retelling some of the shark stats they learned to their Dad at supper.
Last time on Underwater World with Bob Jellyfish…
"SHARK ATE ME! Now get me OUT, Shark!"
"That's strange! I can hear Bob, but I can't see Bob!"
This hilarious follow-up to Misunderstood Shark by New York Times bestselling duo Ame Dyckman and Scott Magoon tackles what it really means to be a good friend. Bob is already irate that Shark has eaten him, but when Shark doesn't admit to eating him, Bob is so mad he declares that the ocean isn't big enough for both of them! Friends Don't Eat Friends is exploding with over-the-top humor and awesome marine facts! For example, when Shark overdoses on Finilla Ice Cream after fighting with Bob, we learn that shark teeth are coated with fluoride. Lucky for Shark, he can't get cavities! Join Shark and the gang for another story and find out if Shark learns his lesson about friendship, or if he really is just misunderstood — again!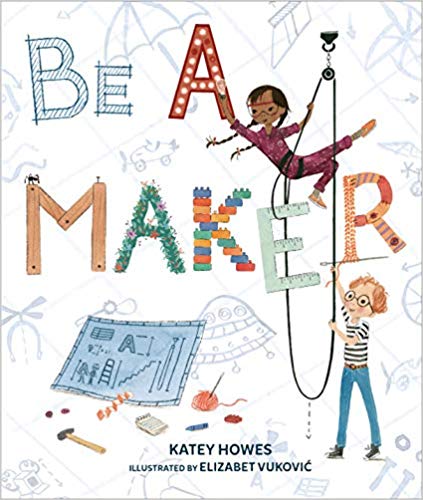 The illustrations in this book remind us so much of Julie Morstad's (my daughter even noticed it without me pointing it out) and we love a book with so many possibilities.
How many things can you make in a day? A tower, a friend, a change? Rhyme, repetition, and a few seemingly straightforward questions engage young readers in a discussion about the many things we make–and the ways we can make a difference in the world. This simple, layered story celebrates creativity through beautiful rhyming verse and vibrant illustrations with a timely message.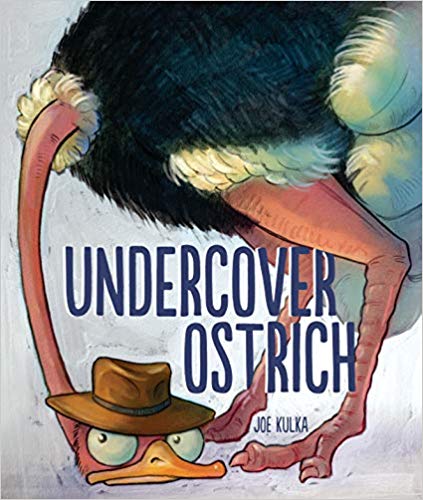 This book had my kids laughing so hard!
Animals can be sneaky. But do you know who is especially sneaky? Undercover ostriches! They're everywhere, and they're masters at going undetected. You've probably seen one and just assumed it was another woodpecker or owl. The narrator of this book is on the case, following a single ostrich on his many adventures. Not until the final twist does author and illustrator Joe Kulka let the readers in on the narrator's true motivation: a peanut collection mission involving undercover elephants.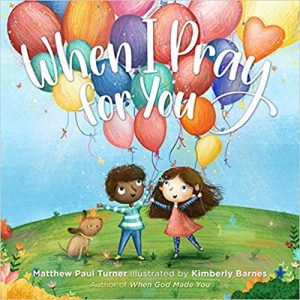 I love the words in this book but also the diversity in the colors of the children. The cover is my favorite because it looks like my two kids!
With lyricism, whimsy, and heartfelt emotion, Matthew Paul Turner reveals the tender emotions connected with watching a beloved child grow up and experience the world. Paired with Kimberley Barnes's vivid and playful illustrations, When I Pray for You is a beautifully affirming book, in which children and parents will see their own stories come to life.
When I Pray for You celebrates the dreams, hopes, and longings parents pray over their children, and shares with the little ones how much care and concern a loved one feels for them.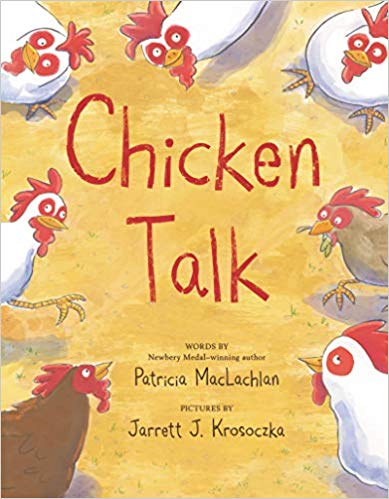 I've had a desire to have backyard chickens for years now, though I'm not sure if I would like it if they would be able to talk . . .
The chickens on the farm have a message for their farm owners! They're tired of arugula salad, how about putting a fan in their hot coop, and HEY—watch out for that snake in your tent.
As the children walk around their beloved farm, they discover more and more chicken talk scratched into the dirt. The family can hardly believe it. What will the chickens possibly say next!?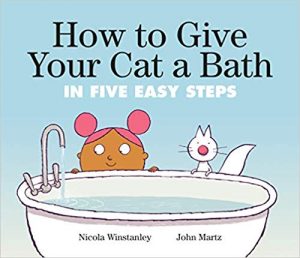 As a cat owning family this book was not only hilarious but also very relatable.
Step one: fill the bath
Step two: put the cat in the bath
Step three: put shampoo on the cat
Step four: rinse the cat
Step five: dry the cat
Seems simple, right? One problem: the cat has no intention of doing ANY of these things! Watch as the steps keep changing, the cat keeps escaping, the girl keeps eating cookies and the mess keeps escalating. Soon it's not just the cat who needs a bath–it's the whole house!
This spoof on an instruction manual features an increasingly bewildered human, a nonchalant cat and a know-it-all narrator . . . who really doesn't know it all. How DO you give a cat a bath? Read on to find out!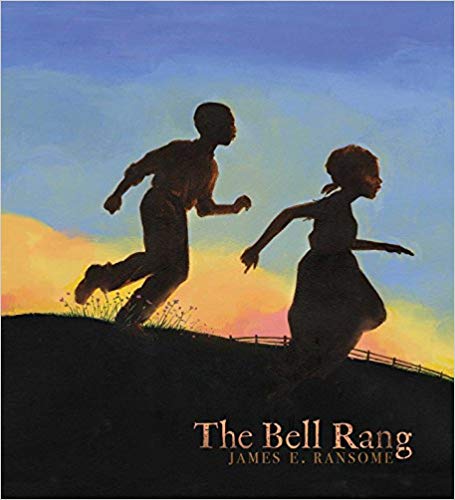 Every single morning, the overseer of the plantation rings the bell. Daddy gathers wood. Mama cooks. Ben and the other slaves go out to work. Each day is the same. Full of grueling work and sweltering heat. Every day, except one, when the bell rings and Ben is nowhere to be found. Because Ben ran. Yet, despite their fear and sadness, his family remains hopeful that maybe, just maybe, he made it North. That he is free.
An ode to hope and a powerful tribute to the courage of those who ran for freedom, The Bell Rang is a stunning reminder that our past can never be forgotten.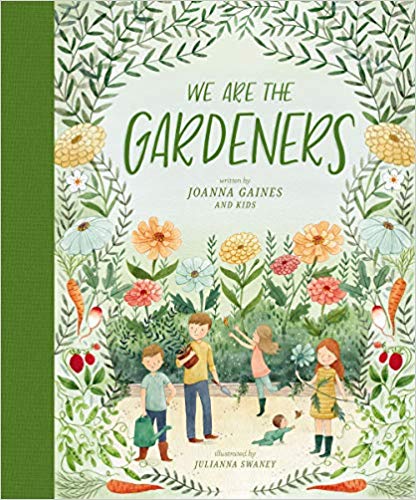 From their failed endeavors, obstacles to overcome (bunnies that eat everything!), and all the knowledge they've gained along the way, the Gaines family shares how they learned to grow a happy, successful garden. As it turns out, trying something new isn't always easy, but the hardest work often yields the greatest reward. There are always new lessons to be learned in the garden!
You and your children can learn all about the Gaines family's story of becoming gardeners in Joanna's first children's book—starting with the first little fern Chip bought for Jo. Over the years, the family's love for gardening blossomed into what is now a beautiful, bustling garden.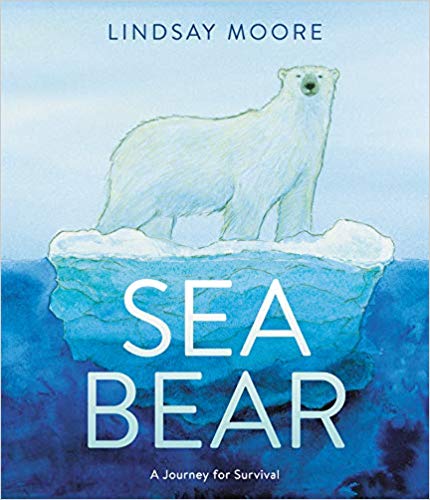 A solitary polar bear travels across the sea ice in pursuit of food. As the ice melts and food becomes scarce, she is forced to swim for days. Finally, storm-tossed and exhausted, she finds shelter on land, where she gives birth to cubs and waits for the sea to freeze again.
Informed by the author's background in marine science, Sea Bear is a vivid and moving page-turner with a vital message about our changing planet. This is a gorgeously illustrated book, with the perfect marriage of scientific fact and poetry, that shows the reality of climate change and how it poses a threat to animals of the Arctic.
If you have some favorite picture books that were published in 2019 that I didn't share here I would love to hear about them!