Ideas to Help You Homeschool In a Winter Slump
January is a pretty terrible month for weather here in Saskatchewan. Looking at my temperature gauge right now I can tell you it is -35C (-31F) and -50C (-58F) with the wind.
Needless to say we don't venture outside much in January and we all start to get cabin fever a bit.
With the cold weather also comes a bit of the winter blues and a bit of a homeschool winter slump.
Knowing this would happen (because it happens every year) back in July, when the sun was shining and the air was still warm I decided to be proactive and I asked for some ideas over on Instagram on what you all like to do when the winter slump occurs.
Oh, now we're down to -52C (-61.6F) . . . after writing this post out I'm going to have to use some of this advice and do some of these in our homeschool today!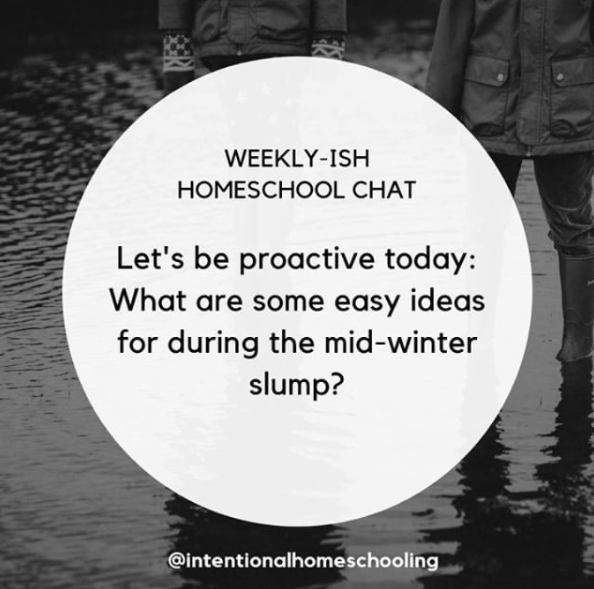 Because my Instagram followers are awesome they shared all sorts of ideas. I am going to share a lot of them here but there were so many you can check out the original Instagram post for all the ideas.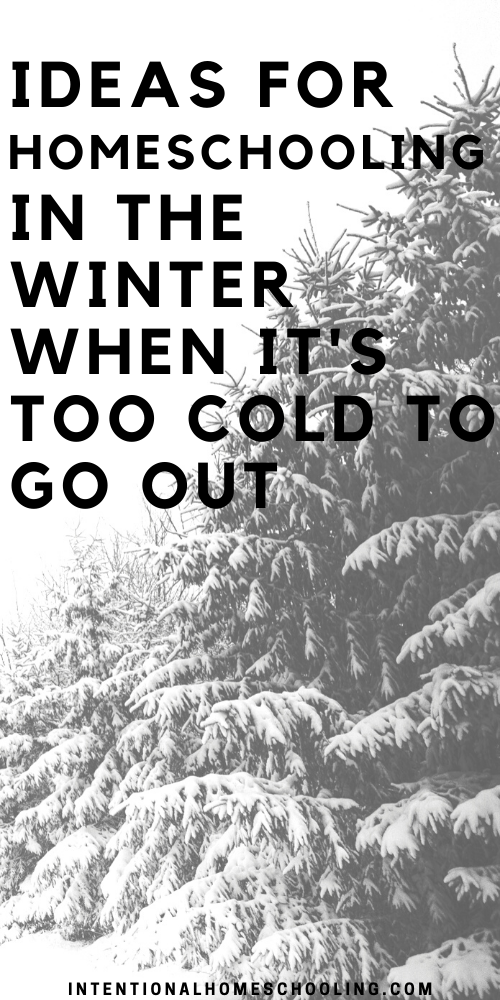 Ideas to Help You Homeschool In a Winter Slump
Also, one thing to note: adding hot chocolate to any of the following suggestions always makes things even better!
Author/Book Study
The winter is a great time to pull out all the books you've collected over the year. There were a couple of people who gave ideas for specific author/book studies they were going to be doing this winter:
Lego
I mean, Lego is just an everyday activity here but even more so in the winter months.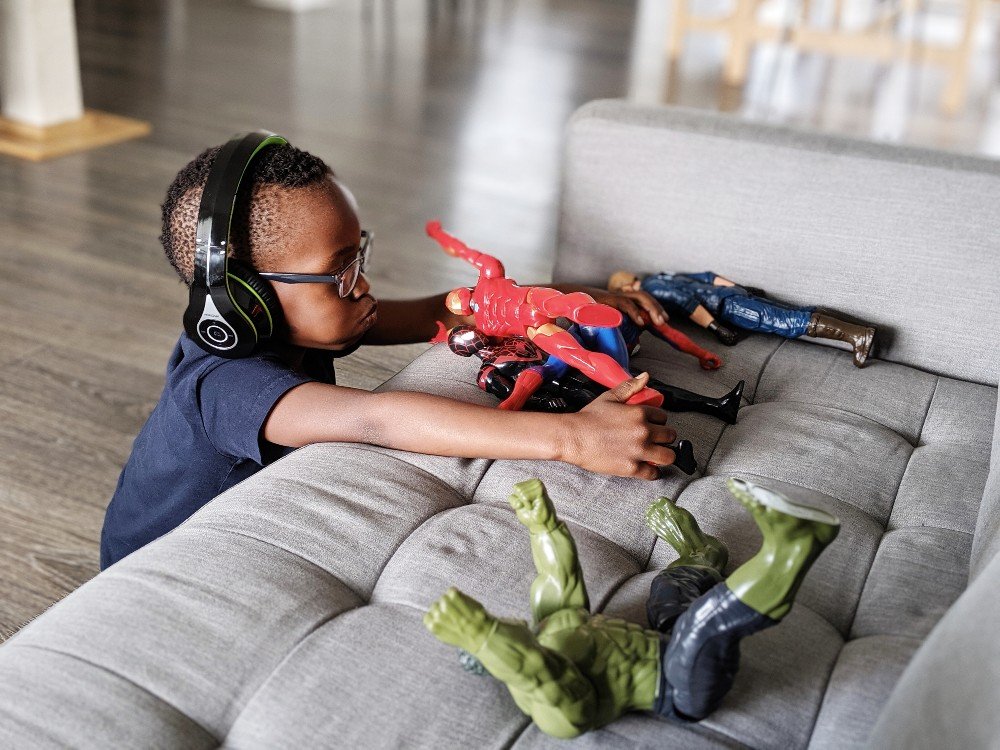 Audiobooks
We love listening to audiobooks in our home (we usually listen while we are eating our meals), you can check out all my audiobook tips, including the various apps we use for listening to audiobooks here and a list of the best audiobooks here.
STEM activities
My kids love STEM activities! Unfortunately I'm not the greatest at doing them myself but my husband is pretty good at it! You can check out all our STEM posts here as well as some great STEM books here.
Historical documentaries
This was a great suggestion but one we've never really done. If you have some great historical documentaries that are good for kids I would love to hear them!
Baking
It not only warms up the house but they learn math and you get something delicious out of it at the end! It's a win all the way around.
Crate Subscriptions
Crate subscriptions can be a lot of fun and the winter is the perfect time to try them out. We've had Little Passports before as well as Kiwi Co.'s Tinker and Doodle crates and the kids have enjoyed all of them! If shipping wasn't so crazy expensive to Canada I'm sure we would get more of them!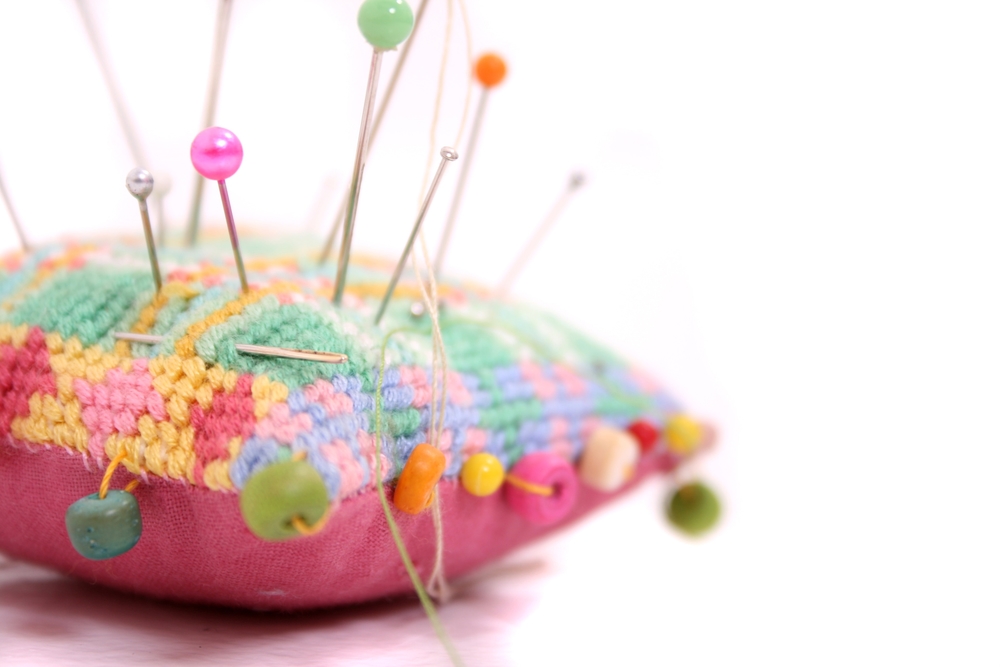 Handicrafts
The winter is the perfect time for all sorts of handicrafts. My daughter really wants to get better and sewing so a few months ago I made a list of ten beginner sewing projects she can pick from this winter.
Learn a new skill
Potentially in relation to handicrafts is to learn a new skill! But you don't have to limit it to handicrafts, you could work on a new language, learning to code, there are tons of different options!
Educational TV
This one is an easy one that kids love and there so many options for! Some of our favorites include:
Inside Campouts
Such a fun idea! Build a fort, grab some snacks, lots of blankets and some books and you're all set! While fort building you work on all sorts of engineering and construction skills.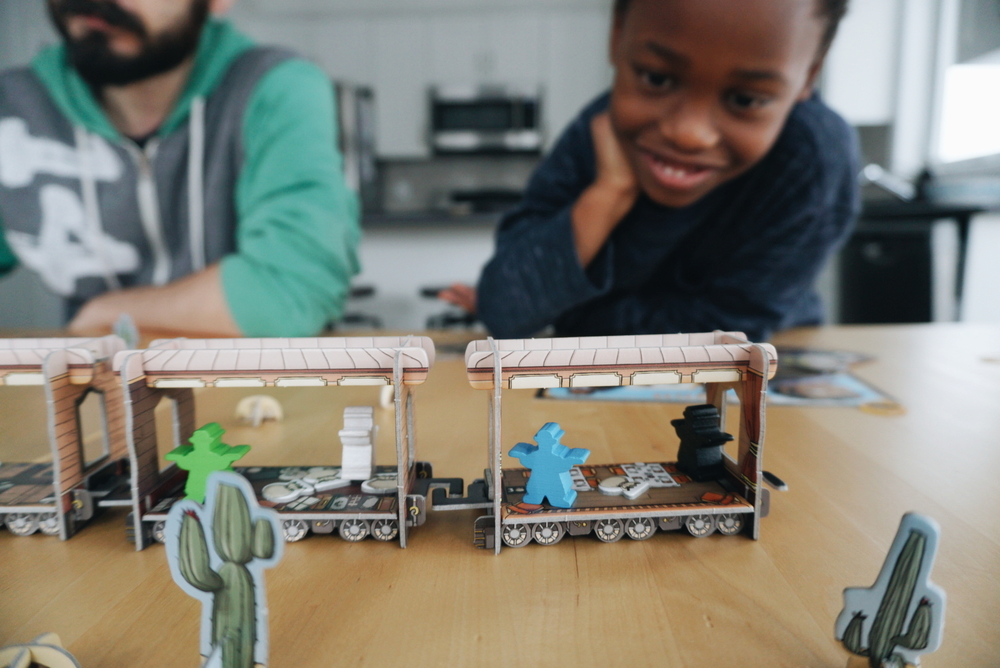 Games
We love playing games together as a family. These are some of our favorites.
While technically not a "game" I also like pulling out a big puzzle to do as a family in the winter (usually one between 500-1000 pieces).
Museum Tours
We have a few different indoor "museum" type places we like to visit and we often save these visits for the winter.
Library
We take out over $20,000 a year in library resources (and that doesn't even factor in our audiobooks via Libby and Hoopla), so obviously we love the library! There are a number of resources available besides just books and they often have some great programming available for kids.
Need some tips for getting more out of your library? Check out my ten tips here.
Play dates
Play dates are always fun but even more vital in the winter months. Plus you can mark it down as "socializing". 😉 (Because homeschool kids are socially awkward, right?!)
Art tables
While I love the idea of art tables, laying out all sorts of craft supplies for kids to use as they wish, I'm honestly a little too OCD and a perfectionist to actually allow it. But I wish it was something we did here!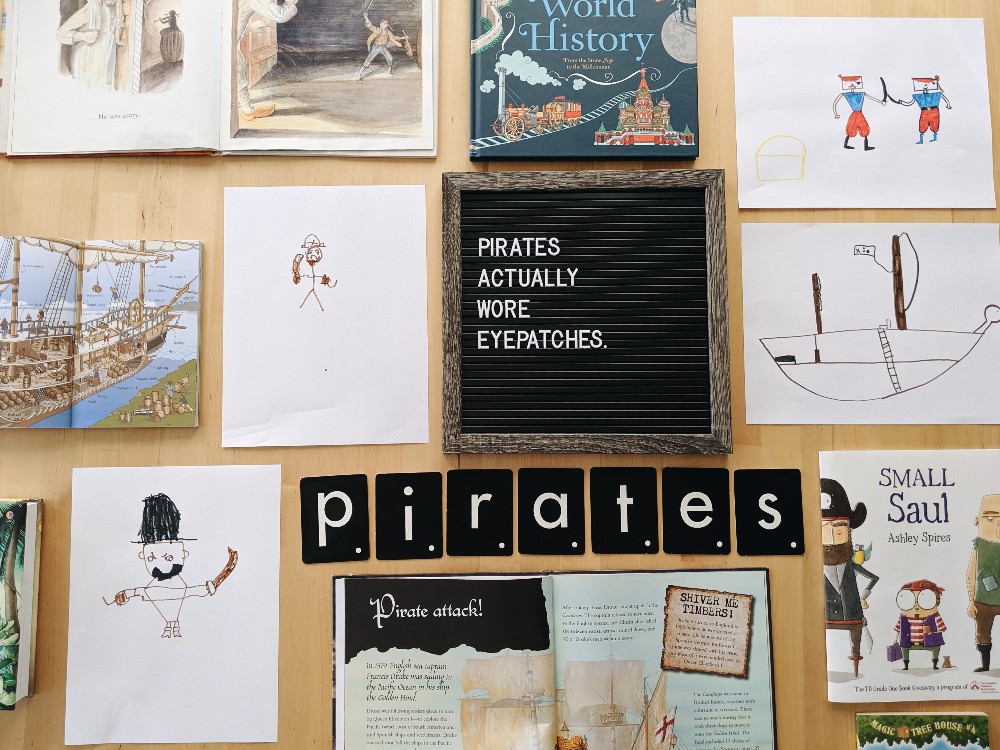 Mini unit studies
I had plans to do weekly mini studies this year and while we haven't had them quite that often we do really enjoy them when we do them.
You can check out the mini unit studies I've shared here.
Homemade Playdough
Always a win! You can make the playdough and play with it too! We make a gluten free version in our home.
If you have more ideas for how to spice things up in the winter and survive the freezing cold winter months while still educating your children I would love to hear them!