Books I Want to Read in 2020
I did not do well with my list of books I wanted to read in 2019. I think I read maybe 5/30 or so.
This year I am scaling the list back and making sure I make the books on  my list a priority.
I made a video of the books I want to read but I'm kind of terrible at book synopsis' because I don't like knowing much about books before going into them so I thought I would copy and paste some descriptions from Amazon here for those who like to know a little more!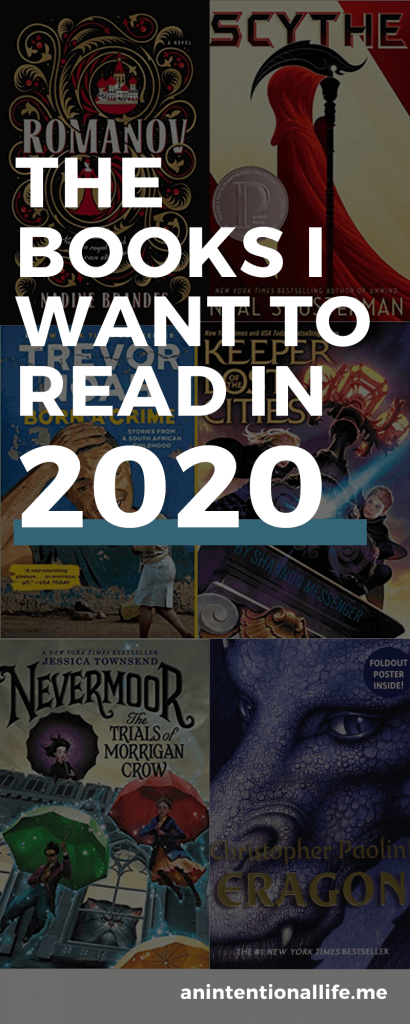 Here's the video:
BOOKS I WANT TO READ IN 2020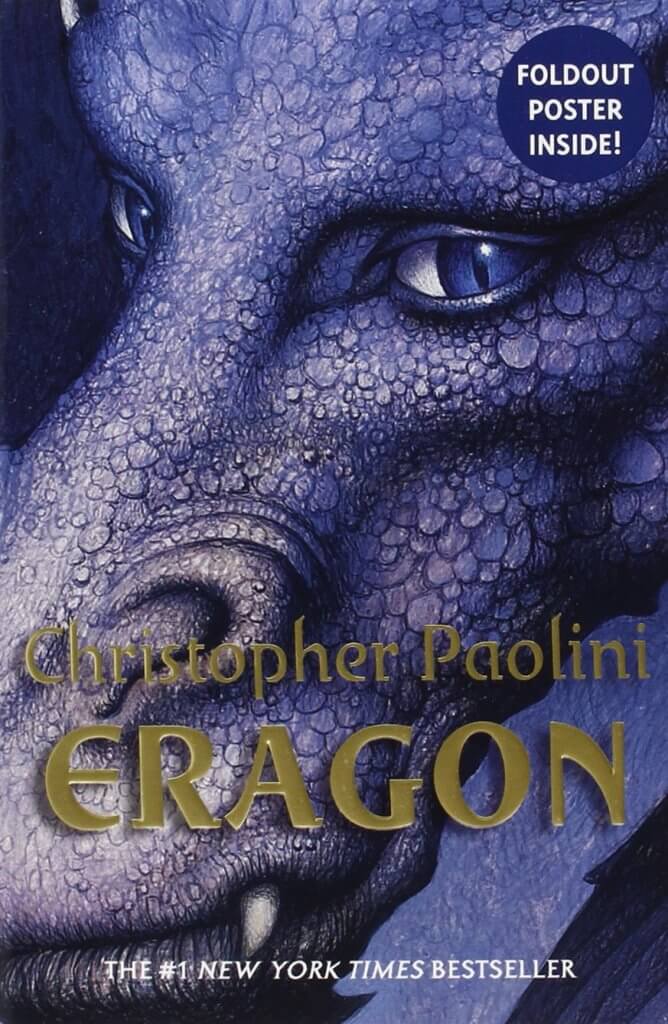 Fifteen-year-old Eragon believes that he is merely a poor farm boy—until his destiny as a Dragon Rider is revealed. Gifted with only an ancient sword, a loyal dragon, and sage advice from an old storyteller, Eragon is soon swept into a dangerous tapestry of magic, glory, and power. Now his choices could save—or destroy—the Empire.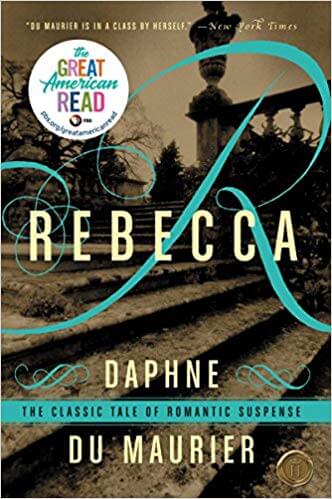 "Last night I dreamt I went to Manderly again."
With these words, the reader is ushered into an isolated gray stone mansion on the windswept Cornish coast, as the second Mrs. Maxim de Winter recalls the chilling events that transpired as she began her new life as the young bride of a husband she barely knew. For in every corner of every room were phantoms of a time dead but not forgotten—a past devotedly preserved by the sinister housekeeper, Mrs. Danvers: a suite immaculate and untouched, clothing laid out and ready to be worn, but not by any of the great house's current occupants. With an eerie presentiment of evil tightening her heart, the second Mrs. de Winter walked in the shadow of her mysterious predecessor, determined to uncover the darkest secrets and shattering truths about Maxim's first wife—the late and hauntingly beautiful Rebecca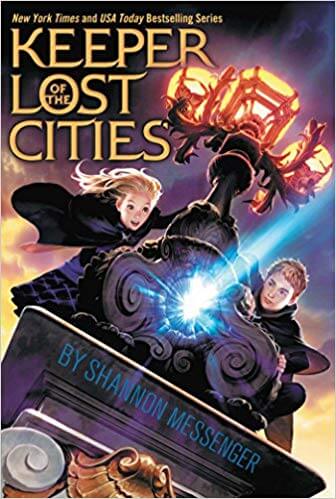 Twelve-year-old Sophie has never quite fit into her life. She's skipped multiple grades and doesn't really connect with the older kids at school, but she's not comfortable with her family, either. The reason? Sophie's a Telepath, someone who can read minds. No one knows her secret—at least, that's what she thinks…
But the day Sophie meets Fitz, a mysterious (and adorable) boy, she learns she's not alone. He's a Telepath too, and it turns out the reason she has never felt at home is that, well…she isn't. Fitz opens Sophie's eyes to a shocking truth, and she is forced to leave behind her family for a new life in a place that is vastly different from what she has ever known.
But Sophie still has secrets, and they're buried deep in her memory for good reason: The answers are dangerous and in high-demand. What is her true identity, and why was she hidden among humans? The truth could mean life or death—and time is running out.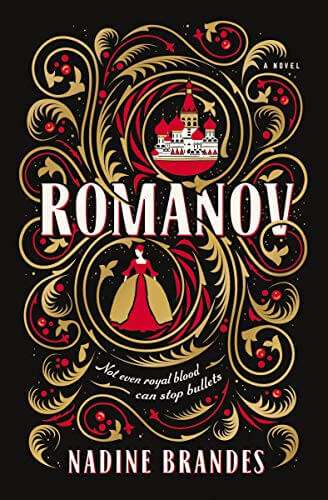 Anastasia "Nastya" Romanov was given a single mission: to smuggle an ancient spell into her suitcase on her way to exile in Siberia. It might be her family's only salvation. But the leader of the Bolshevik army is after them, and he's hunted Romanov before.
Nastya's only chances of saving herself and her family are either to release the spell and deal with the consequences, or to enlist help from Zash, the handsome soldier who doesn't act like the average Bolshevik. Nastya has only dabbled in magic, but it doesn't frighten her half as much as her growing attraction to Zash. She likes him. She thinks he might even like her.
That is, until she's on one side of a firing squad . . . and he's on the other.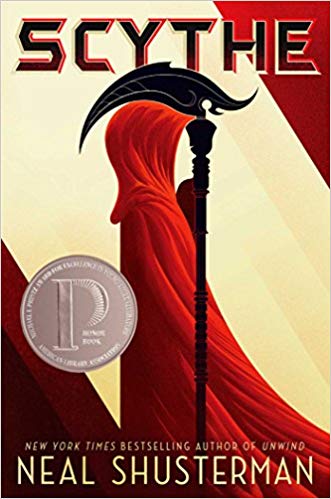 A world with no hunger, no disease, no war, no misery: humanity has conquered all those things, and has even conquered death. Now Scythes are the only ones who can end life—and they are commanded to do so, in order to keep the size of the population under control.
Citra and Rowan are chosen to apprentice to a scythe—a role that neither wants. These teens must master the "art" of taking life, knowing that the consequence of failure could mean losing their own.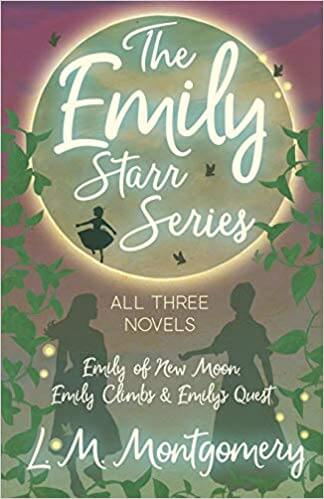 This series tells the story of an orphaned girl using her wit and courage to face the harsh world she finds herself in. Emily grows from childhood to adulthood over the course of the three books. Written by Lucy Maud Montgomery, the Canadian author who is perhaps best known for her novel 'Anne of Green Gables.' A fascinating novel of the period that is still an interesting and entertaining read today.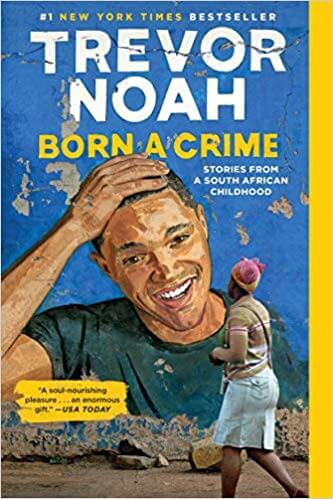 Trevor Noah's unlikely path from apartheid South Africa to the desk of The Daily Show began with a criminal act: his birth. Trevor was born to a white Swiss father and a black Xhosa mother at a time when such a union was punishable by five years in prison. Living proof of his parents' indiscretion, Trevor was kept mostly indoors for the earliest years of his life, bound by the extreme and often absurd measures his mother took to hide him from a government that could, at any moment, steal him away. Finally liberated by the end of South Africa's tyrannical white rule, Trevor and his mother set forth on a grand adventure, living openly and freely and embracing the opportunities won by a centuries-long struggle.
Born a Crime is the story of a mischievous young boy who grows into a restless young man as he struggles to find himself in a world where he was never supposed to exist. It is also the story of that young man's relationship with his fearless, rebellious, and fervently religious mother—his teammate, a woman determined to save her son from the cycle of poverty, violence, and abuse that would ultimately threaten her own life.
The stories collected here are by turns hilarious, dramatic, and deeply affecting. Whether subsisting on caterpillars for dinner during hard times, being thrown from a moving car during an attempted kidnapping, or just trying to survive the life-and-death pitfalls of dating in high school, Trevor illuminates his curious world with an incisive wit and unflinching honesty. His stories weave together to form a moving and searingly funny portrait of a boy making his way through a damaged world in a dangerous time, armed only with a keen sense of humor and a mother's unconventional, unconditional love.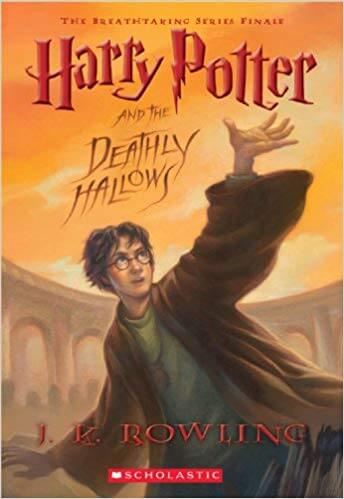 Readers beware. The brilliant, breathtaking conclusion to J.K. Rowling's spellbinding series is not for the faint of heart–such revelations, battles, and betrayals await in Harry Potter and the Deathly Hallows that no fan will make it to the end unscathed. Luckily, Rowling has prepped loyal readers for the end of her series by doling out increasingly dark and dangerous tales of magic and mystery, shot through with lessons about honor and contempt, love and loss, and right and wrong. Fear not, you will find no spoilers in our review–to tell the plot would ruin the journey, and Harry Potter and the Deathly Hallows is an odyssey the likes of which Rowling's fans have not yet seen, and are not likely to forget. But we would be remiss if we did not offer one small suggestion before you embark on your final adventure with Harry–bring plenty of tissues.
The heart of Book 7 is a hero's mission–not just in Harry's quest for the Horcruxes, but in his journey from boy to man–and Harry faces more danger than that found in all six books combined, from the direct threat of the Death Eaters and you-know-who, to the subtle perils of losing faith in himself. Attentive readers would do well to remember Dumbledore's warning about making the choice between "what is right and what is easy," and know that Rowling applies the same difficult principle to the conclusion of her series. While fans will find the answers to hotly speculated questions about Dumbledore, Snape, and you-know-who, it is a testament to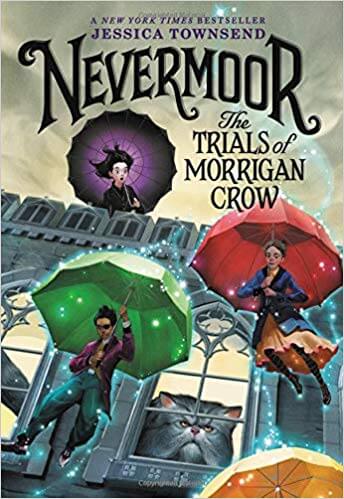 Morrigan Crow is cursed. Having been born on Eventide, the unluckiest day for any child to be born, she's blamed for all local misfortunes, from hailstorms to heart attacks–and, worst of all, the curse means that Morrigan is doomed to die at midnight on her eleventh birthday.
But as Morrigan awaits her fate, a strange and remarkable man named Jupiter North appears. Chased by black-smoke hounds and shadowy hunters on horseback, he whisks her away into the safety of a secret, magical city called Nevermoor.
It's then that Morrigan discovers Jupiter has chosen her to contend for a place in the city's most prestigious organization: the Wundrous Society. In order to join, she must compete in four difficult and dangerous trials against hundreds of other children, each with an extraordinary talent that sets them apart–an extraordinary talent that Morrigan insists she does not have. To stay in the safety of Nevermoor for good, Morrigan will need to find a way to pass the tests–or she'll have to leave the city to confront her deadly fate.
The next two are actually authors. I don't own any of their books (yet) and I'm not really sure where to start with either of them, if you have a suggestion I would love to hear it!
There you have it, my official, priority TBR for 2020! (If you want to see my TBR Master List, that's here.)
What are some of the books you have on your TBR for 2020?