Eight Read Alouds & Audiobooks for Grade Two
Grade two is such a fun age for read aloud novels!
The books I'm sharing in today's list are really good for a variety of ages. We've actually listened to six of them on audio this year while Raeca is in grade one, she enjoyed them and so did I. Some of the themes went a bit above her, but that's okay, I have a feeling we'll be re-listening to a number of these, or she'll read them on her own in awhile.
There are some great classics on this list and some of these are new but are definitely going to go down as classics in the future.
Let's get on with this awesome list!

EIGHT GREAT READ ALOUDS FOR GRADE TWO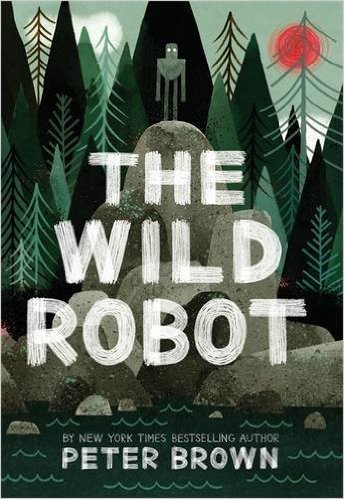 Um, should I admit that I got teary listening to a book about a robot? Cause I definitely did.
Can a robot survive in the wilderness? When robot Roz opens her eyes for the first time, she discovers that she is alone on a remote, wild island. She has no idea how she got there or what her purpose is–but she knows she needs to survive. After battling a fierce storm and escaping a vicious bear attack, she realizes that her only hope for survival is to adapt to her surroundings and learn from the island's unwelcoming animal inhabitants. As Roz slowly befriends the animals, the island starts to feel like home–until, one day, the robot's mysterious past comes back to haunt her.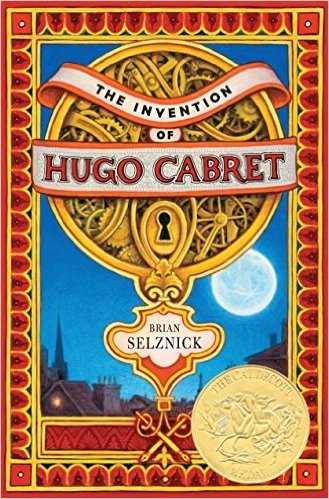 I've said it before, but if you listen to this one audio make sure you get the hard copy as well, you'll want to see all the photos in this book!
Orphan, clock keeper, and thief, Hugo lives in the walls of a busy Paris train station, where his survival depends on secrets and anonymity. But when his world suddenly interlocks with an eccentric, bookish girl and a bitter old man who runs a toy booth in the station, Hugo's undercover life, and his most precious secret, are put in jeopardy. A cryptic drawing, a treasured notebook, a stolen key, a mechanical man, and a hidden message from Hugo's dead father form the backbone of this intricate, tender, and spellbinding mystery.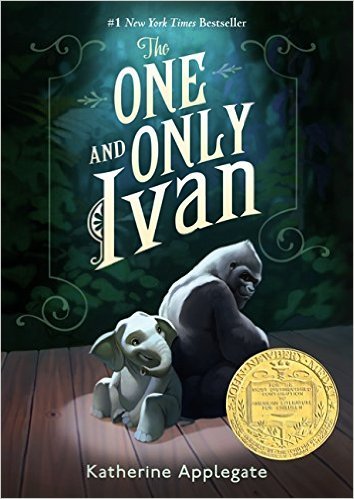 Katherine Applegate has quickly become one of my favorite authors, we loved this one!
This stirring and unforgettable novel from renowned author Katherine Applegate celebrates the transformative power of unexpected friendship. Inspired by the true story of a captive gorilla known as Ivan, this illustrated novel is told from the point of view of Ivan himself. Having spent twenty-seven years behind the glass walls of his enclosure in a shopping mall, Ivan has grown accustomed to humans watching him. He hardly ever thinks about his life in the jungle. Instead, Ivan occupies himself with television, his friends Stella and Bob, and painting. But when he meets Ruby, a baby elephant taken from the wild, he is forced to see their home, and his art, through new eyes.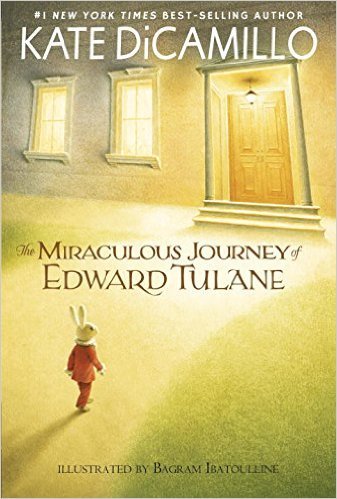 To be honest I'm not a huge Kate DiCamillo fan like some others are but I really love this one.
Once, in a house on Egypt Street, there lived a china rabbit named Edward Tulane. The rabbit was very pleased with himself, and for good reason: he was owned by a girl named Abilene, who adored him completely. And then, one day, he was lost. . . . Kate DiCamillo takes us on an extraordinary journey, from the depths of the ocean to the net of a fisherman, from the bedside of an ailing child to the bustling streets of Memphis. Along the way, we are shown a miracle – that even a heart of the most breakable kind can learn to love, to lose, and to love again.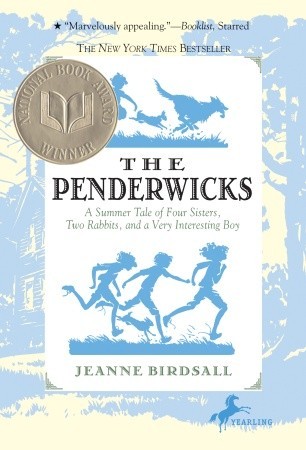 Written like a classic it's kind of hard to believe this book is so new.
This summer the Penderwick sisters have a wonderful surprise: a holiday on the grounds of a beautiful estate called Arundel. Soon they are busy discovering the summertime magic of Arundel's sprawling gardens, treasure-filled attic, tame rabbits, and the cook who makes the best gingerbread in Massachusetts. But the best discovery of all is Jeffrey Tifton, son of Arundel's owner, who quickly proves to be the perfect companion for their adventures. The icy-hearted Mrs. Tifton is not as pleased with the Penderwicks as Jeffrey is, though, and warns the new friends to stay out of trouble. Which, of course, they will—won't they? One thing's for sure: it will be a summer the Penderwicks will never forget.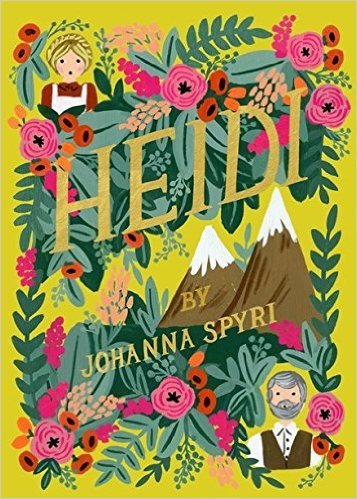 Such a classic, I can't wait to listen to this one on audio with Raeca.
At the age of five, little orphan Heidi is sent to live with her grandfather in the Alps. Everyone in the village is afraid of him, but Heidi is fascinated by his long beard and bushy grey eyebrows. She loves her life in the mountains, playing in the sunshine and growing up amongst the goats and birds. But one terrible day, Heidi is collected by her aunt and is made to live with a new family in town. Heidi can't bear to be away from her grandfather; can she find a way back up the mountain, where she belongs?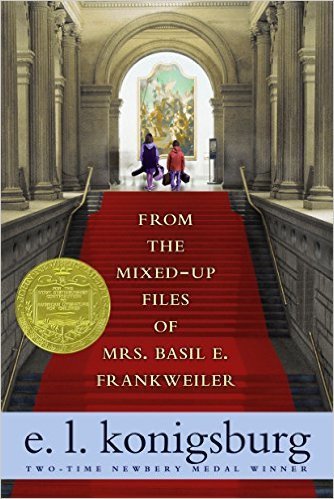 This brings me back to elementary school. I don't know what grade I was in when my teacher read it to the class but I remember enjoying it then and I enjoyed listening to it again now.
When suburban Claudia Kincaid decides to run away, she knows she doesn't just want to run from somewhere she wants to run to somewhere–to a place that is comfortable, beautiful, and preferably elegant. She chooses the Metropolitan Museum of Art in New York City. Knowing that her younger brother, Jamie, has money and thus can help her with the serious cash flow problem she invites him along. Once settled into the museum, Claudia and Jamie, find themselves caught up in the mystery of an angel statue that the museum purchased at an auction for a bargain price of $250. The statue is possibly an early work of the Renaissance master Michelangelo, and therefore worth millions. Is it? Or isn't it? Claudia is determined to find out. This quest leads Claudia to Mrs. Basil E. Frankweiler, the remarkable old woman who sold the statue and to some equally remarkable discoveries about herself.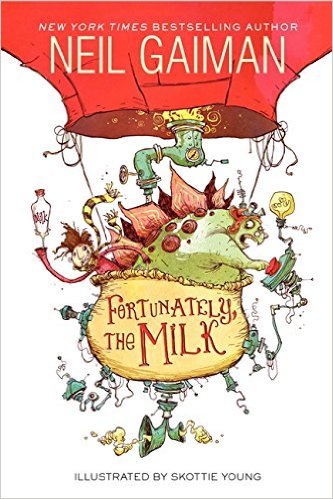 Seriously one of the funniest books out there. We've listened and read this one a couple of times, and we'll be doing the same again soon.
We have read and listened to this book a few times already and it never disappoints. The audio, read by the author himself, is top notch! A tale of the bravery and selflessness exhibited by a father taking care of his children while his wife is away. Despite Mom's advance warning, the family finds itself ready for breakfast but without milk for cereal and tea, so Dad takes a trip to the store to get some. Upon his long-awaited return, he gives the children a fantastical and descriptive explanation of the adventures he faced while trying to make it back home. Not only did he embark on a time-traveling hot-air balloon ride with a stegosaurus, but he also confronted pirates, aliens, wumpires, and a volcano god, never losing possession of the milk.