Decluttering Books – Minimalist Homeschooling
In case you've missed it, we love books around here. I think the idea of being able to justify buying a bunch of books may have sparked my initial interest in homeschooling.
I love seeing what other homeschooling families are up to, especially the novels and picture books they are reading as well as the encyclopedias and resource books they use. But it hit me lately that there are a number of books I've acquired because I like the idea of doing what other homeschooling families are doing but we will never actually use them in our homeschool.
I follow a lot of Charlotte Mason homeschooling families on social media and love how their days look, just full of learning from living books and lots of nature study and so I've bought a lot of the books those families use and recommend.
Then last week I finally realized/admitted to myself that even though I love a lot of the idea of a Charlotte Mason education, it really just doesn't suit our (or my) personality, I am definitely more on the side of a/n eclectic/digital/unschooling homeschooler.
With this realization also came the epiphany that I've purchased many books to suit the homeschool in my head but that's not the homeschool we are living.
Much to my amazement, once I realized this it was easy for me to pick out the books that I was holding on to with good intentions but we would never actually use.
I'm guessing there are others out there just like me that have books they could get rid of if they were honest with themselves.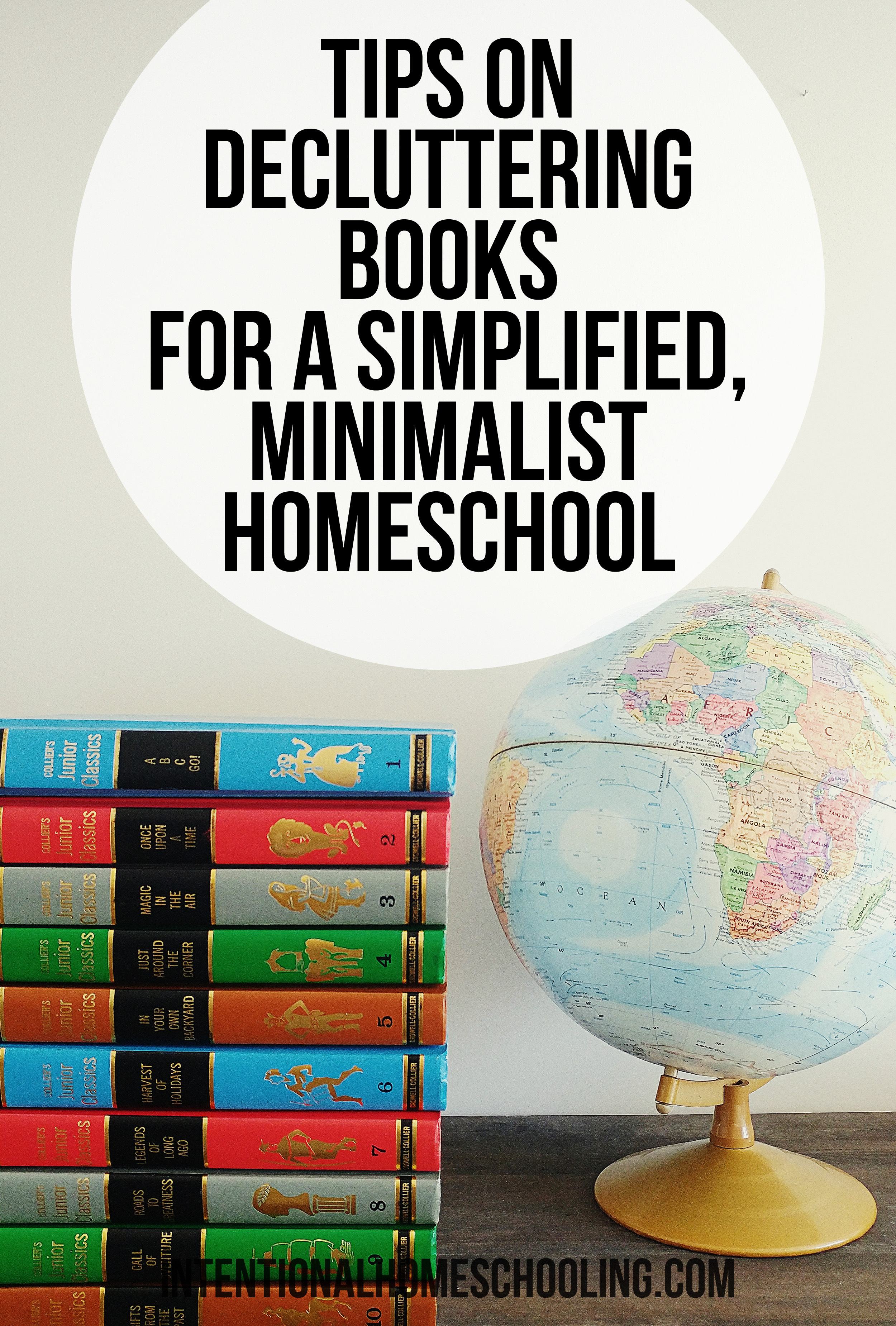 THREE QUESTIONS TO ASK YOURSELF
WHEN DECIDING WHICH BOOKS TO DECLUTTER
HAVE WE EVER USED IT?
Now, there is nothing wrong with buying books in advance for a year or two down the road if you find a good deal, but take some time to look at each of the books that are on your shelf right now and are suitable to the ages of your homeschooling children. Are there books there that you have never used? Um, I definitely had some books in this category that I let go.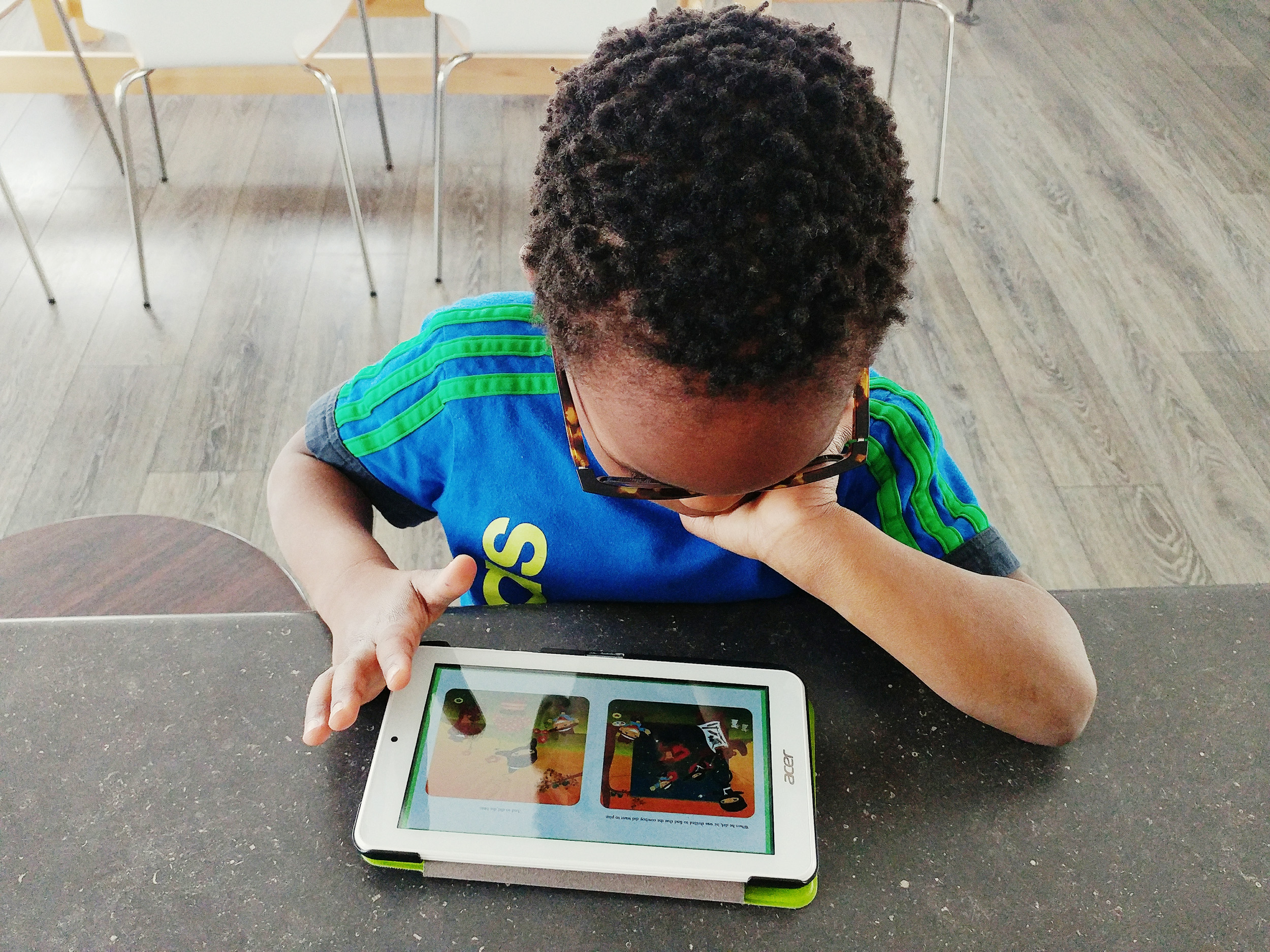 DOES THIS BOOK FIT WITH OUR TYPE OF HOMESCHOOLING?
One of the books that I got rid of was The Handbook of Nature Study, one that I have heard so many good things about and have looked up multiple ways to use but when I was honest with myself I realized we are much better off being unschooled when it comes to nature study and just studying things that come up naturally. We still have some good resources in this area like Nature Anatomy and The Practical Naturalist and local bird books that we can refer to when we have questions.
IS THERE AN ONLINE RESOURCE THAT CAN REPLACE THIS BOOK?
I really appreciate the digital age and how it can help me cut back on physical clutter. I had a couple of fairy tale anthologies that I got rid of and have some Kindle books that have replaced them instead. We do still have a couple of workbooks but I think I will shortly be replacing our math workbook with Khan Academy. In addition, I also like having Epic to help reduce our picture and chapter books.
Using these three questions I've been able to get rid of a number of books in our house that were just taking up space instead of being useful. And having less books (and stuff) helps reduce the amount of cleaning we need to do (score!).
How about you, do you have any books you've been hoarding that you can get rid of?