Homeschool Week in Review – Volume 10
I have been sharing a review of our homeschool week over on my homeschool blog for the last number of months but I have recently/once again been mulling over the idea of combing both my blogs into one.
The reason I have kept them separate has been for "the people" – those that want to read about homeschooling can head there and those that want to read the rest can come here. But with the way life has been in the last while I think it's time to prioritize what makes sense for our family and that is me writing on one blog instead of two.
The homeschool site will continue to stay live and I'll take the next while to decide if I want to go back to two sites or just stick with the one. If I stick with just this one I will slowly move things over from the other site to here.
Anyway, because of our foster boys, Buzz and Woody, leaving us so abruptly on Friday the other week we decided to take a quick family vacation last week and kind of had an impromptu February break. We did a little bit of learning in the in-between moments though.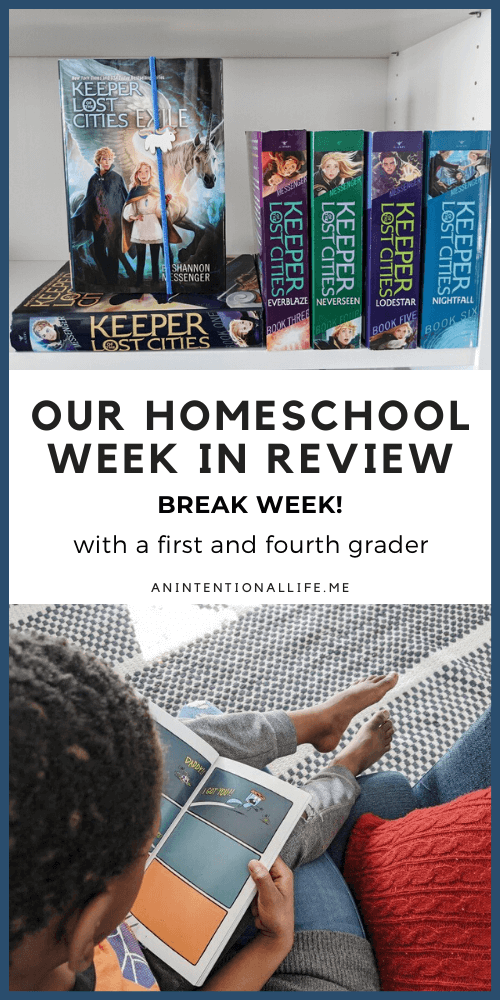 OUR HOMESCHOOL WEEK IN REVIEW
For reference, here's the low down on the kids:
Raeca – she's 9 and in grade 4
Ephraim – he's 6 and in grade 1
Here's a recap of our week:
+ most of our week consisted of a quick little road trip, and of course, no road trip would be complete without a book (or in my case, a stack of books). Raeca took along the first Keeper of the Lost Cities book.
+ and we also continued our family audiobook on the trip, the fourth book in the Wingfeather Saga, The Warden and the Wolf King.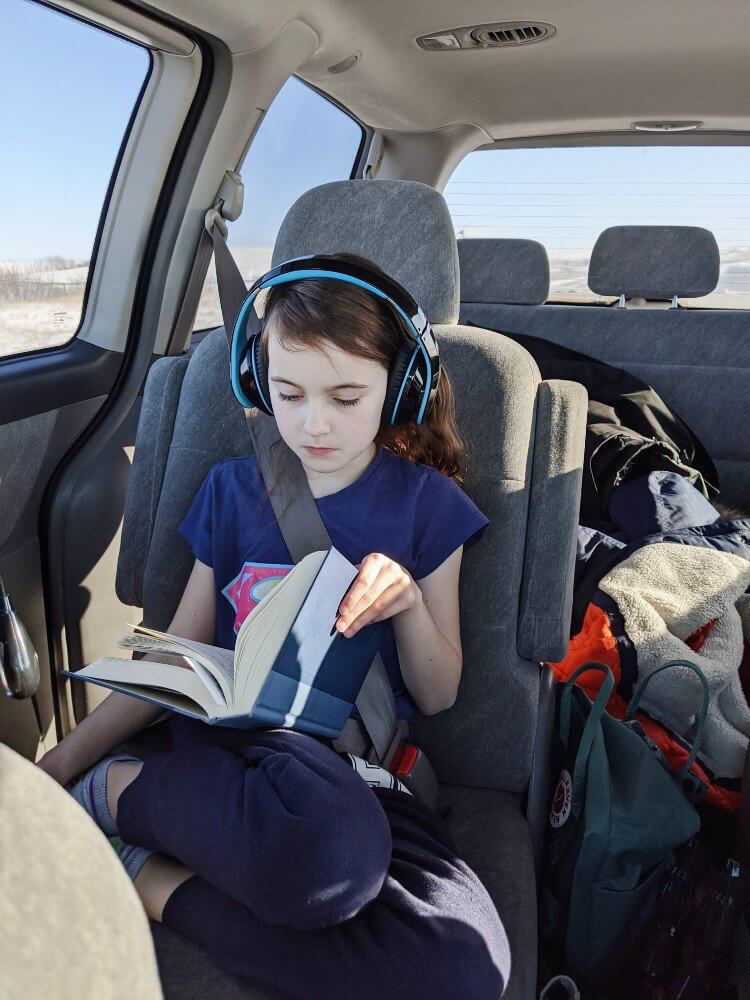 + we bought a new family game while we were gone, it's a simple and quick game that we've already played a lot, Kingdomino, The adding of the points at the end involves a good amount of addition and multiplication so I appreciate that I can know I'm getting some sneaky math in while we are just playing a fun game.
+ we went to a bookstore while on our trip (cause, how could we not?!) and I was scoping out different graphic novels for Ephraim. I got a couple from the library and the first one he chose to read was Bird and Squirrel: All Tangled Up.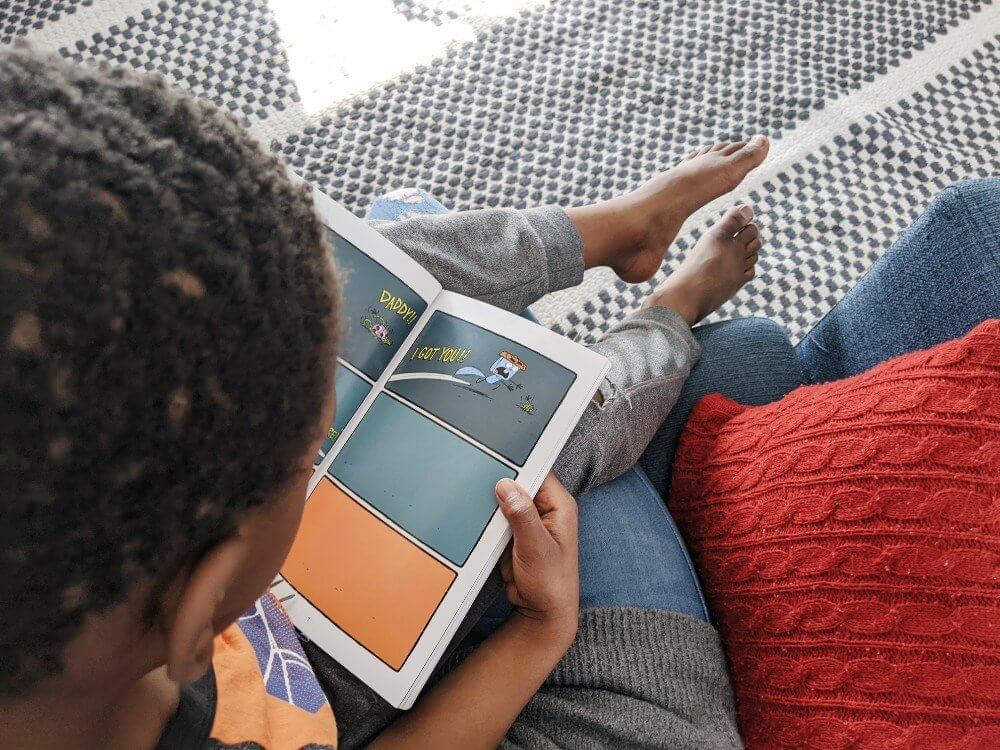 + a friend mentioned the Brain Candy YouTube channel to us a few weeks ago when we had Buzz and Woody, and Ephraim has enjoyed a few of their videos, like this one on how excavators work.
Since we ended up getting a new little addition to our family on the Thursday we didn't do much else for the week. It wasn't planned in advance but like I said, this pretty much ended up being our February break week.