16 Picture Books Every Family Should Own
I enjoy the library and we use it to the max but there are some books a family should just own. When you own books you read them again and again and without even knowing it you begin to form a family culture around the books you read.
Ephraim's favorite book for the longest time was One Fish, Two Fish, Red Fish, Blue Fish and we are all still constantly quoting that book. It's like inside jokes that pretty much only our family gets.
I love giving books as gifts, you give what you would like to receive, right? If you are a book lover, a great way to pass on the love is to give books at baby showers, the books on this list are perfect gifts for new babies and families.
16 PICTURE BOOKS
EVERY FAMILY SHOULD OWN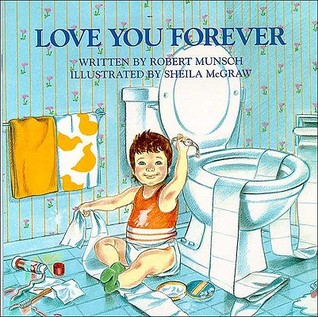 I choke up every time I read this book, it always makes me think about the day my kids will be grown up and leave the house.
A young woman holds her newborn son And looks at him lovingly. Softly she sings to him: "I'll love you forever I'll like you for always As long as I'm living My baby you'll be." So begins the story that has touched the hearts of millions worldwide.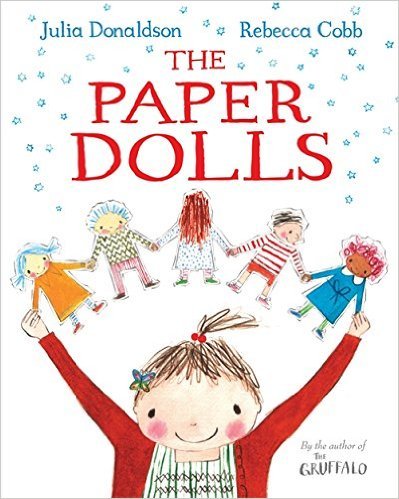 A string of paper dolls go on a fantastical adventure through the house and out into the garden. They soon escape the clutches of the toy dinosaur and the snapping jaws of the oven-glove crocodile, but then a very real pair of scissors threatens.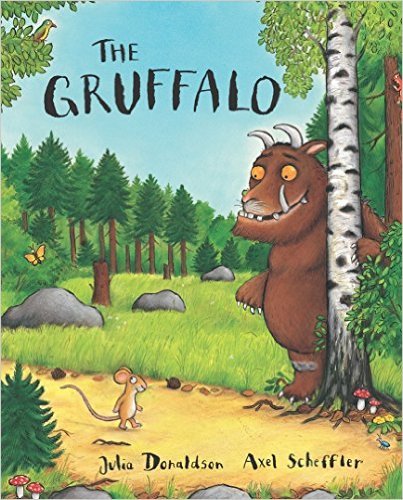 A mouse is taking a stroll through the deep, dark wood when along comes a hungry fox, then an owl, and then a snake. The mouse is good enough to eat but smart enough to know this, so he invents . . . the gruffalo! As Mouse explains, the gruffalo is a creature with terrible claws, and terrible tusks in its terrible jaws, and knobbly knees and turned-out toes, and a poisonous wart at the end of its nose. But Mouse has no worry to show. After all, there's no such thing as a gruffalo. . . .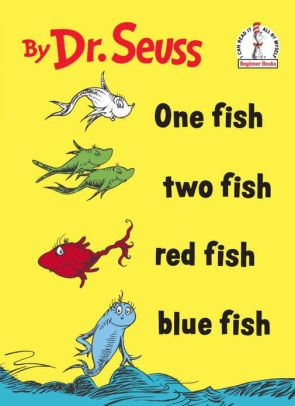 "From there to here, from here to there, funny things are everywhere" . . . So begins this classic Beginner Book by Dr. Seuss. Beginning with just five fish and continuing into flights of fancy, One Fish Two Fish Red Fish Blue Fish celebrates how much fun imagination can be. From the can-opening Zans to the boxing Gox to the winking Yink who drinks pink ink, the silly rhymes and colorful cast of characters create an entertaining approach to reading that will have every child giggling from morning to night: "Today is gone. Today was fun. Tomorrow is another one."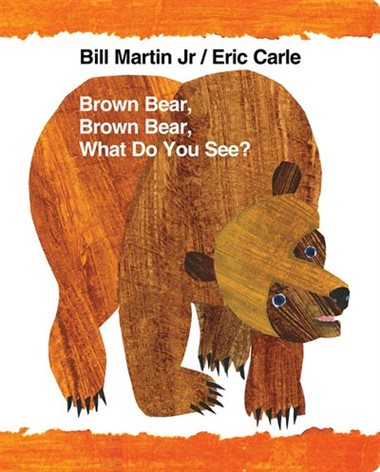 A big happy frog, a plump purple cat, a handsome blue horse, and a soft yellow duck–all parade across the pages of this delightful book. Children will immediately respond to Eric Carle's flat, boldly colored collages. Combined with Bill Martin's singsong text, they create unforgettable images of these endearing animals.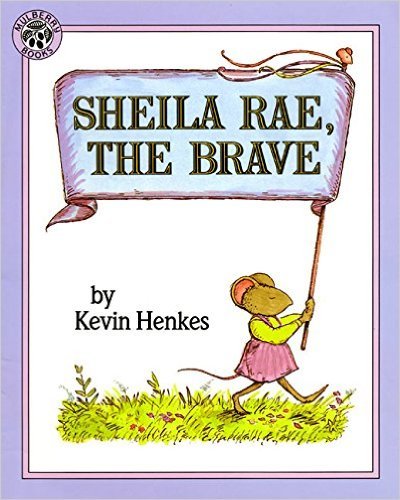 "I am very brave," Sheila Rae said, patting herself on the back. She wasn't afraid of anything—not thunder, not lightning, not the big black dog at the end of the block. And when she wanted to walk home a new way and Louise wouldn't, she called her sister a scaredy-cat and set out alone. But all the bravado in the world failed to help when Sheila Rae found herself lost. Luckily, her sister was not far behind.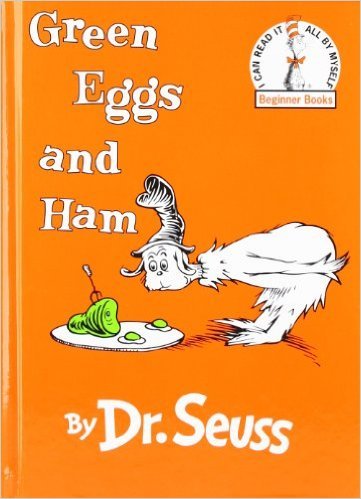 "Do you like green eggs and ham?" asks Sam-I-am in this Beginner Book by Dr. Seuss. In a house or with a mouse? In a boat or with a goat? On a train or in a tree? Sam keeps asking persistently. With unmistakable characters and signature rhymes, Dr. Seuss's beloved favorite has cemented its place as a children's classic.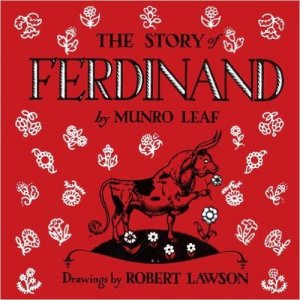 Ferdinand is the world's most peaceful–and–beloved little bull. While all of the other bulls snort, leap, and butt their heads, Ferdinand is content to just sit and smell the flowers under his favorite cork tree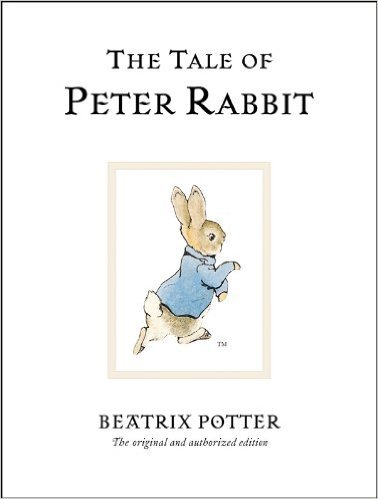 The Tale of Peter Rabbit is the original classic by Beatrix Potter. The Tale of Peter Rabbit was first published by Frederick Warne in 1902 and endures as Beatrix Potter's most popular and well-loved tale. It tells the story of a very mischievous rabbit and the trouble he encounters in Mr McGregor's vegetable garden!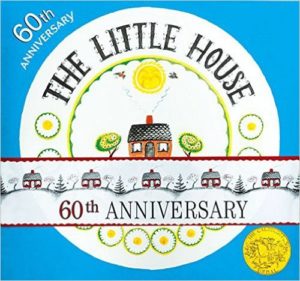 Virginia Lee Burton won the Caldecott Medal in 1943 for her memorable picture book The Little House, a poignant story of a cute country cottage that becomes engulfed by the city that grows up around it. The house has an expressive face of windows and doors, and even the feelings of a person, so she's sad when she's surrounded by the dirty, noisy city's hustle and bustle: "She missed the field of daisies / and the apple trees dancing in the moonlight." Fortunately, there's a happy ending, as the house is taken back to the country where she belongs.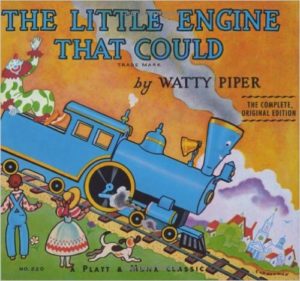 The story of a train filled with toys and gifts for little boys and girls that breaks down before reaching the children. After asking several passing trains for help over the hill, a little blue train agrees to help the stranded toys. Even though she is small, the blue train tries her best to bring the toys to the children on the other side of the hill.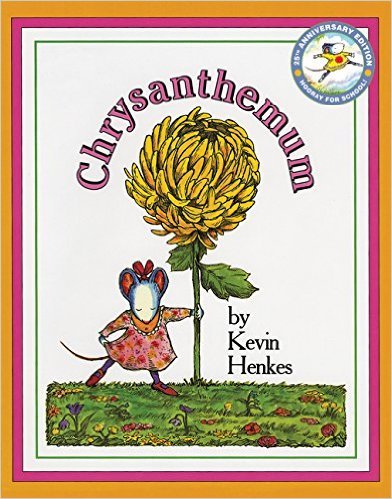 Chrysanthemum thinks her name is absolutely perfect—until her first day of school. "You're named after a flower!" teases Victoria. "Let's smell her," says Jo. Chrysanthemum wilts. What will it take to make her blossom again?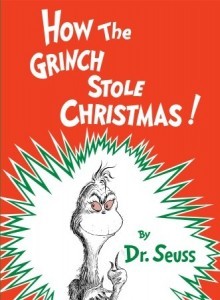 "Every Who down in Who-ville liked Christmas a lot . . . but the Grinch, who lived just north of Who-ville, did NOT!" Not since "'Twas the night before Christmas" has the beginning of a Christmas tale been so instantly recognizable. No holiday season is complete without the Grinch, Max, Cindy-Lou, and all the residents of Who-ville, in this heartwarming story about the effects of the Christmas spirit on even the smallest and coldest of hearts. Like mistletoe, candy canes, and caroling, the Grinch is a mainstay of the holidays, and his story is the perfect gift for young and old.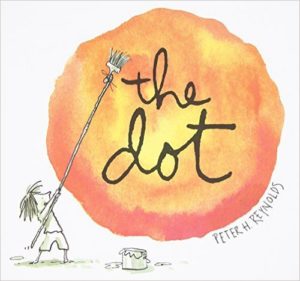 Her teacher smiled. "Just make a mark and see where it takes you." Art class is over, but Vashti is sitting glued to her chair in front of a blank piece of paper. The words of her teacher are a gentle invitation to express herself. But Vashti can't draw – she's no artist. To prove her point, Vashti jabs at a blank sheet of paper to make an unremarkable and angry mark. "There!" she says. That one little dot marks the beginning of Vashti's journey of surprise and self-discovery.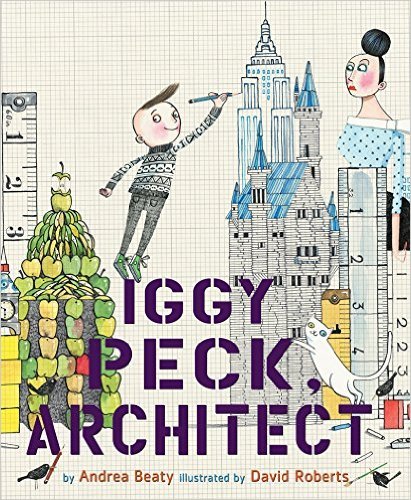 Iggy has one passion: building. His parents are proud of his fabulous creations, though they're sometimes surprised by his materials—who could forget the tower he built of dirty diapers? When his second-grade teacher declares her dislike of architecture, Iggy faces a challenge. He loves building too much to give it up! With Andrea Beaty's irresistible rhyming text and David Roberts's puckish illustrations, this book will charm creative kids everywhere, and amuse their sometimes bewildered parents.
Beep! Beep! Beep! Meet Blue. A muddy country road is no match for this little pick up–that is, until he gets stuck while pushing a dump truck out of the muck. Luckily, Blue has made a pack of farm animal friends along his route. And they're willing to do whatever it takes to get their pal back on the road. With a text full of truck sounds and animal noises to read aloud, here is a rollicking homage to the power of friendship and the rewards of helping others.