My Favorite Books of 2019
Last year was a pretty average reading year for me. I read 72 books and rated nine fiction books five star that I would still consider five star books (and one that I would bump down to a four star because I can now hardly remember the book and I only read it a few months ago). I also had a number of five star non-fiction reads throughout the year as well.
I created a video of my favorite fiction books that I read in 2019, if you are not a video watcher I will also include a list of the books below. Also, if you are interested in my favorite non-fiction books of the year they are below as well.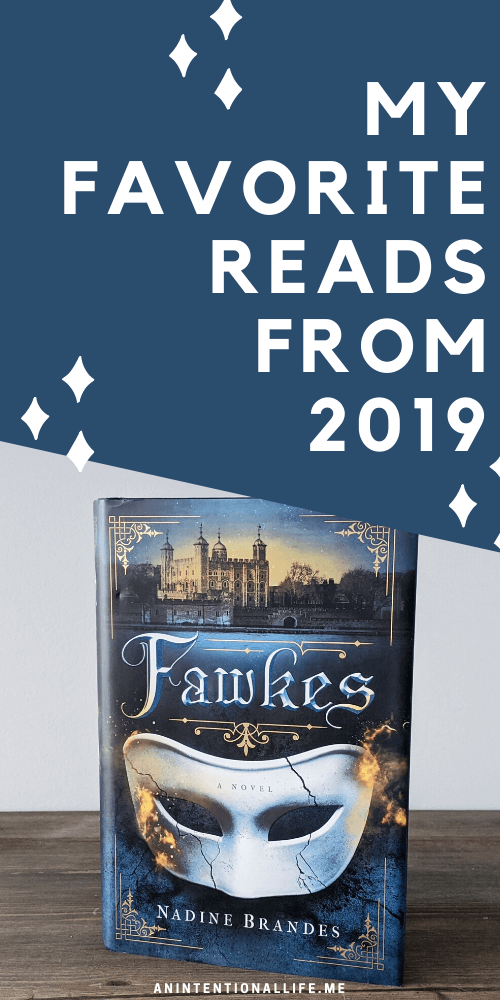 MY FAVORITE FICTION BOOKS OF 2019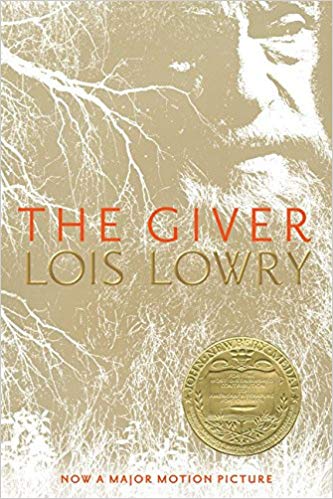 I would have liked this one a little more if it was a stand alone novel instead of part of a quartet but I often feel that way about books.
Jonas's world is perfect. Everything is under control. There is no war or fear of pain. There are no choices. Every person is assigned a role in the community. When Jonas turns 12 he is singled out to receive special training from The Giver. The Giver alone holds the memories of the true pain and pleasure of life. Now, it is time for Jonas to receive the truth. There is no turning back.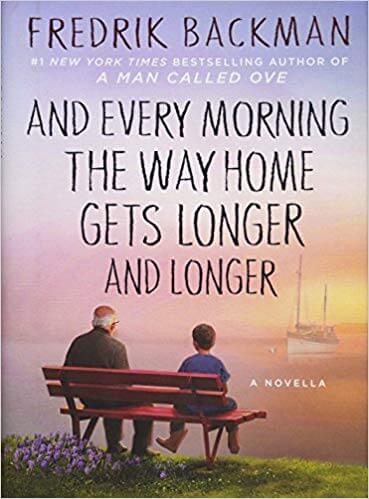 This book was under 100 pages and I had tears streaming down my face by the end. Obviously it was a five star book.
An exquisitely moving portrait of an elderly man's struggle to hold on to his most precious memories, and his family's efforts to care for him even as they must find a way to let go.
With all the same charm of his bestselling full-length novels, here Fredrik Backman once again reveals his unrivaled understanding of human nature and deep compassion for people in difficult circumstances.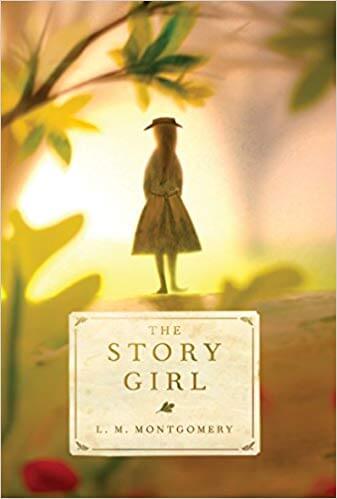 So far this has been my favorite L. M. Montgomery book that I have read!
Sara Stanley is only fourteen, but she can weave tales that are impossible to resist. In the charming town of Carlisle, children and grown-ups alike flock from miles around to hear her spellbinding tales. And when Bev King and his younger brother Felix arrive for the summer, they, too, are captivated by the Story Girl. Whether she's leading them on exciting misadventures or narrating timeless stories–from the scary "Tale of the Family Ghost" to the fanciful "How Kissing Was Discovered" to the bittersweet "The Blue Chest of Rachel Ward"–the Story Girl has her audience hanging on every word.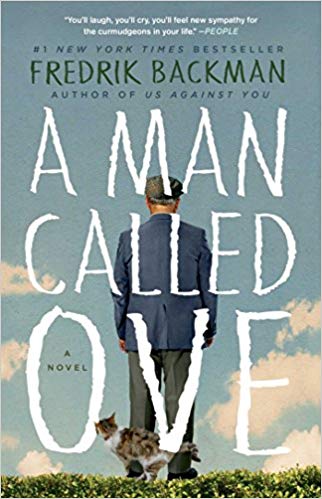 Another Fredrik Backman makes the list, and it was another one that made me cry.
Meet Ove. He's a curmudgeon—the kind of man who points at people he dislikes as if they were burglars caught outside his bedroom window. He has staunch principles, strict routines, and a short fuse. People call him "the bitter neighbor from hell." But must Ove be bitter just because he doesn't walk around with a smile plastered to his face all the time?
Behind the cranky exterior there is a story and a sadness. So when one November morning a chatty young couple with two chatty young daughters move in next door and accidentally flatten Ove's mailbox, it is the lead-in to a comical and heartwarming tale of unkempt cats, unexpected friendship, and the ancient art of backing up a U-Haul. All of which will change one cranky old man and a local residents' association to their very foundations.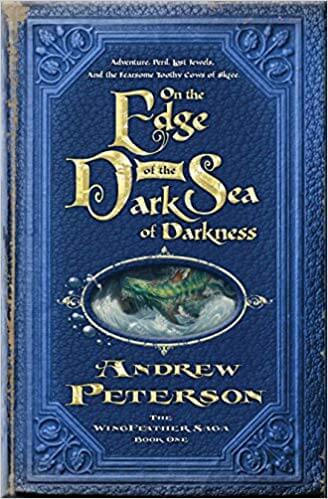 I enjoyed reading this book and knew my family would love it, we've been listening to the series on audio ever since and are currently almost done with book three.
Janner Igiby, his brother, Tink, and their disabled sister, Leeli, are gifted children as all children are, loved well by a noble mother and ex-pirate grandfather. But they will need all their gifts and all that they love to survive the evil pursuit of the venomous Fangs of Dang, who have crossed the dark sea to rule the land with malice. The Igibys hold the secret to the lost legend and jewels of good King Wingfeather of the Shining Isle of Anniera.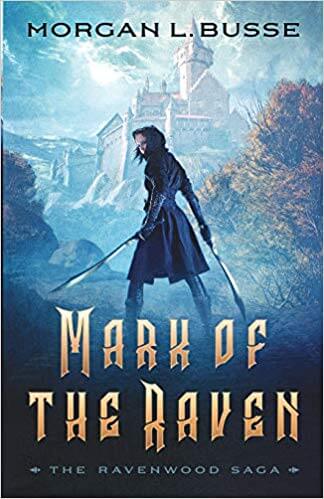 This was one of my absolute favorites from 2019 and what I am declaring the book that got me into fantasy, I loved every single thing about the book!
Lady Selene is the heir to the Great House of Ravenwood and the secret family gift of dreamwalking. As a dreamwalker, she can enter a person's dreams and manipulate their greatest fears or desires. For the last hundred years, the Ravenwood women have used their gift of dreaming for hire to gather information or to assassinate.
As she discovers her family's dark secret, Selene is torn between upholding her family's legacy–a legacy that supports her people–or seeking the true reason behind her family's gift.
Her dilemma comes to a head when she is tasked with assassinating the one man who can bring peace to the nations, but who will also bring about the downfall of her own house.
One path holds glory and power, and will solidify her position as Lady of Ravenwood. The other path holds shame and execution. Which will she choose? And is she willing to pay the price for the path chosen?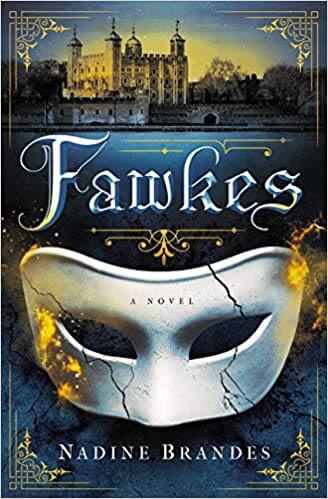 I'll admit, I may have picked this book up for the cover but it ended up being one of my favorites of the year!
Thomas Fawkes is turning to stone, and the only cure to the Stone Plague is to join his father's plot to assassinate the king of England.
Silent wars leave the most carnage.The wars that are never declared but are carried out in dark alleys with masks and hidden knives. Wars where color power alters the natural rhythm of 17th-century London. And when the king calls for peace, no one listens until he finally calls for death.
But what if death finds him first?
Keepers think the Igniters caused the plague. Igniters think the Keepers did it. But all Thomas knows is that the Stone Plague infecting his eye is spreading. And if he doesn't do something soon, he'll be a lifeless statue. So when his Keeper father, Guy Fawkes, invites him to join the Gunpowder Plot–claiming it will put an end to the plague–Thomas is in.
The plan: use 36 barrels of gunpowder to blow up the Igniter King.
The problem: Doing so will destroy the family of the girl Thomas loves. But backing out of the plot will send his father and the other plotters to the gallows. To save one, Thomas will lose the other.
No matter Thomas's choice, one thing is clear: once the decision is made and the color masks have been put on, there's no turning back.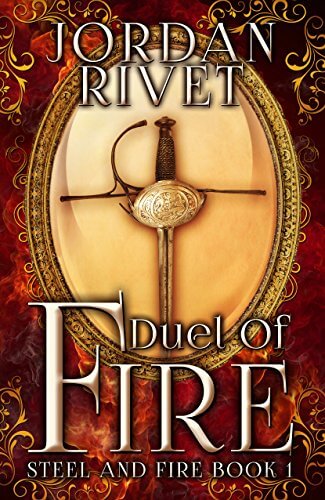 Dara Ruminor is a competitive duelist about to take the kingdom of Vertigon by storm. In a world where swords are used for sport and athletes live like kings as long as the crowds love them, all she needs is a wealthy patron to help her achieve dueling glory.
Instead, she gets Prince Siv, the heir to the throne.
She's supposed to train with him, but it isn't as easy as it seems. Handsome, charming, and utterly infuriating, he refuses to take the sport—or her—seriously.
But Prince Siv might not be learning the sword just for fun. As threats emerge from the shadows, with the careless prince as their target, Dara will have to raise her sword to protect him—but even her skill might not be enough to keep them both alive.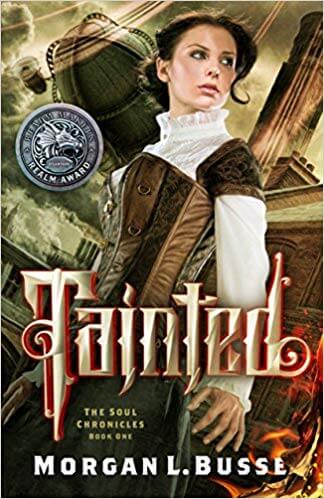 This is the second Morgan L. Busse on the list, after how much I enjoyed Mark of the Raven I went and binged on the rest of the books she had written.
Kat Bloodmayne is one of the first women chosen to attend the Tower Academy of Sciences. But she carries a secret: she can twist the natural laws of science. She has no idea where this ability came from, only that every time she loses control and unleashes this power, it kills a part of her soul. If she doesn't find a cure soon, her soul will die and she will become something else entirely.
After a devastating personal loss, Stephen Grey leaves the World City Police Force to become a bounty hunter. He believes in justice and will stop at nothing to ensure criminals are caught and locked up. However, when Kat Bloodmayne shows up in his office seeking his help, his world is turned upside down.
Together they search World City and beyond for a doctor who can cure Kat. But what they discover on the way goes beyond science and into the dark sphere of magic.
MY FAVORITE NON-FICTION BOOKS OF 2019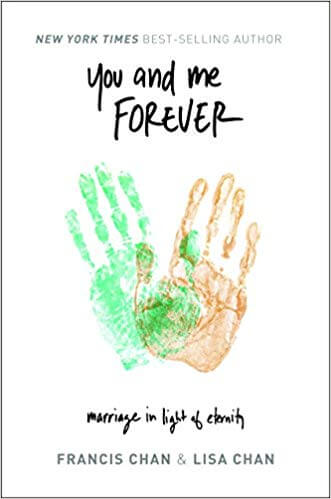 I've officially lost count of how many times I have read this book, honestly, it's not a marriage book, it's a life book.
Marriage is great, but it's not forever. It's until death do us part. Then come eternal rewards or regrets depending on how we spent our lives.
In his latest book, Francis Chan joins together with his wife Lisa to address the question many couples wonder at the altar: "How do I have a healthy marriage?" Setting aside typical topics on marriage, Francis and Lisa dive into Scripture to understand what it means to have a relationship that satisfies the deepest parts of our souls.
In the same way Crazy Love changed the way we saw our personal relationship with God, You and Me Forever: Marriage in Light of Eternity will radically shift the way we see one of the most important relationships in our life.
Jesus was right. We have it all backwards. The way to have a great marriage is by not focusing on marriage.  Whether you are single, dating or married, You and Me Forever will help you discover the adventure that you were made for and learn how to thrive in it.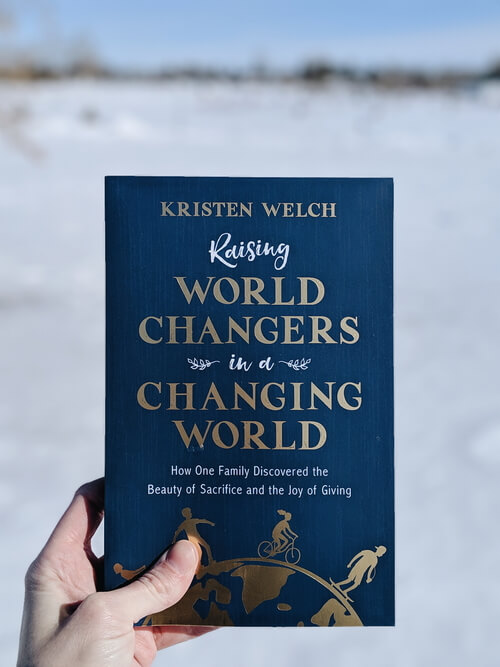 Almost any parent you asked would tell you that they want their children to be happy, successful adults. But many of us forget (or never knew to begin with) that lasting personal joy is not necessarily found the way the world says it is–through reaching a certain socioeconomic status, having a certain job, buying a certain house, or having a certain amount in one's bank account. In fact, says Kristen Welch, popular blogger and author of Raising Grateful Kids in an Entitled World, personal satisfaction comes not from grabbing onto things but from holding them with an open hand and, very often, giving them away.
In this inspiring book, Welch shows parents how to discover for themselves and instill in their kids the profound joy that comes from sharing what we have been given–our time, our talents, and even what's in our wallets–with those who have less. Through powerful personal stories as well as stories from Scripture, Welch offers a tantalizing alternative to status quo parenting that has the power to impact not only our own families but the entire world. At the end of each chapter, one of the author's kids offers their perspective on what it's like to be raised as a world changer.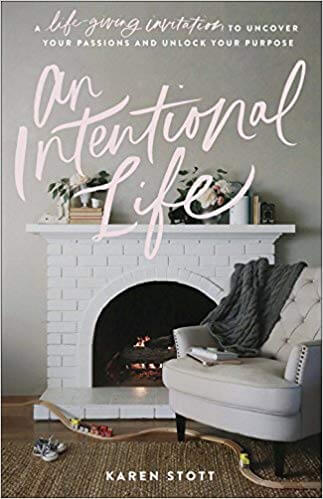 This book came out the same month I started this blog, except that I had no idea it even existed until part way through this year!
Those desires that tug on your heart and keep you up at night—the big dreams, grand adventures, new experiences—require purpose and planning, time and effort. Is it possible to follow your passions while still finding joy and meaning where God has you right now?
With the voice of a close friend, Karen Stott offers insight and inspiration from her story of juggling motherhood and multiple businesses while leading Pursuit, a global entrepreneurial community. You will be empowered to…
prepare space in your day for the endeavors that matter most to you and yours
discover clear ways to keep your home, family, and work in healthy balance
enjoy fresh moments of grace and gratitude as you make sure you are in your life
If you are aching for more than a cycle of never-ending demands and not-enough peace, be inspired by how God can help you discover your purpose and cultivate An Intentional Life.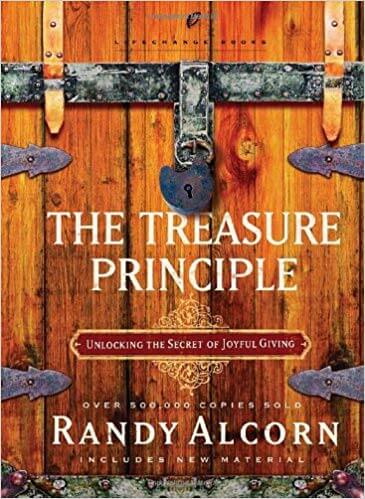 With generous as for my word for 2020 I may need to do a re-read of this short book.
Bestselling author Randy Alcorn introduced readers to a revolution in material freedom and radical generosity with the release of the original The Treasure Principle in 2001. Now the revision to the compact, perennial bestseller includes a provocative new concluding chapter depicting God asking a believer questions about his stewardship over material resources. Readers are moved from the realms of thoughtful Bible exposition into the highly personal arena of everyday life. Because when Jesus told His followers to "lay up for yourselves treasures in heaven," He intended that they discover an astounding secret: how joyful giving brings God maximum glory and His children maximum pleasure. Discover a joy more precious than gold!
Priceless treasure is within your reach. And with it, liberating joy.
In Randy Alcorn 's The Treasure Principle, you'll unearth a radical teaching of Jesus—a secret wrapped up in giving. Once you discover this secret, life will never look the same. And you won't want it to!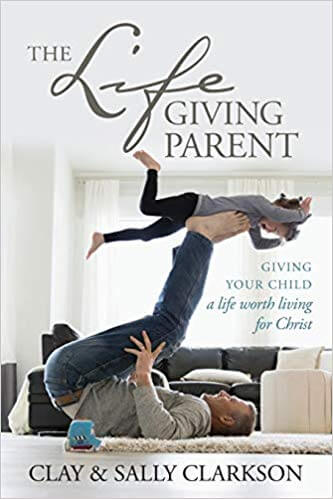 In today's world, it's easy to become overwhelmed and even paralyzed by the constant flow of parenting advice. We're flooded with so much practical information that we wonder if we're choosing the right way. And we may be missing the one thing God really wants us to give to our children: His life. God doesn't include a divine methodology for parenting in the Bible, but He does provide principles that can enable any faithful parent to bring His life into the life of their home.
In The Lifegiving Parent, respected authors and parents Clay and Sally Clarkson explore eight key principles―heartbeats of lifegiving parenting―to shed light on what it means to create a home where your children will experience the living God in your family. Now parents of four grown children―each with their own unique personality and gifts―Sally and Clay have learned (sometimes the hard way!) that the key to shaping a heart begins at home as you foster a deep and thoughtful God-infused relationship with each child. Filled with biblical insight and classic Clarkson stories, The Lifegiving Parent will equip you with the tools and wisdom you need to give your children much more than just a good Christian life. You'll give them the life of Christ.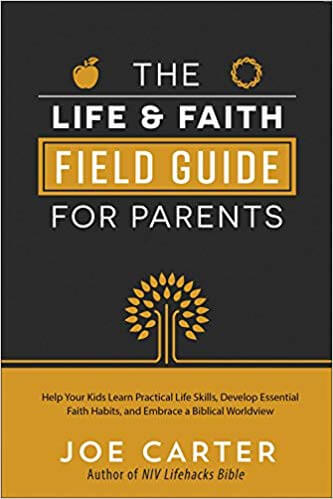 Learn How to Teach Your Kids the Skills They Need
"Start children off on the way they should go, and even when they are old they will not turn from it."
Proverbs 22:6
As a Christian parent, you want your children to develop good character and godly wisdom. But how do you go beyond hoping and praying to teaching them ethical knowledge, practical skills, and virtuous habits?
This innovative guide provides practical, effective ideas you can use to help your children build their faith and character in 50 ways, including…
engaging with the Bible and culture
interacting with God and others
making good decisions
becoming better learners
managing conflict
Once you grasp these concepts and discover how to teach them, you will be able to successfully shape the character and worldview of your child or teenager.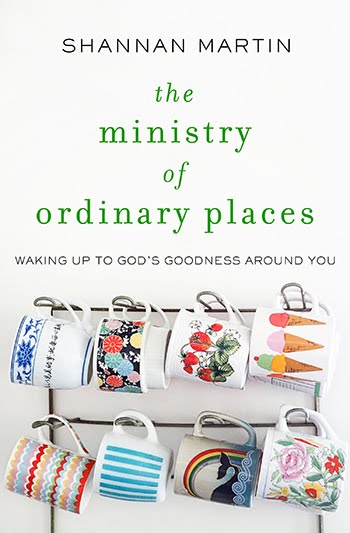 For Christ-followers living in an increasingly complicated world, it can be easy to feel overwhelmed and unsure of how to live a life of intention and meaning. Where do we even begin?
Shannan Martin offers a surprisingly simple answer: uncover the hidden corners of our cities and neighborhoods and invest deeply in the lives of people around us. She walks us through her own discoveries about the vital importance of paying attention, as well as the hard but rewarding truth about showing up and committing for the long haul, despite the inevitable encounters with brokenness and uncertainty. With transparency, humor, heart-tugging storytelling, and more than a little personal confession, Martin shows us that no matter where we live or how much we have, as we learn what it is to be with people as Jesus was, we'll find our very lives. The details will look quiet and ordinary, and the call will both exhaust and exhilarate us. But it will be the most worth-it adventure we will ever take.
Bible teacher Kelly Needham debunks our world's constricted, small view of friendship and casts a richer, more life-giving, biblical vision for friendship as God meant it to be.
As the family unit grows more unstable and the average age of marriage increases, a shift is taking place in our culture: for many people, friends now play the role of family. And just as with family relationships, our friendships often don't turn out quite as we envisioned or hoped, and we wonder, Is there a better way to do this?
In Friend-ish, Kelly Needham takes a close look at what Scripture says about friendship. She reveals the distorted view most of us have of it and recasts a glorious vision for a Christian understanding. By teaching us how to recognize symptoms of idolatry and dependency, she equips us to understand and address the problems that arise in friendship–from neediness to discord and even sexual temptation. With hard-fought wisdom, a clear view of Scripture, and been-there perspective, Needham reorients us toward the purposeful, loving relationships we all crave that ultimately bring us closer to God.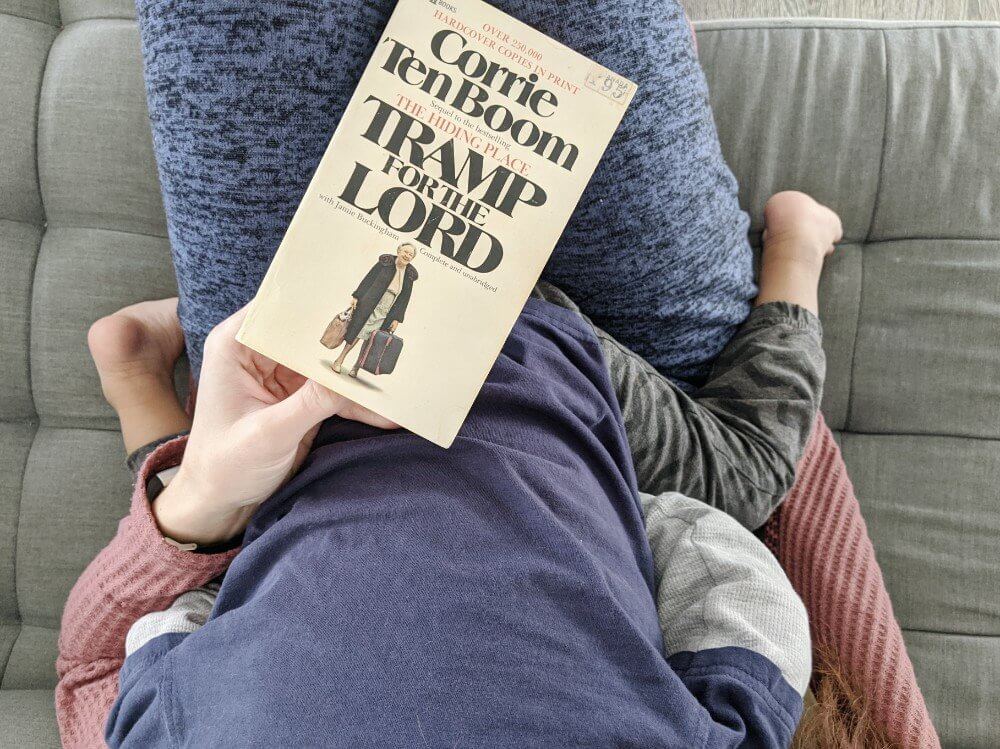 In 1940, Corrie ten Boom was living with her father and sister above their watch shop in Haarlem when their country was invaded. Armed with the gift of their faith and their belief in doing what was right, this devoutly Christian family provided sanctuary for persecuted Jews. Before long, the Nazis captured Corrie and her family and sent them to a concentration camp, where Corrie lost both her sister and father.
But remarkably, throughout this turbulent time, from her near-destitute days in postwar New York to her heart-stopping adventures in Africa, Corrie sustained the faith in God that helped her become one of the most beloved evangelists of her time.
And there you have it, my 18 favorite books from the year! I would love to hear what were some of your favorite books you read in 2019.