What We've Been Reading Lately – December
December was a pretty decent reading month in our house. The cold weather makes for some good indoor reading time.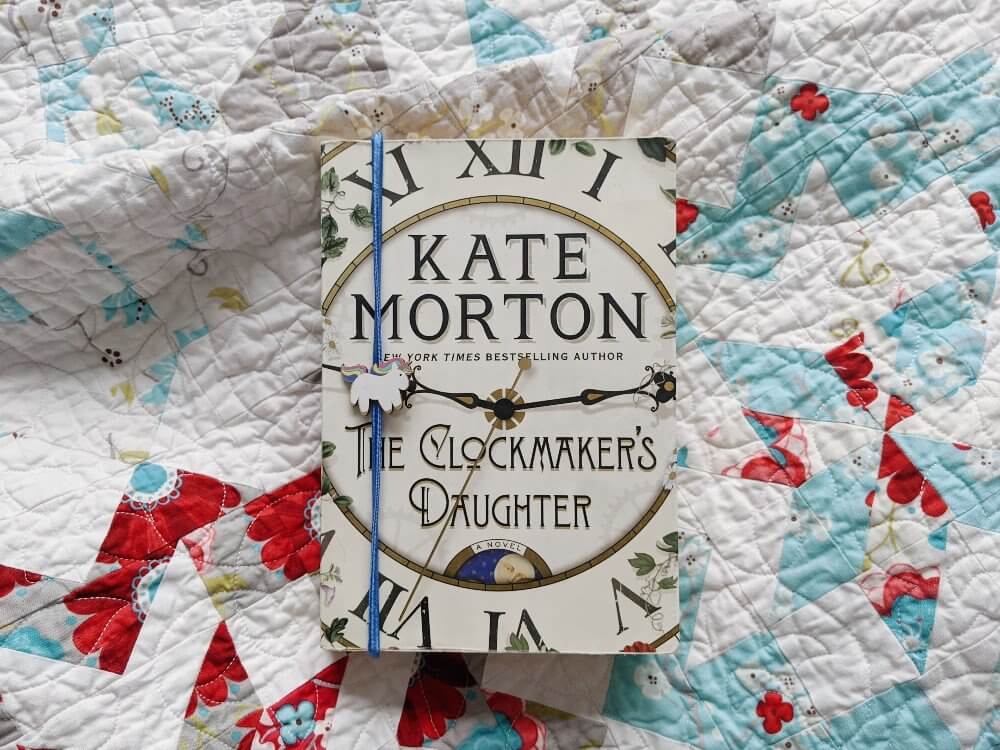 THE MOM
I am starting something this month (well, I actually started a couple of weeks ago): attempting to chat about books over on YouTube. There is a whole BookTube community on YouTube that I really enjoy watching and commenting on and for 2020 I wanted to contribute to the conversation by sharing some videos. I have a video with my reading wrap up if you prefer that. If not, you can read on.
I read eight books this month and for the most part they were okay. Nothing spectacular. One that was terrible.
Because I was doing my social media fast for December I had some time freed up for reading. There was also some sickness in our house (the kids' and mine) so I did a lot of relaxed reading sitting beside feverish kids on the couch and trying to rest myself.
I managed to finish a total of eight books this month in a variety of genres.
The first book I want to chat about is actually the last book I read because it was so terrible and I just want to get it out of the way and that was The Ocean at the End of the Lane by Neil Gaiman. I had much bigger hopes for this book because we love his children's novel, Fortunately, The Milk, but this book was such a dud for me. I think maybe I just don't get magic realism in books (so I want to try some more this year to see if that's true) but I also found our main character so unbelievable. The story is about a man who goes home for a funeral and ends up going down memory lane and remembering some weird stuff from his childhood. I didn't like the character as an adult and found him unbelievable as a child (who has no friends show up for their seventh birthday and doesn't even care about it?! No child!). I ended up giving the book 2 stars on Good Reads but that's only because I couldn't give it 1.5 stars. It would have been a 1 star book but the ending was slightly redeeming and there was a fluffy kitten in the book so that bumped it up half a star. I am in the majority with my opinions of this book, most people give it 4 or 5 stars, I'm not sure what I was missing . . .
I proof-read The Dark Hills Divide, a middle grade fantasy novel that I thought Raeca would be interested in. It was alright, I think she'll enjoy it. It was one of those middle grade books only middle grade kids would enjoy, which is fine, that suits my purpose.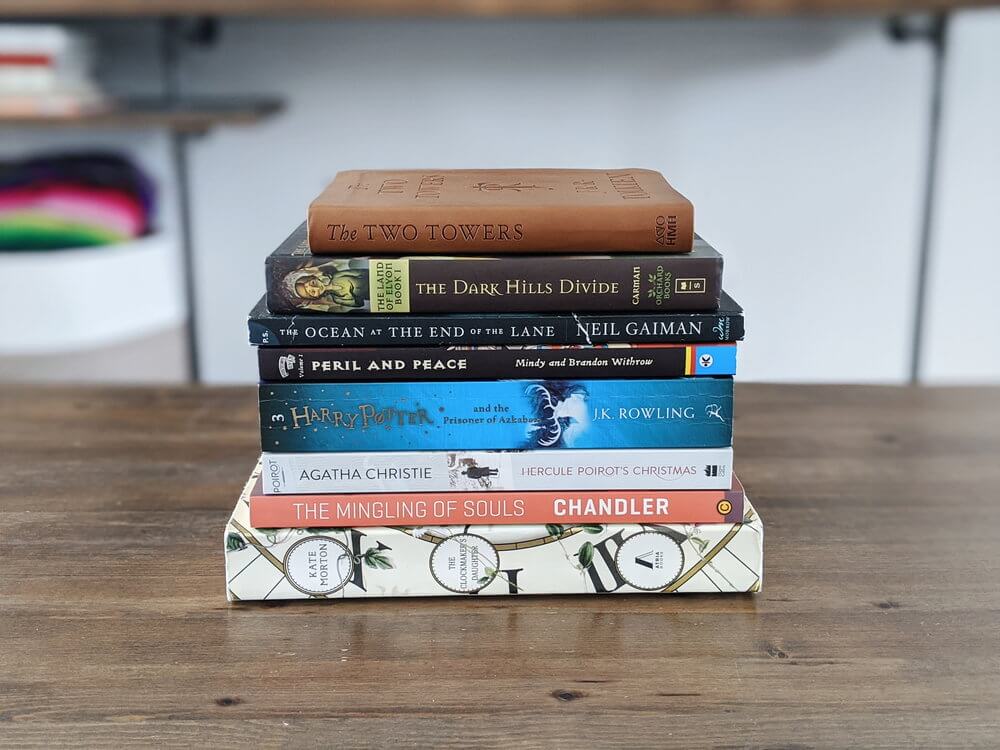 Another book I proof-read was Peril and Peace which is a non-fiction book about the ancient church. It was a good book and one we will be using in our homeschool. This is part of a series and I think the books will get better because this one felt like it had a few hole but I mean, when you are writing about things that happened in the first century that makes sense.
Then I went for what I thought was a marriage book, Mingling of Souls, but it turns out it's more just going through the entire book of Song of Solomon which was interesting but it started way before marriage with attraction and it just wasn't that applicable.
For my "Christmas read" for my reading challenge (which I started early) I read Hercule Pirot's Christmas. I think it was another solid Agatha Christie read, once again she had me guessing until the end and I still didn't have it figured out.
It may have taken me eight months to read through The Fellowship of the Ring but this month I cruised through The Two Towers in less than two weeks! I enjoyed the book, it was split up into two parts, the first part followed the Company (minus Frodo and Sam) and that part I enjoyed a lot, the second part followed Frodo and Sam and it was (understandably) darker and heaver and was harder to get through. I wish Tolkien would have alternated chapters between the two sets of people. Either way, I'm looking forward to finishing up with The Return of the King!
And the last book on the list was Harry Potter and the Prisoner of Azkaban. I am planning on finishing the entire series this year so I can let Raeca know when she can read the other books because I hear they get darker. She had already read this one so it's been nice to chat about it because she really enjoyed it. So far it was my favorite book of the series.
THE GIRL (9)
For the most part Raeca has still been reading The Fellowship of the Ring though she did read a few books in between including The Tales of Beddle the Bard which we got her for Christmas, I'm glad I read the introduction for the book first because it does give a spoiler to Harry Potter book seven so I told her to not read that part yet.
THE BOY (6)
I didn't do as much intentional reading with him this month with it being Christmas. But he has been listening to the Calendar Mystery series.
THE LITTLES (3 & 1)
I introduced Buzz and Woody to the joy that is The Gruffalo this month. It's one of my favorite fun children's books.
THE AUDIOBOOKS
For audio, we finished The Vanderbeekers of 141st Street and continued on with The Monster in the Hollows and started Jotham's Journey, it's supposed to be an advent story but it's taking us longer to get through it cause of sickness and little ones. Once again we've been listening to all of the audiobooks for free on Scribd.
Did you read anything noteworthy this month? I would love to hear about it!
If you haven't already, be sure to sign up for the book-ish newsletter!