The Week in Review – Volume Four
This week was mostly good with a few hard moments.
My highlight was definitely when all six of us sat on the couch and watched The Grinch. It was a reminder that I want to get better at enjoying the daily moments as a parent.
+ FROM THE WEEK +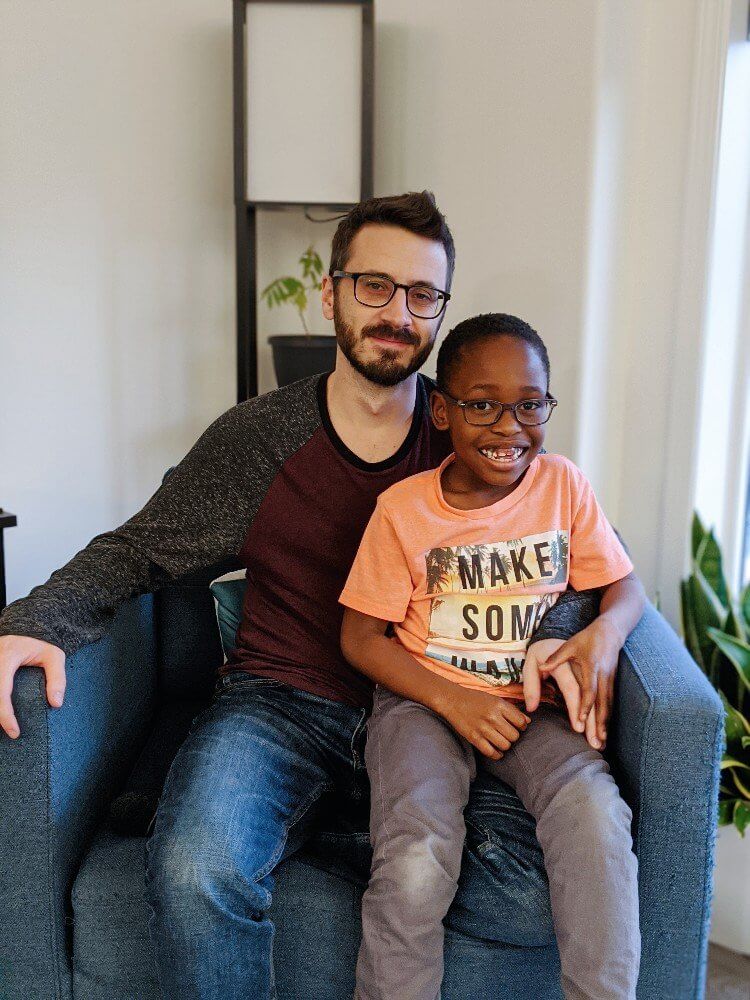 five years!
+ We started out the week last Sunday by marking five years as a legal family of four aka Ephraim's adoption anniversary. We didn't really do anything in particular for the day but we did make pizza for supper and my family came over to watch the last half of the football game.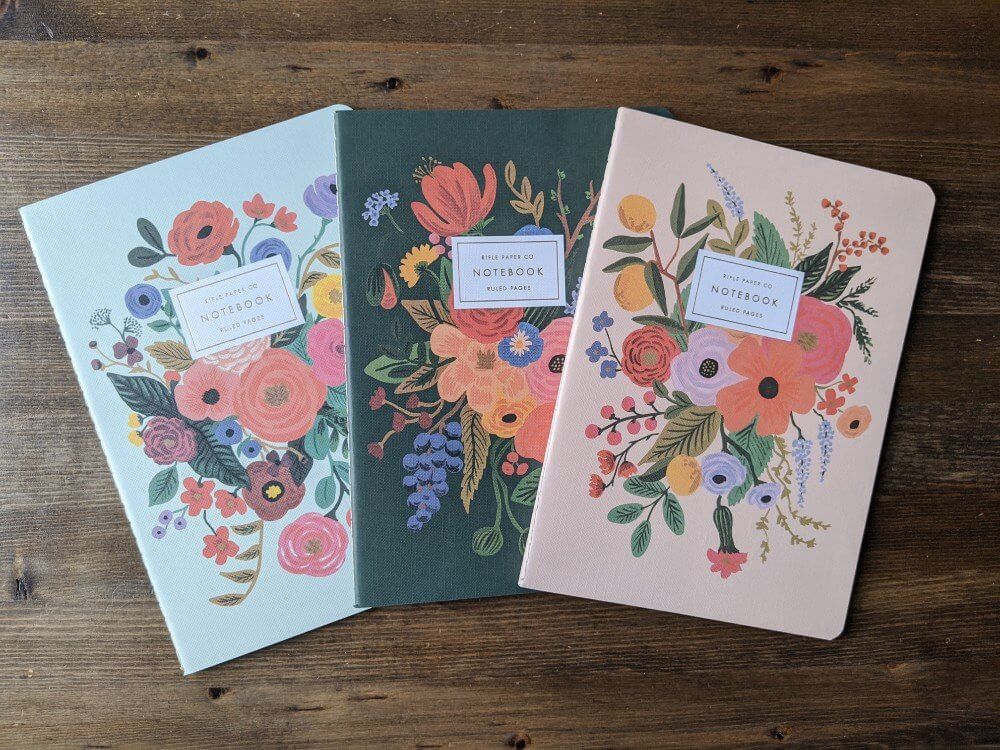 + I found these cute notebooks from the dollar store one day. They say they are Rifle Paper Co. notebooks. I'm not 100% sure I believe that but the are cute so I couldn't leave them behind! I plan on eventually using them for my art journal (even though it's been a couple of weeks since I made my last page).
+ I had a friend over for coffee Monday morning and while I enjoyed our chat the kids left me feeling frazzled, maybe I'll try to arrange these things around Woody's nap for the near-ish future.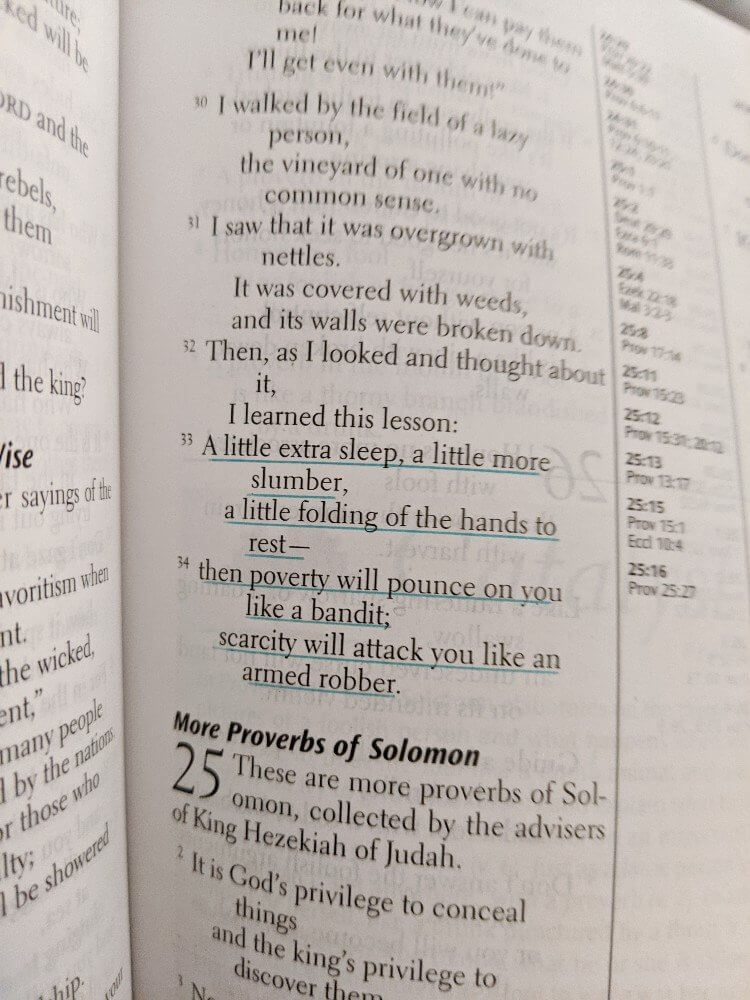 + I'm still going strong on my Bible in 90 days reading plan! These verses that I underlined made me laugh out loud a little though. Obviously Solomon didn't have sleepless nights thanks to children . . .
+ On that note though, Buzz and Woody have pretty much been sleeping through the night for almost two weeks now! I think there have been one or two wake ups due to peeing the bed and a couple of nightmares (though those usually happen shortly after they go to bed before I'm in bed yet), it's been so much better than the first couple of weeks! Thank you to all who prayed for some extra sleep for us!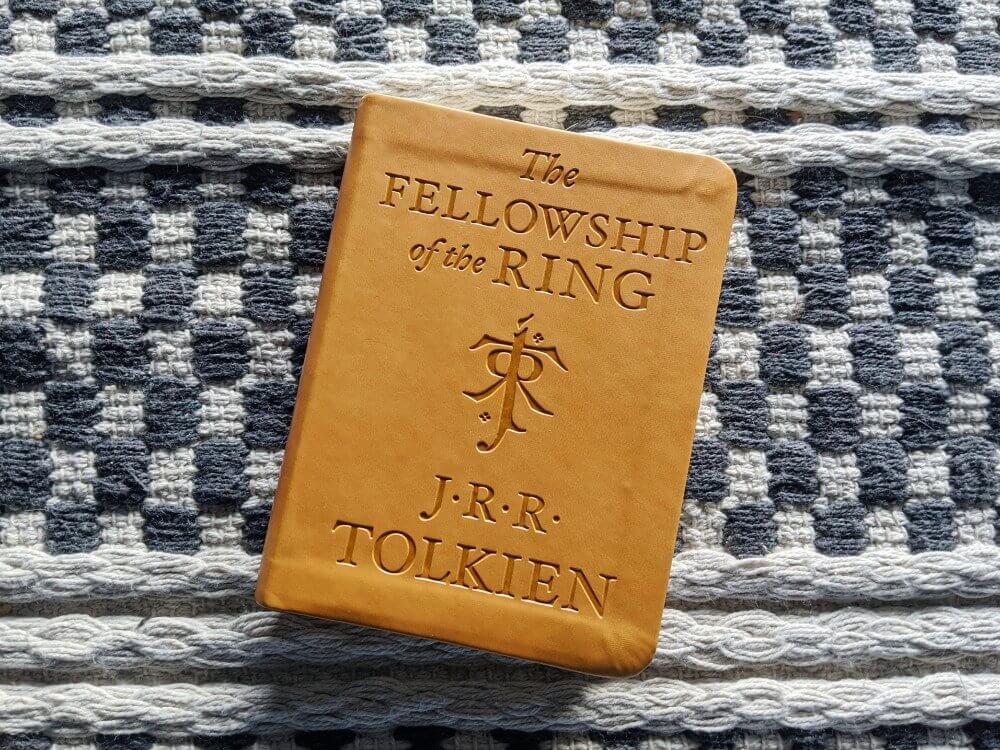 + It may have taken me nine months to read but I finally finished The Fellowship of the Ring! I started reading the last 2/3 of it a week or two ago and enjoyed it a lot more than the first bit, I think the first half-ish was just too slow for my preference. If you are curious about what I'm going to be reading next be sure to sign up for my book-ish newsletter, I'll be sending out an email later this week.
+ We (well, 4 of us) got the flu shots on Monday and 3/4 of us felt sick for a couple of days after. I've had the flu shot multiple years already and this is the first time it affected me like this. It felt like I was starting to get pneumonia again and the first night I couldn't sleep on my arm at all.
+ One of our friends painted this amazing canvas for Buzz and Woody! If you are local and are looking for some artwork done, let me know, I'll get you in touch with him! I think we need to get him to do two more: one for Rae and one for Ephraim but I'm not sure what we should get on theirs yet (any ideas?).
+ On Friday we went to my in-laws place for supper. I love it when we get invited for supper because food always seems to taste better when I don't have to cook it (or maybe I'm just a terrible cook) and because thinking of what to make for meals is usually the hardest part.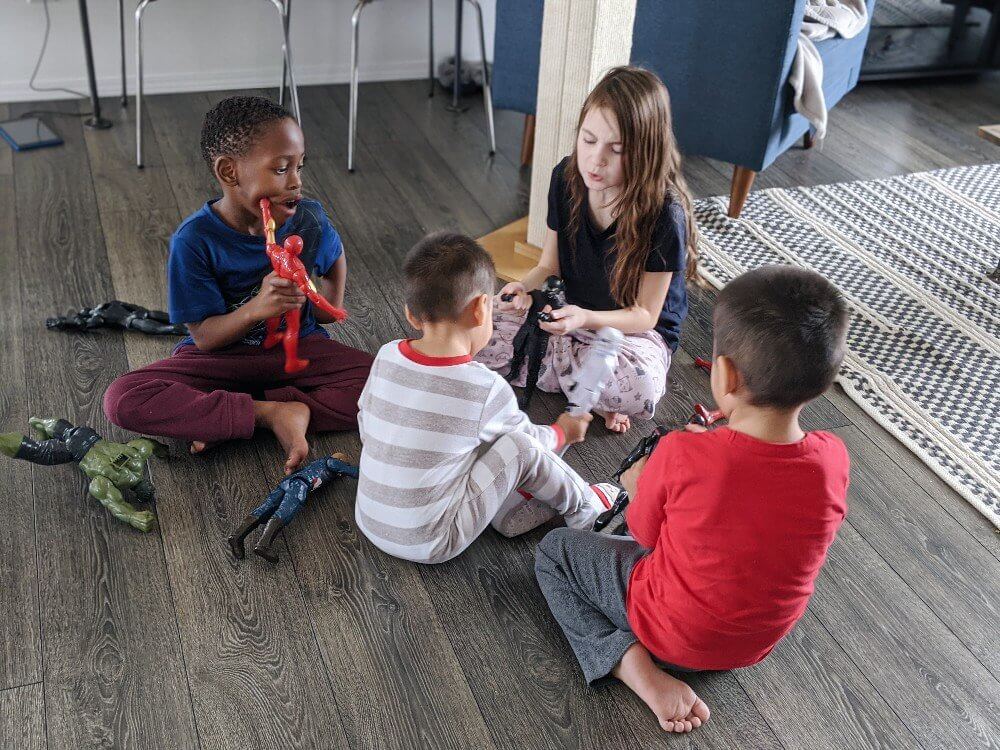 + Saturday was abnormally warm (+9C when we are used to around -20C at this time of year!) so we took the kids to the park in the morning. Unfortunately there are a couple of cute photos I got that I can't show you because Buzz and Woody's faces are in them . . .
+ Speaking of photos though I am setting a goal for 2020 to get a family photo each month. It doesn't have to be anything too professional and I know no one (myself included) will enjoy the process but I know I will appreciate the photos over time. I got Jared to snap one of me and the kids when we were done at the park but of course I can't share it here.
+ Also on Saturday we finally set up our Christmas tree! We usually do it earlier in the month but it got put off a bit this year. We kept up with our tradition of making (and eating) sugar cookies and watching The Grinch once the tree was set up. This is our second year with a pencil tree and while I like the look of it there is hardly any room on it for ornaments (ha, unless you let the three year old decorate, then you can fit a lot in a little space!).
+ QUOTES & SCENES TO REMEMBER +
+ "I have to pretend I don't like Paw Patrol with my friends, even though I do, because I don't want them to laugh at me. Basically, I have to lie." – Ephraim (Um, not what I want to teach him but I had to try so hard not to laugh after he said this.)
+ Ephraim sent Jared this text (apparently he needs to learn to add some spacing and also to be able to distinguish "b" from "d"): "Dabieyoowwgrivi. Isbic" Translation: "Daddy, you were driving in the ditch." Explanation: I was checking where Jared was on his commute home and according to the map he was driving in the middle of a field or in the ditch (it may not always be the most accurate).
+ Buzz learned a few new words this week: Ahm-ber aka Ember (our cat) and doctor. I think there were a couple more but that's all I remember right now.
I can't believe my next week in review will include some dates in December, where has the year gone?!