17 Independent Reads for Grade 4
Every year I like to create a list of independent reads for my daughter (and will do the same for my son once he is reading on his own). She never reads every book on the list but I enjoy making it nonetheless.
My main goal of the independent reading list is to push her out of her comfort zone. She can read harder books but can easily get into the rut of re-reading all the Geronimo Stilton books.
I give her separate reading time during our official school portion of the day to read her current book off of my list so she also has other time to read her own books.
This year she wanted to add some of her own ideas to the list so I have included them at the end of this list, I'm okay with all the books she added and my only request is that she doesn't read two easy books back to back (like all the Roald Dahl books).
I tried to be diverse in the books I picked out but a lot of fairly heavy books made it on to my list, so maybe it's a good thing she picked some lighter books so this year doesn't get known as the year of the gut wrenching books.
If you have suggestions of books that you would add to this list I would love to hear them, I'm always looking for more great books to give to her.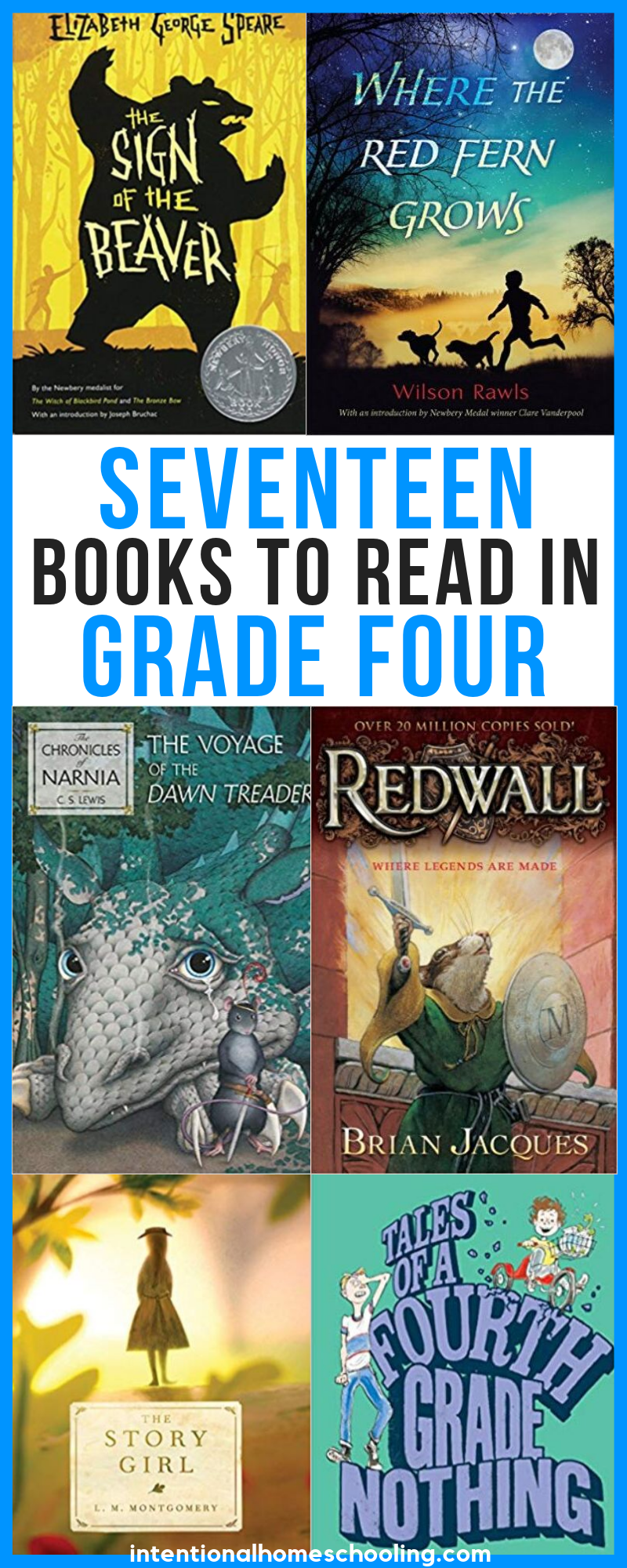 SEVENTEEN BOOKS TO READ IN GRADE FOUR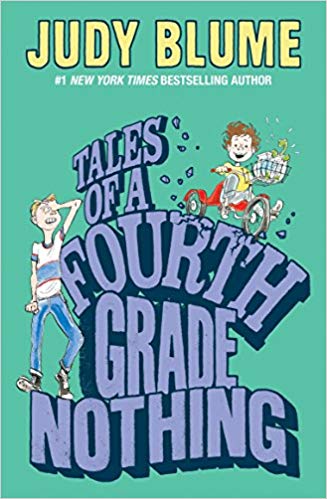 This is the easiest and lightest book on my list. She's actually listened to it on audio at least once but because it's a fourth grade book I couldn't help but add it on here.
Two is a crowd when Peter and his little brother, Fudge, are in the same room. Grown-ups think Fudge is absolutely adorable, but Peter and his pet turtle, Dribble, know the truth. From throwing temper tantrums to smearing mashed potatoes on the wall, Fudge causes mischief wherever he goes!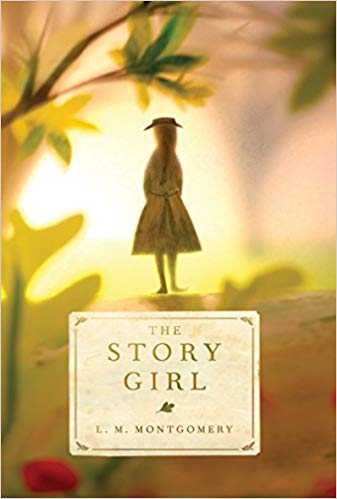 I read this book for the first time earlier this year and enjoyed it and knew right away that my daughter would have to read it soon.
Sara Stanley is only fourteen, but she can weave tales that are impossible to resist. In the charming town of Carlisle, children and grown-ups alike flock from miles around to hear her spellbinding tales. And when Bev King and his younger brother Felix arrive for the summer, they, too, are captivated by the Story Girl. Whether she's leading them on exciting misadventures or narrating timeless stories–from the scary "Tale of the Family Ghost" to the fanciful "How Kissing Was Discovered" to the bittersweet "The Blue Chest of Rachel Ward"–the Story Girl has her audience hanging on every word.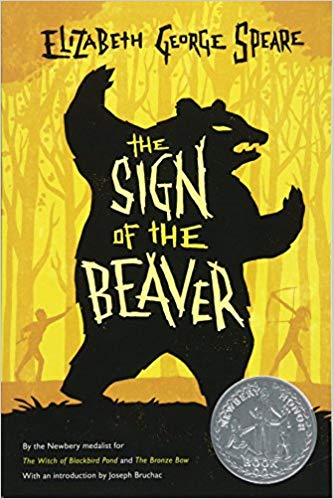 Although he faces responsibility bravely, thirteen-year-old Matt is more than a little apprehensive when his father leaves him alone to guard their new cabin in the wilderness. When a renegade white stranger steals his gun, Matt realizes he has no way to shoot game or to protect himself. When Matt meets Attean, a boy in the Beaver clan, he begins to better understand their way of life and their growing problem in adapting to the white man and the changing frontier.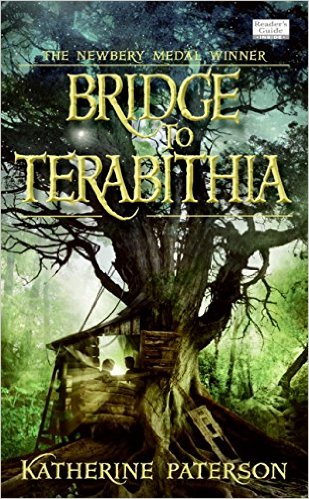 I remember reading this one in elementary school, it's an emotional one but a good one.
Jess Aarons has been practicing all summer so he can be the fastest runner in the fifth grade. And he almost is, until the new girl in school, Leslie Burke, outpaces him. The two become fast friends and spend most days in the woods behind Leslie's house, where they invent an enchanted land called Terabithia. One morning, Leslie goes to Terabithia without Jess and a tragedy occurs. It will take the love of his family and the strength that Leslie has given him for Jess to be able to deal with his grief.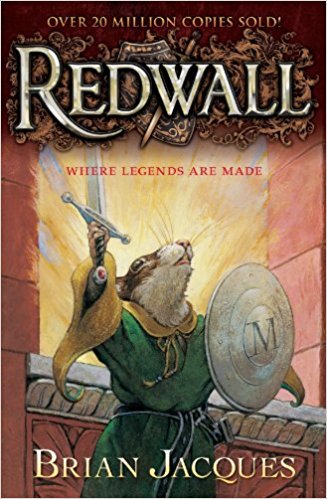 We actually listened to the first book in the series together a couple of months ago, so I would like her to read the second book in the series: Mossflower.
The question in this first volume is resoundingly clear: What can the peace-loving mice of Redwall Abbey do to defend themselves against Cluny the Scourge and his battle-seasoned army of rats? If only they had the sword of Martin the Warrior, they might have a chance. But the legendary weapon has long been forgotten-except, that is, by the bumbling young apprentice Matthias, who becomes the unlikeliest of heroes. Teeming with riddles, humor, unforgettable characters, and high-bounding adventure, the original Redwall is the launching point for a series that has captured the world's attention.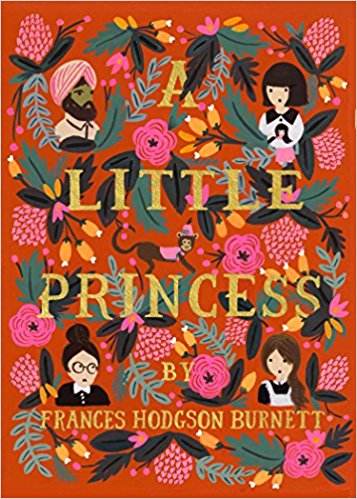 The 90's movie version has always been one of my favorite movies.
Alone in a new country, wealthy Sara Crewe tries to settle in and make friends at boarding school. But when she learns that she'll never see her beloved father gain, her life is turned upside down. Transformed from princess to pauper, she must swap dancing lessons and luxury for hard work and a room in the attic. Will she find that kindness and generosity are all the riches she truly needs?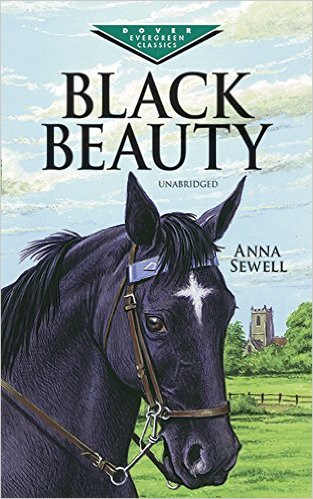 The gentle thoroughbred, Black Beauty, is raised with care and is treated well until a vicious groom injures him. The damaged horse is then sold to various masters at whose hands he experiences cruelty and neglect. After many unpleasant episodes, including one where he becomes a painfully overworked cab horse in London, Black Beauty finally canters towards a happy ending.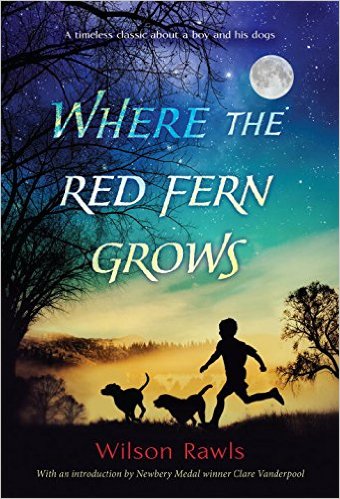 A loving threesome, Billy and his two dogs ranged the dark hills and river bottoms of Cherokee country. Old Dan has the brawn, Little Ann has the brains, and Billy has the will to make them into the finest hunting team in the valley. Glory and victory were coming to them, but sadness waited too. Soon their skills will be put to the test as they brave the dangers of the wilds for the ultimate glory.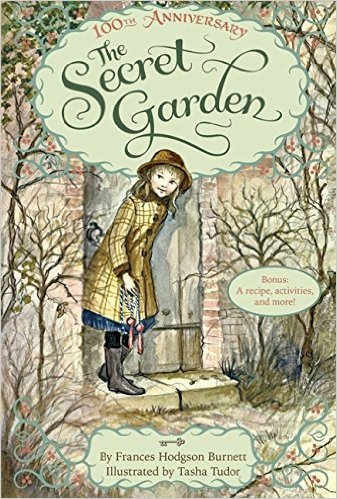 When orphaned Mary Lennox comes to live at her uncle's great house on the Yorkshire Moors, she finds it full of secrets. The mansion has nearly one hundred rooms, and her uncle keeps himself locked up. And at night, she hears the sound of crying down one of the long corridors.
The gardens surrounding the large property are Mary's only escape. Then, Mary discovers a secret garden, surrounded by walls and locked with a missing key. With the help of two unexpected companions, Mary discovers a way in—and becomes determined to bring the garden back to life.
MY DAUGHTER'S SUGGESTIONS
Here are the books my daughter wanted to add to the list (apparently she wants to read a lot of Roald Dahl books this year):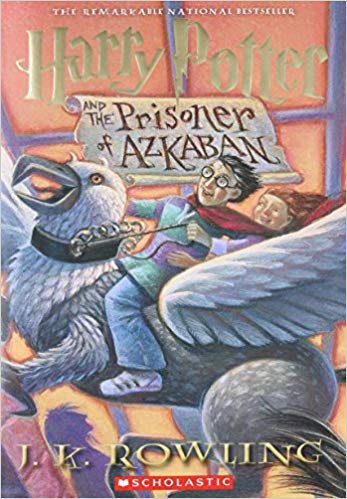 We've been following this guide for Harry Potter for when she can read and watch Harry Potter. I've read the first two books and currently don't care to read the rest myself but she really likes the story.
For twelve long years, the dread fortress of Azkaban held an infamous prisoner named Sirius Black. Convicted of killing thirteen people with a single curse, he was said to be the heir apparent to the Dark Lord, Voldemort.
Now he has escaped, leaving only two clues as to where he might be headed: Harry Potter's defeat of You-Know-Who was Black's downfall as well. And the Azkban guards heard Black muttering in his sleep, "He's at Hogwarts…he's at Hogwarts."
Harry Potter isn't safe, not even within the walls of his magical school, surrounded by his friends. Because on top of it all, there may well be a traitor in their midst.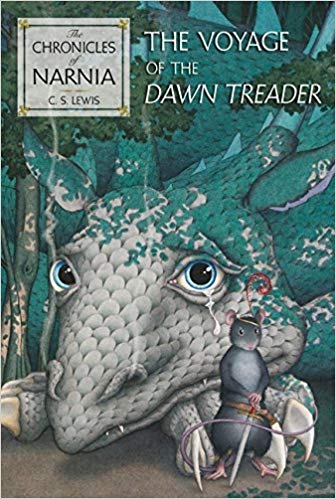 I think she actually wants to read the entire series (I'm not sure if she has read it in the past or just listened to it), but she especially wants to read this one.
Through this enchanted painting Edmund and Lucy, accompanied by their unwilling and unpleasant cousin Eustace, once again enter the magical world of Narnia.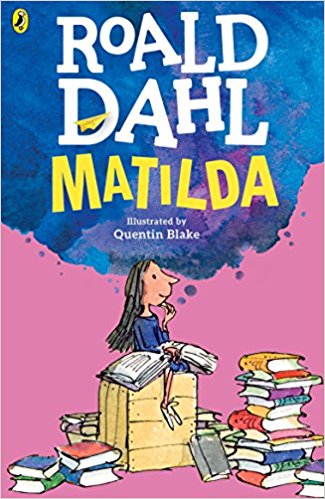 Matilda is a sweet, exceptional young girl, but her parents think she's just a nuisance. She expects school to be different but there she has to face Miss Trunchbull, a kid-hating terror of a headmistress. When Matilda is attacked by the Trunchbull she suddenly discovers she has a remarkable power with which to fight back. It'll take a superhuman genius to give Miss Trunchbull what she deserves and Matilda may be just the one to do it!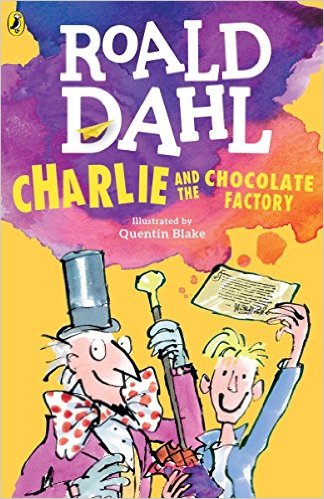 Willy Wonka's famous chocolate factory is opening at last! But only five lucky children will be allowed inside. And the winners are: Augustus Gloop, an enormously fat boy whose hobby is eating; Veruca Salt, a spoiled-rotten brat whose parents are wrapped around her little finger; Violet Beauregarde, a dim-witted gum-chewer with the fastest jaws around; Mike Teavee, a toy pistol-toting gangster-in-training who is obsessed with television; and Charlie Bucket, Our Hero, a boy who is honest and kind, brave and true, and good and ready for the wildest time of his life!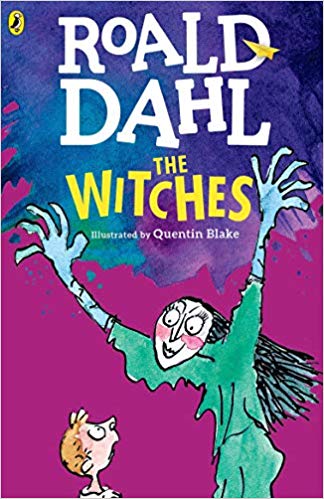 Grandmamma loves to tell about witches. Real witches are the most dangerous of all living creatures on earth. There's nothing they hate so much as children, and they work all kinds of terrifying spells to get rid of them. Her grandson listens closely to Grandmamma's stories—but nothing can prepare him for the day he comes face-to-face with The Grand High Witch herself!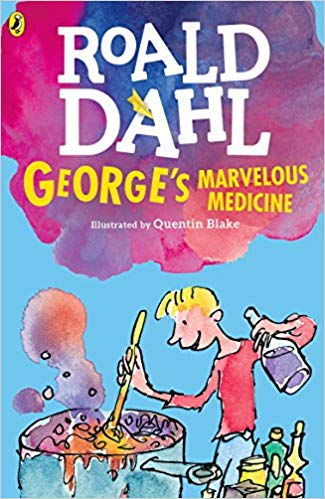 A taste of her own medicine.
George is alone in the house with Grandma. The most horrid, grizzly old grunion of a grandma ever. She needs something stronger than her usual medicine to cure her grouchiness. A special grandma medicine, a remedy for everything. And George knows just what to put into it. Grandma's in for the surprise of her life—and so is George, when he sees the results of his mixture!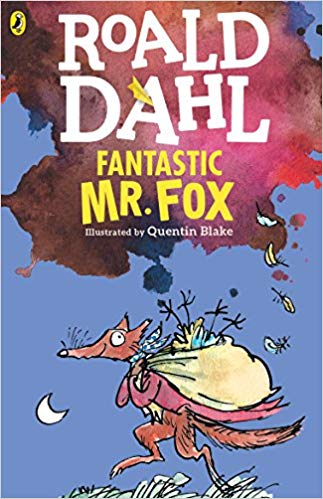 Someone's been stealing from the three meanest farmers around, and they know the identity of the thief—it's Fantastic Mr. Fox! Working alone they could never catch him; but now fat Boggis, squat Bunce, and skinny Bean have joined forces, and they have Mr. Fox and his family surrounded. What they don't know is that they're not dealing with just any fox—Mr. Fox would rather die than surrender. Only the most fantastic plan can save him now.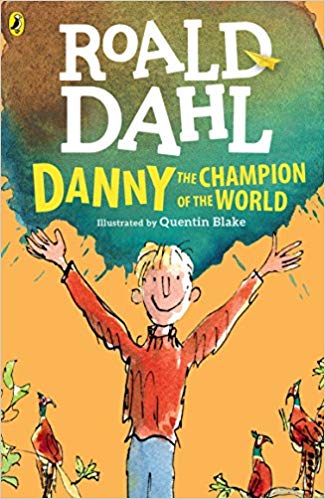 Danny has a life any boy would love—his home is a gypsy caravan, he's the youngest master car mechanic around, and his best friend is his dad, who never runs out of wonderful stories to tell. But one night Danny discovers a shocking secret that his father has kept hidden for years. Soon Danny finds himself the mastermind behind the most incredible plot ever attempted against nasty Victor Hazell, a wealthy landowner with a bad attitude. Can they pull it off? If so, Danny will truly be the champion of the world.