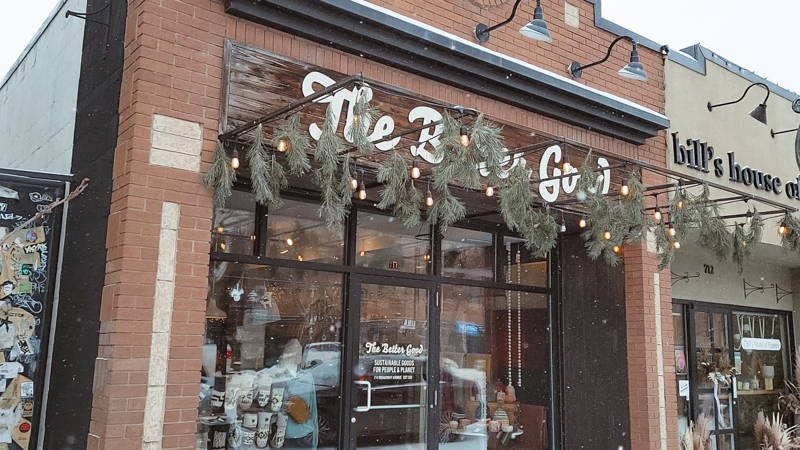 the beginning of 2023 goal setting
I love the time between Christmas and New Years, it's when I go hard on goal setting.
But apparently I've started a little earlier this year because it's not even Christmas and I feel like I have most of my goals for the year figured out.
I'm not going to be sharing most of them today but just wanted to pop in and say that I will be back to using this space on a regular basis and it will be my main/only blog going forward!
I'm not really sure who I am telling this because I haven't used it much so there aren't many people on the site these days but since one of my goals for 2023 is to start using it again and I appreciate good communication and that's what this post is for.
Even though blogs are not read a ton these days I'm still a blogger at heart, I really enjoy blogging so I'm excited to start acting like it again in 2023.
In the next few weeks I think I'll move over some blog posts from some other sites I use that I want here for future reference.
I will also be sharing a full goals post in the next while but as far as social media goals, here's where I plan to be hanging out online in 2023:
this blog, like I said, I plan on putting all things blogging related here. That means there will be some book lists, some homeschool posts, goals, recipes and some random posts (like, I really want to share a list of puzzles I've done in the last while), and who knows what else!
BookTube – I think for 2023 all the public video content I create will be on my BookTube channel, so, it will mostly be bookish but I plan on adding some more personal stuff to the vlogs
Patreon – I love talking about books so much that I have a membership dedicated to it and share exclusive bookish content with them and we have a book club each month!
my Intentional Homeschooling Membership – oooh, this is a fun space I created about two months ago and I can't wait to see where it all goes in 2023!
Instagram – I do plan on being active on both my bookish and homeschool Instagram accounts, my posts there will stick to those themes but my stories will be more personal
newsletters – I'm still planning on sending out weekly-ish homeschool and bookish newsletters
Poured Out Podcast – Jared and I are committed to sticking out the podcast for a year, you can watch on YouTube or subscribe via a podcasting platform.
I am so excited for 2023 for so many reasons and can't wait to share all my goals and my word for the year but I'm also really excited to bring back old school blogging.
Are you willing to share a sneak peek of any of your goals for 2023? Let me know in the comments!