Thoughts and Results On Yet Another Social Media Fast
In December I decided to take what has become my second annual month-ish long social media fast.
There is a big part of me that wishes I wasn't on social media at all and then there is another big part that really enjoys a lot of benefits of social media.
Last year I had a six week social media fast and shared some of the things I learned after that.
For this year I decided to take the entire month of December off of Facebook and Instagram.
To be honest, I didn't miss it at all.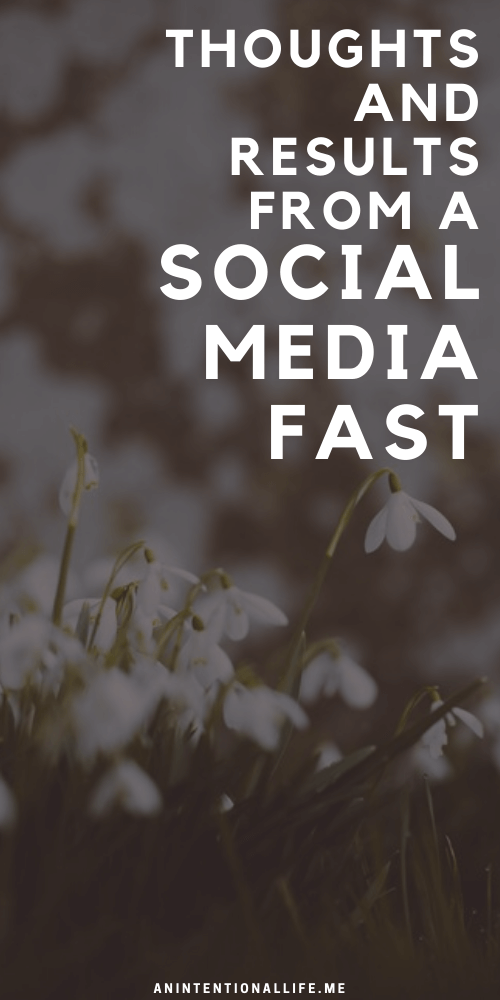 It seemed kind of funny to take a whole month off of Instagram when I just hit 10,000 followers on my homeschool IG account (so I could finally share links in my stories). I worked hard to hit that number, not for the number sake but for the benefits of the links. I definitely had a drop in followers for the month that I was off but it didn't drop below 10,000 again so I'm thankful for that.
When January 1st rolled around I was actually too busy with life to even log in to Instagram and Facebook to see what I had missed and I was tempted to just give them up.
But, Facebook is the only place I have to contact some of my extended family members and there is a local foster family group on there that has been a wealth of knowledge in the beginning of our fostering journey so I am back on there. Though I don't check it every day, it's more like every other day or so and I still try to limit it to just my computer, I haven't had the app on my phone for years and that's been really nice.
I have decided to give up my personal Instagram account for the forseeable future. That came as a surprise to me because a year ago that would have been the only account I would have chosen to keep but things have changed a bit.
I am currently using my homeschool Instagram account because it does direct people to my site but I have not been checking it or scrolling nearly as much as I used to.
IN CONCLUSION
All in all I would say my second annual social media fast was a success.
I use Instagram and Facebook less now than I did before the fast and generally only go on if I have a reason to.
I am really enjoying having an annual fast from social media and am already planning on doing it again for next December.
Have you ever done a social media fast? How did it go? Anyone interested in joining me for my fast in December?