10 Grade Three Read Aloud Novels
This has been a good year for read alouds in our home. We've re-read a few of our favorites and found some new favorites!
If you've been here for awhile you'll probably already know that when I say "read aloud" 90% of the time I mean "audiobook". For us that works best, we mostly like to listen at lunch and when we are out driving.
Oh, while we are on the topic of books, I took some time this week to organize the book lists on the site a bit. You can now view them by category!
Check out the book lists by category:
(If you are curious about that top image – the rat and mice characters are from the game Mice and Mystics, you can check out some of our favorite games to play together as a family here.)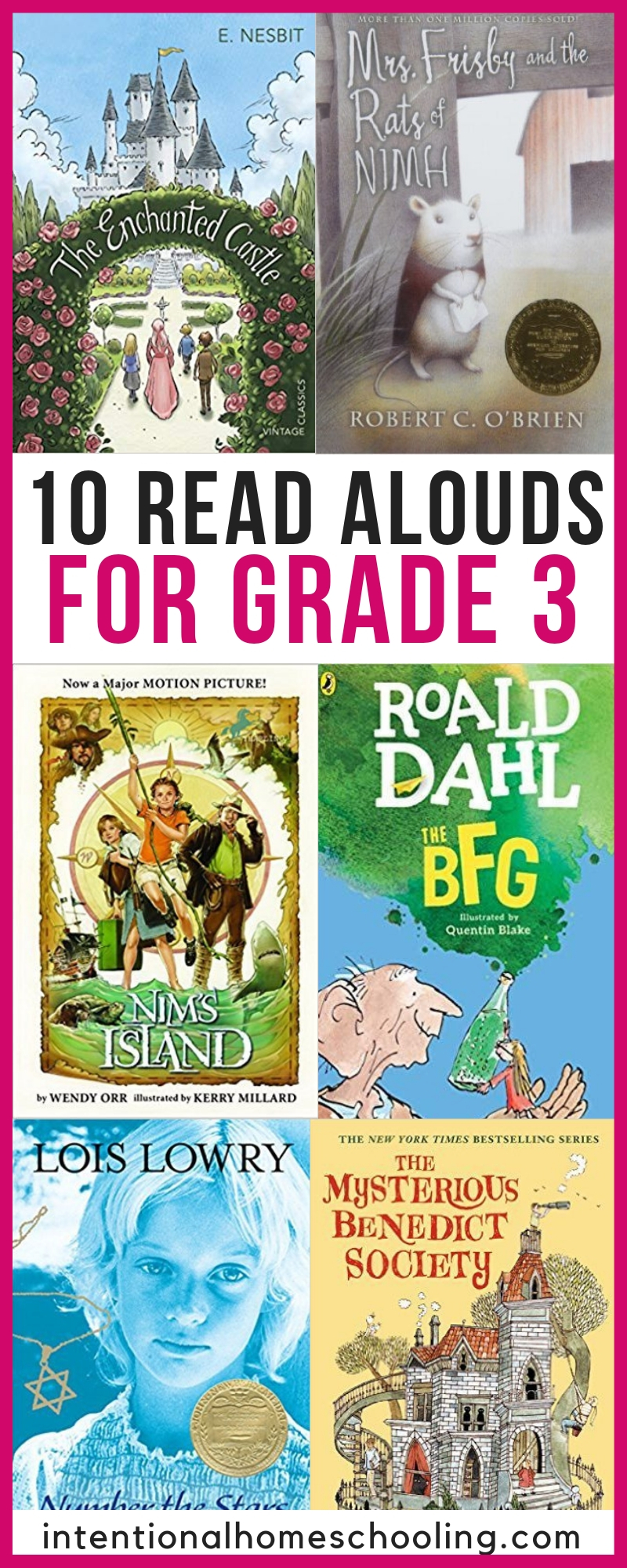 10 GRADE THREE READ ALOUD NOVELS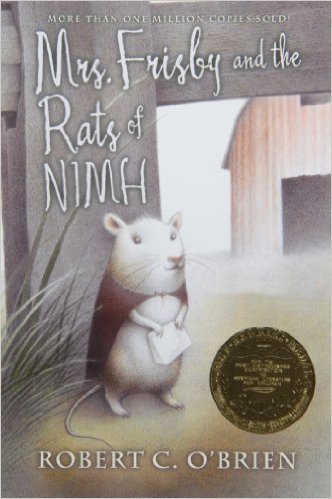 I love this one mostly for nostalgia's sake, I remember a teacher reading this to the class in either grade three or four.
Mrs. Frisby, a widowed mouse with four small children, is faced with a terrible problem. She must move her family to their summer quarters immediately, or face almost certain death. But her youngest son, Timothy, lies ill with pneumonia and must not be moved. Fortunately, she encounters the rats of NIMH, an extraordinary breed of highly intelligent creatures, who come up with a brilliant solution to her dilemma. And Mrs. Frisby in turn renders them a great service.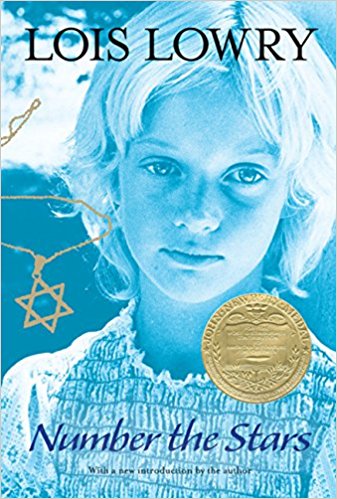 This one is a good introduction to WWII for elementary students.
As the German troops begin their campaign to "relocate" all the Jews of Denmark, Annemarie Johansen's family takes in Annemarie's best friend, Ellen Rosen, and conceals her as part of the family.
Through the eyes of ten-year-old Annemarie, we watch as the Danish Resistance smuggles almost the entire Jewish population of Denmark, nearly seven thousand people, across the sea to Sweden. The heroism of an entire nation reminds us that there was pride and human decency in the world even during a time of terror and war.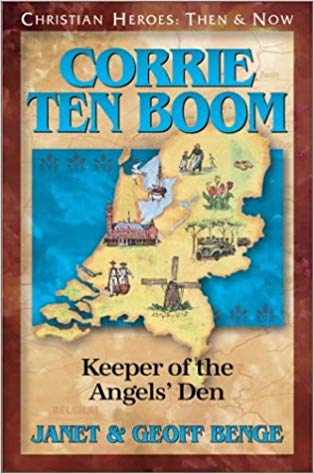 I've always appreciated Corrie ten Boom's story and I'm so glad it's in the Christian Heroes series so the kids can learn from it as well.
Suddenly, Corrie's ordered life was lost in the insanity of war. With bravery and compassion, her family and countless other Dutch citizens risked everything to extend God's hand to those innocents marked for certain execution in a world gone mad.
Corrie ten Boom's life of determination, faith, and forgiveness in the face of unimaginable brutality and hardship is a stunning testimony to the sustaining power of God.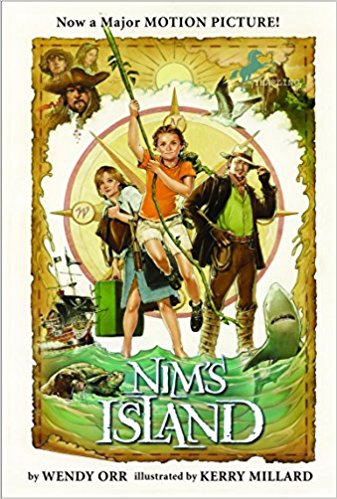 I have to admit, I was pleasantly surprised about this book. My expectations weren't very high going in and we all enjoyed it. We did watch the movie afterwards and this is another case where the book is definitely better than the movie (the movie wasn't bad, just not as good as the book).
A girl. An iguana. An island. And e-mail. Meet Nim–a modern-day Robinson Crusoe! She can chop down bananas with a machete, climb tall palm trees, and start a fire with a piece of glass. So she's not afraid when her scientist dad sails off to study plankton for three days, leaving her alone on their island. Besides, it's not as if no one's looking after her–she's got a sea lion to mother her and an iguana for comic relief. She also has an interesting new e-mail pal. But when her father's cell-phone calls stop coming and disaster seems near, Nim has to be stronger and braver than she's ever been before.
And she'll need all her friends to help her.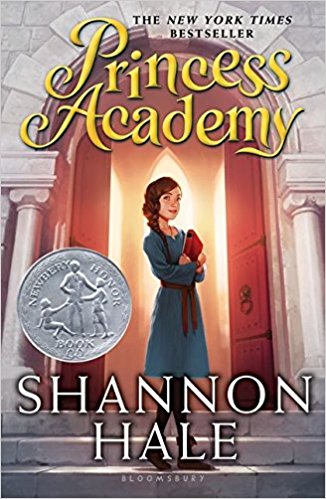 I know I've said this before but I really with this book had a different title. The word "Princess" makes it sound like it's going to be a girly book and it really isn't.
Miri lives on a mountain where, for generations, her ancestors have lived a simple life. Then word comes that the king's priests have divined her village the home of the future princess. In a year's time, the prince will choose his bride from among the village girls.
The king's ministers set up an academy on the mountain, and every teenage girl must attend and learn how to become a princess. Soon Miri finds herself confronted with a harsh academy mistress, bitter competition among the girls, and her own conflicting desires. Winning the contest could give her everything she ever wanted–but it would mean leaving her home and family behind.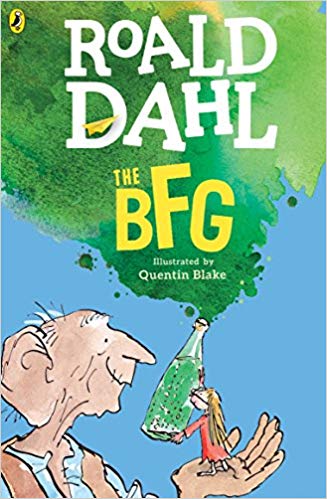 I think this may actually be my favorite Roald Dahl book!
The BFG is no ordinary bone-crunching giant. He is far too nice and jumbly. It's lucky for Sophie that he is. Had she been carried off in the middle of the night by the Bloodbottler, or any of the other giants—rather than the BFG—she would have soon become breakfast. When Sophie hears that the giants are flush-bunking off to England to swollomp a few nice little chiddlers, she decides she must stop them once and for all. And the BFG is going to help her!
When Jerry, Jimmy, and Kathleen are forced to spend their entire summer at school they don't imagine they will have a particularly interesting time. But that's before they stumble upon a mysterious castle set in beautiful, abandoned gardens. Could this really be an enchanted castle? With the air thick with magic and a maze hiding a sleeping girl at its center, the holidays might just be looking up.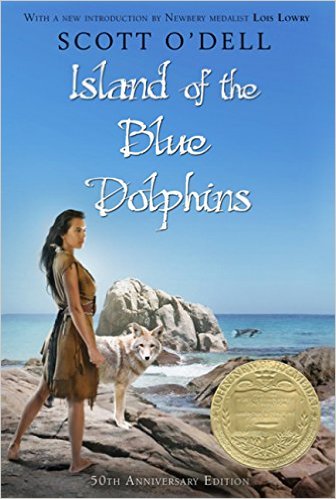 Raeca first read this book on her own and then raved about it so much and said we had to read it together.
Far off the coast of California looms a harsh rock known as the island of San Nicholas. Dolphins flash in the blue waters around it, sea otter play in the vast kep beds, and sea elephants loll on the stony beaches.
Here, in the early 1800s, according to history, an Indian girl spent eighteen years alone, and this beautifully written novel is her story. It is a romantic adventure filled with drama and heartache, for not only was mere subsistence on so desolate a spot a near miracle, but Karana had to contend with the ferocious pack of wild dogs that had killed her younger brother, constantly guard against the Aleutian sea otter hunters, and maintain a precarious food supply.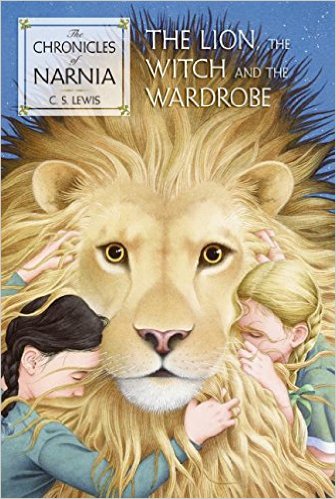 I've lost track of how many times we've read this book already, it's one of our favorites.
Four adventurous siblings—Peter, Susan, Edmund, and Lucy Pevensie—step through a wardrobe door and into the land of Narnia, a land frozen in eternal winter and enslaved by the power of the White Witch. But when almost all hope is lost, the return of the Great Lion, Aslan, signals a great change . . . and a great sacrifice.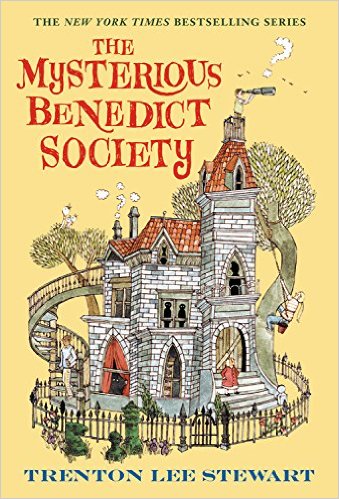 "Are you a gifted child looking for special opportunities?" Dozens of children respond to this peculiar ad in the newspaper and are then put through a series of mind-bending tests, which readers take along with them. Only four children–two boys and two girls–succeed. Their challenge: to go on a secret mission that only the most intelligent and inventive children could complete. To accomplish it they will have to go undercover at the Learning Institute for the Very Enlightened, where the only rule is that there are no rules. But what they'll find in the hidden underground tunnels of the school is more than your average school supplies. So, if you're gifted, creative, or happen to know Morse Code, they could probably use your help.
What are some of your third graders favorite books?
CHECK OUT THESE OTHER ELEMENTARY READ ALOUD BOOK LISTS: