The Best Picture Books for March
Month three of the year is almost upon us so it's time for another monthly book list – this time it's the March picture book list!
Overall March can be a pretty great month – the weather starts warming up and you've got St. Patrick's Day and spring and every few years Easter is even thrown in at the end of the month.
The book list is mostly spring-ish themed though I did add in a few St. Patrick's Day books (you can find a full list of them here though if you are looking for more) oh, and remember, March 14th is Pi Day (3.14) so I've got a book on the list for that as well! I will be creating a separate Easter book list in the next few weeks since this year Easter is close to the end of April.
If you have a book that you think is great for March I would love for you to leave a comment at the bottom of the post and I'll check it out and maybe add it to the list!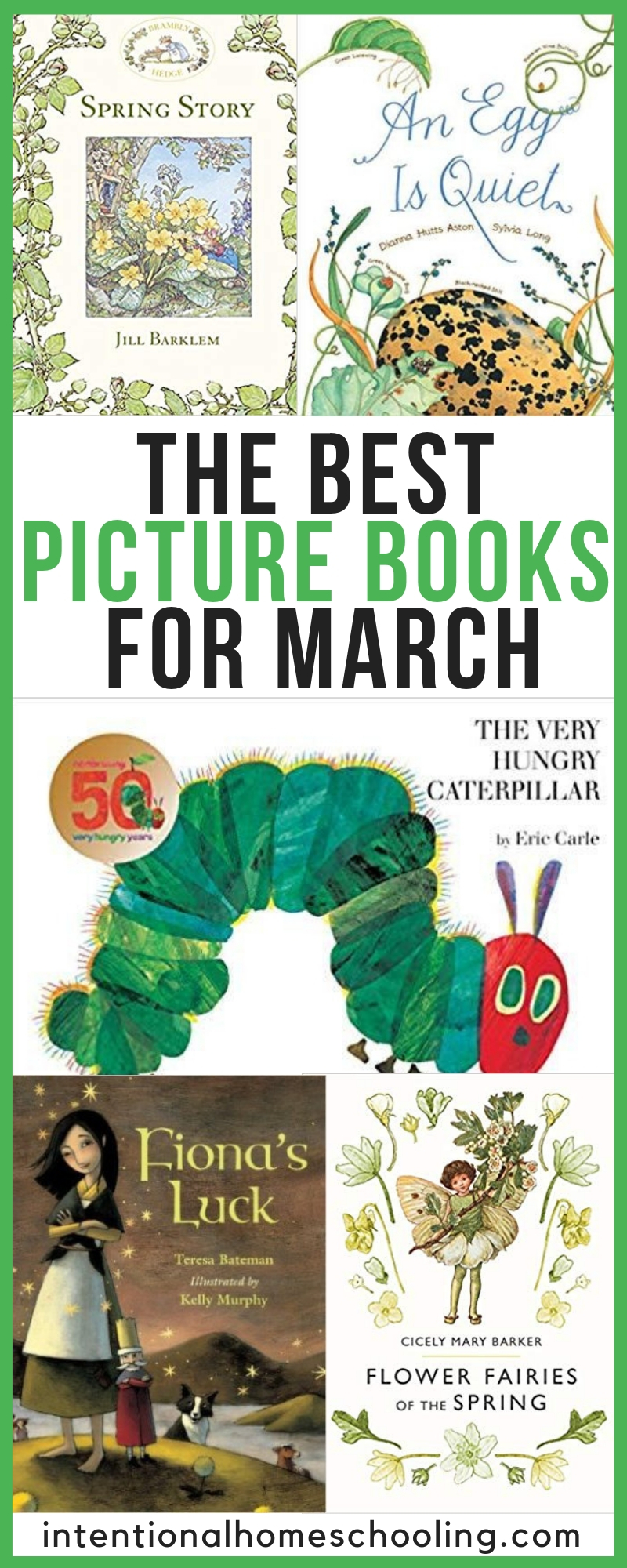 THE BEST PICTURE BOOKS FOR MARCH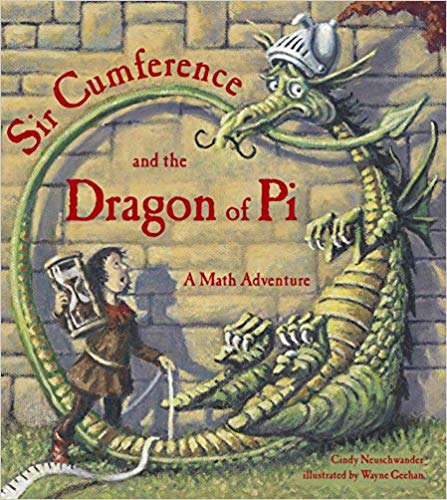 The math adventure is centered around a potion that changes Sir Cumference into a fire-breathing dragon. Can Radius change him back? Join Radius on his quest through the castle to solve a riddle that will reveal the cure. It lies in discovering the magic number that is the same for all circles. Perfect for parent and teachers who are looking to make math fun and accessible for everyone.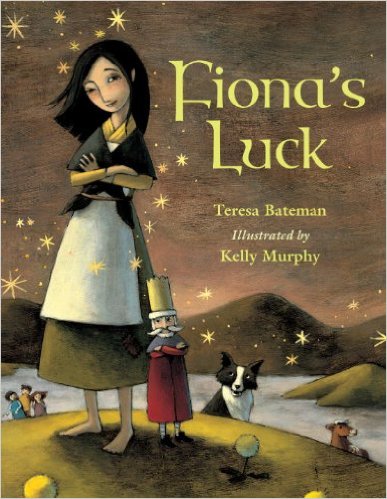 An original folktale full of wit, magic, and leprechauns, that is sure to delight for St. Patrick's Day as well as all year round. The luck of the Irish has waned after the greedy Leprechaun King has taken all the good fortune in Ireland and locked it away. It is up to one cunning girl, Fiona to come up with a plan to get the luck and good tidings back from the leprechauns to help the people of Ireland. Through clever charades, Fiona uses her wit to outsmart the powerful Leprechaun King and restore luck to the Emerald Isle.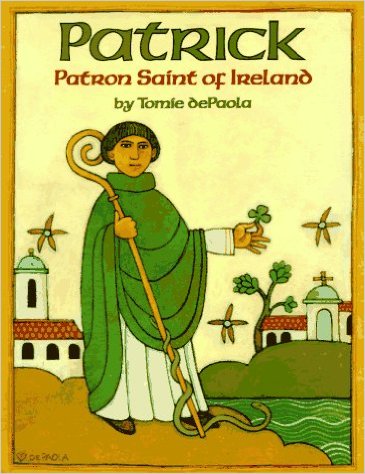 The story of Patrick's life, from his noble birth in Britain, to his being captured and taken to Ireland by a group of bandits, to the "dreams" that led him to convert the Irish people to the Christian faith. DePaola also retells several well-known legends, including the story of how Patrick got rid of all the snakes in Ireland.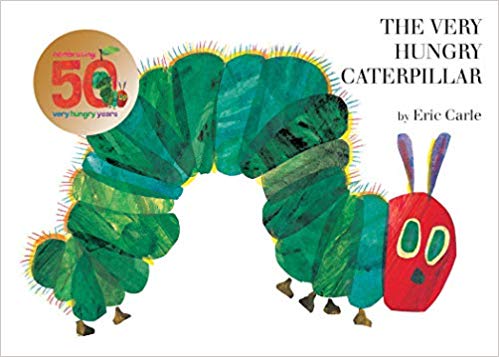 What happens when a very hungry caterpillar continues to eat and eat? Find out through this book complete with fun cutout pages!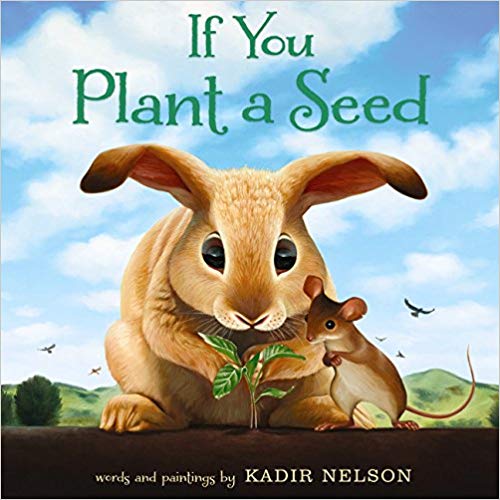 With spare text and breathtaking oil paintings, If You Plant a Seed demonstrates not only the process of planting and growing for young children but also how a seed of kindness can bear sweet fruit.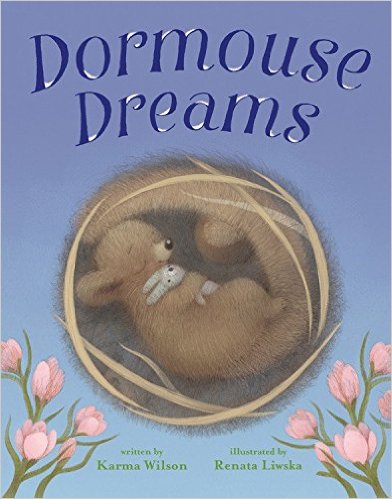 As Dormouse dreams–and snores–his way from winter to spring, he imagines going on fantastical adventures with his best dormouse friend. Whimsical illustrations feature other animals entertaining themselves with dart games, cross-country skiing, flying airplanes, and more while Dormouse hibernates. Readers can also follow the friend's journey to Dormouse's house, where she wakes him up for some real life pleasures, including daydreaming. This is the perfect bedtime book to snuggle up with when spring isn't coming fast enough.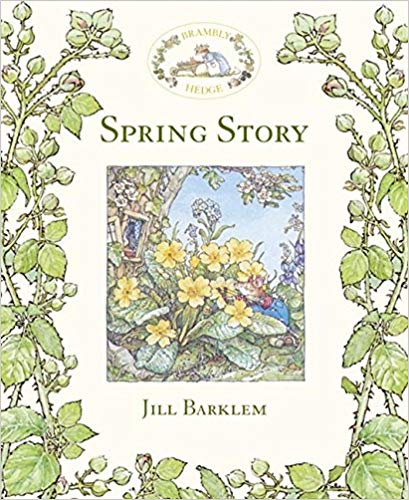 Step into the exquisite, miniature world of the mice of Brambly Hedge in this beautiful new edition of the classic picture book.
Wilfred woke early. It was his birthday. He had lots of lovely presents, but the best one was a surprise… Mr Apple had organised a secret celebration picnic and all the mice of Brambly Hedge were invited.
There was so much to carry. Poor Wilfred got very tired as he lurched and bumped his way along the grassy track. What was it Mrs Apple had said was in his hamper? Knives? Sandwiches? They were certainly heavy!
When they finally arrived, Wilfred was allowed to open up the hamper and there he found the best treat of all . . .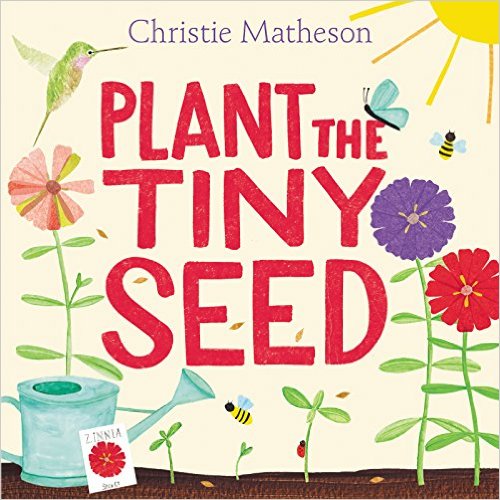 How do you make a garden grow? In this playful companion to the popular Tap the Magic Tree and Touch the Brightest Star, you will see how tiny seeds bloom into beautiful flowers. And by tapping, clapping, waving, and more, young readers can join in the action! Christie Matheson masterfully combines the wonder of the natural world with the interactivity of reading.
Beautiful collage-and-watercolor art follows the seed through its entire life cycle, as it grows into a zinnia in a garden full of buzzing bees, curious hummingbirds, and colorful butterflies. Children engage with the book as they wiggle their fingers to water the seeds, clap to make the sun shine after rain, and shoo away a hungry snail. Appropriate for even the youngest child, Plant the Tiny Seed is never the same book twice—no matter how many times you read it!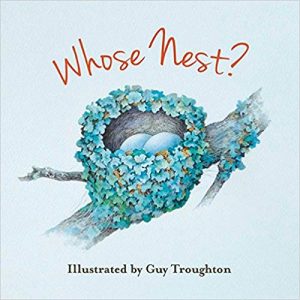 For preschoolers and beginning readers, Whose Nest? is a beautiful illustrated introduction to nests of all descriptions and their inhabitants. It might be a tree frog or a gecko, a dormouse or a rabbit, a duckling or an eagle!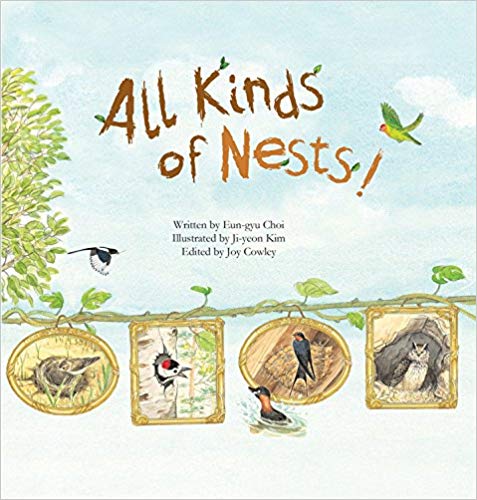 Birds make nests to suit their way of living. Find out about different birds by looking at their nests.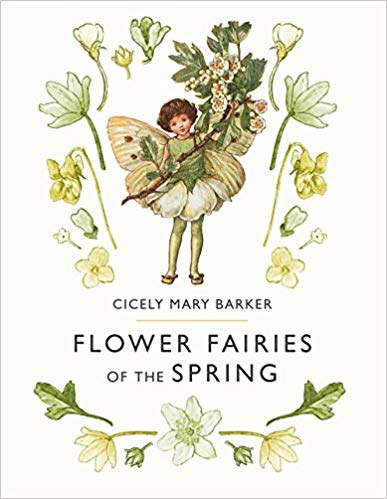 Suitable for all Flower Fairy enthusiasts, this title celebrates the annual rejuvenation of the natural world at spring and introduces children to the season's flowers by making them magical.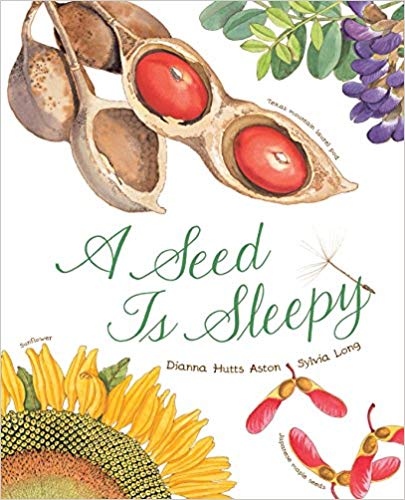 This gorgeous book from award-winning artist Sylvia Long and author Dianna Hutts Aston offers children a beautiful and informative look at the intricate, complex, and often surprising world of seeds. Poetic in voice and elegant in design, the book introduces children to a fascinating array of seed and plant facts, making it perfect reading material at home or in the classroom.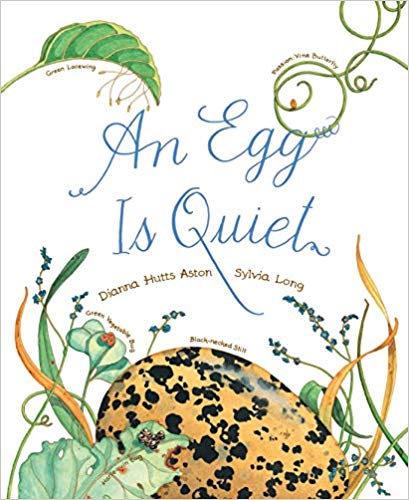 Featuring poetic text and an elegant design, this acclaimed book teaches children countless interesting facts about eggs. Full of wit and charm, An Egg Is Quiet will at once spark the imagination and cultivate a love of science.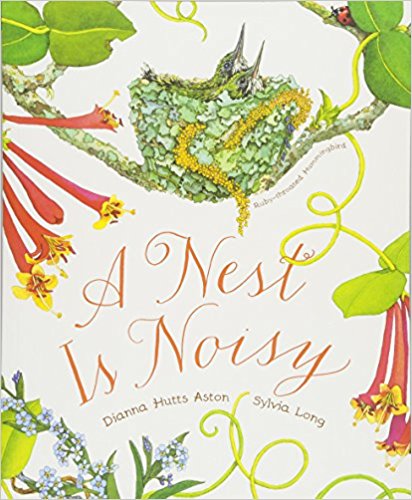 This gorgeous and informative book looks at the fascinating world of nests, from those of tiny bee hummingbirds to those of orangutans high in the rainforest canopy. Poetic in voice and elegant in design, this carefully researched book introduces children to a captivating array of nest facts and will spark the imaginations of children whether in a classroom reading circle or on a parent's lap.