Productivity, Procrastination & "Doing it All"
I am a fairly productive person. I love creating to do lists and that satisfaction of checking things off of the list (admittedly, I will sometimes add a task to the list after I've already done it so I can have the joy of checking it off).
So, it may come as a surprise to people who know me now that I used to be, and still am at times, a procrastinator. (Just ask Jared, I am terrible at procrastinating when it comes to putting receipts into our budget.) But I've come a long way from my serious procrastination days.
I thought it would be fun to share a few productivity tips for any other procrastinators out there!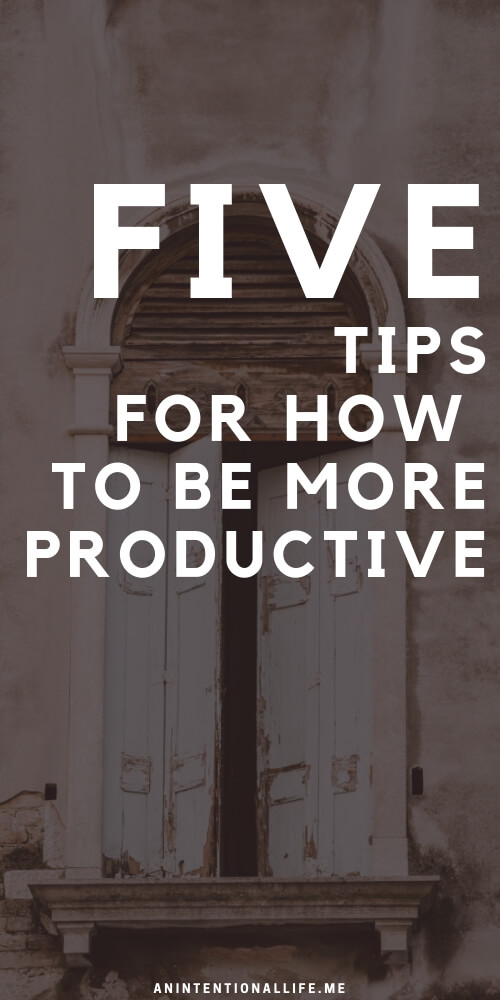 5 PRODUCTIVITY TIPS FROM A FORMER CHRONIC PROCRASTINATOR
#1 KNOW YOUR WHY
It's so much easier to get something done if you know why it needs to get done! As a rebel knowing (and believing) in the reason for things makes me actually able to accomplish them.
#2 LESS
When I say less I mean have less commitments, less stuff, less pulling you in all different directions. This is one that I struggle with the most because I am a chronic dabbler – I like to do a little bit of a lot of different things but that can result in overwhelm and therefore not doing anything.
Less is better.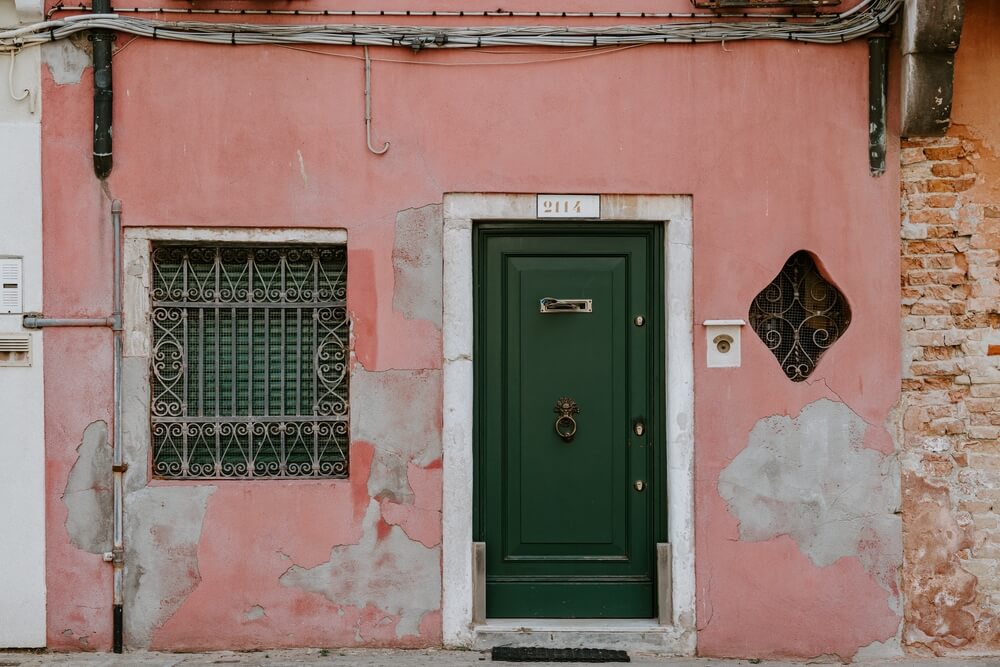 #3 HAVE A GOOD PLANNER
I would be lost if I didn't write things down.
I'm not saying you need to go out and buy an expensive planner, you can buy or make something really cheap. My "planner" is actually a notebook I got at the dollar store and then I've just written the days of the week myself. Each day I write a handful-ish number of tasks I want or need to get done to keep myself on track. I don't get everything done every day but I get a lot more done than if I tried to keep all my tasks in my head.
#4 HAVE A GOOD DAILY RHYTHM
I have always disliked the word "routine" but now totally embrace the word "rhythm". I have my daily rhythm down pretty well during the weekdays and am able to be quite productive each day. But on weekends or the odd days where the rhythm is disrupted I feel like I don't get anything done.
The bones of a good daily rhythm for me means starting the day with a good breakfast, reading my Bible while drinking my homemade dairy-free hot cocoa and then getting some work done.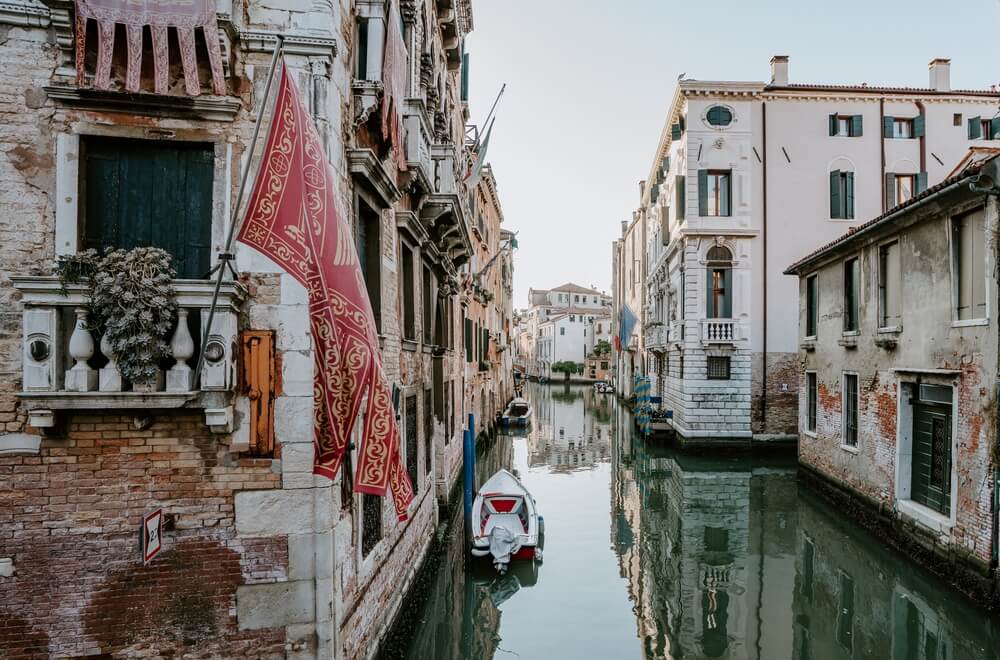 #5 MAKE DEADLINES FOR YOURSELF
Now, here's the thing, I've always heard that if you want to get something done you should tell someone so they can keep you accountable and that pressure will force you to get it done.
But really, how many times does that person actually keep you accountable? For some reason, for me (and this may not be true for you), when I tell someone I am going to do something that usually lowers my interest in doing said thing.
I've personally found it more helpful to keep a list of deadlines for myself and not tell others about them.
WHAT ARE YOUR FAVORITE PRODUCTIVITY TIPS?
Gorgeous photos of Venice courtesy of Unsplash.com – this photos are giving me the motivation to continue saving for our upcoming trip to Europe!