Free Monthly Intentions/Goals Printable
I always like to take some time during this season and start thinking about my word for the next year as well as my goals. I plan on sharing both my word and my goals in the next few weeks but first I have a freebie for you!
A few newish-to-me blogs that I follow share their monthly intentions instead of their goals and I just love that slight change in wording. With the new year less than a month away I've been thinking about my goals (or intentions) for the year and I want to make an effort this year to do better with creating monthly goals.
To help myself out a bit I created monthly intentions printables and I thought I would share them with you!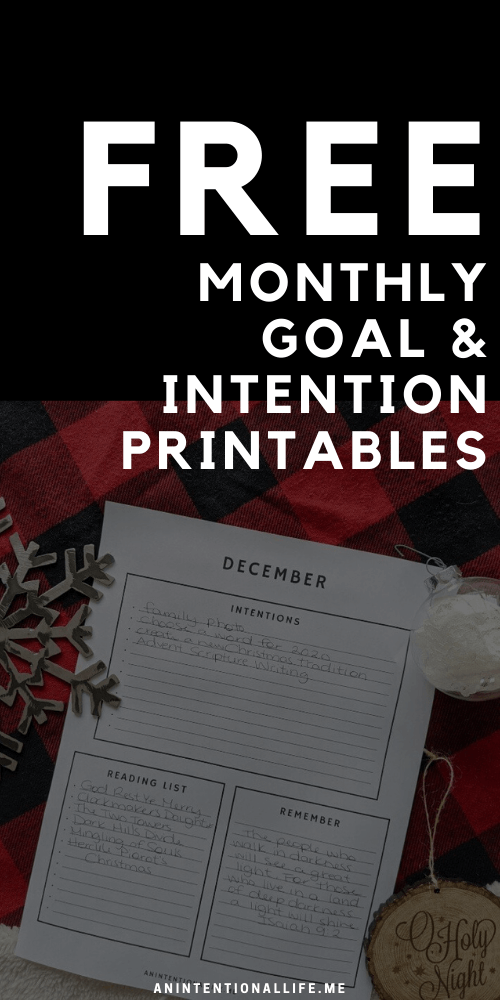 The sheets have three different sections:
INTENTIONS
This space is for your goals for the month. I left a fair amount of space, I know I won't usually have that many items each month but I do tend to write big so this way if my intentions take up two lines each at least I know I have room to write them down.
READING LIST
You don't have to be around me long to realize that books are a big part of my life. I share my monthly TBR in my book-ish newsletter and I am always looking for great books to add to my collection. I like the idea of writing my monthly TBR down on these sheets because I can look at it throughout the month and it will be interesting to look back on at the end of a year and see which books I finished and which I didn't.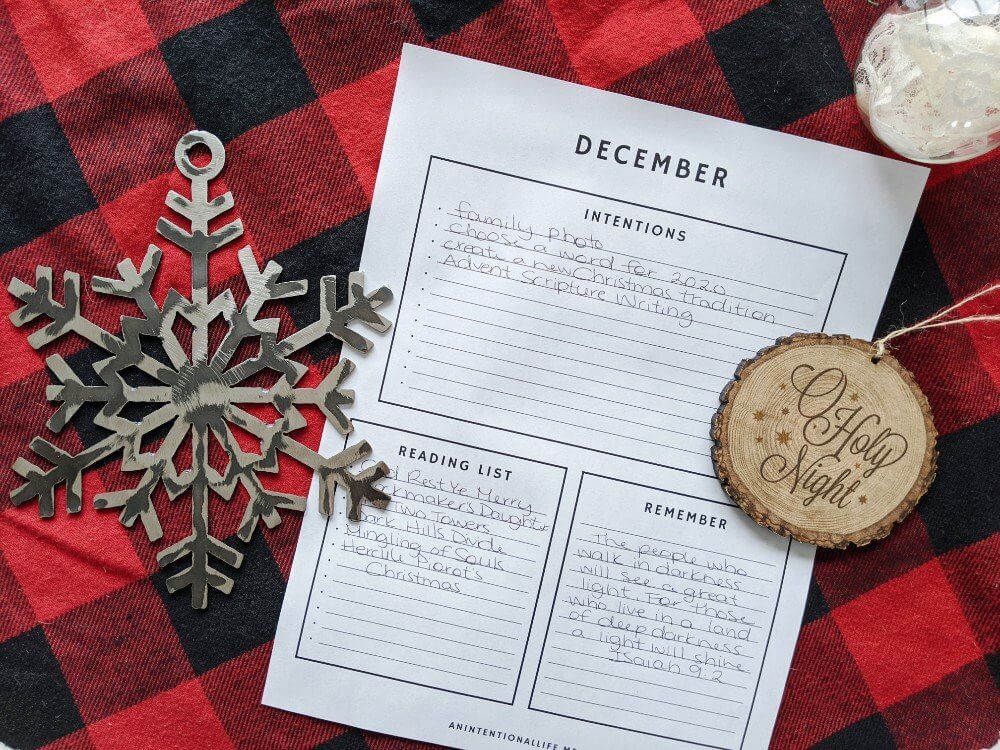 REMEMBER
This section is for whatever you want. This month I wrote a verse out, in the future I may write a cute quote or conversation with one of my kids or a quote from a book. I may even use this space for ideas on how to carry out my one little word throughout the month.
To grab your free printable intention sheets just sign up here, you'll also get access to all the other freebies on the site: