Recently in My Art Journal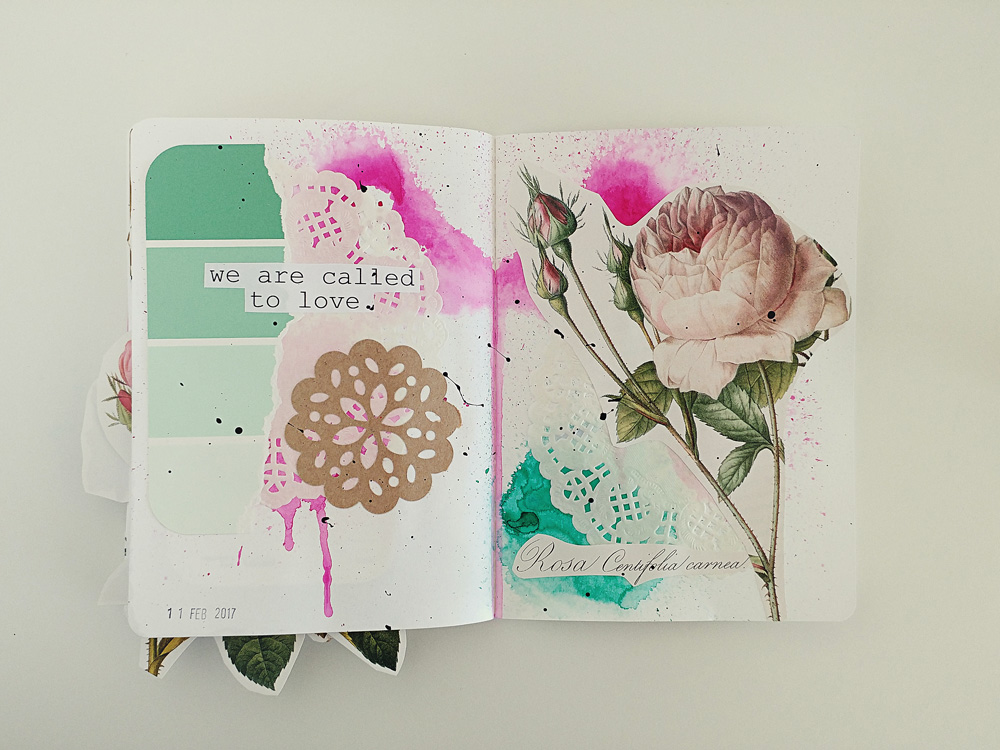 I've been consistently working in this art journal lately. It only takes 10-15 minutes per page and I've been loving how the pages are turning out. I love the minimalism, I love the cohesiveness, I love the quotes, I love it all!
Here's a flip through of the pages in this journal so far:
My favorite pages are definitely the florals. Totally my addiction right now.
If art journaling is new to you, you may enjoy my free Art Journaling 101 E-Course.
All the quotes in the journal are Bible verses or quotes books I've been reading lately:
What are you finding yourself drawn to in your art journaling these days?