Art Journal Process / 002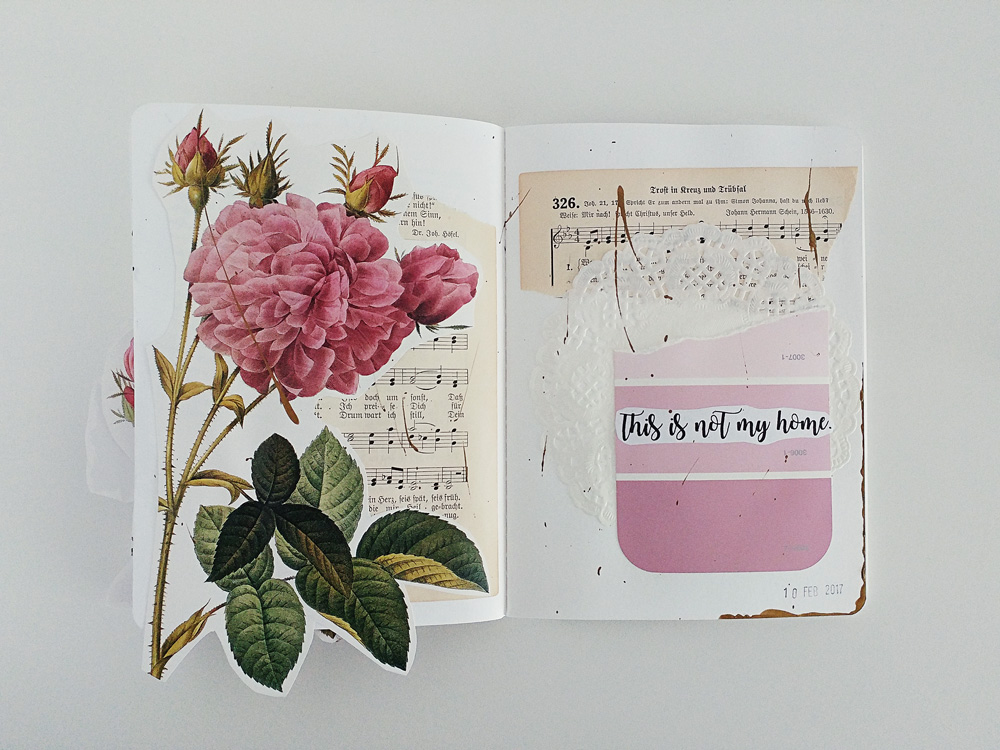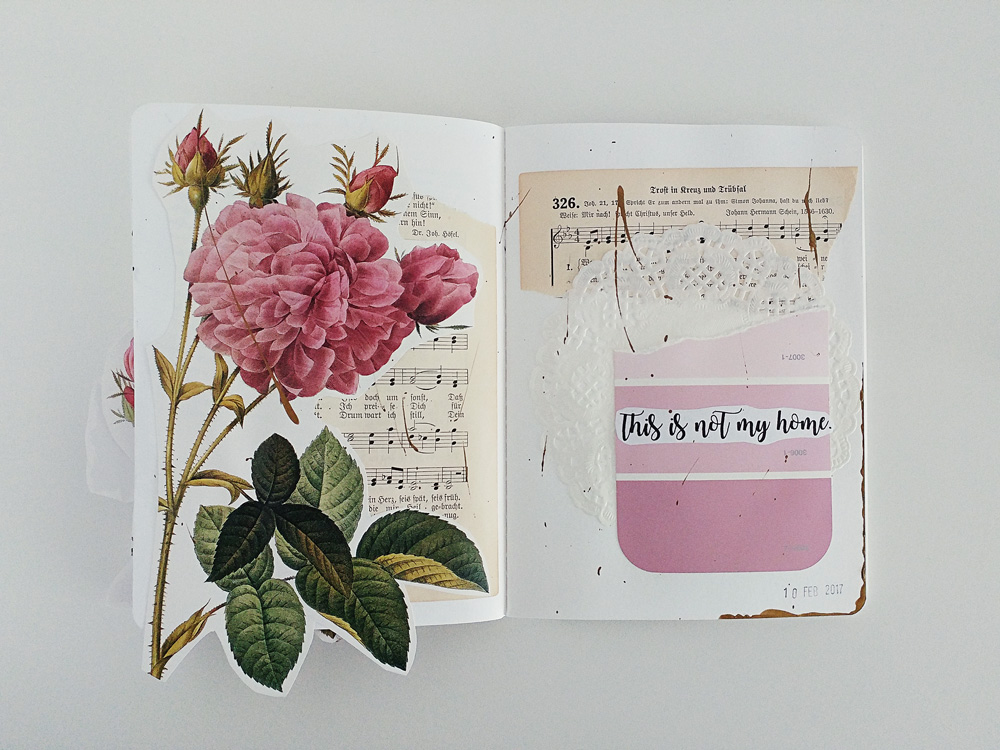 Last week I shared a flip through of my current art journal (so far). I've done a page almost every day in February and today I wanted to show you the video process of one of my favorite pages in that journal!
The supplies for this page included old hymnal pages, floral page from an old book, a paint chip, a doily and gold acrylic paint.
Here's the video of the process: