How to Entertain Your Kids & Make Sure They Are Ready for Next Year – Suddenly Homeschooling
Well, as with a lot of the world my province is officially shutting down schools by the end of this week.
And I know there are a lot of people who are suddenly homeschooling that were not prepared for it at all. As someone who doesn't like people telling me what to do I am sure I would be annoyed with that. But as a homeschooler I am excited for all these other families to get a chance to try it!
I was public and semi-private schooled for my school career, went to college, went to university and worked and taught in schools for years before homeschooling. My time in school wasn't terrible but I am very pro-homeschooling, I love it and it suits our family so well.
But for those who are finding themselves suddenly forced into homeschooling I think there are probably two major trains of thought going through their minds right now:
#1 How do I entertain my kids all day?
and
#2 How will I make sure they are ready for next year if they've missed months of school?
I know there are a lot of homeschoolers addressing similar questions now for their not-previously-homeschooling friends and I thought I would add some of my thoughts out into the interwebs.
I know that my approach will not work for all families. I like to be flexible, follow my kids' (and my) interests and explore topics that may help them in their future careers. If you are looking for a lot of structure I would suggest clicking away and looking elsewhere. If you want your kids to know how to learn and take initiative in their learning, read on.
I'm going to work on answering the questions in reverse order and then after I have shared my answers I am going to share some of our favorite resources.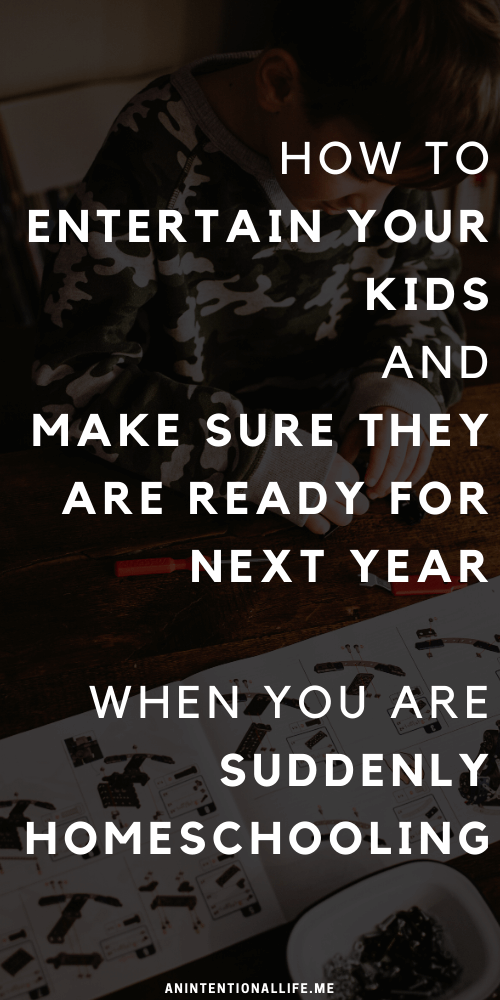 HOW WILL I MAKE SURE THEY ARE READY FOR NEXT YEAR IF THEY'VE MISSED MONTHS OF SCHOOL?
During times when we've chosen to follow a more structured homeschool rhythm we usually covered all we needed to for the school day in about an hour. One thing to remember is that school consists of a lot of extras and wasted time waiting for the whole class to be ready for the next instruction. While kids may be in school for six hours a day they aren't learning something new the entire day.
Another thing to keep in mind is that each school year starts by re-learning concepts from the year before. Especially math, elementary math includes a lot of repetition.
Honestly, missing a few months of school isn't going to affect next year, especially since everyone else is missing those months too.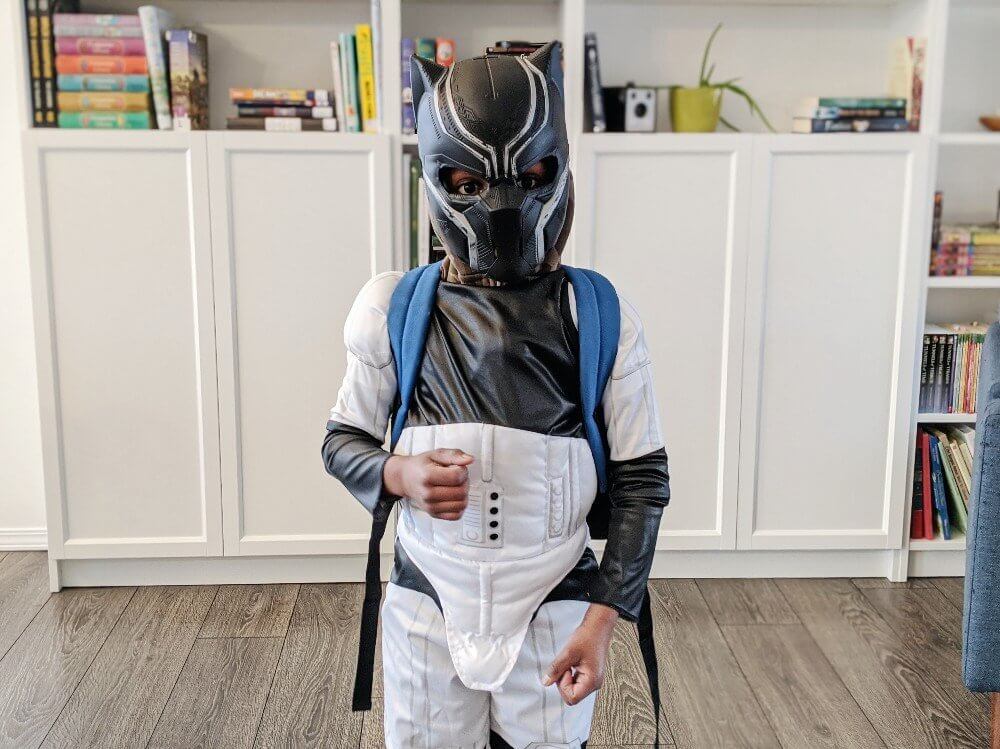 How do I entertain my kids all day?
Okay, but how does this look all day? How do homeschool parents keep their kids from driving them crazy? How do they keep their kids off of screens all day and/or their kids from following them around the house? Read on!
Don't be afraid of boredom
First of all, let's just start out by understanding that boredom isn't something to avoid. Kids that are entertained all the time get bored quickly and if you leave them in their boredom a bit that's when kids become creative. If your kids are used to being in school all day they are used to being told what to do and where to go and they may need a little bit of direction getting their creative juices flowing. There are some ideas for this coming up.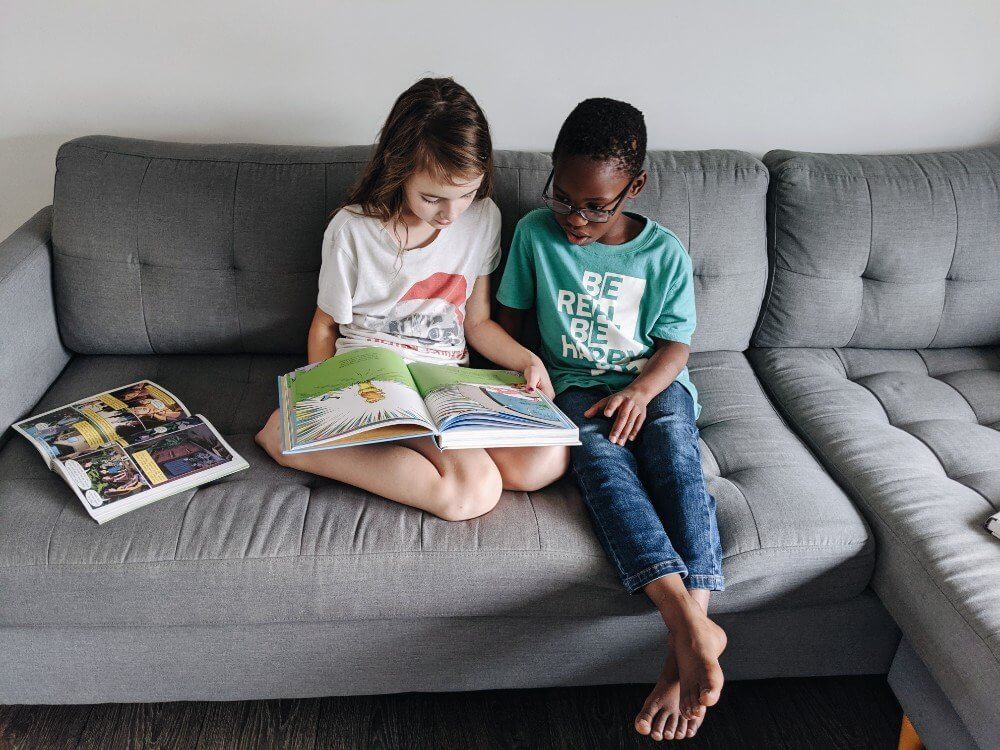 Encourage sibling relationships
This is a great time to encourage sibling relationships. My kids are 6 (my son) and 9 (my daughter), they are as opposite as kids can get. One is white and one is brown (the world refers to him as "black" but he's adamant that his skin is brown and that is what he is), one is an extreme introvert, the other an extreme introvert. One prefers words and books while the other prefers taking things apart and playing outside. One is (usually) quiet and the other is (always) loud.
And yet my kids are best friends. Being forced (and encouraged) to spend so much time together has created a bond that I know wouldn't have happened if they went to school (my daughter's one year of school proved that).
It's not always sunshine and rainbows, they argue, they pout, but they have also learned how to get along with someone that is so completely different then them (at least some of the time).
Invite them into your hobbies and day
Kids love being included, a simple way to entertain them is to include them in whatever you are doing. And if you are worried about the school they are missing, pay attention to what they are learning as they join you. Are you making food in the kitchen? They are learning life skills and when dealing with recipes they are working with fractions and sometimes addition and multiplication, as well as reading and science (if you make a cake you've turned a liquid into a solid).
Learn what happened on this day in history
I created a free resource to help you with this, just a simple look into one day in history can teach a child a lot.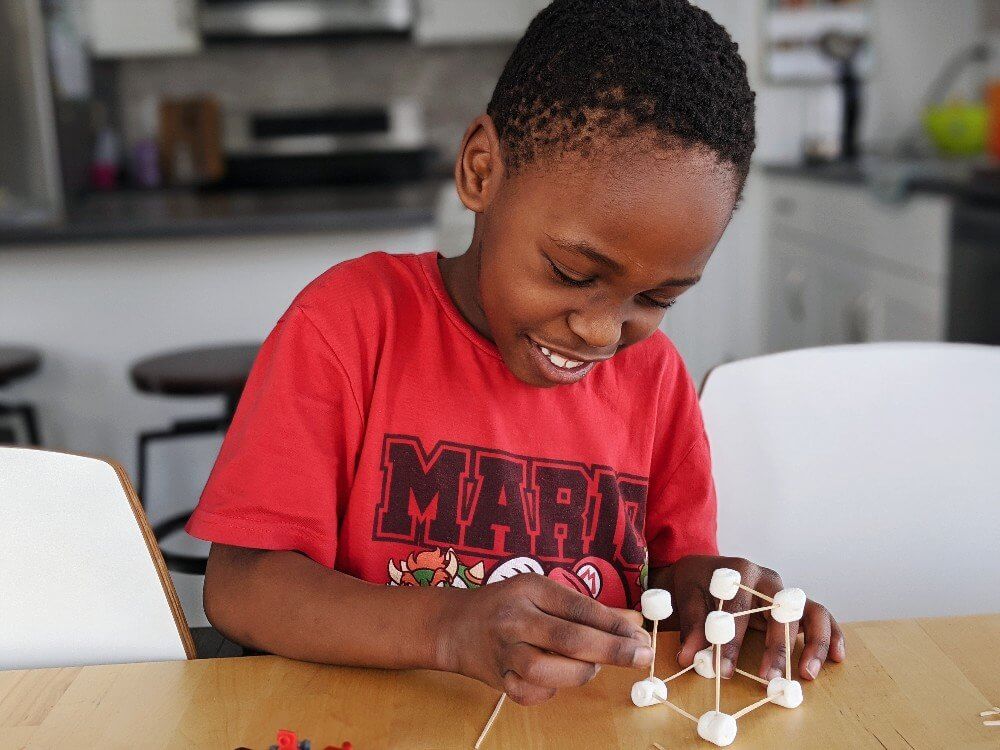 Set out supplies
One way for kids to get creative with a little push is if you set out a bunch of supplies they can use, it can be art supplies, building supplies, books, activity kits, etc.
The other day I gave my kids a bunch of marshmallows and toothpicks and let them go to town. I didn't tell them what to do, I just let them be creative. They built houses, a snowman and a toothpick-marshmallow guy.
Explore the world from your home
With physical travel being extremely limited I love that we can still digitally travel! I created an online resource guide where you can explore a number of different countries from your own home, you can check that out here.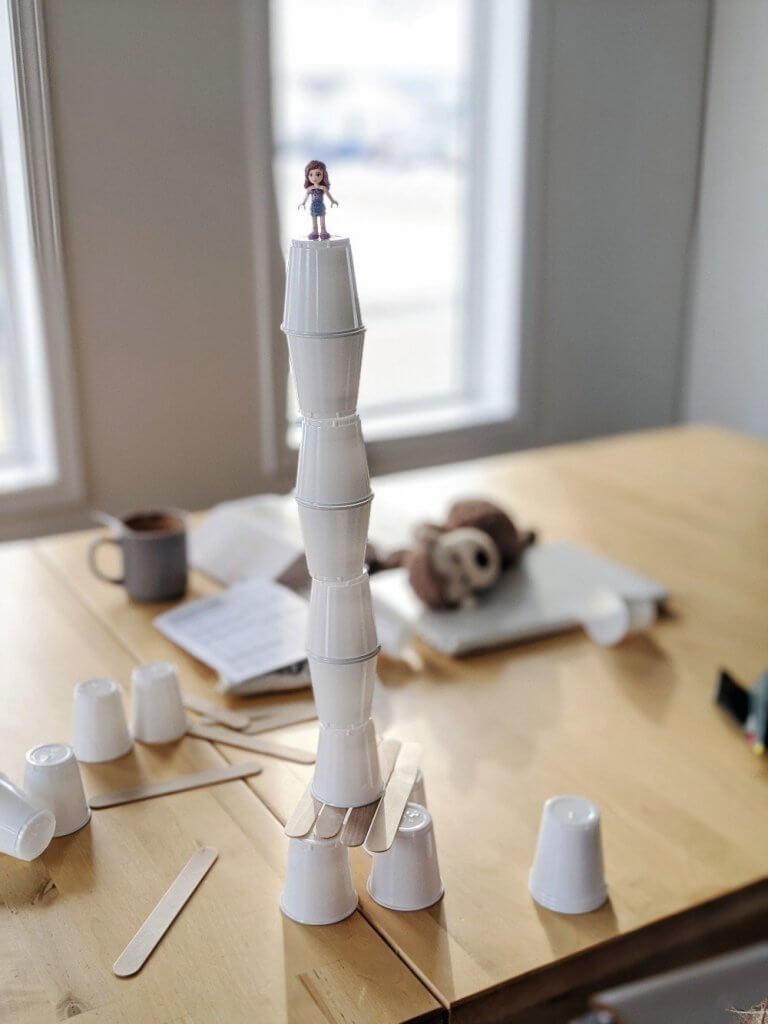 Create a challenge
Last week I gave my kids each 15 plastic cups, 20 popsicle sticks and one Lego mini figure and asked them to built the tallest tower they could that they could put their mini fig on top of.
Speaking of Lego, my kids are big fans so sometimes I will tell them to use their Lego to build me something specific like: a dog, a car, a robot, etc.
You could also create a scavenger hunt or an escape room. I did the latter for the first time last week and my kids had so much fun. I plan on sharing how I created the escape room later this week, but if you are looking for ideas there are a bunch on Pinterest. (You can check out our DIY Escape Room here!)
Explore their interests
Like I mentioned in the previous section, you can use this time to deep dive into a topic of interest to your kids. Sometimes they will need a little prodding to figure out what they are interested in, sometimes they will give you a list of ideas and you can just jot them all down so when they finish one topic they can move on to a different one that interests them.
Get them to create their own board game
My husband shared a bunch of ideas and tips on how to do that here.
Some of our favorite resources
If you are looking for some great resources to check out, I've included a few of our favorites here.
Games
We love playing board games as a family, you can check out some of our favorites here.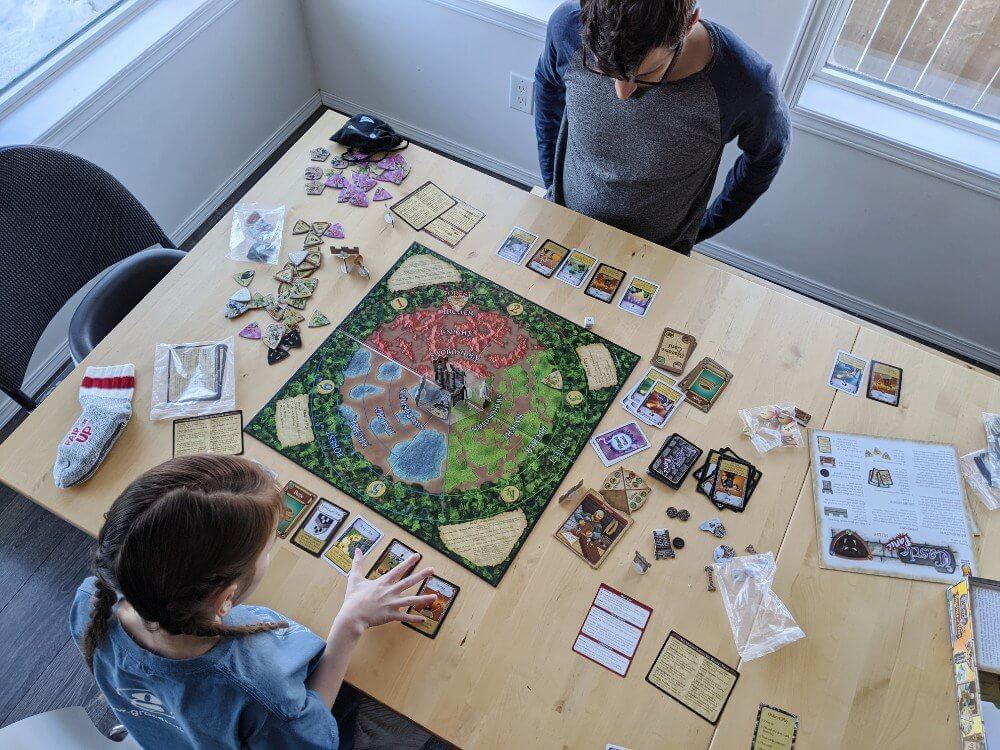 Audiobooks
Audiobooks are a great resource for those who can't read yet as well as those who can. My kids listen to audiobooks on their own and we listen to some together as a family. My favorite resources for listening to audiobooks are our library apps (Libby and Hoopla) as well as Scribd (this one is a paid resource but you can get your first two months free with my link). We are currently listening to Wonder at lunch and The Warden and the Wolf King at supper (both on Scribd).
YouTube
There are some YouTube channels that we love to learn from. Some of our favorites include:
Art for Kids Hub – great drawing tutorials for kids
A Kid Explains History – the channel title says it all
The Bible Project – lots of great videos explaining Bible concepts and books of the Bible
Crash Course Kids – they aren't making new videos but they have tons of science videos for kids
Educational Videos for Students – lots of biographies and interesting fact videos
Flite Test – these guys make all sorts of airplanes out of foam board – and they actually fly
Free School – videos for kids on every subject
Mighty Machines – this is an old show (like really old) but it's all about how machines work and my kids love it (and I remember my brother loving it when he was little too)
SciShow Kids – another science show not making more episodes but has a lot in the archives
Smarter Every Day – this guy is so smart and much of it goes over my head (and my kids') but we still like watching his videos
I understand that our relaxed homeschool method is not for everyone and would probably feel like a shock for those coming out of the school system but I hope this post is able to at least help out a few people!
If you are interested in learning more about the homeschooling approach we have created/followed for the last couple of years, I have a free online workshop titled Homeschooling as a Lifestyle.
I hope you are able to enjoy this season and come away with a love for homeschooling.