My Personal, Blogging & Book-ish 2020 Goals
The new year is quickly approaching and I thought I would share my goals for 2020. Since there are still a couple of weeks left in the year I may come back and tweak or add to these goals a bit if I think of anything else.
I thought of writing a post on how I did on my 2019 goals but it turns out that I failed at almost all of them.
Awesome.
To keep 2020 from being a complete failure in regards to goals I plan on using my free monthly printables as well creating a bullet journal-style goal trackers. I will either share more about that here on the blog in the weeks to come or else just in an upcoming newsletter, so if you aren't signed up yet, make sure to do so!
I decided to break my goals up into three sections: personal goals, blogging/online income goals and book-ish goals.
PERSONAL GOALS
TAKE A MONTHLY FAMILY PHOTO
As an ex-photographer I have the tendency to always be the one behind the camera (that and I'm completely awkward in front of it) but this year I would like to get a family photo each month.
They don't have to be perfect, actually, that's kind of the point. When we get family photos taken we are generally try to look our best and be all put together (except that one year where Ephraim peed himself five minutes before the photo session and we took all the photos with him in wet shorts -thankfully you couldn't see it), but if we have a photo every month then we can just be our normal selves.
I would love to share the monthly photos here but I'm not sure I will since some months they may have faces of additional kids in them that I can't share online, but maybe I'll take two photos, one with the extra kids and one without . . .
LEARN TWO SONGS ON THE UKULELE
So, Jared bought me a ukulele (back in May) and I have yet to pick it up . . . So, it's a super low goal but it does seem unattainable at this moment. Life has been a little crazy the last few months.
DO FIFTY-TWO FAMILY ACTIVITIES
This probably sounds like a lame goal when I explain it, it's just doing something simple together as a family. This could be as easy as working on a puzzle together or more intense like going on road trip. For this I am considering Jared, Raeca and Ephraim my family (foster kids are allowed to join in too but we may do this when they are sleeping and that's fine). I've just noticed in the last few weeks since we started fostering that I need to make family time a priority, especially when I'm feeling really tired and just want to veg in the evening instead of putting in an effort.
DOCUMENT LIFE MORE WITH VIDEO
This was a goal that I had last year and I did really well for the first three months of the year, I would like to try it again and follow through. Last year I used the app One Second Every Day and it was good but I realized one second isn't enough for some days so I am going to try something a bit different.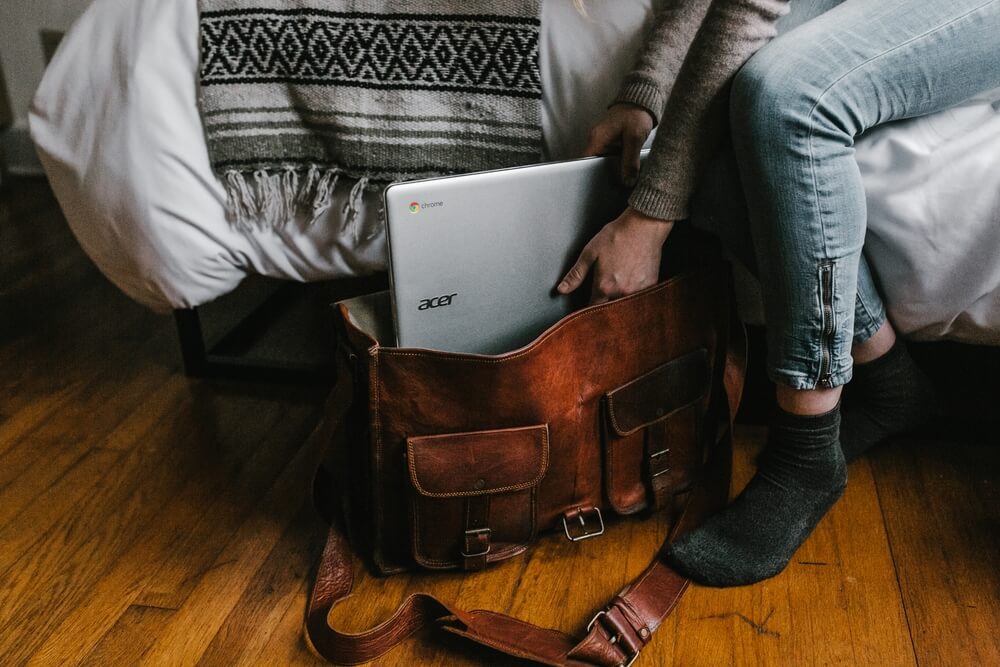 ONLINE/BLOGGING GOALS
I run a few different websites on the interwebs. They bring in some money and I enjoy it, it's like getting paid for doing my hobby, this section has a few of my goals related to those websites.
JOIN BOOKTUBE
?
One goal that I am contemplating adding to this list is the idea of getting into the world of BookTube (talking about books on YouTube) I love the idea of it but I go back and forth. I don't think I have the time to record and edit videos so I may just start talking more about what I am reading each week in my weekly reviews. But on the other hand, I really appreciate the BookTube community and would like to join in. I'm currently thinking that if I can figure out how to properly film and edit on my phone I may try it out.
So, I've officially decided to give this goal a try. I'm going to commit to posting one video a week from now until the end of January and from there decide if it is something I will continue for the year. You can subscribe and follow along here.
POST MORE BOOK LISTS
I used to post weekly book lists over on my homeschool blog and I want to get back into posting at least two book lists each month there. I may also share more book lists over here, I know I want to continue my seasonal ones (I have the fall and winter ones already) but I'm not sure what other kind of book lists I should share here. (Maybe I'll stick with kid book lists on the homeschool blog and adult ones here? I would love to hear your thoughts!)
MAKE MONEY FROM ADS ON THIS SITE
I have been thinking about this a lot and I have recently put a couple of ads back on here, I don't want there to be a ton of ads but I appreciate being able to make a little bit of cash without having to sell anything.
ROCK A BUNDLE
The above point (about not wanting to sell anything on this site) being said I do have one promotion coming up in the very beginning of January; I have a product in a bundle which I will be sharing about when it is live. I do have some other motivations behind joining this bundle though, I'm curious to see how it all goes.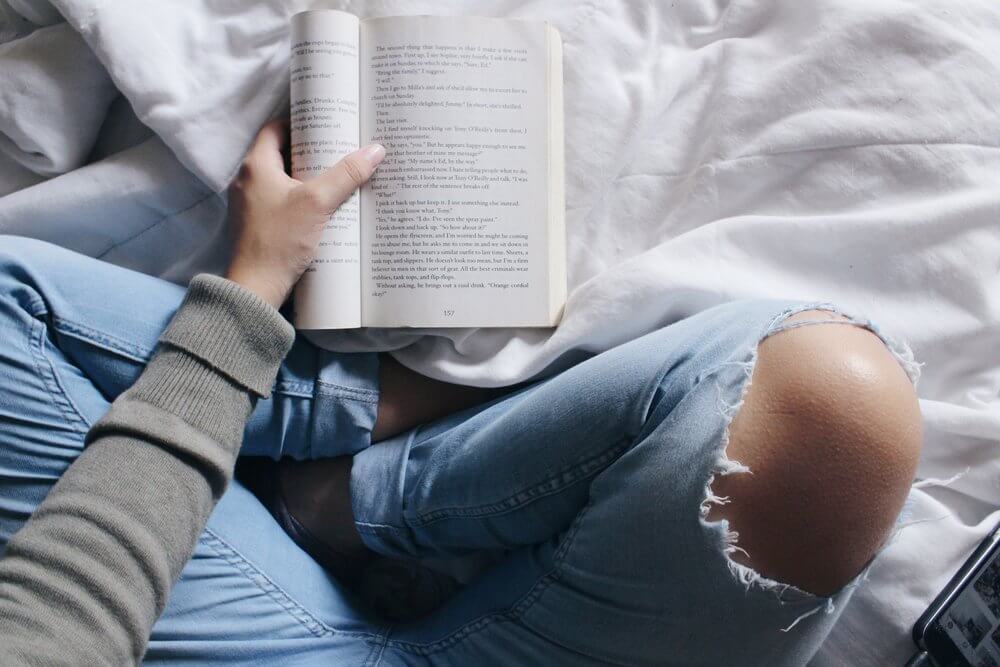 BOOK-ISH GOALS
What kind of goals list would this be if I didn't include some book-ish goals?! I'm not planning on setting a specific number of books I want to read goals this year (that is until Good Reads prompts me to and then I will probably just pick a number around 60 that I know I will hit), but I did want to create some other book-ish goals and I'm really excited about them.
COMPLETE THE READ YOUR BOOKSHELF CHALLENGE
I created a reading challenge for myself (and all others that want to join in) for 2020 to help me read some of the unread books that I own, I've called it the Read Your Bookshelf Challenge. I created a different prompt for each month to help push me out of my comfort zone a bit and get some books read that I may not otherwise read.
READ MORE OF MY OWN BOOKS THAN THE LIBRARY'S
We are very dedicated library patrons in our house, my library has a cool feature where they tally the total of the value of the books that you take out each time and they also have a running tally so I know we take out over $20,000 in books each year (and that doesn't even factor in all the audiobooks we listen to on Libby and Hoopla), so obviously we love the library. But I've found that I prioritize library books over ones I own since they need to go back fairly quickly and then I just always put off my own books. This was part of the reason that I created the reading challenge but I wanted to take it one step further and make sure I read more books that I own than books from the library.
FINISH ONE TOME A MONTH
A tome is a book that is over 500 pages. I often shy away from reading big books these days because it is such a commitment but I used to love reading big books because I got to stay in the story longer. I actually own a decent amount of tomes that I haven't read that I would like to get to this year so this is a really good goal for me.
Tomes I currently own (that I haven't read yet) include: Harry Potter books four, five, six and seven, Eragon books one, three and four (book two came a couple pages short), Middlemarch, Uncle Tom's Cabin, David Copperfield, Bonhoeffer, Dragon Rider, The Mill on the Floss, Gone With the Wind, Moby Dick, The Old Curiosity Shop and Anna Karenina. Obviously the page number varies based on the edition, especially for classics that have so many different editions but these are ones that I have that over 500 pages in their editions.
READ AT LEAST TWELVE MIDDLE GRADE NOVELS
Well written middle grade novels have proven to be some of my favorites and I want to make sure I read some more this year. I actually just ordered some middle grade books that have been on my list for awhile from BookOutlet at an awesome price, I can't wait for them to arrive! (If you've never ordered from BookOutlet before, you can find some incredible deals on some books, also, you can get $10 off your first order when you use this link.)
FINISH THE HARRY POTTER SERIES
I have books 4-7 to finish and hope to read one a month for the first few months of the year. Raeca has read the first three books and loves them. She's really into fantasy and I want to read the rest of the series before her to get a feel for what age she should be before reading more of them.
I think that is all for goals for this year. Like I said, I may come back and add a few more in in the next couple of weeks. What kind of goals are you setting for 2020?