10+ of the Best Educational Gift Ideas for Toddlers
This year is the first year in awhile where we've had a toddler to shop for. Because we had no idea we would be doing this toddler thing over again we had to pretty much start from scratch and I have to admit, it was fun looking through that section of toys again. Plus I feel like I have more knowledge on what toys kids actually play with and are also not annoying to adults.
This is the last installment in my educational gift guide series, here's the full series:
+ The Best Educational Gift Ideas for Toddlers (this list!)
+ The Best Educational Gift Ideas for Preschoolers
+ The Best Educational Gift Ideas for Elementary
+ The Best Educational Gift Ideas for Middle School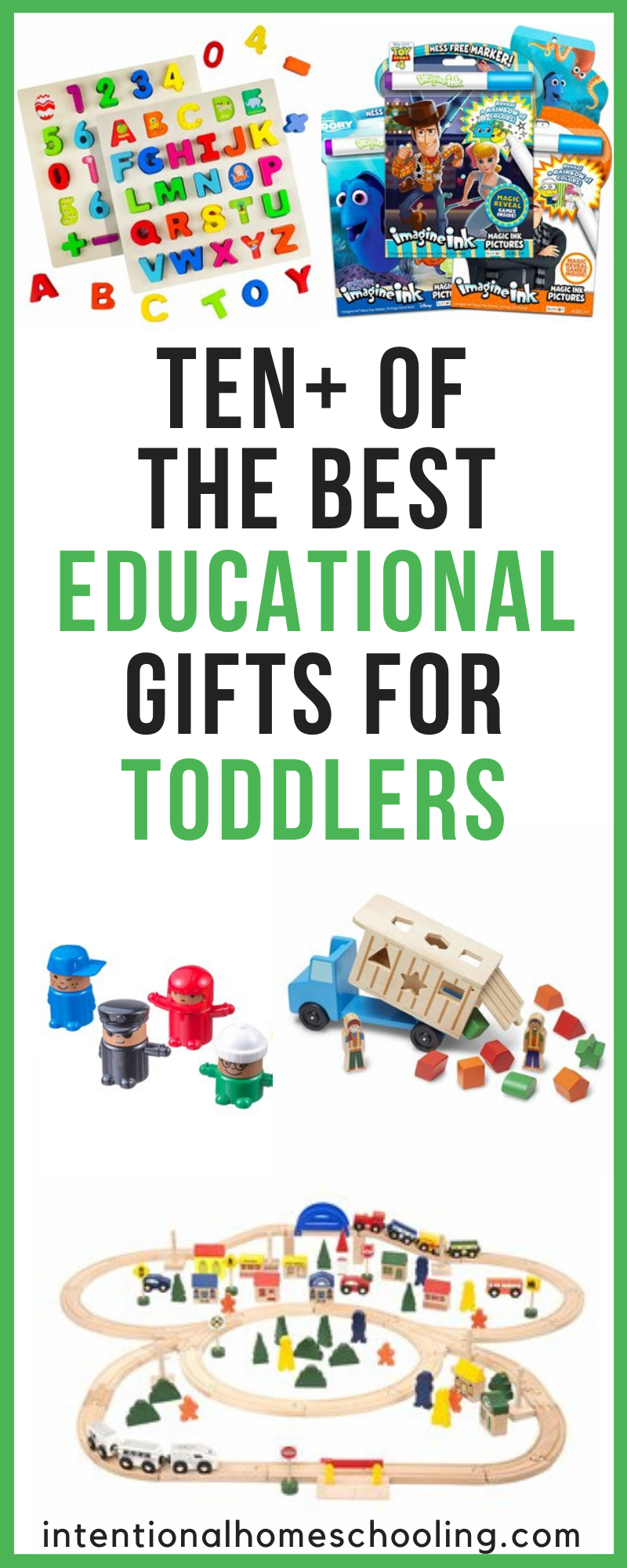 THE BEST EDUCATIONAL GIFTS FOR TODDLERS
When looking for gifts for toddlers I like to look for things that work on their motor skills as well as things that teach basic concepts: colors, shapes, counting, etc.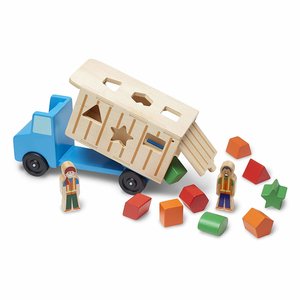 There are all kinds of different shape sorters. We bought this truck shape sorter for our toddler because I like that it's kind of two gifts in one. If you want you could also go for a more basic shape sorter.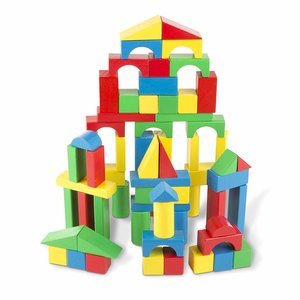 You can never go wrong with wooden blocks. Our toddler loves building towers of all kinds and I know he's going to use these a ton.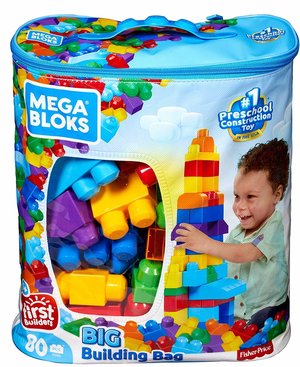 Speaking of tower building, these are one of the most popular toys in our house, so much so that we put them on the gift list for the toddler because we could use more! It would help if the three, six and nine year olds weren't always trying to use them to building things when the one year old is playing with them . . .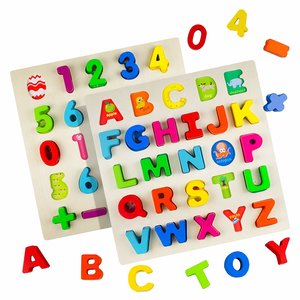 I am sure these kinds of puzzles was how my oldest learned her letters and numbers. I have a cute picture of her as a one and a half year old putting the number one on her dolls lap and pointing to the space in the puzzle where it went.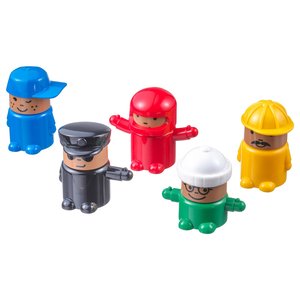 We bought these guys at Ikea and they are such a hit with the kids. The hats and heads come off so they can interchange them but they are chunky enough for small hands (and won't get swallowed).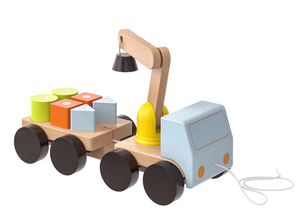 Another popular toy we purchased at Ikea is this shape crane, they are magnetic and stick to the end of the crane. The kids love playing with it.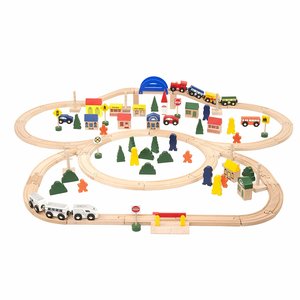 Our toddler's second birthday is a few weeks after Christmas and right now a wooden train set is at the top of my ideas for him. I like that it seems like just a fun toy but works on those fine motor skills as they put the track together, put the trains on the track, etc.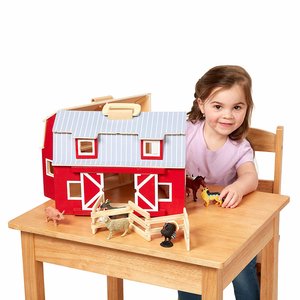 A barn and animal set is great for teaching animal sounds and imaginative play for kids. I really like this set because it can be folded up so it makes cleaning it up super simple!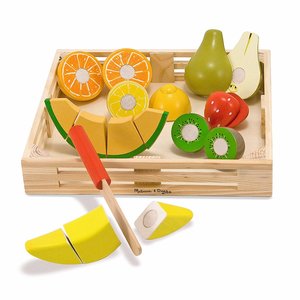 Toddlers are little copycatters and I'm not quite ready to hand over the knife at this age so this is a cute way they can learn cutting skills in a completely safe environment.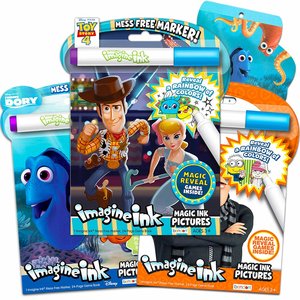 These are my favorite take along coloring books for little kids. The magic marker only colors on the pages in the book so you can take them to church or in the waiting room without worrying about your little one coloring on things they shouldn't.
BOOKS
Looking for some books for your toddler? Check these out:
+ The Best Read Aloud Picture Books
+ Eight Picture Books to Add to Your Shelves
+ Sixteen Picture Books Every Family Should Own
+ Six Picture Books We Read Over and Over
What are some of your favorite educational gifts to get toddlers?