20+ Books to Read in the Winter
For the first time this year I have been trying to make more of an effort to read books seasonally. I made a list of fall-ish books to read in the autumn a few months ago and have been thinking a lot about a winter list ever since.
This list includes books that I have either read already and think would be perfect for this season or they are books that I have heard a lot about and are high on my TBR that seem fitting for this season.
As always, I am open to more book recommendations! If there is a book that you think I would enjoy or would be great for winter reading let me know and I just may add it to the list.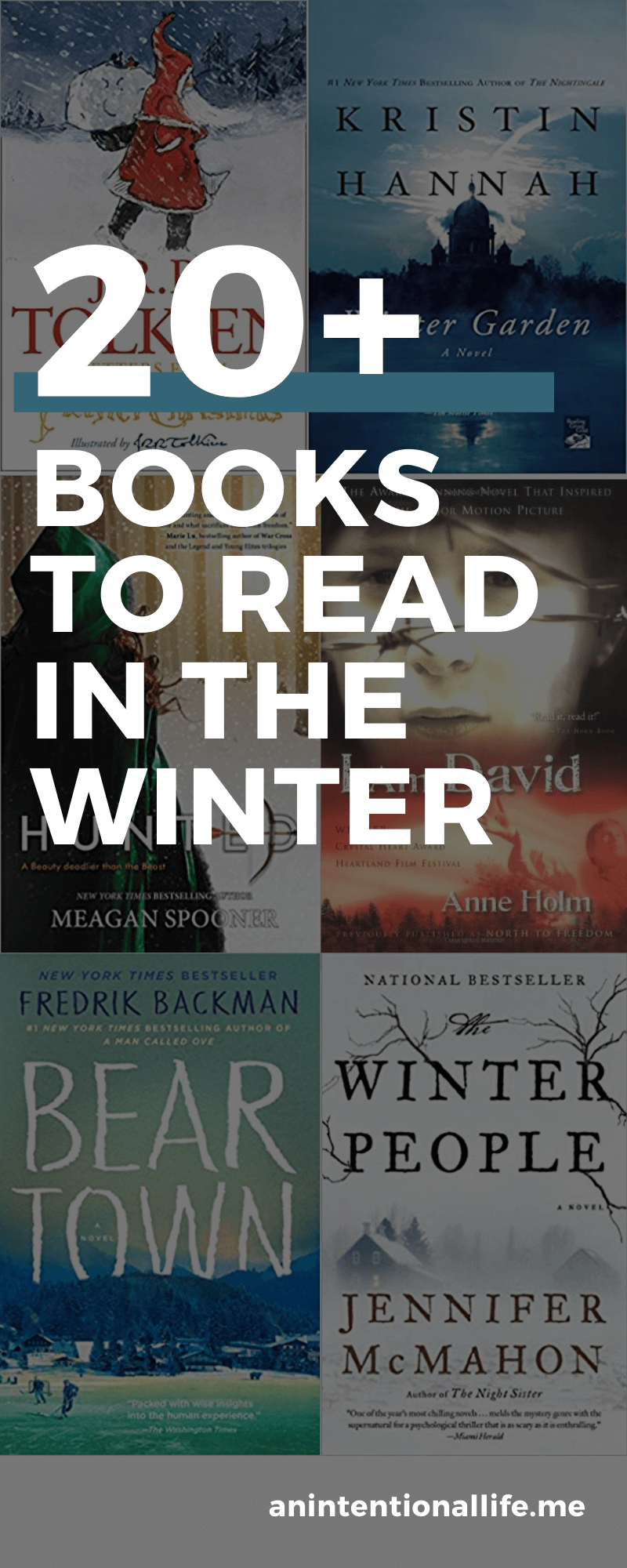 20+ BOOKS THAT ARE PERFECT TO READ IN THE WINTER
Because Christmas is at the beginning of winter I will kick off with the Christmas-y books and then go in to general winter feel books. Here are the Christmas ones: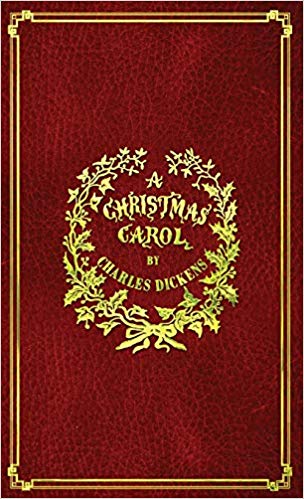 I read this book for the first time a year or two ago and I was surprised it was such a short book! I know Dickens was paid per-word for some of his books and so I am thinking this was not one of them. I think it only took me about an hour to read.
A Christmas Carol was first published in London by Chapman & Hall in 1843. It has become a Christmas classic and has been continuously in print since its first release, as well as being made into numerous plays and movies. It tells the story of Ebenezer Scrooge, an elderly miser who is visited by the ghost of his former business partner Jacob Marley and the spirits of Christmas Past, Present and Yet to Come. After their visits, Scrooge is transformed into a kinder, gentler man. It explores themes about the treatment of the poor and the ability of people to reform themselves. It is worth reading every Christmas.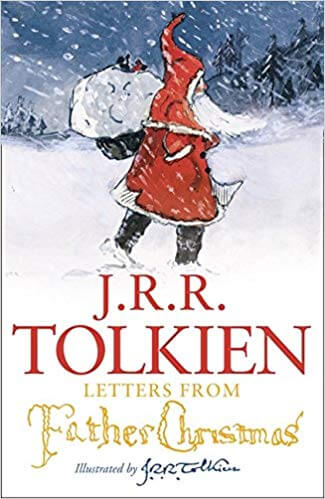 I only found out about this book earlier this year and forgot to order it in time to read it before Christmas this year but it sounds like such a sweet collection of letters by a masterful writer.
Every December an envelope bearing a stamp from the North Pole would arrive for J.R.R. Tolkien's children. Inside would be a letter in a strange, spidery handwriting and a beautiful colored drawing or painting. The letters were from Father Christmas.
They told wonderful tales of life at the North Pole: how the reindeer got loose and scattered presents all over the place; how the accident-prone North Polar Bear climbed the North Pole and fell through the roof of Father Christmas's house into the dining room; how he broke the Moon into four pieces and made the Man in it fall into the back garden; how there were wars with the troublesome horde of goblins who lived in the caves beneath the house, and many more.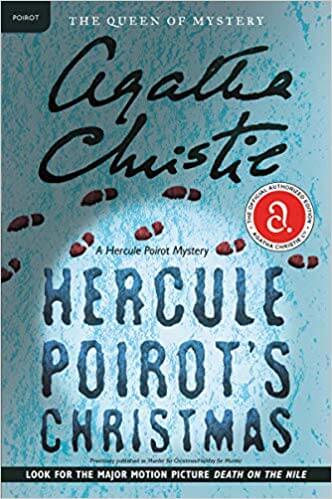 I actually just finished this book last week. While it doesn't feel overly Christmas-y (it's a murder mystery after all), it does take place over Christmas! And just like every other Agatha Christie I've read she kept me guessing until the end.
Christmas Eve, and the Lee family's reunion is shattered by a deafening crash of furniture and a high-pitched wailing scream. Upstairs, the tyrannical Simeon Lee lies dead in a pool of blood, his throat slashed.
When Hercule Poirot offers to assist, he finds an atmosphere not of mourning but of mutual suspicion. It seems everyone had their own reason to hate the old man. . . .
Now for the less Christmas-y and more just winter books: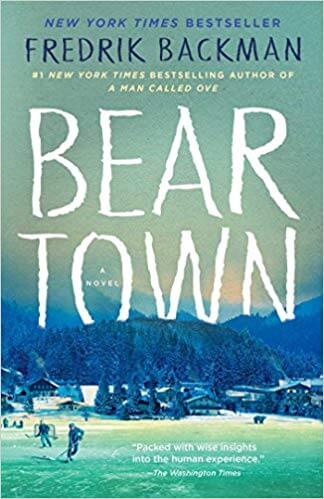 I have heard a lot about this book and it does revolve around a very sensitive topic and I honestly wouldn't be interested in picking it up if it were written by any other author but Backman won me over this year and I am willing to try any book he writes.
People say Beartown is finished. A tiny community nestled deep in the forest, it is slowly losing ground to the ever-encroaching trees. But down by the lake stands an old ice rink, built generations ago by the working men who founded this town. And in that ice rink is the reason people in Beartown believe tomorrow will be better than today. Their junior ice hockey team is about to compete in the national semi-finals, and they actually have a shot at winning. All the hopes and dreams of this place now rest on the shoulders of a handful of teenage boys.
Being responsible for the hopes of an entire town is a heavy burden, and the semi-final match is the catalyst for a violent act that will leave a young girl traumatized and a town in turmoil. Accusations are made and, like ripples on a pond, they travel through all of Beartown, leaving no resident unaffected.
Beartown explores the hopes that bring a small community together, the secrets that tear it apart, and the courage it takes for an individual to go against the grain. In this story of a small forest town, Fredrik Backman has found the entire world.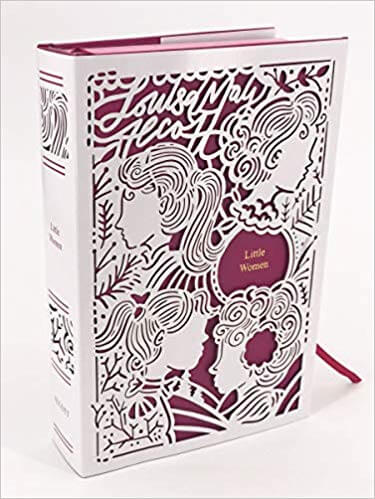 I mean, do I even need to say anything about this book?! It was one of the only classics I picked up on my own in high school and I've re-read it a number of times since.
Little Women follows sisters Meg, Jo, Amy and Beth as they endure hardships and enjoying adventures in Civil War New England. The timeless story of the March sisters, Little Women has been adored by generations. Readers have provided the audience for Jo's plays, rooted for neighbor Laurie's romantic pursuit, cried over little Beth's death, and dreamed of traveling through Europe with old Aunt March and Amy. In this simple, enthralling tale, Louisa May Alcott has created four of American literature's most beloved characters.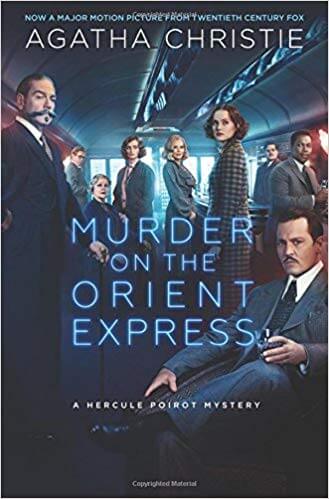 I realize this means I have two Agatha Christie books on this list but this one takes place in winter so maybe read the other one before Christmas and this one some time after?
"The murderer is with us—on the train now . . ."
Just after midnight, the famous Orient Express is stopped in its tracks by a snowdrift. By morning, the millionaire Samuel Edward Ratchett lies dead in his compartment, stabbed a dozen times, his door locked from the inside. Without a shred of doubt, one of his fellow passengers is the murderer.
Isolated by the storm, detective Hercule Poirot must find the killer among a dozen of the dead man's enemies, before the murderer decides to strike again.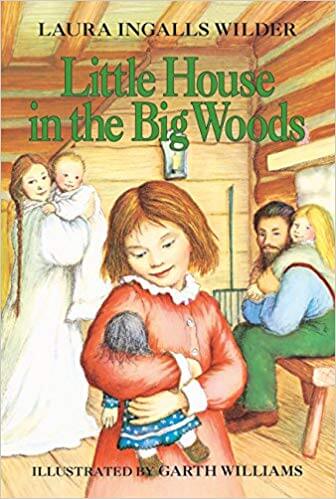 I have a number of children's and middle grade books here on the list, they are all ones I think are just as good to read as an adult as they are as a kid.
Little House in the Big Woods takes place in 1871 and introduces us to four-year-old Laura, who lives in a log cabin on the edge of the Big Woods of Wisconsin. She shares the cabin with her Pa, her Ma, her sisters Mary and Carrie, and their lovable dog, Jack.
Pioneer life isn't easy for the Ingalls family, since they must grow or catch all their own food as they get ready for the cold winter. But they make the best of every tough situation. They celebrate Christmas with homemade toys and treats, do their spring planting, bring in the harvest in the fall, and make their first trip into town. And every night, safe and warm in their little house, the sound of Pa's fiddle lulls Laura and her sisters into sleep.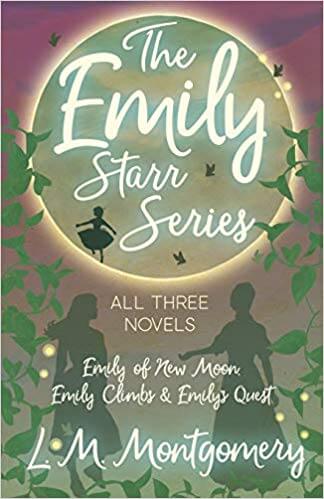 I'm ashamed to admit this is one of many of L.M. Montgomery's books I have not yet read, I plan on reading this one this winter.
Emily Starr never knew what it was to be lonely—until her beloved father died. Now Emily's an orphan, and her snobbish relatives are taking her to live with them at New Moon Farm. Although she's sure she'll never be happy there, Emily deals with her stern aunt Elizabeth and her malicious classmates by using her quick wit and holding her head high.
In this first volume of the celebrated Emily trilogy, Lucy Maud Montgomery draws a more realistic portrait of a young orphan girl's life on early twentieth-century Prince Edward Island.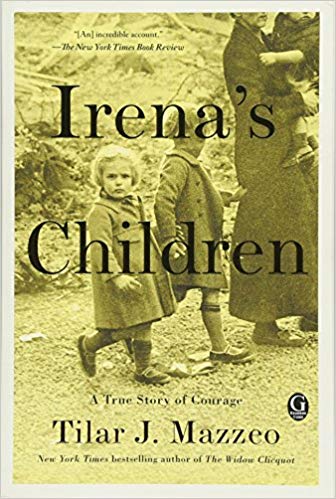 In 1942, one young social worker, Irena Sendler, was granted access to the Warsaw ghetto as a public health specialist. While she was there, she began to understand the fate that awaited the Jewish families who were unable to leave. Soon she reached out to the trapped families, going from door to door and asking them to trust her with their young children. Driven to extreme measures and with the help of a network of local tradesmen, ghetto residents, and her star-crossed lover in the Jewish resistance, Irena ultimately smuggled thousands of children past the Nazis. She made dangerous trips through the city's sewers, hid children in coffins, snuck them under overcoats at checkpoints, and slipped them through secret passages in abandoned buildings.
But Irena did something even more astonishing at immense personal risk: she kept a secret list buried in bottles under an old apple tree in a friend's back garden. On it were the names and true identities of these Jewish children, recorded so their families could find them after the war. She could not know that more than ninety percent of their families would perish.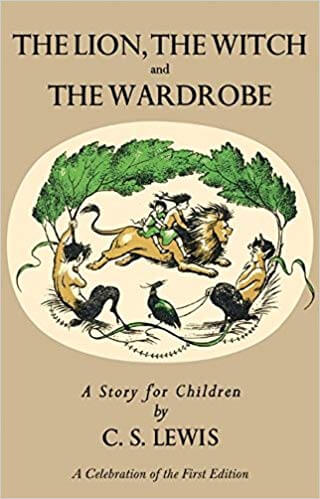 This is one that needs to be re-read at least every other year, it's the perfect winter novel.
Four adventurous siblings—Peter, Susan, Edmund, and Lucy Pevensie—step through a wardrobe door and into the land of Narnia, a land frozen in eternal winter and enslaved by the power of the White Witch. But when almost all hope is lost, the return of the Great Lion, Aslan, signals a great change . . . and a great sacrifice.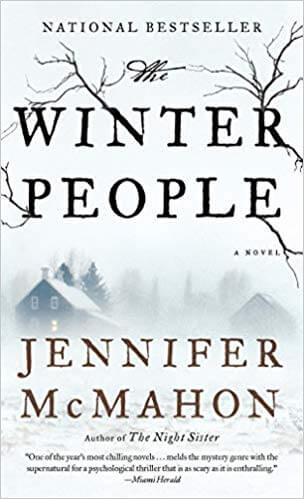 This book is a few years old and I feel like I am only now hearing of it. It sounds like a creepy book that may make for a good winter read.
West Hall, Vermont, has always been a town of strange disappearances and old legends. The most mysterious is that of Sara Harrison Shea, who, in 1908, was found dead in the field behind her house just months after the tragic death of her daughter.
Now, in present day, nineteen-year-old Ruthie lives in Sara's farmhouse with her mother, Alice, and her younger sister. Alice has always insisted that they live off the grid, a decision that has weighty consequences when Ruthie wakes up one morning to find that Alice has vanished. In her search for clues, she is startled to find a copy of Sara Harrison Shea's diary hidden beneath the floorboards of her mother's bedroom. As Ruthie gets sucked into the historical mystery, she discovers that she's not the only person looking for someone that they've lost. But she may be the only one who can stop history from repeating itself.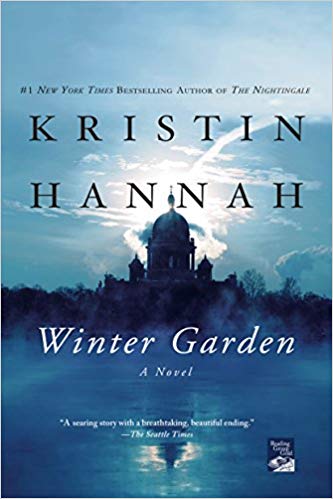 This is one of two Kristin Hannah books on my TBR!
Mesmerizing from the first page to the last, Kristin Hannah's Winter Garden is one woman's sweeping, heartbreaking story of love, loss, and redemption. At once an epic love story set in World War II Russia and an intimate portrait of contemporary mothers and daughters poised at the crossroads of their lives, it explores the heartbreak of war, the cost of survival and the ultimate triumph of the human spirit. It is a novel that will haunt the reader long after the last page is turned.
1941. Leningrad, a once magical city besieged by war, cut off from aid, buried in snow. A city full of women desperate to save their children and themselves…
2000. Loss and old age have taken a terrible toll on Anya Whitson. At last, she will reach out to her estranged daughters. In a halting, uncertain voice, she begins to weave a fable about a beautiful Russian girl who lived in Leningrad a lifetime ago…
Nina and Meredith sit spellbound at their mother's bedside, listening to a story that spans more than sixty years and moves from the terrors of war-torn Leningrad under siege to modern-day Alaska.
In a quest to uncover the truth behind the story, Nina and Meredith discover a secret so shocking, so impossible to believe, it shakes the foundation of their family and changes who they believe they are.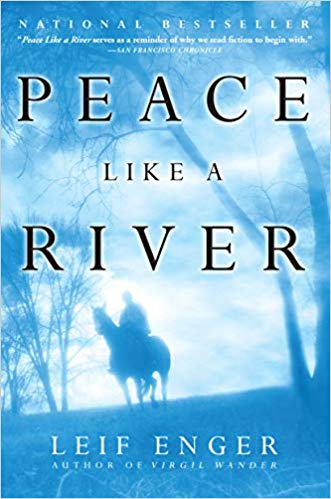 This is one of those books that I feel like I have only heard amazing things about and I want to read it soon!
Leif Enger's best-selling debut is at once a heroic quest, a tragedy, and a love story in which "what could be unbelievable becomes extraordinary" (Miami Herald). Enger brings us eleven-year-old Reuben Land, an asthmatic boy in the Midwest who has reason to believe in miracles. Along with his sister and father, Reuben finds himself on a cross-country search for his outlaw older brother who has been charged with murder. Their journey unfolds like a revelation, and its conclusion shows how family, love, and faith can stand up to the most terrifying of enemies, and the most tragic of fates.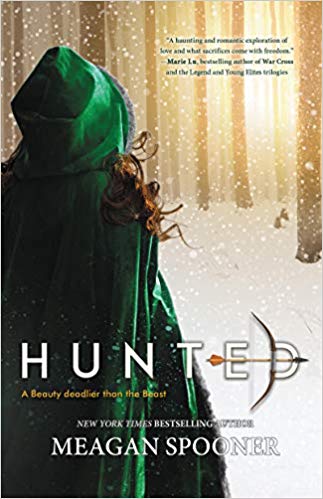 I really like fairy tale retellings and this one is a Beauty and the Beast re-telling. I enjoyed reading it and thought it was a unique take on the fairy tale, the reading experience was great, I wasn't the biggest fan of the ending (the last five-ish pages) but I enjoyed the rest of it enough to recommend it.
Beauty knows the Beast's forest in her bones—and in her blood. After all, her father is the only hunter who's ever come close to discovering its secrets.
So when her father loses his fortune and moves Yeva and her sisters out of their comfortable home among the aristocracy and back to the outskirts of town, Yeva is secretly relieved. Out in the wilderness, there's no pressure to make idle chatter with vapid baronessas…or to submit to marrying a wealthy gentleman.
But Yeva's father's misfortune may have cost him his mind, and when he goes missing in the woods, Yeva sets her sights on one prey: the creature he'd been obsessively tracking just before his disappearance. The Beast.
Deaf to her sisters' protests, Yeva hunts this strange creature back into his own territory—a cursed valley, a ruined castle, and a world of magical creatures that Yeva's only heard about in fairy tales. A world that can bring her ruin, or salvation.
Who will survive: the Beauty, or the Beast?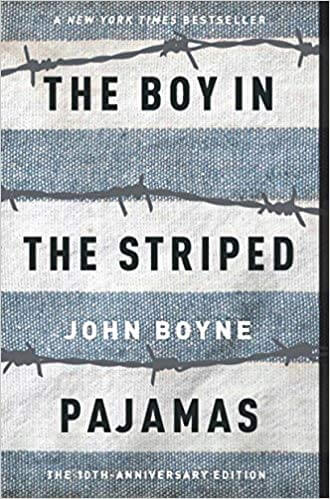 To quote Kathleen Kelly's mom: "Read it with a box of Kleenex." This is a short read and I felt like it was a different side on WWII than I have read before.
Berlin, 1942: When Bruno returns home from school one day, he discovers that his belongings are being packed in crates. His father has received a promotion and the family must move to a new house far, far away, where there is no one to play with and nothing to do. A tall fence stretches as far as the eye can see and cuts him off from the strange people in the distance.
But Bruno longs to be an explorer and decides that there must be more to this desolate new place than meets the eye. While exploring his new environment, he meets another boy whose life and circumstances are very different from his own, and their meeting results in a friendship that has devastating consequences.
This is a middle grade novel I don't think has been given enough spotlight. For one thing: it's written in free verse so that's different (and well done) and it feels like Little House on the Prairie in some respects (the time period mostly) but it takes a very different turn.
I've known it since last night:
It's been too long to expect them to return.
Something's happened.
May is helping out on a neighbor's Kansas prairie homestead—just until Christmas, says Pa. She wants to contribute, but it's hard to be separated from her family by 15 long, unfamiliar miles. Then the unthinkable happens: May is abandoned. Trapped in a tiny snow-covered sod house, isolated from family and neighbors, May must prepare for the oncoming winter. While fighting to survive, May's memories of her struggles with reading at school come back to haunt her. But she's determined to find her way home again.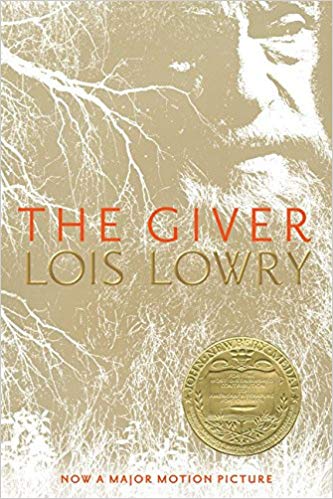 I read this for the first time earlier this year. The first book is the best by far but one almost needs to read all four to get the whole story. Personally I wish she would have just made The Giver longer and concluded it without the other stories but it is an interesting read.
The haunting story centers on twelve-year-old Jonas, who lives in a seemingly ideal, if colorless, world of conformity and contentment. Not until he is given his life assignment as the Receiver of Memory does he begin to understand the dark, complex secrets behind his fragile community.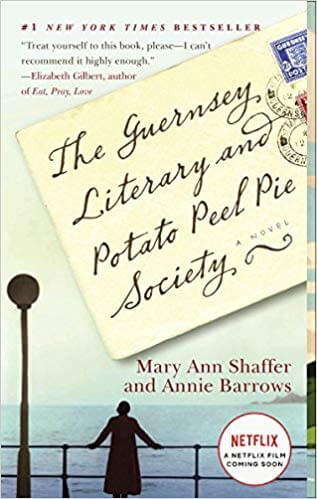 Let me start off by saying: if you watched the movie, please know that the book is way better. It is written as a series of letters and there is so much that cannot be portrayed on screen as a result.
January 1946: London is emerging from the shadow of the Second World War, and writer Juliet Ashton is looking for her next book subject. Who could imagine that she would find it in a letter from a man she's never met, a native of the island of Guernsey, who has come across her name written inside a book by Charles Lamb. . . .
As Juliet and her new correspondent exchange letters, Juliet is drawn into the world of this man and his friends—and what a wonderfully eccentric world it is. The Guernsey Literary and Potato Peel Pie Society—born as a spur-of-the-moment alibi when its members were discovered breaking curfew by the Germans occupying their island—boasts a charming, funny, deeply human cast of characters, from pig farmers to phrenologists, literature lovers all.
Juliet begins a remarkable correspondence with the society's members, learning about their island, their taste in books, and the impact the recent German occupation has had on their lives. Captivated by their stories, she sets sail for Guernsey, and what she finds will change her forever.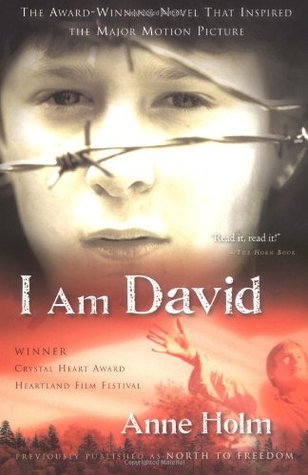 This was a required novel when I was in ninth or tenth grade and I seriously didn't understand it at all. I re-read it almost a year ago after a friend said it was one of her favorites and I was amazed at how much I changed my opinion of the book.
David's entire twelve-year life has been spent in a grisly prison camp in Eastern Europe. He knows nothing of the outside world. But when he is given the chance to escape, he seizes it. With his vengeful enemies hot on his heels, David struggles to cope in this strange new world, where his only resources are a compass, a few crusts of bread, his two aching feet, and some vague advice to seek refuge in Denmark. Is that enough to survive?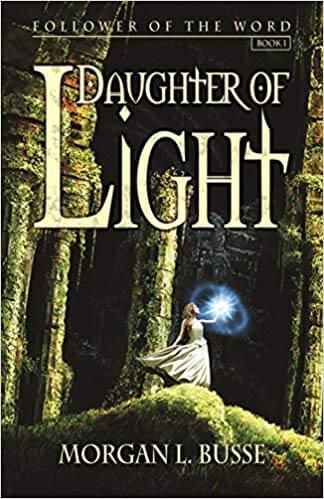 This is a fantasy book I read earlier this year that I think would do well with a winter read.
Rowen Mar finds a strange mark on her hand, and she is banished from her village as a witch. She covers the mark with a leather glove and seeks sanctuary in the White City. She lives in fear that if she touches another person, the power inside her will trigger again, a terrifying power that allows her to see the darkness inside the human heart . . .
But the mark is a summons, and those called cannot hide forever. For the salvation of her people lies within her hand.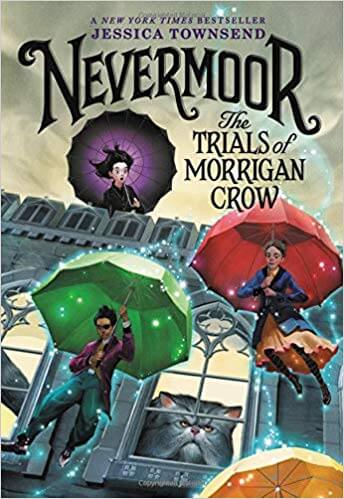 This is a middle grade fantasy book that I have heard nothing but good things about and I want to snag myself a copy to read soon!
Morrigan Crow is cursed. Having been born on Eventide, the unluckiest day for any child to be born, she's blamed for all local misfortunes, from hailstorms to heart attacks–and, worst of all, the curse means that Morrigan is doomed to die at midnight on her eleventh birthday.
But as Morrigan awaits her fate, a strange and remarkable man named Jupiter North appears. Chased by black-smoke hounds and shadowy hunters on horseback, he whisks her away into the safety of a secret, magical city called Nevermoor.
It's then that Morrigan discovers Jupiter has chosen her to contend for a place in the city's most prestigious organization: the Wundrous Society. In order to join, she must compete in four difficult and dangerous trials against hundreds of other children, each with an extraordinary talent that sets them apart–an extraordinary talent that Morrigan insists she does not have. To stay in the safety of Nevermoor for good, Morrigan will need to find a way to pass the tests–or she'll have to leave the city to confront her deadly fate.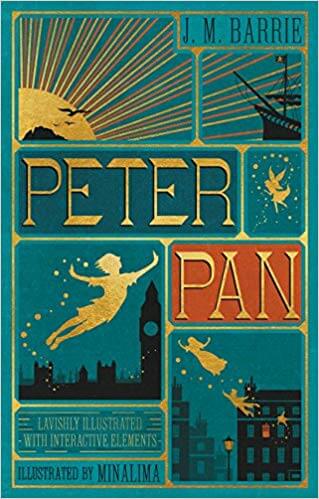 One of the BookTuber's I watch says this is her favorite book ever and the way she talks about the ending I just feel like I am going to love it. Because it is such a classic I want to buy a really nice copy to keep for years.
Join Peter, Wendy, John, Michael, and the Lost Boys in their amazing adventures in the Neverland, where children learn to fly, and never have to grow up.
This is one of those books that is getting a lot of raves this year even though it has been out for a number of years. I'm totally hooked by the synopsis and hope to pick this one up soon!
Alaska, 1920: a brutal place to homestead, and especially tough for recent arrivals Jack and Mabel. Childless, they are drifting apart–he breaking under the weight of the work of the farm; she crumbling from loneliness and despair. In a moment of levity during the season's first snowfall, they build a child out of snow. The next morning the snow child is gone–but they glimpse a young, blonde-haired girl running through the trees.
This little girl, who calls herself Faina, seems to be a child of the woods. She hunts with a red fox at her side, skims lightly across the snow, and somehow survives alone in the Alaskan wilderness. As Jack and Mabel struggle to understand this child who could have stepped from the pages of a fairy tale, they come to love her as their own daughter. But in this beautiful, violent place things are rarely as they appear, and what they eventually learn about Faina will transform all of them.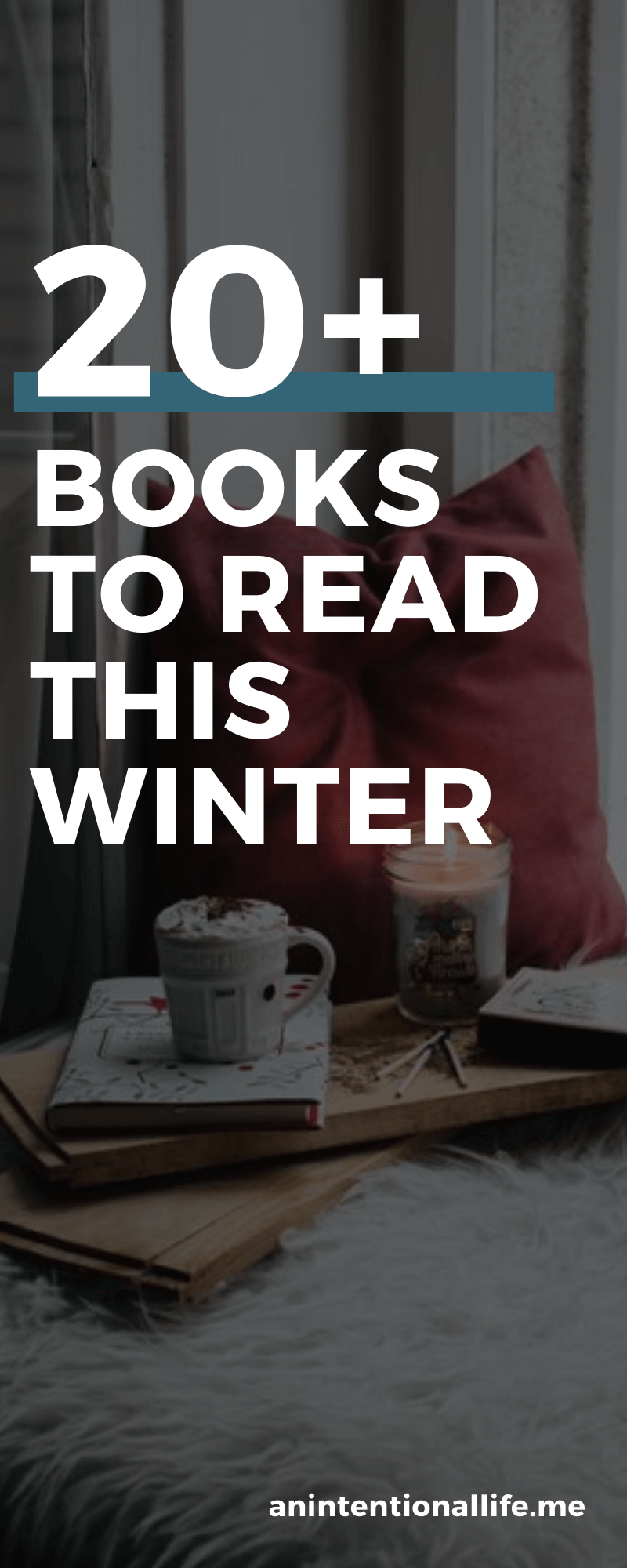 What are some great winter reads you would add to this list?