Our Trip to Mexico – An All-Inclusive Trip with Kids
Early in the winter we knew that we wanted to escape a little of the Canadian prairie winter and made plans to take an all-inclusive trip to a warm location in January.
January is usually our coldest month here with temperatures usually below -20 and with -40 being fairly common.
Not surprisingly winter depression often starts to hit around then too. With the cold temperatures and sun rising after 9am and setting by 5pm and knowing there are still a couple months of winter left it's a bleak time.
A week in the sunshine is the perfect thing in the middle of a Saskatchewan winter. We've done
South Africa
,
Uganda
and
California
(twice) in the winter before. Plus Jared and I went to Mexico for our honeymoon eleven years ago but it had been a few years since our last big trip and the kids had never been to an all-inclusive resort before so we thought we would give it a try.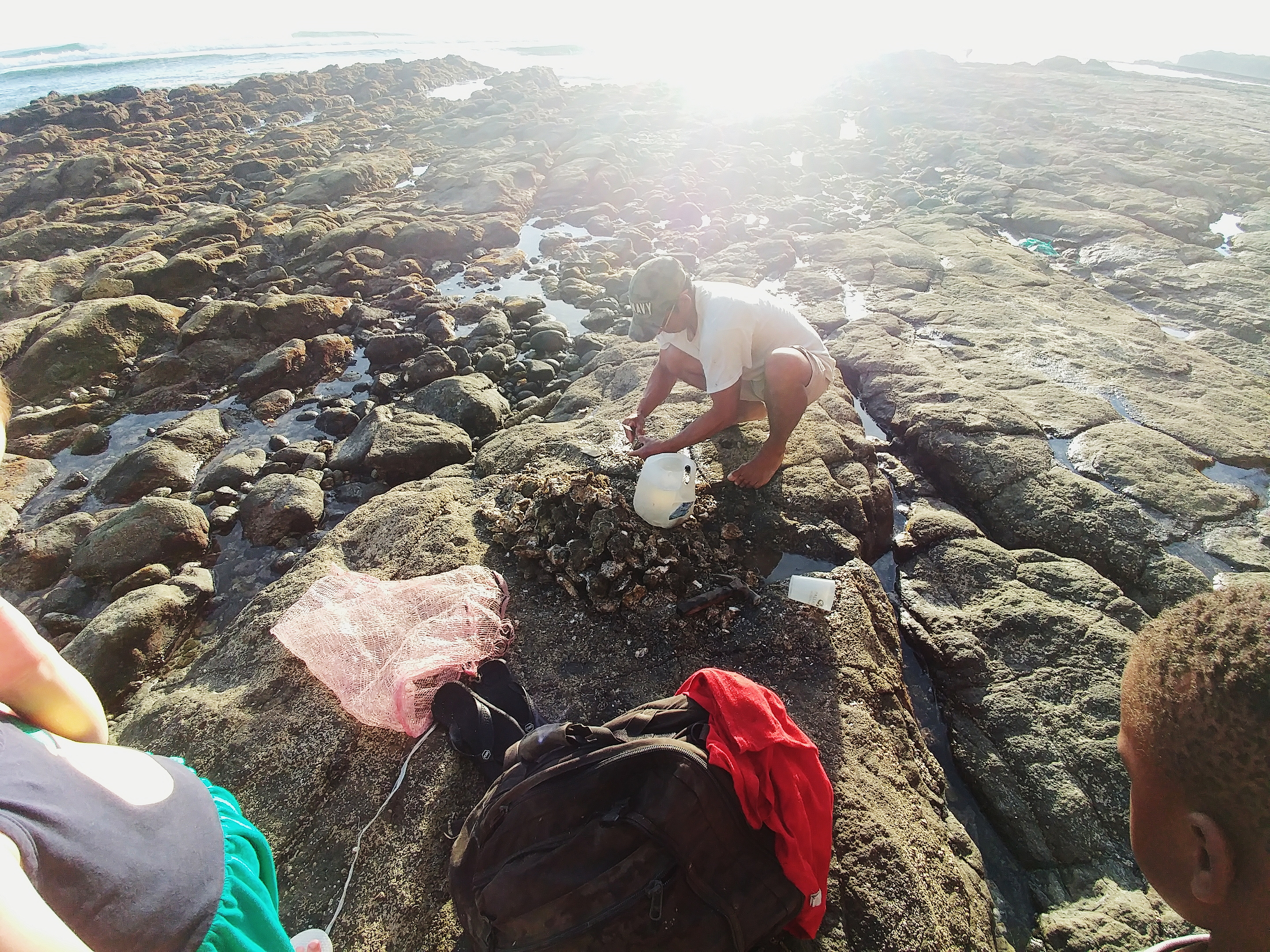 We watched a man shucking oysters on the beach – one of my highlights from the trip!
To be honest, I didn't really want to do an all-inclusive trip. We had done one for our honeymoon and it was good but I'm not a sit around at the beach or at the pool kind of person. I like to explore and prefer to see the area like a local.
That being said, we chose to go all-inclusive for the price.
Here's a tip: in order to get a higher star resort at a cheaper price we only booked our trip two and a half weeks before going. If you want to save on an all-inclusive trip and aren't super set on a particular country or resort I'd recommend going this route.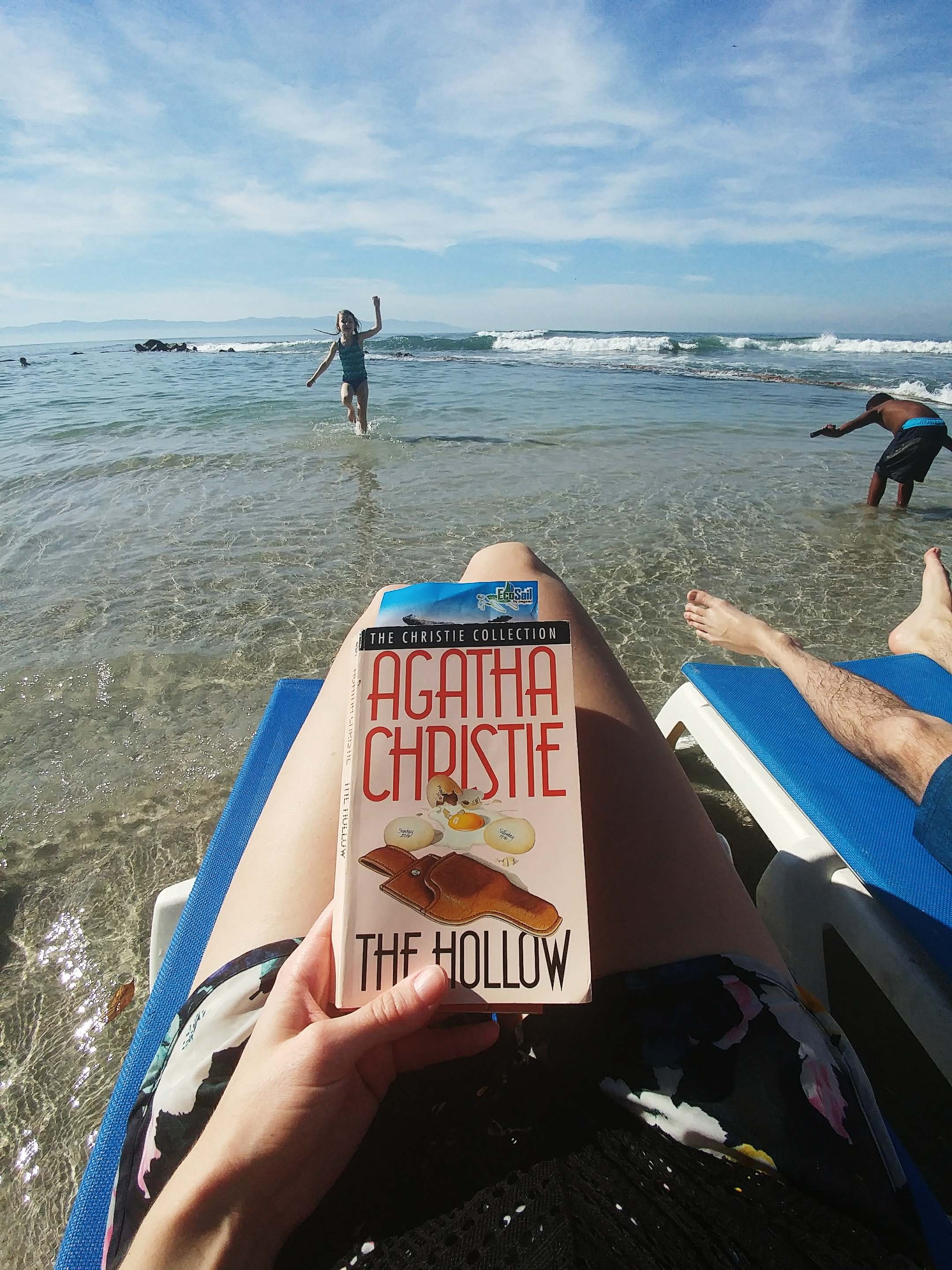 Reading and relaxing on the beach while the kids play.
Another reason we chose all-inclusive was to relax. The idea of not having to cook for a week was divine. Thankfully we were able to find a resort that catered to all types of food allergies and as someone with celiac Jared was able to find food to eat.
Another benefit of our particular resort, though a number of them have them, was a kids club. We thought the kids might get bored hanging out at the resort all day and a kids club was another thing they could do to fill up some time. We were pleasantly surprised to find out how much they loved it! They really loved each of the workers as well.
The kids club at our resort had a show each evening that the kids could choose to practice for. Unfortunately we only figured this out late into our time there and the kids were only in the last two shows. Raeca was on the verge of throwing up in the last show (stomach bug) but she was determined to get through. The shows were hilarious to watch and the kids loved being in them.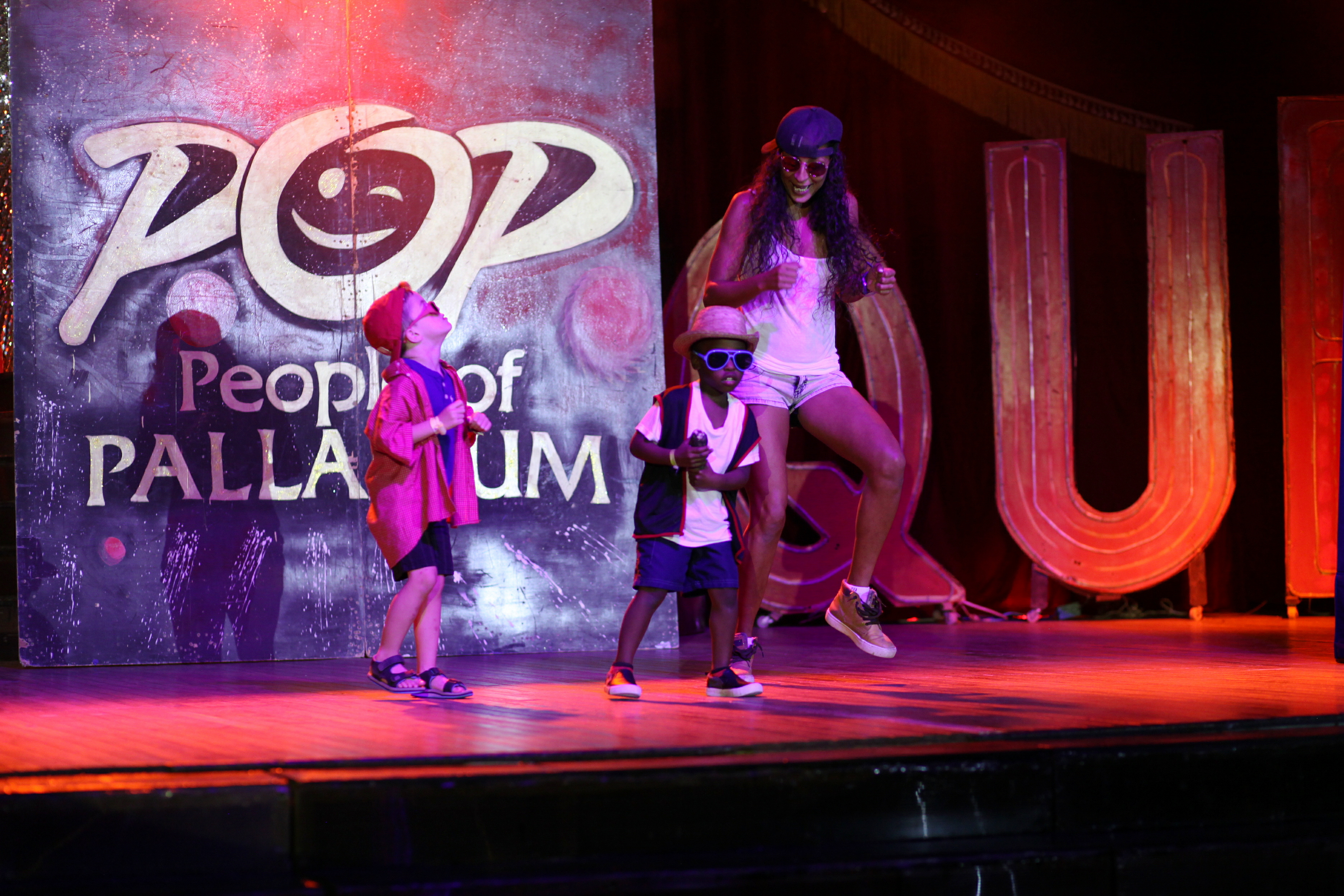 This was how he came out for the first song of the first show, Jared and I almost died from laughing so hard.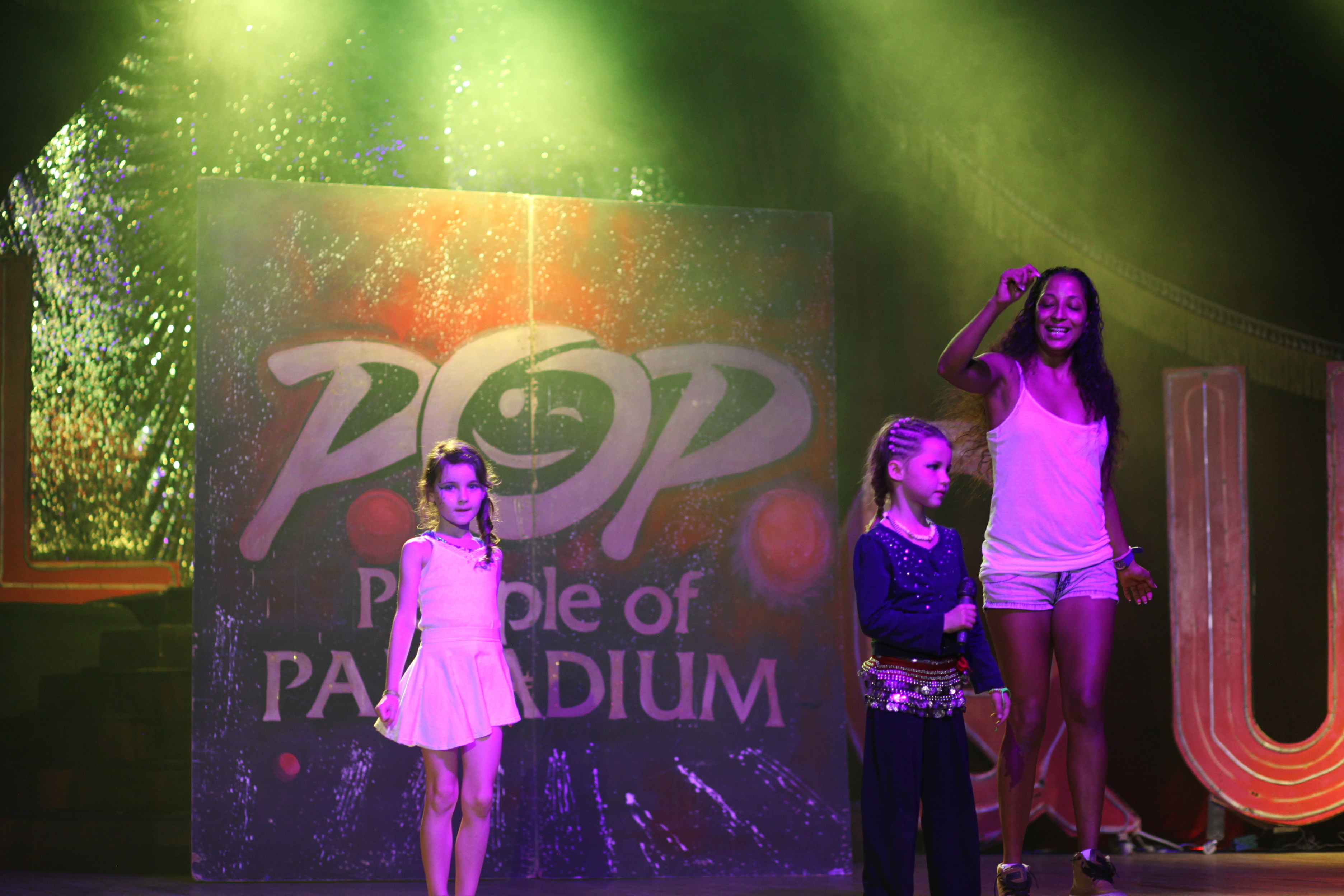 She was a bit shy but really enjoyed it!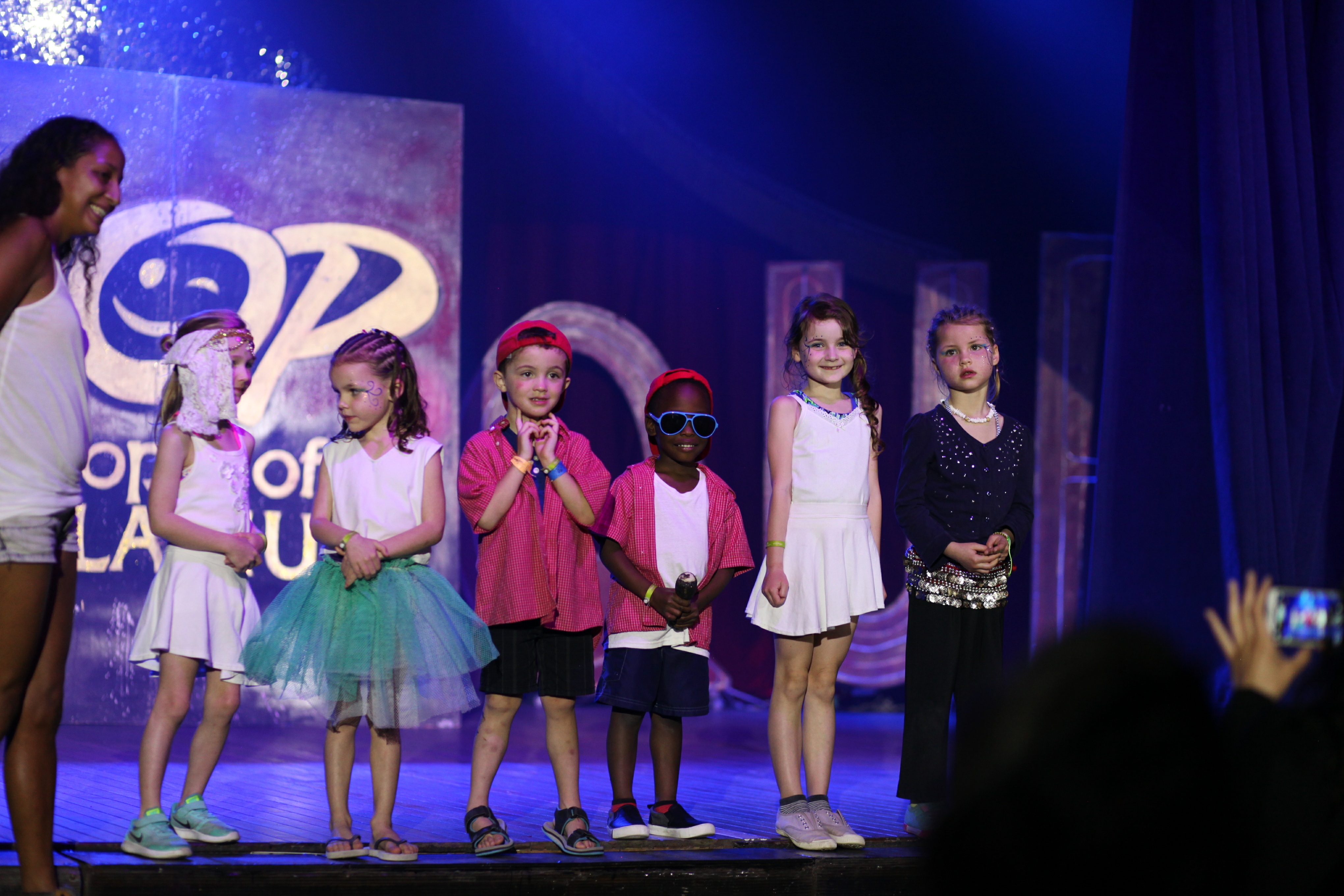 The biggest highlight of the trip for me was definitely the morning we took a Mexican bus into Bucerías and spent some time walking around the market.
The bus ride in cost us about $2 for all four of us and was the funnest thrill ride I've ever been on. Ha, our driver was a little crazy, the speed at which he took some of those curves would definitely not be allowed in Canada. The kids thought it was a blast and were holding hands during the entire ride. ❤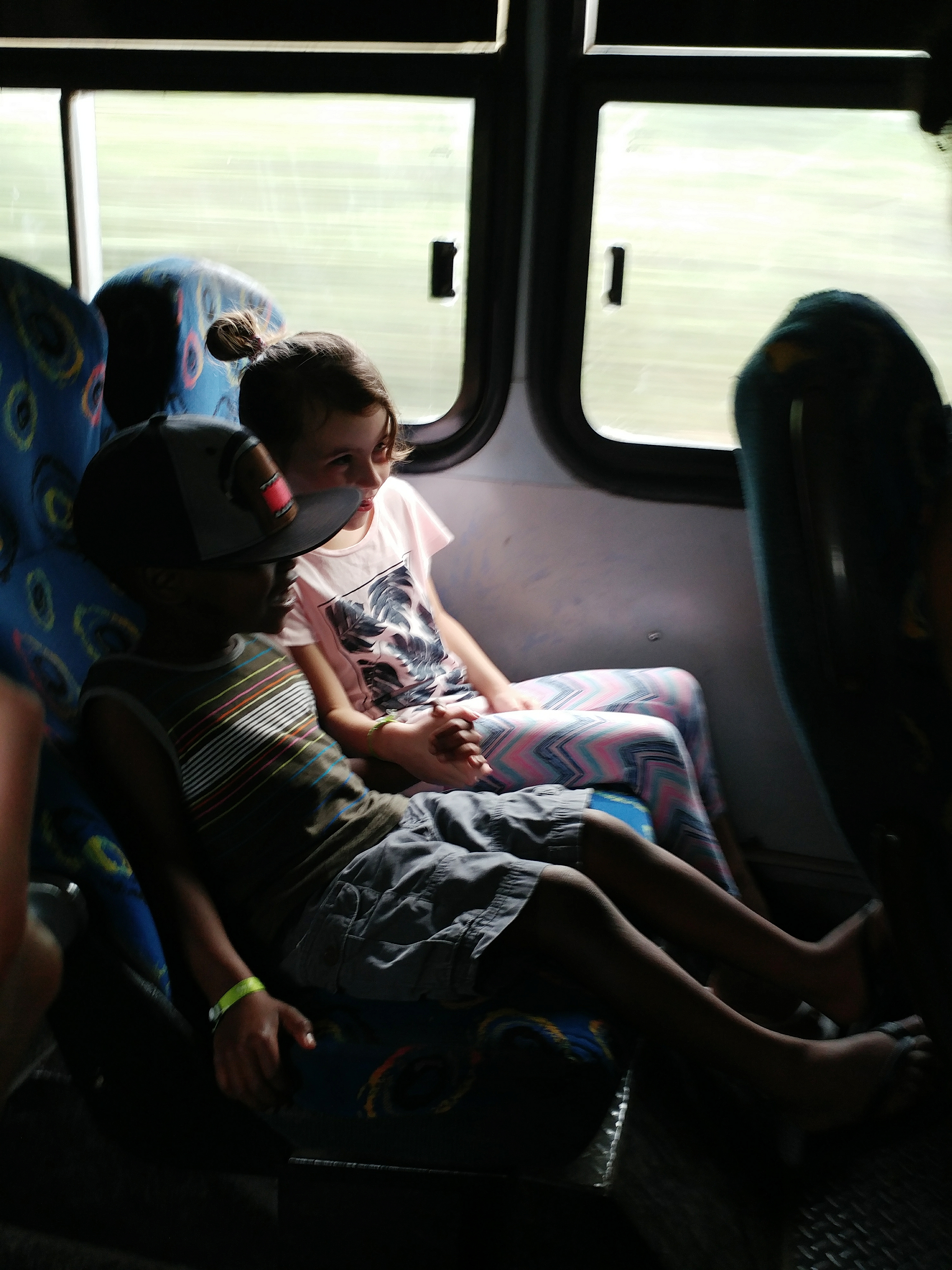 I love walking around new-to-me places and could wander for hours. The market was definitely geared towards tourists but was fun to look around. Jared happened to be wearing a Roughriders hat that day and it was crazy how much Rider stuff they had, obviously it's a hot spot for Saskatchewanians to go to. (And Jared even met the former president of the Riders in our wanderings!)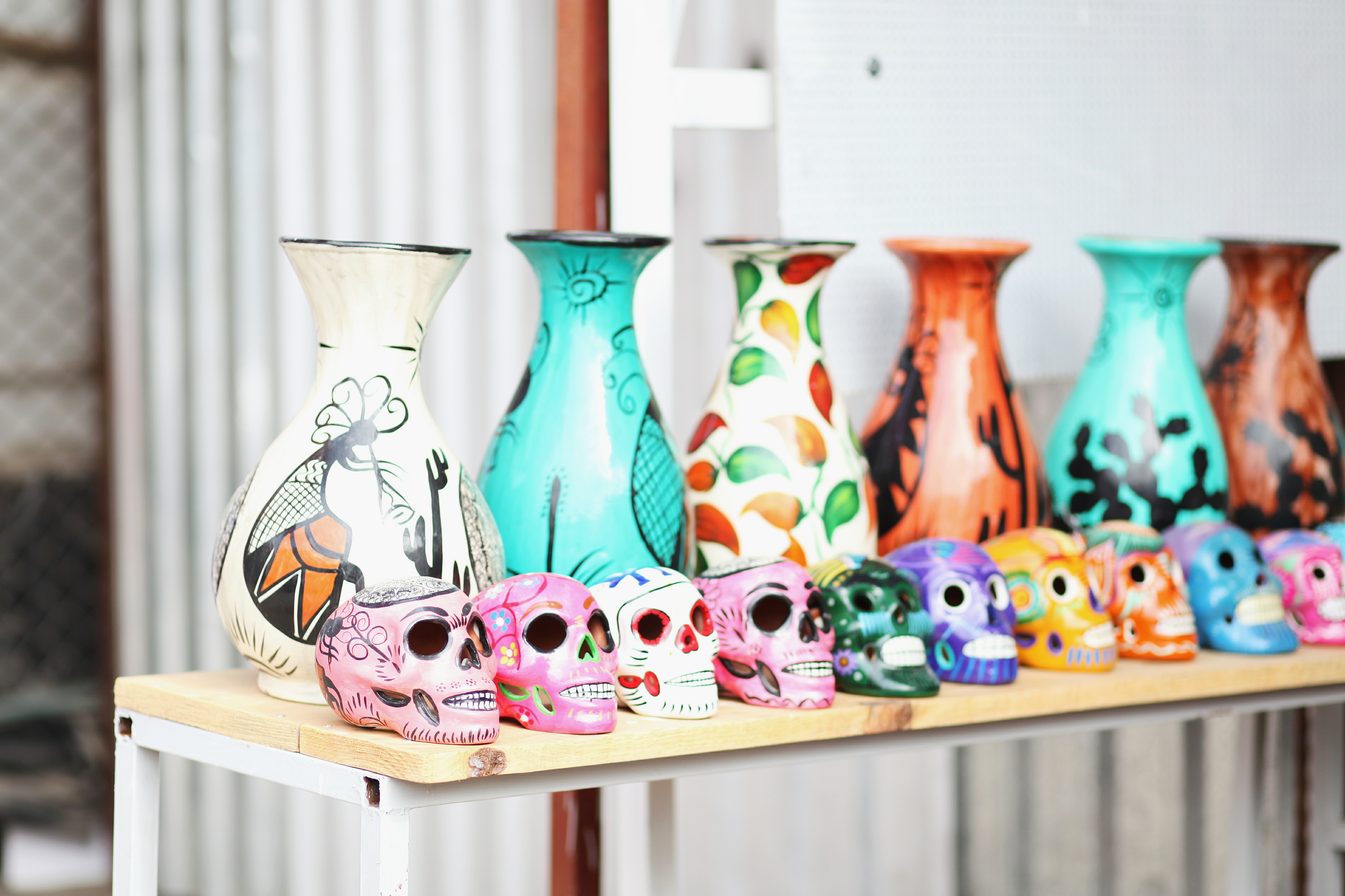 I loved how this guy was hand painting the front of the building, you definitely don't see that much around home! But, then I translated the Spanish . . . let's just say it's better if you don't translate it.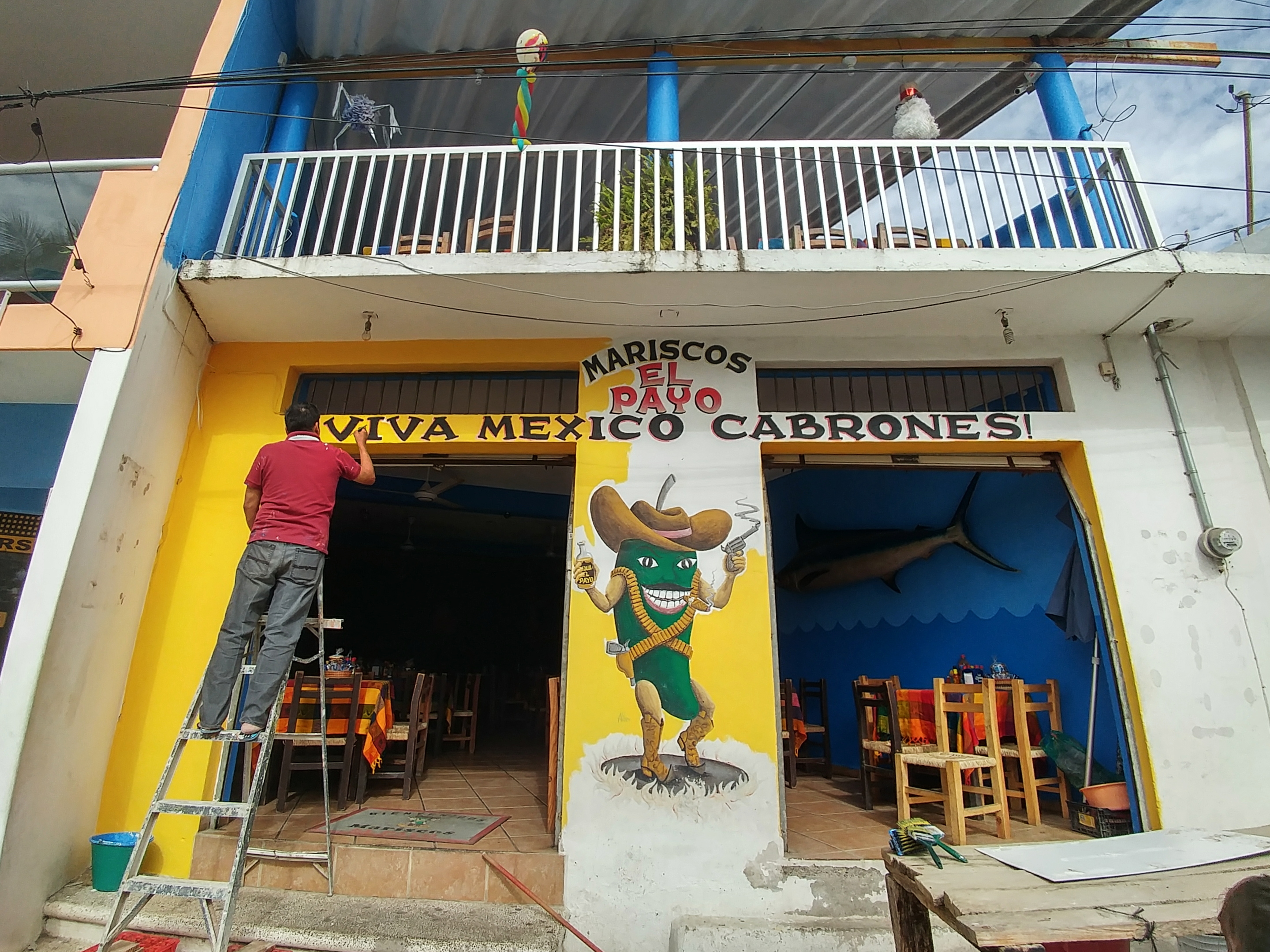 Our resort (The Grand Palladium Vallarta) was very beautiful, the variety of food options were great, even for people with food intolerances, the kids loved the kids club and Raeca fulfilled her goal: learning to swim.
That being said, I still don't think all-inclusive trips are for me. So, I thought I'd share a few thoughts on how to decide if an all-inclusive vacation is right for you and your family.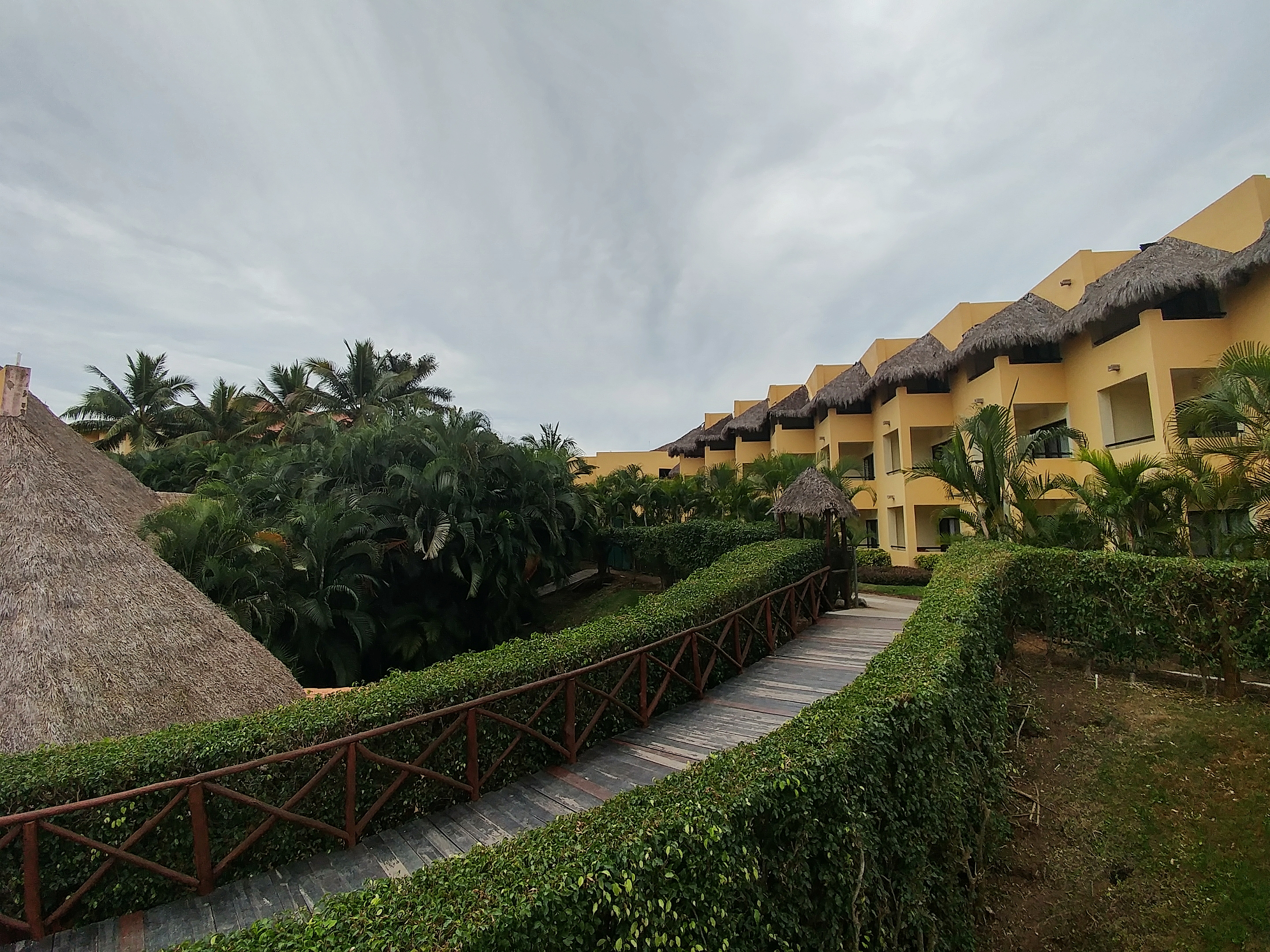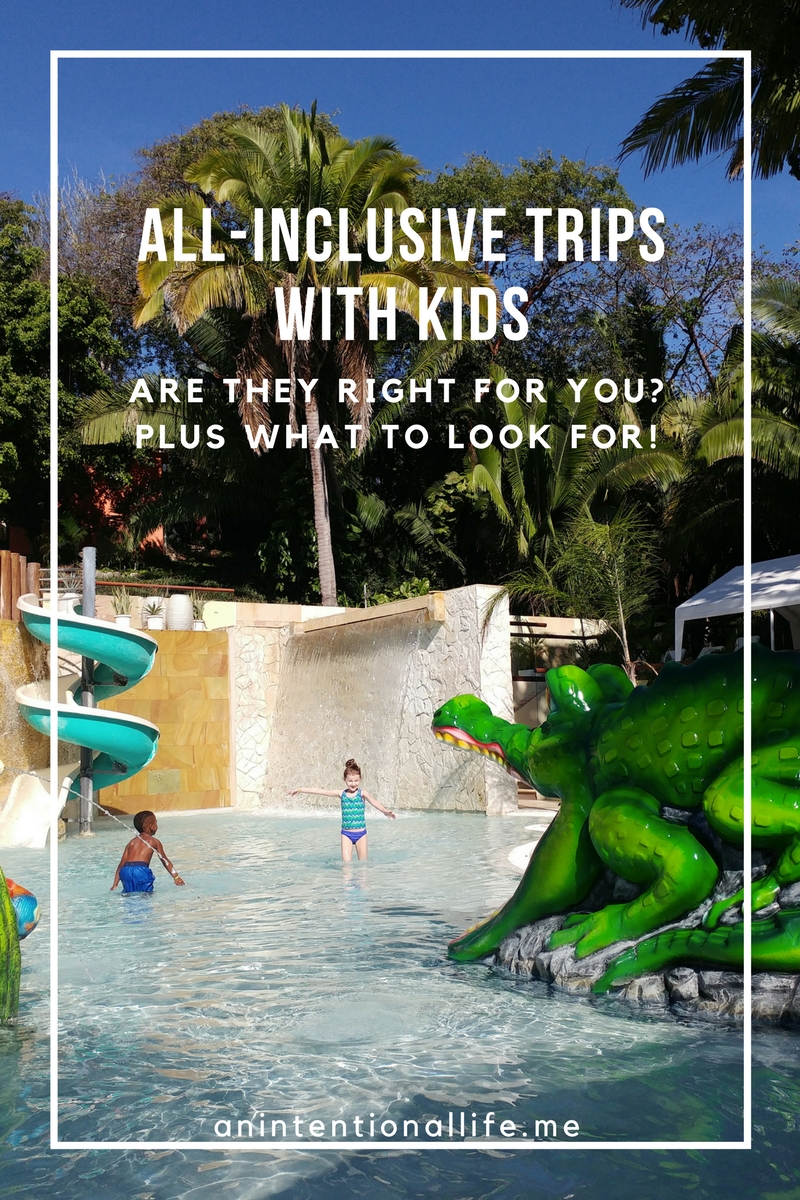 ALL-INCLUSIVE TRIPS WITH KIDS
ARE THEY RIGHT FOR YOUR FAMILY?
These are generalizations not the rule but I think it should be enough to give you an idea if an all-inclusive trip would be right for you and your family.
I think an all-inclusive vacation is right for your family if this sounds like your ideal trip:
* not having to book the individual aspects of a trip (plane, hotel, transportation, food, etc)
* staying in one place for a week
* not having to cook your own food
* sitting at the beach and pool for a lot of the day
* partaking in resort activities (aquasize, dance lessons, etc)
* living like a tourist
I don't think an all-inclusive vacation is right for your family if this sounds like it would be more up your alley:
* booking all the individual aspects of your trip (plane, hotel, transportation, food, etc)
* have the means to come and go as you please
* cooking your own food or searching for restaurants
* getting out and exploring each day
* living like a local
This trip sparked a desire in me to write an ebook about travelling with kids. We aren't super world travelers but we've been including Raeca in on our travels ever since she was a baby, her first flight was actually on our way to Uganda (go big or go home), and I feel like I've learned a few things about travel with kids over the years that I'd like to share. To be alerted when the book is done
sign up for the newsletter here
.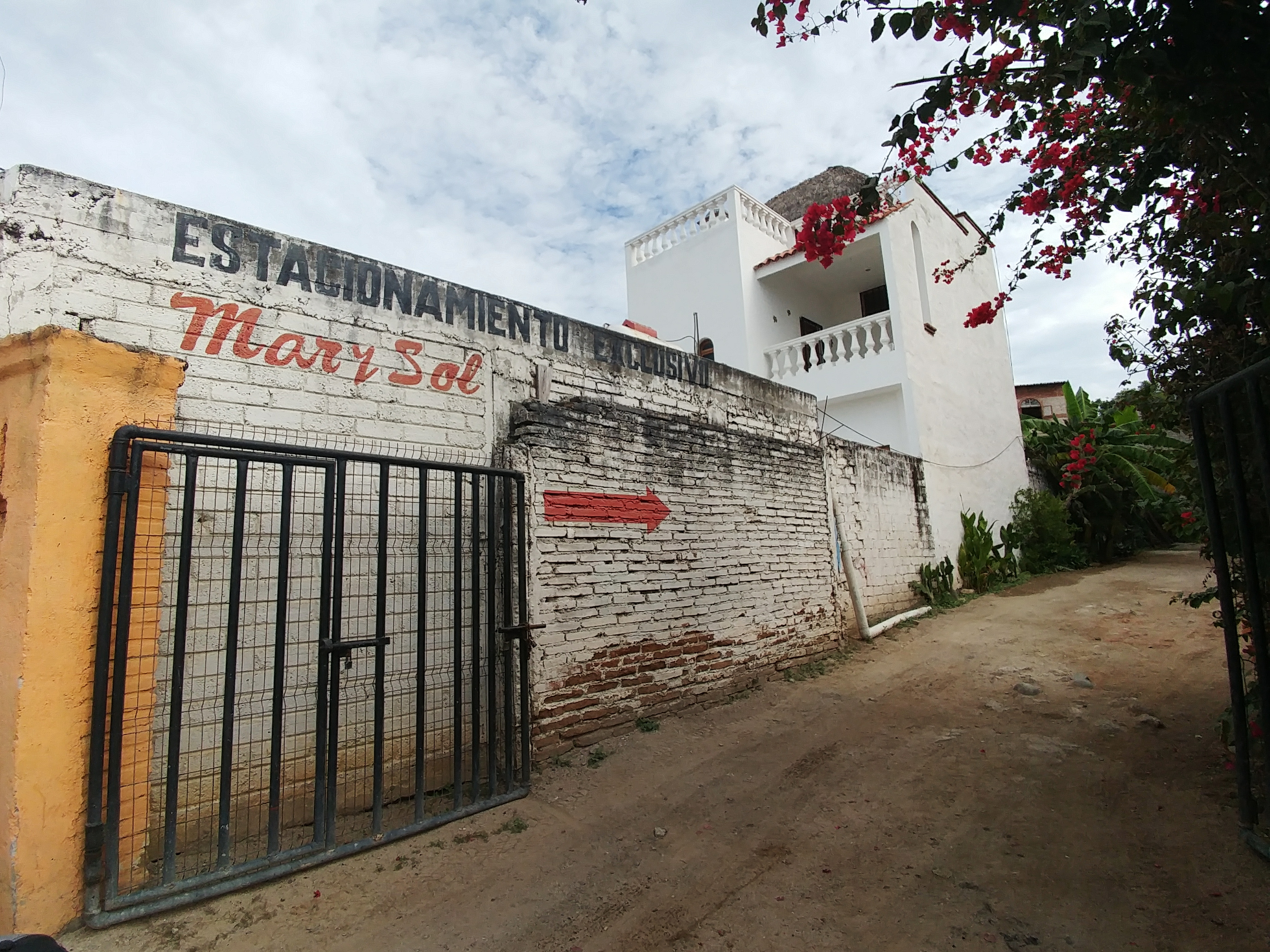 So what do you think,
are all-inclusive trips up your alley
or is getting off the beaten path more your thing?