Baking Gluten Free Banana Bread, Dehydrating Herbs & A Failed Gluten Free Sourdough Starter
This week I was doing some gluten free baking and herb dehydrating and decided to do a bake with me video.
Also, I have my first attempt (and fail) at a sourdough starter. Since making the video I have decided I WILL TRY AGAIN! Ha, hopefully there will be a gluten free sourdough success video in the future.
I have another post with the banana bread recipe but I'll include it below as well.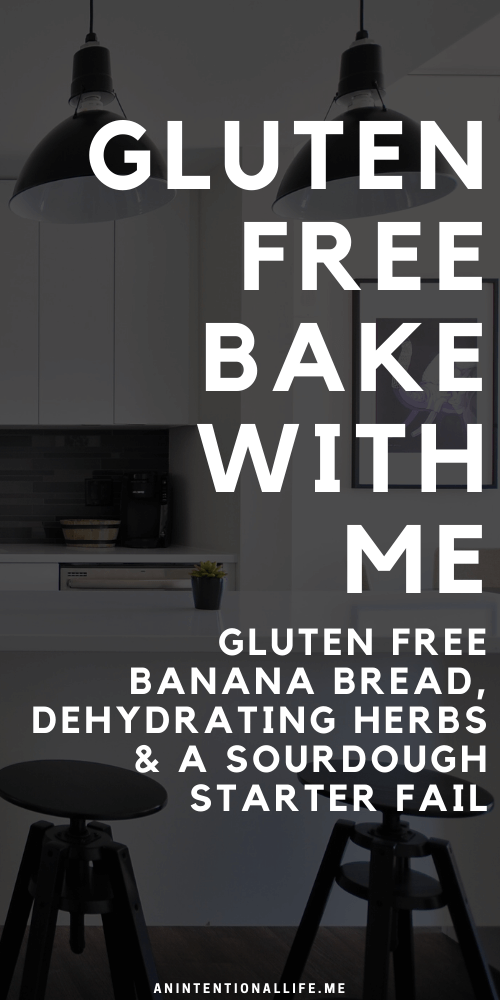 Here are some links from the video:
Gluten Free Banana Bread – The Best You'll Ever Have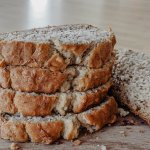 2/3 cup sugar
1/3 cup shortening or butter
2 eggs
1 tsp vanilla
2 tbsp cashew or other non-dairy milk
2 bananas, mashed
1 1/2 cups gluten free all-purpose flour
1 1/4 tsp baking powder
1/2 tsp baking soda
3/4 tsp salt
Pre-heat oven to 350 and grease a 9×5 loaf pan.

Add the ingredients into a mixing bowl in the order listed, stirring after every few ingredients.

Once the batter is all mixed, pour it into the loaf pan.

Bake for 50 minutes or until bread is done in the center.

Cool for 10 minutes in the pan and then continue cooling on a wire rack (or, if you are me, cut it and eat it while it is still warm).