Our Charlotte Mason Homeschool Schedule – Year 0 & Year 3 – Part One
Alright, I've been promising to share our Charlotte Mason homemade homeschool schedule/curriculum that I've put together for this year and it's taken me awhile to get it all sorted out but here it finally is!
Just a few things to note before we get into it . . .
We are not Charlotte Mason purists. Our previous two years have been very relaxed, interest-led homeschooling. Also, I have read A Charlotte Mason Companion and I'm currently reading Charlotte Mason's Home Education series so while I know where she stands on some things I haven't read all her ideas to really know everything, so let's just get that out there: I don't know everything.
My kids are in what would be considered Year 0 and Year 3 aka kindergarten and grade 3. Charlotte Mason did not recommend doing any formal schooling before the age of six and so most of what I share here will be geared towards my third grader. My biggest goals for my kindergartner are that he learns to print (fine motor has been a struggle), begins to learn to read and understands basic math. He will be in on all the Year 3 stuff so he will have tons of exposure to great literature and all sorts of other amazing learning resources but I won't be requiring much from him.
If you know anything about Charlotte Mason it is probably that she strongly promotes living books (yay!) and she doesn't like or recommend young reader or abridged versions of books. We will not be following this. This is partly because there are some great young reader versions of books (which I'll share more about shortly) and also because we are jumping in with Year 3 with my daughter she doesn't have all the build up that Charlotte Mason recommends.
Also, Charlotte Mason is long to type out all the time, I will often just refer to her as CM.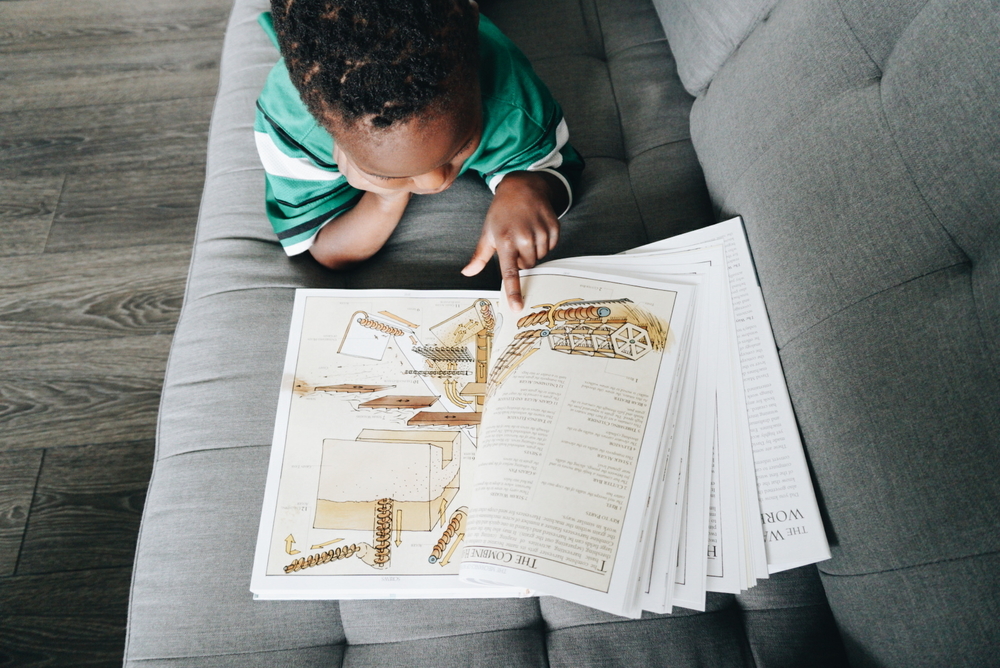 Some of the books I will be sharing in this post we've started already and love and some of the others are new to us. We may end up starting them and realizing they aren't a great fit. That's okay with me. I do my best to make sure the new books we get out from the library first so I can see if purchasing them is actually worth it.
Hmm, what else. Oh yes, I realize the fact that a whole "homeschooling method" that has been formed off a woman who taught schools is slightly ridiculous. But, that being said, I think she had some really great ideas, some of which I shared in my post where I explained why we are switching to Charlotte Mason.
WHY WE ARE NOT USING AMBLESIDE ONLINE
If you've been around the Charlotte Mason method for awhile you'll probably know that there is a website titled Ambleside Online that has free CM yearly schedules. There are a few different reasons we are not using Ambleside:
first of all, I found it so hard to decode (and by the time I did decode it I wanted to make my own anyway)
we are Canadian and I feel like a lot of AO is American based and if I'm going to change out all of that stuff, why not just make it all up?!
I wanted to study history chronologically and without the heavy American emphasis
we are starting in Year 3 and I wanted to pull some books and resources from Year 1 and 2 that we missed
there are so many great resources (read: books!) that I know of that I want to incorporate into our year
I think Ambleside looks amazing and if you are American and want to follow the CM method I would highly recommend checking it out and seeing if you can decode it. 🙂 There are some wonderful people I know in person and online that follow AO, I've got nothing against it, it's just not what I wanted to do. (That being said, we are actually following the AO Bible reading for our year.)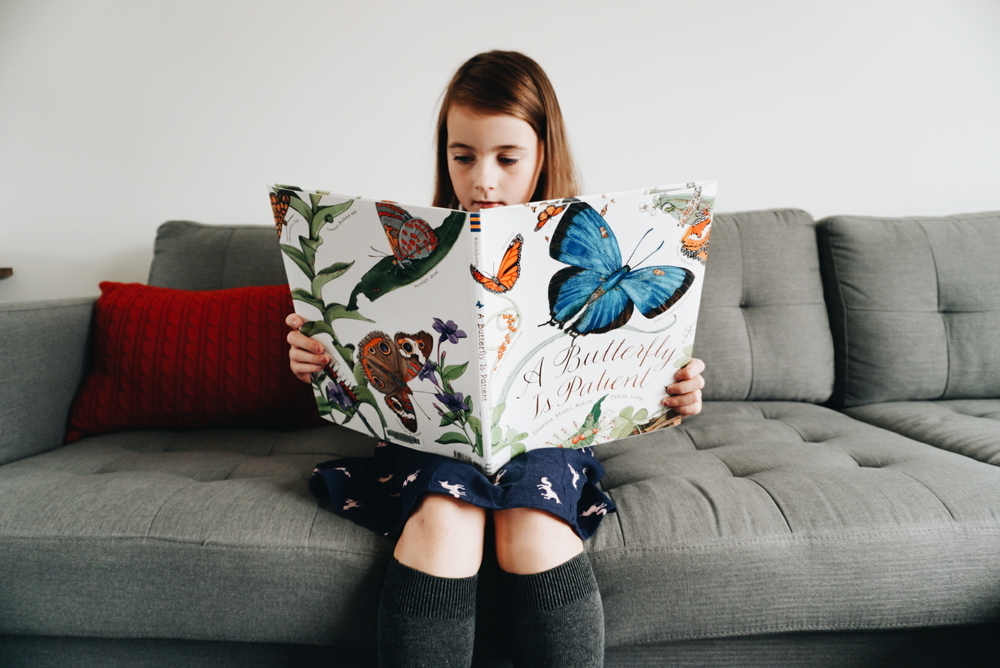 OTHER POSTS YOU MAY ENJOY:
For the rest of the post I am going to share what we are using for resources in each of the different subject areas and then in the next CM post I write I am going to explain how we are taking all these resources and turning them into a schedule we'll follow (and how you can take that idea and run with it for your homeschool).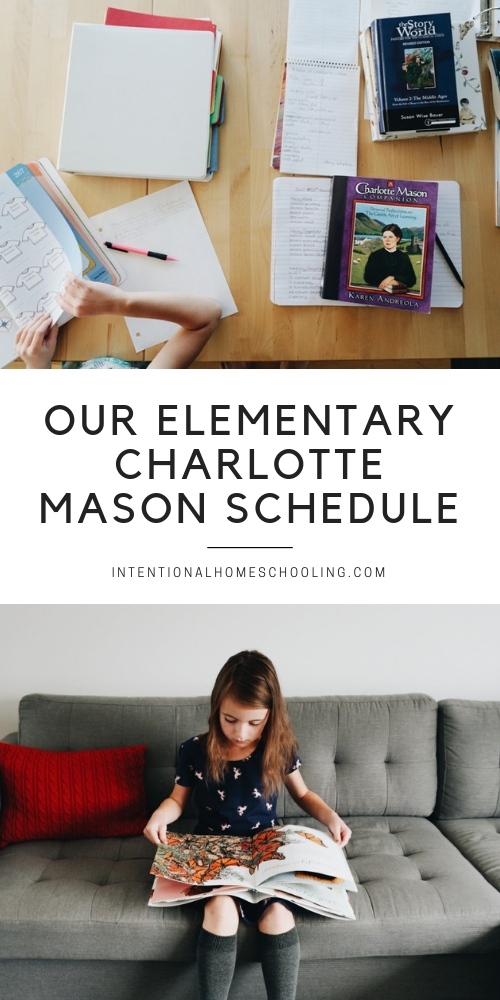 BIBLE
Like I already mentioned, we are following the Ambleside Year 3 Bible schedule this year. In addition we will continue reading through The Ology, we started it last year but only got to number 25 or so. I aim to try to read two sections each week.
In addition we will also be learning some Bible verses and passages. I've got a few verses on my list already and I know this year I want them to learn Psalm 23. Each week we will also review our previous verses.
HISTORY
Last year we started Story of the World for the first time. We ended up skipping volume one (ancient history) because it didn't interest me and jumped right into volume two. I'm kind of regretting that we didn't start with history from the beginning so we are going to back pedal a bit by reading the first bit of A Child's History of the World until we get to the point in history we were at with Story of the World. Since A Child's History of the World is fairly short that shouldn't take us very long, after that I hope to finish SOTW volume two and maybe start volume three? That may be pushing it but I have the books on audio this year so I think that will help us go through it a bit faster.
Each month I also plan on us listening to one of the books in the Christian Heroes Then & Now series and we will also be reading from Trial and Triumph.
In addition we will be reading through a number of historical fiction books and I will be assigning a couple to Raeca to read on her own.
MATH
Math is an interesting subject for us, we've never followed a curriculum and I think this year we will continue to do the same. We do the odd worksheet here and there and kind of just focus on different math skills that I think are important for them to know at this stage. That probably sounds too relaxed for a lot of people but it is working for us!
LANGUAGE ARTS
Each day my kids are expected to do a little bit of reading and writing. For Ephraim this will look more like letter practice to begin with and Raeca will be writing letters to her pen pals and we will work on different elements of stories and she will be writing her own. Plus, Raeca wants to learn cursive this year so we will also be doing that.
The reading time will be reading practice and listening to audiobooks for Ephraim and for Raeca she will either be able to read from a book she chooses or I will occasionally assign one to her.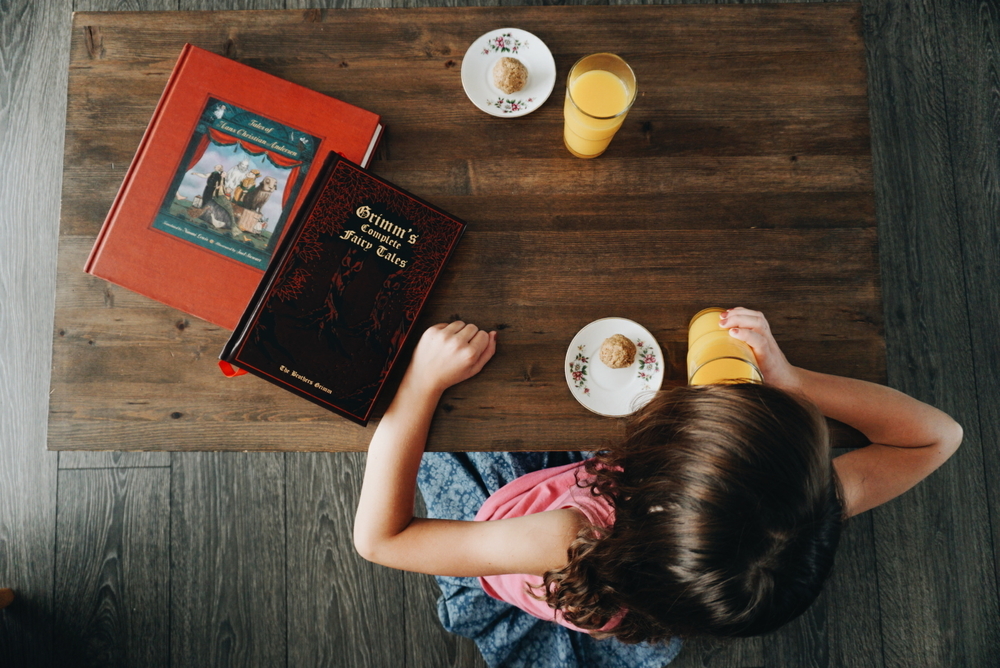 LITERATURE
There are a lot of different books we will be reading this year, most of them we will follow Charlotte Mason's recommendation by reading a little bit each day over the course of the year or so. I don't have all of our books for the year picked out yet because I have a hard time judging how long all our readings will take place, but these are the ones we will be reading slowly over the year:
Plus, we will have a variety of read alouds/audiobooks for the year, here are some I hope to get to:
NARRATION
We will be also working on narration, in true Charlotte Mason form. In short, after our read alouds (including history and our literature books) the kids will each take some time to tell back what has just been read in their own words. Charlotte Mason recommends only doing this with kids who are six or over unless younger kids express interest and while Ephraim is just five he actually really enjoys narration so he'll be doing it as well.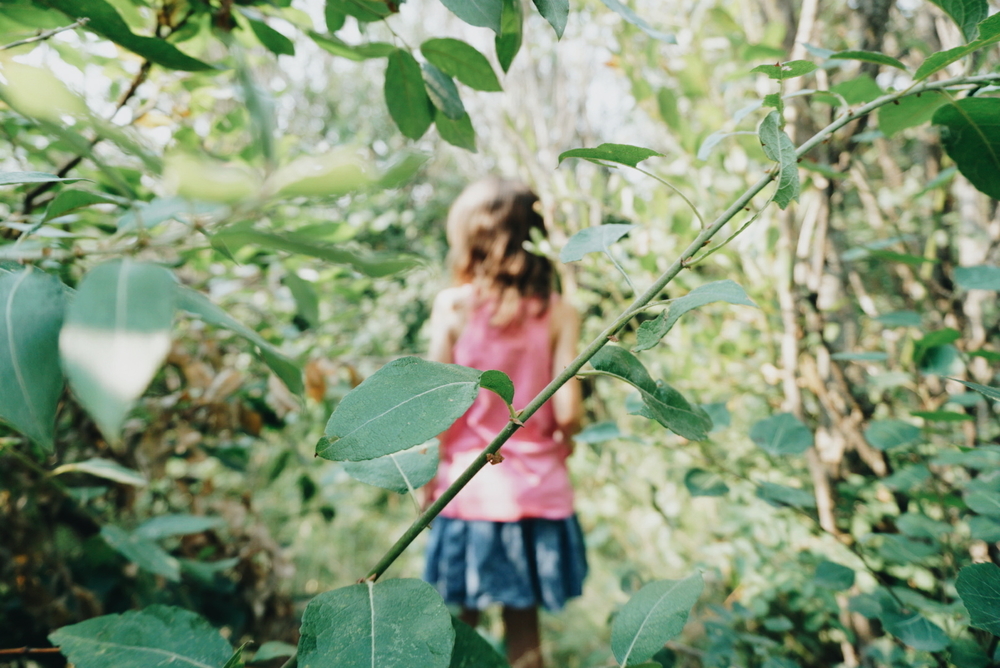 NATURE STUDY
This year I've created a few specific areas we want to study for nature study. We will be starting with birds, and also learning about seeds (I know that spring seems like the best time to learn about this but we may do it earlier). I've currently just to those two picked out and once we are done them I will pick out some more.
We are reading The Burgess Bird Book as part of our bird study, as well as listening to The Trumpet of the Swan and then we are going to read The Burgess Animal Book and maybe some Holling C. Holling books down the road (I think these are all/mostly American based but I heard they are beautiful so we will learn about the US through his books!).
I also a share a little more of our nature study resources here.
GEOGRAPHY
I love travelling so geography is an important subject for me. We will be learning some geography as we learn about history but I also want to focus on Canadian geography (since we are Canadian) and European geography since we hope to take a trip to France and Italy in a couple of years.
A lot of this learning will come through reading good books and also watching some nature documentaries about the countries.
RECITATION
This is the first year that I am attempting to do some actual recitation (minus Bible verses). I think for the most part this year this recitation will be in the form of poetry. Originally I had though my kids could learn a new poem each month but then my daughter had her first one memorized in less than a week and my son picked a fairly long one for a five year old so he'll be working on his for longer, so we are just going to play it by ear. I may also end up assigning some poems to them for recitation but first I want them to pick out poems they enjoy because I want it to be fun for them.
HYMN STUDY
We will be learning one hymn every month as well as the story behind it each month. In August we learned about the song It is Well (one of my favorites), and I'm looking forward to digging into the history of other hymns throughout the year. My choir teacher did this with us in high school and it left a lasting impression on me.
ART
We will be studying a few different artists this year, Leonardo Da Vinci and Jan Van Eyck for sure and then maybe one other one, I haven't decided yet. I tried to pick artists that correspond with our history time period as much as possible.
COOKING
One of Raeca's requests was to learn to cook this year. This will be partially cooking and partially baking, I'm planning on usually corresponding this with our poetry tea time days so we can eat the goodies we make when they are fresh.
POETRY
Speaking of poetry . . . I plan on having us study one poet each month and reading one of their poems every morning. I like the Poetry for Young People series for this. We are kicking this month off learning about Henry Wadsworth Longfellow because I'm reading his poems this month for my own mother culture curriculum I've created for myself.
In addition we will continue having poetry tea time once a week, this is a major highlight for the kids and I'm thinking of what other subject I could pair up with tea time, I think it would be fun to do this with two different subjects.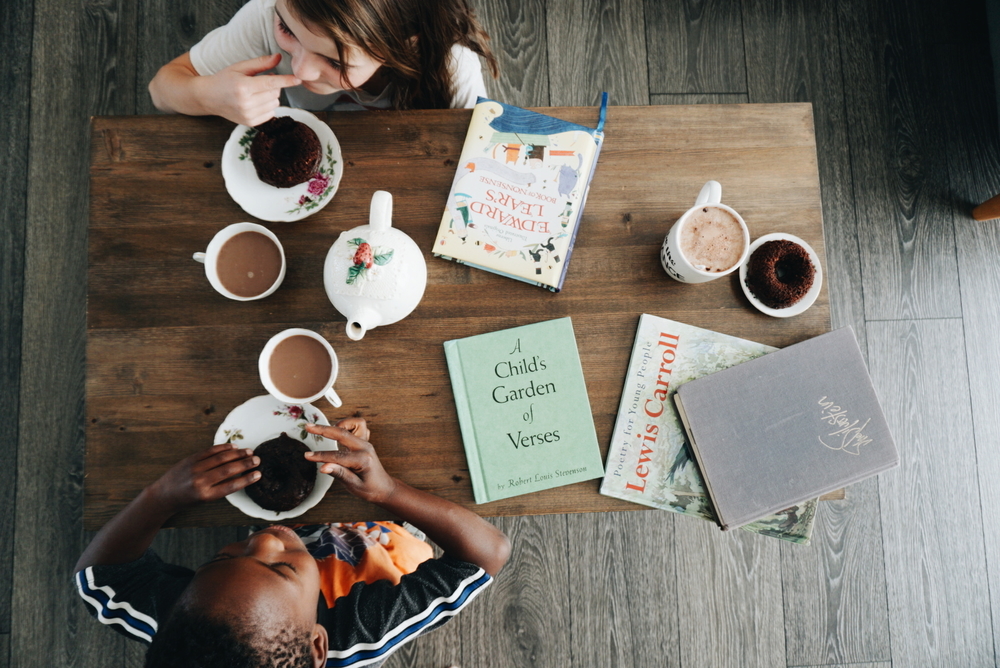 FRENCH
I had shared in my CM resources post that we would be working on Spanish this year but since we've decided to plan a France and Italy trip Raeca has decided to switch to French instead. As Canadians that is actually probably a better choice, it will be a lot easier to find local French resources than Spanish ones.
MUSIC
I have good intentions of doing some composer study this year but I feel like this is one area I usually fail at. We've listened to a few of the Classical Kids CD's before and this may just be all we do for music and composer study this year.
HANDICRAFTS
This is another area I've been struggling with. I really like the idea of handicrafts but my daughter struggles with long-term projects. I do plan on pushing through that this year and having her create something beautiful that takes awhile I just haven't decided what yet. I am open to suggestions!
I think this is a subject that we will wait to start until November-ish or so, that way we can ease into school a little slower, plus the idea of working on a long-term project all winter sounds good to me.
Okay, this has gotten long and I haven't even told you how I am going to take all that we are doing and turn it into a weekly plan/schedule! I think I will leave that for the next post and then in the one after that I will share how you can create your own DIY Charlotte Mason curriculum. UPDATE: You can read that post here!
If you have any questions about our resources or questions you would like answered in upcoming Charlotte Mason posts just leave a comment below and I will do my best to answer!