Free Notebooking Pages – Famous Canadians
One of the things I love about homeschooling is following the interests of my kids.
I am really looking forward to the day when they "know what they want to be when they grow up" (or you know, at least an idea. I'm not even sure if I know what I want to be when I grow up) and we can take those interests and run with them.
Raeca has been wanting to create some printables/books with me and so the other evening we sat on the couch and did some brainstorming. We both came up with ten ideas and she narrowed it down to her favorite.
The next day we worked on it and as a result we now have a booklet of Famous Canadian Notebooking Pages and we wanted to share it for free with you!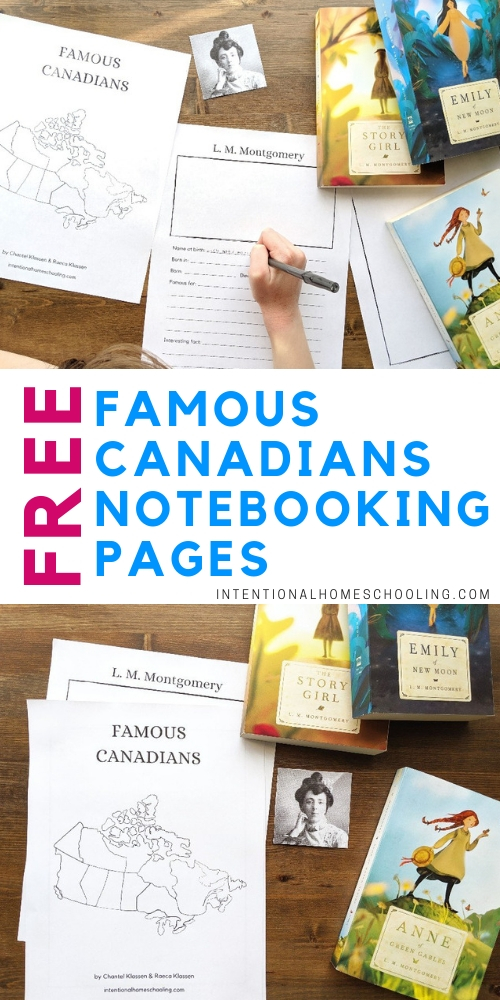 I'm excited to go through and learn about the twenty famous people we included in the booklet, I think it will be a great way for us to learn more about our country and some of the people who have helped shape it.
If you want to grab the Famous Canadians Notebooking Pages you can do so here.
Of course Raeca has the idea that we should now make a booklet for every country (or at least the US and most of the European countries), so stay tuned, there may be more to come!
We hope you enjoy learning about Canada!