The Best Picture Books for June
Today I have another monthly picture book to share. We are on to June which means the year is nearly half over!
For this month's list I decided to mainly go with a water theme.
Since the weather has warmed up here we've been spending a lot of time at a local pond looking to see what kind of animals we can find. We've found lots of birds, feathers, lots of bugs, including this awesome water beetle: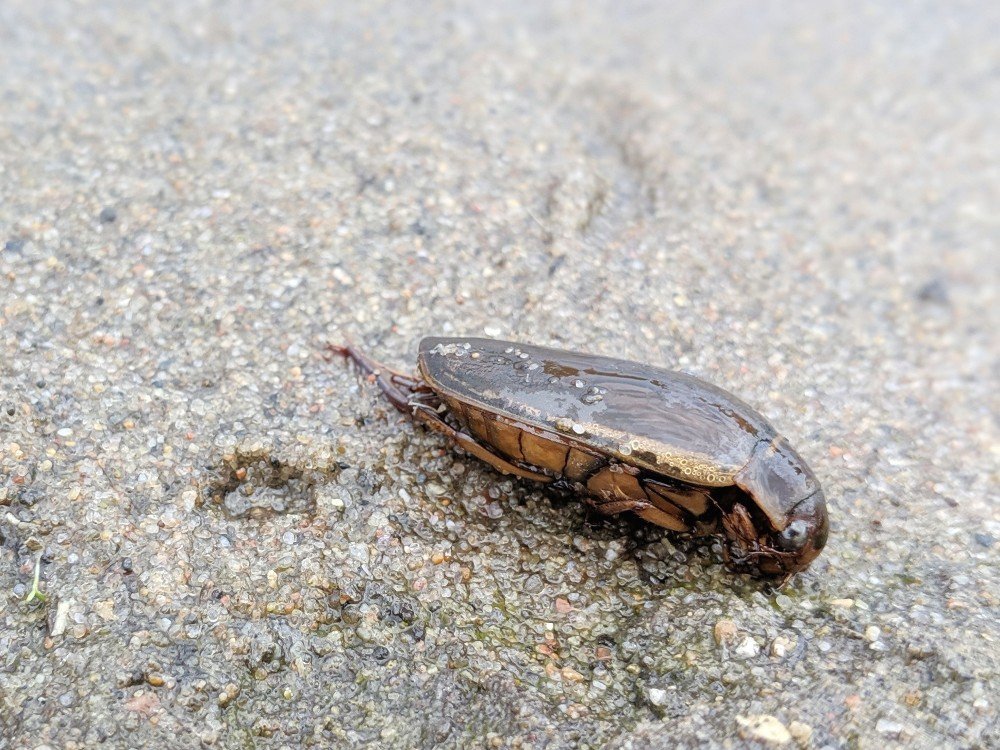 If you are looking for some great books to guide you on your water adventures, read on!
Plus a couple of oddball summer books that I had to include because they are awesome, even though they don't fit the theme at all.
I will add books to this list as I find more great ones that fit the topic, be sure to pin it so you can find it again in years to come.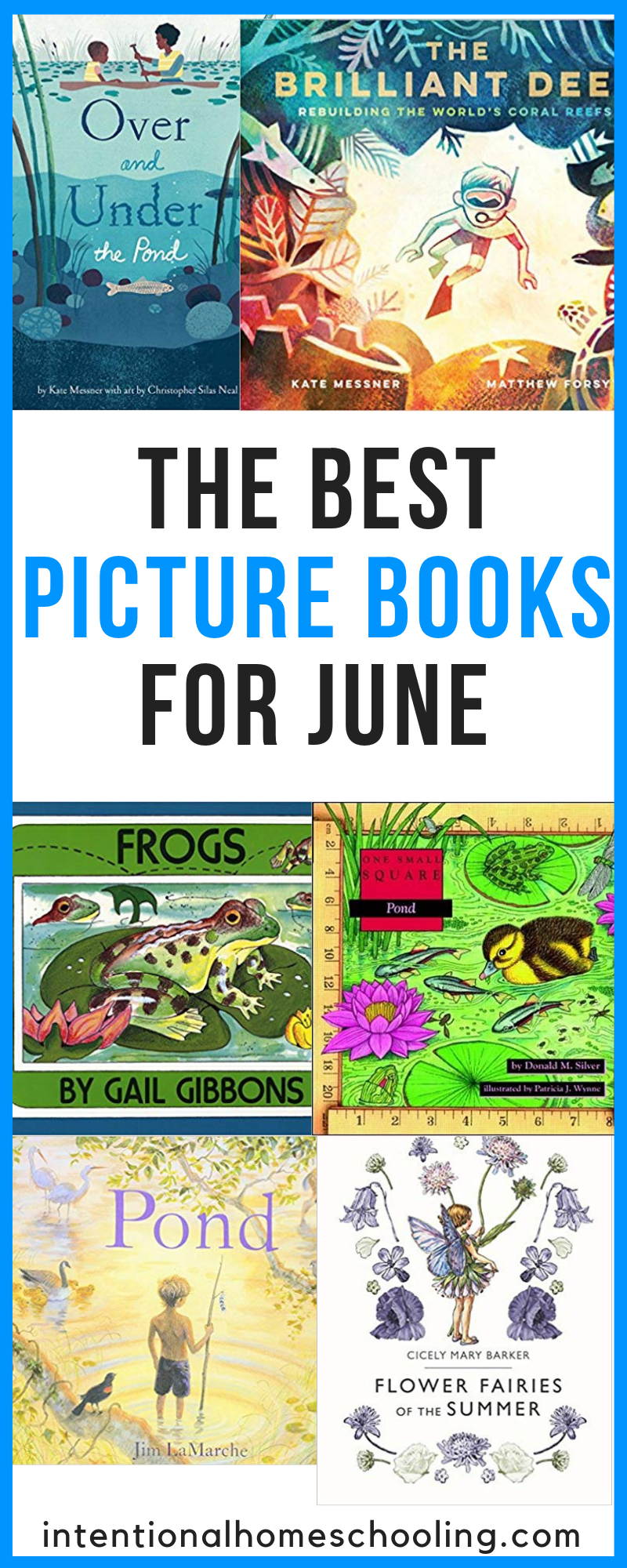 The Best Picture Books for June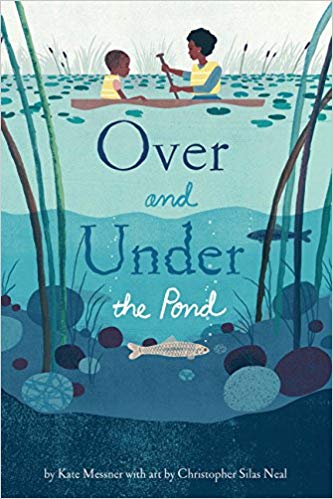 We love all the books in this series!
In this gorgeous companion to the acclaimed Over and Under the Snow and Up in the Garden and Down in the Dirt, Kate Messner and Christopher Silas Neal bring to life a secret underwater world. In this book, readers will discover the plants and animals that make up the rich, interconnected ecosystem of a mountain pond. Over the pond, the water is a mirror, reflecting the sky. But under the pond is a hidden world of minnows darting, beavers diving, tadpoles growing. These and many other secrets are waiting to be discovered…over and under the pond.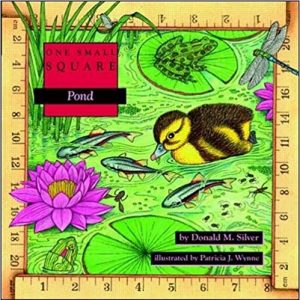 I love this "one small square" series!
Fish and fungi, plants and protists, mammals and monera all seem to get along swimmingly in and around the peaceful-looking pond environment. But a closer look at a small square reveals an ever-changing world. . .home to a larger variety of creatures and goings-on than you'd ever imagine, even in just a drop of its water! This beautifully illustrated "you are there" science book–part of the critically acclaimed One Small Square series–is brimming over with fun-to-do experiments and activities for children ages 7 and up. Includes a pond field guide, a glossary-index, and a resource list.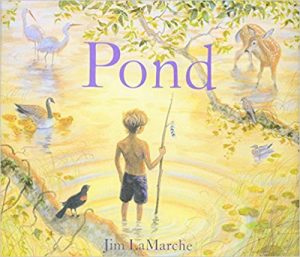 The joy of the seasons, the wonder of discovery, and the appreciation and respect for the natural world is at the heart of this book, drawn from the childhood of award-winning illustrator Jim LaMarche.
When Matt is out for a late winter hike he sees a trickle of water in the old deserted and junk filled dirt pit at the edge of his neighborhood. With quiet appreciation, Matt can imagine the pond that must once have been there, shining in the early spring light, freezing in the winter for skating and the perfect place for swimming in the summer.
Can Matt's discovery transform a forgotten pond to its natural wonder? With his idea of making the pond whole again, Matt rallies his friends, Katie and Pablo, and together they work through the spring, clearing debris, moving rocks to hold the water, and looking for leaks. But would there be enough water to fill the pond? Can they bring the pond back?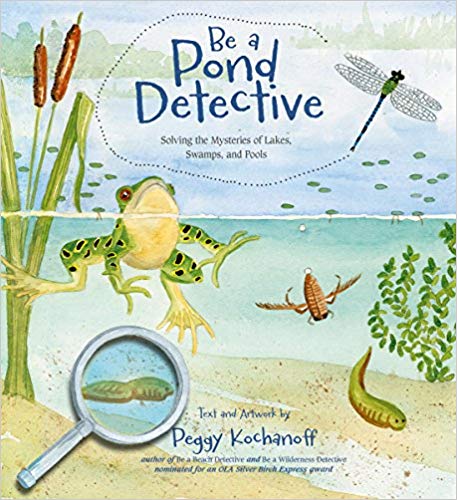 This is such a great book for using on your pond adventures!
From the life cycle of mosquitoes to the many uses and varieties of pond plants, naturalist and artist Peggy Kochanoff takes young readers on an entertaining and enlightening tour of life in and around a freshwater pond. Full of detailed illustrations and clear answers to creative questions, Be a Pond Detective is the perfect way to discover the nature mysteries in your own backyard!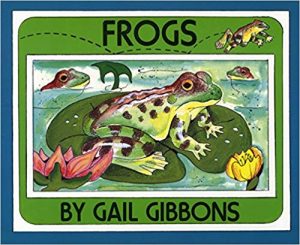 Gail Gibbons writes some of the best non-fiction children's books!
From tiny tadpoles to master jumpers, frogs get an exciting introduction in this detailed picture book.
Did you know that frogs can jump ten times their body length? How about that frog eggs are encased in jellylike coverings that make them too slippery to be eaten by predators? Discover these facts and more in this brightly illustrated addition to any non-fiction collection. Frogs are unique creatures that play an important role to the environment, making them an important topic in any educational setting. Plus, there are over 3,800 different kinds!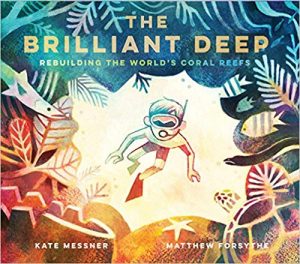 All it takes is one: one coral gamete to start a colony, one person to make a difference, one idea to change the world. The ongoing efforts to save and rebuild the world's coral reefs—with hammer and glue, and grafts of newly grown coral—are the living legacy of Ken Nedimyer, founder of the Coral Restoration Foundation. Kate Messner and Matthew Forsythe tell the true story of the coral restoration pioneer in this brilliant tribute to the wonders of nature and the power of human hope.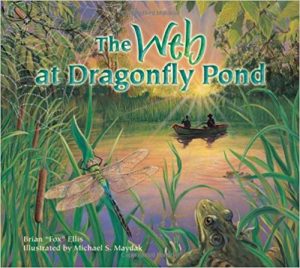 A boy goes fishing with his father and describes the interrelationships among the insects and animals he encounters, from the mosquito that bites him to the dragonflies, bullfrogs, and fish that he finally catches and eats.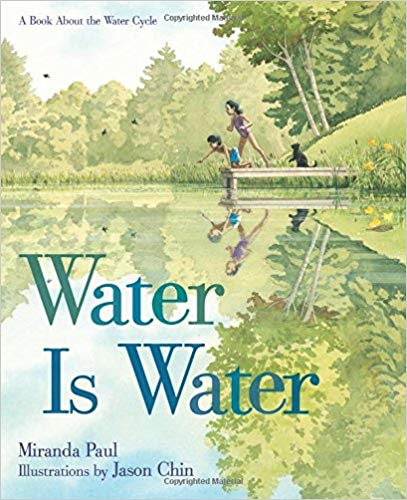 Drip. Sip. Pour me a cup. Water is water unless…it heats up.
Whirl. Swirl. Watch it curl by. Steam is steam unless…it cools high.
This spare, poetic picture book follows a group of kids as they move through all the different phases of the water cycle. From rain to fog to snow to mist, talented author Miranda Paul and the always remarkable Jason Chin combine to create a beautiful and informative journey in this innovative nonfiction picture book that will leave you thirsty for more.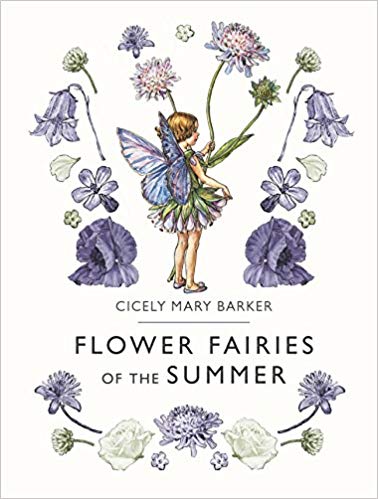 The Flower Fairies series are some of my favorite poetry books so I had to include them on this list!
First published in the 1920s, Cicely Mary Barker's original Flower Fairies books have been loved for generations. The book features poems and full-color illustrations of over 20 flowers and their guardian fairies.
We love the Brambly Hedge books and since summer officially starts in June I needed to add it here.
It was such a hot summer. They sky was deep blue and the sun never faltered. All along Brambly Hedge, the mice did their best to keep cool. Poppy Eyebright sought refuge in the mossy shadows of the mill wheel; Dusty Dogwood took to walking by the banks of the cooling stream. Dusty and Poppy spent more and more time together, so no one was at all surprised when they announced their engagement. They decided on a very unusual setting for the wedding ceremony, but even they didn't realize just how unusual it was prove to be!