The Best Nature Study Resources
For the month of June I am sharing a variety of the best nature books and resources over on Instagram.
Because Instagram doesn't allow links in posts I am also going to keep a running list of the resources I share here.
If you have some great nature resources to share I would love for you to join in throughout the month over on Instagram, just use the hashtag: #homeschoolingwithnature and tag me (@intentionalhomeschooling) so I can see and share your posts!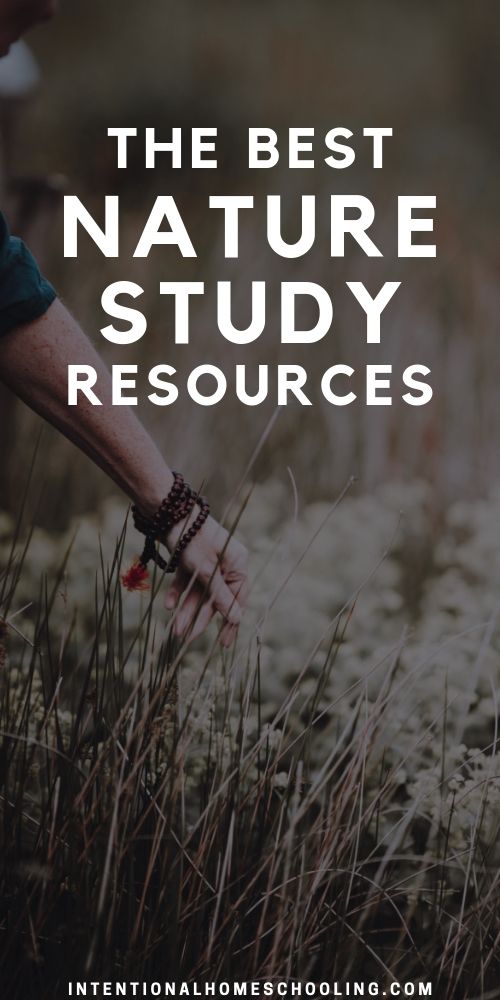 To see the resources first follow along on Instagram and then check back here throughout the month as I update the list!
NATURE STUDY BOOKS
Dianna Aston nature picture books: A Seed is Sleepy, A Rock is Lively, An Egg is Quiet, A Nest is Noisy, A Beetle is Shy, A Butterfly is Patient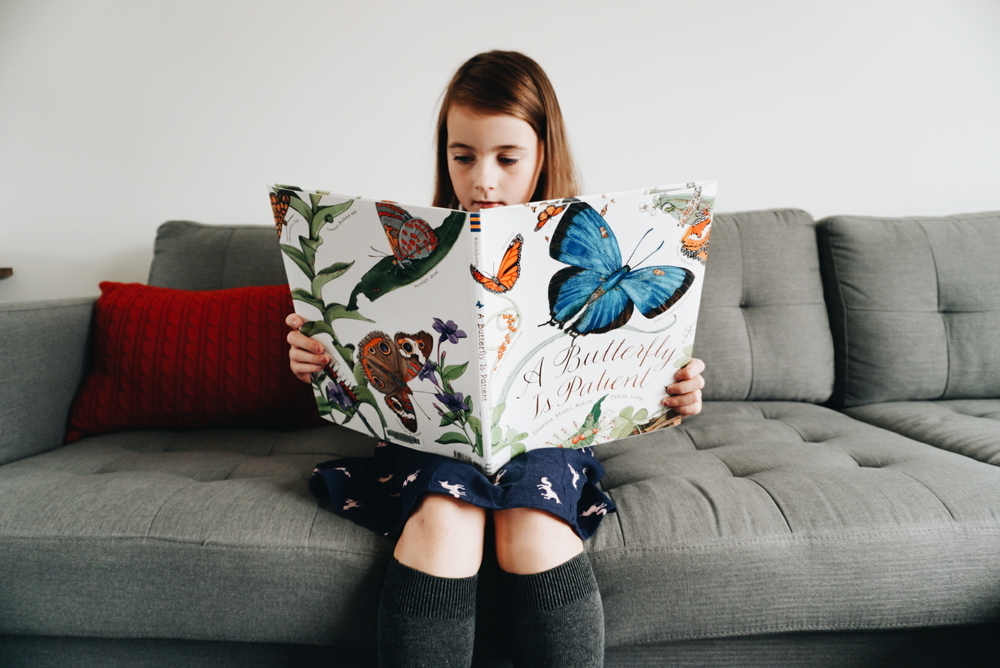 The Burgess Bird Book (Amazon – Librivox)
Pocketful of Pinecones: Nature Study with the Gentle Art of Learning by Karen Andreola (I've also heard good things about the sequel, Lessons at Blackberry Inn but haven't been able to get my hands on a copy.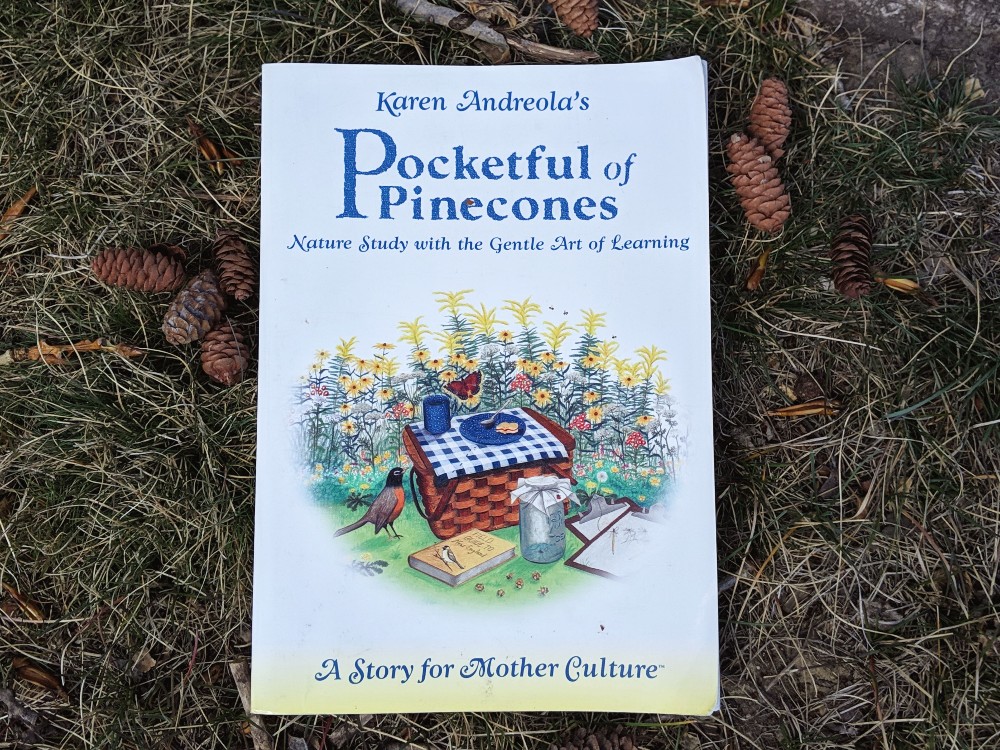 Nature Anatomy – we like to use this book for it's information and as a reference when drawing. My only complaint is that it's not longer! Calli over at Sparrows and Lily's has created a year long nature study schedule using this book as a spine that I am considering following for this upcoming school year.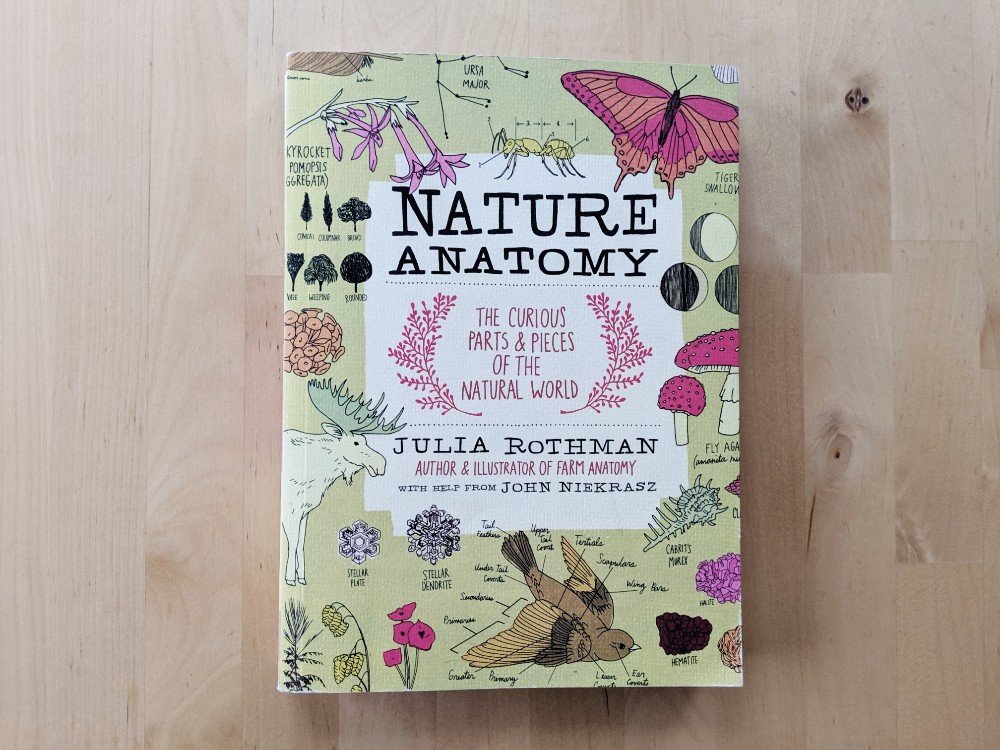 The Handbook of Nature Study – I'll admit at first I didn't know how to use this book and got instantly overwhelmed but I feel like reading Pocketful of Pinecones made me excited and more comfortable with using this book. You can also check out this post on how to use the book.
Watercolor With Me – In the Forest – this book is such a great resource for learning to watercolor forest animals and items! There are 50 items that include step-by-step instructions.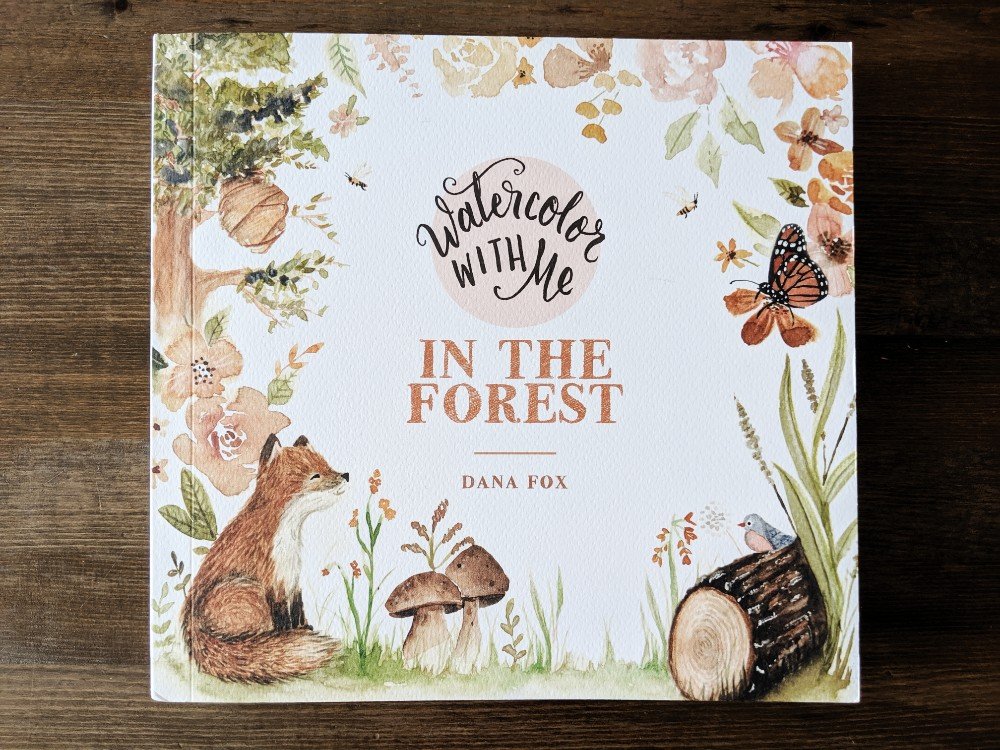 The Country Diary of an Edwardian Lady & The Nature Notes of an Edwardian Lady – these are both nature journals by Edith Holden that she kept in 1905 and 1906 and are incredibly inspiring!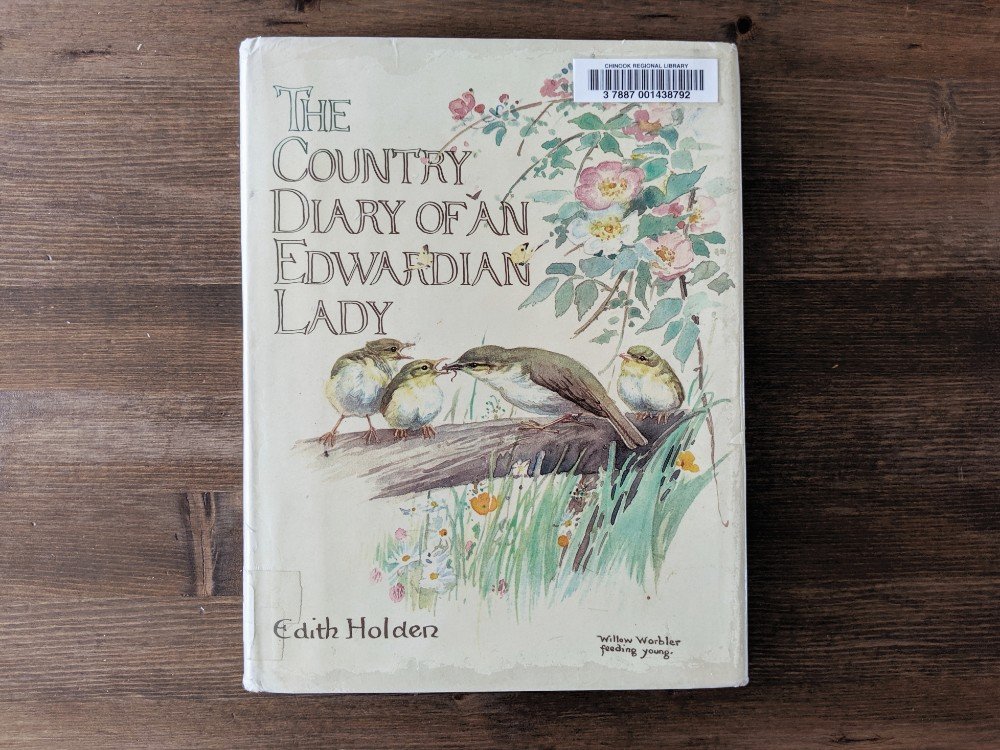 Usborne Outdoor Book – If you are looking for some inspiration for some fun outdoor nature activities this is a great book.
It contains all sorts of ideas for: exploring ponds, rivers and seas, discovering wildlife, investigating the woods, setting up camp, being out in all weather and exploring at night.
The drawings are great and if you have kids who are less than enthusiastic about being outside I would suggest letting them flip through and finding a few ideas that interest them.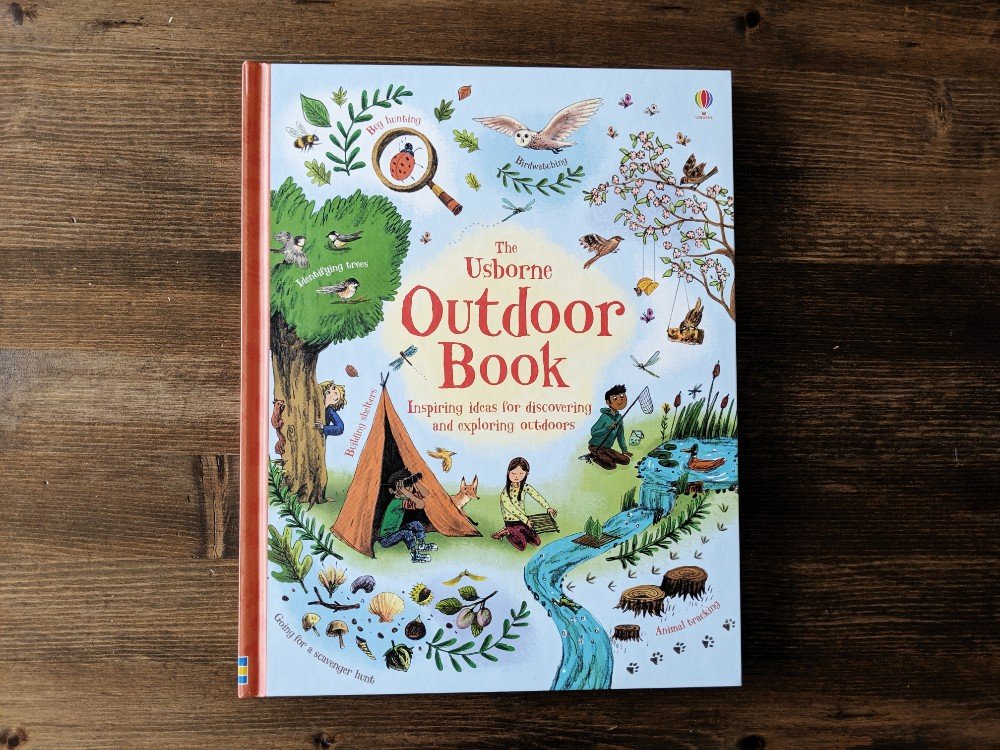 The Be a Nature Detective series is so fun and educational, I can't decide which one is my favorite!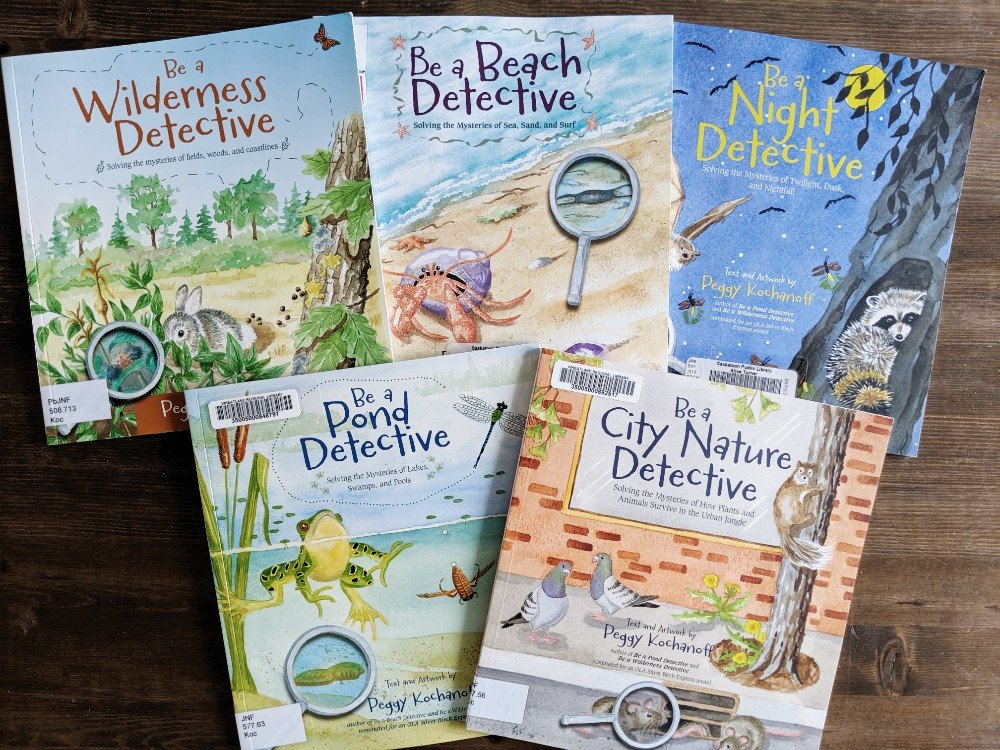 If you need more inspiration for nature journaling, here are three more great books:
The Laws Guide to Nature Drawing and Journaling
Drawn to Nature: Through the Journals of Clare Walker Leslie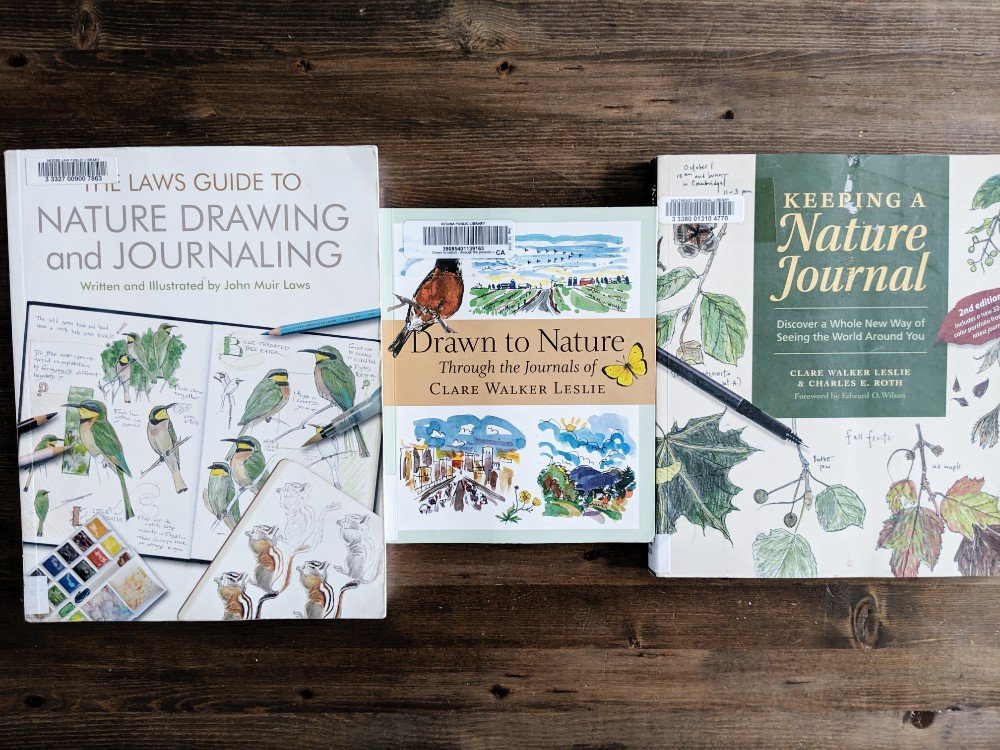 The Case for a Creator: A Journalist Investigates Scientific Evidence That Points Toward God
The Case for a Creator for Kids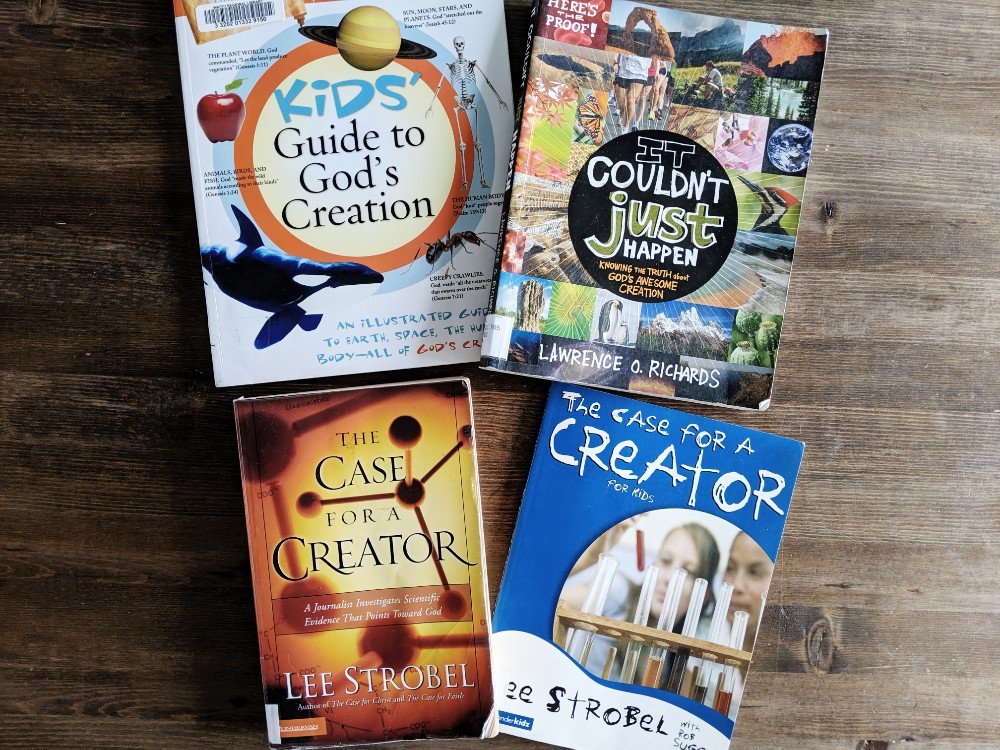 We have gotten the One Small Square Backyard book out from the library a number of times but it wasn't until recently that I realized there are a lot more books in this series, like, The Night Sky, Woods, Tropical Rain Forest, Swamp, Seashore and more! You can check out all of the books in the series here.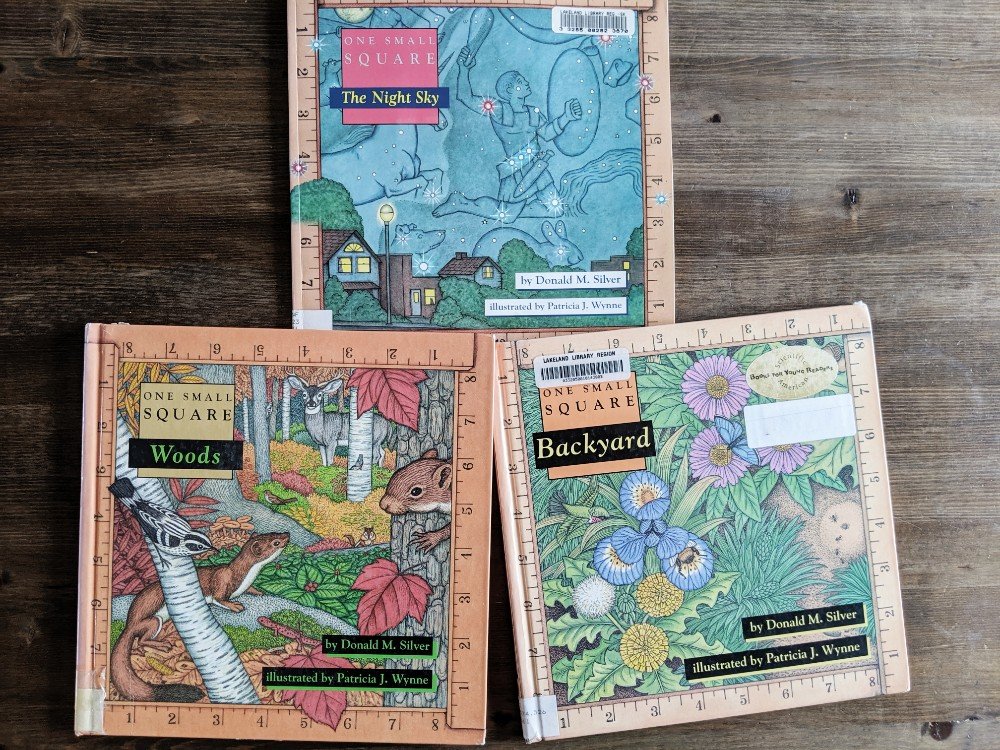 The Lost Words – this is a gorgeous book with beautiful illustrations and inspiring poetry.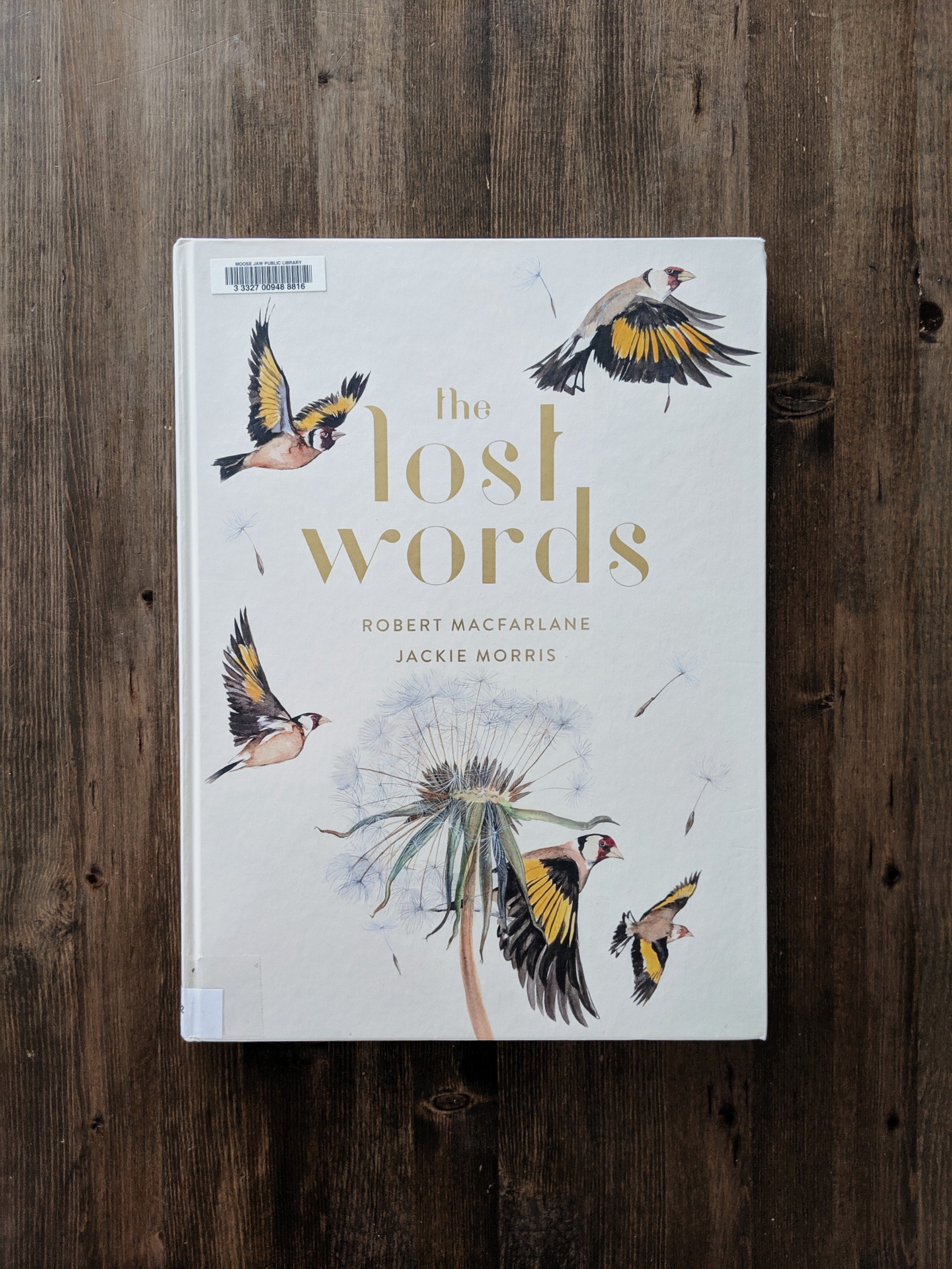 More coming soon!
NATURE STUDY RESOURCES
Sibley Backyard Birding Flashcards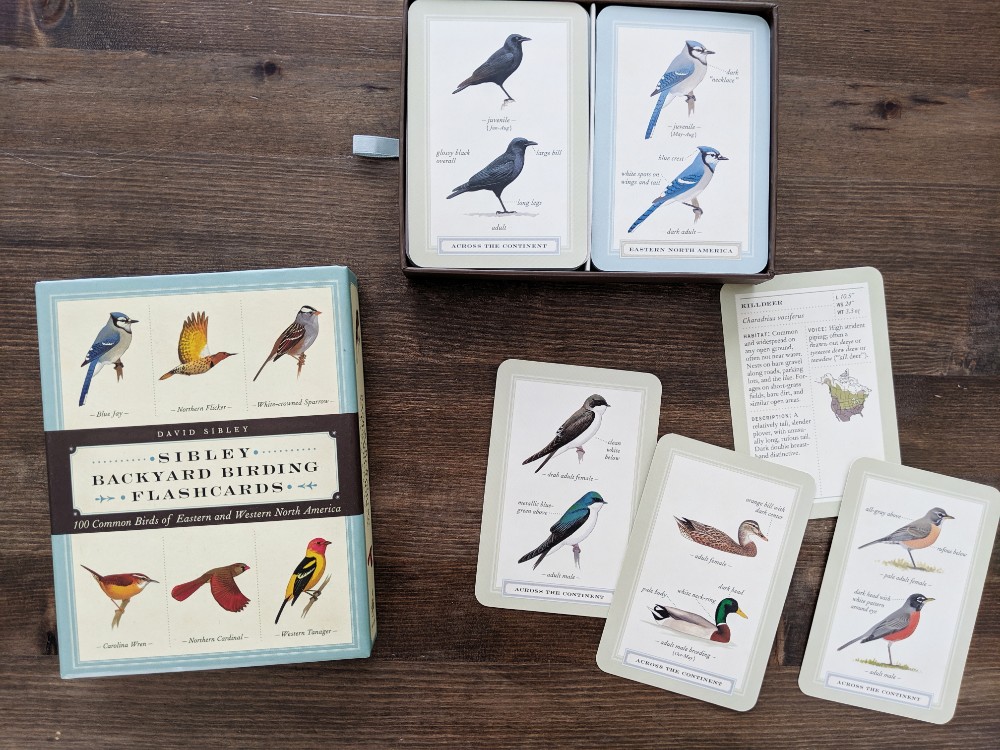 Nature Journal & Adventure Log by Twig & Moth (we got these in previous Intentional Bundle sales)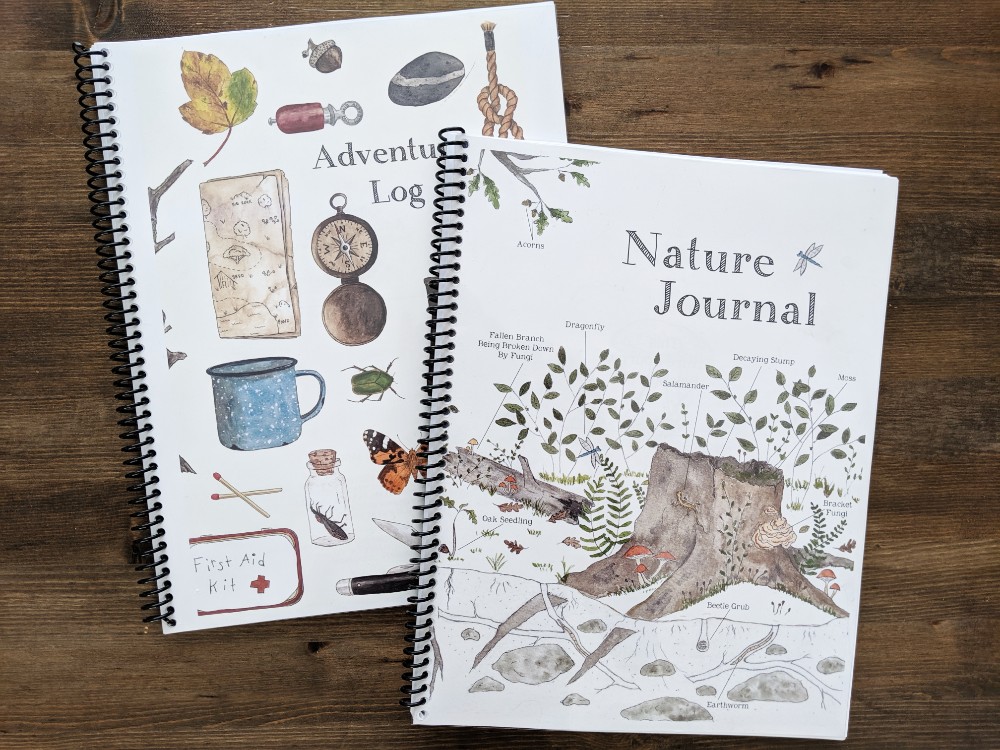 Exploring Nature With Children – A year-long nature curriculum with four weekly themes for each month of the year and each theme includes a book list, a nature walk activity, corresponding pages in the Handbook of Nature Study, a poem, a piece of art AND extension activities.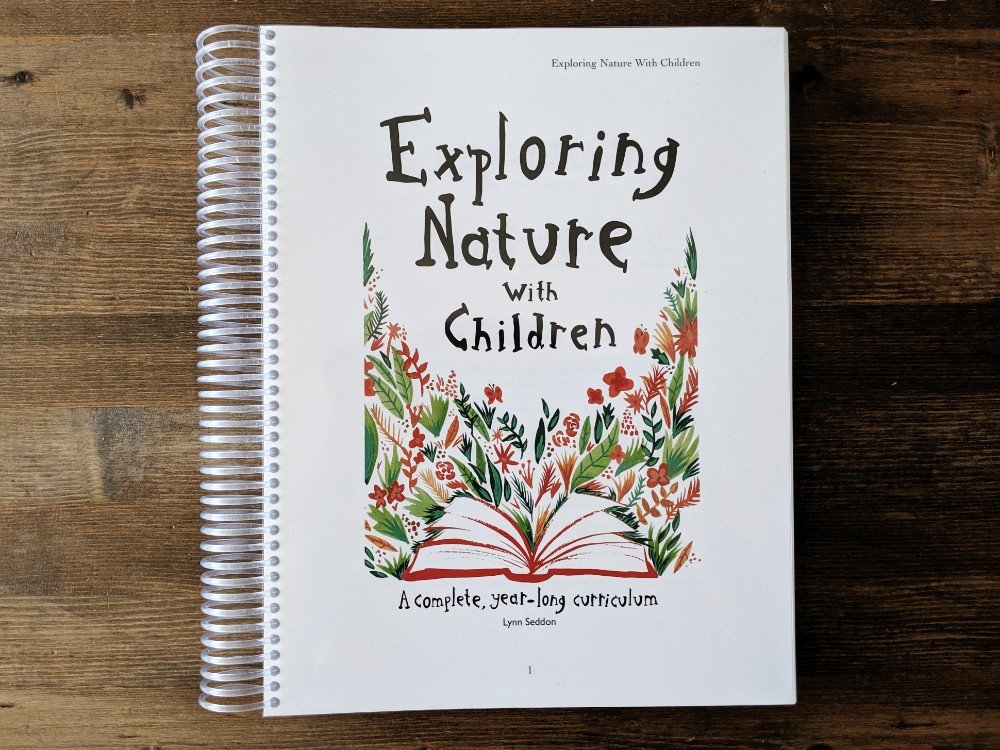 If you are going for nature walks or hikes and good backpack is a must! I like to keep my backpack filled with our normal nature walk supplies which mostly includes: local field guides, a magnifying glass (and binoculars if we had them!) and my nature journal and supplies (the kids usually do theirs when we get home). Other supplies including more books, snacks, water, etc, get added depending on where we are going/how long we're going for.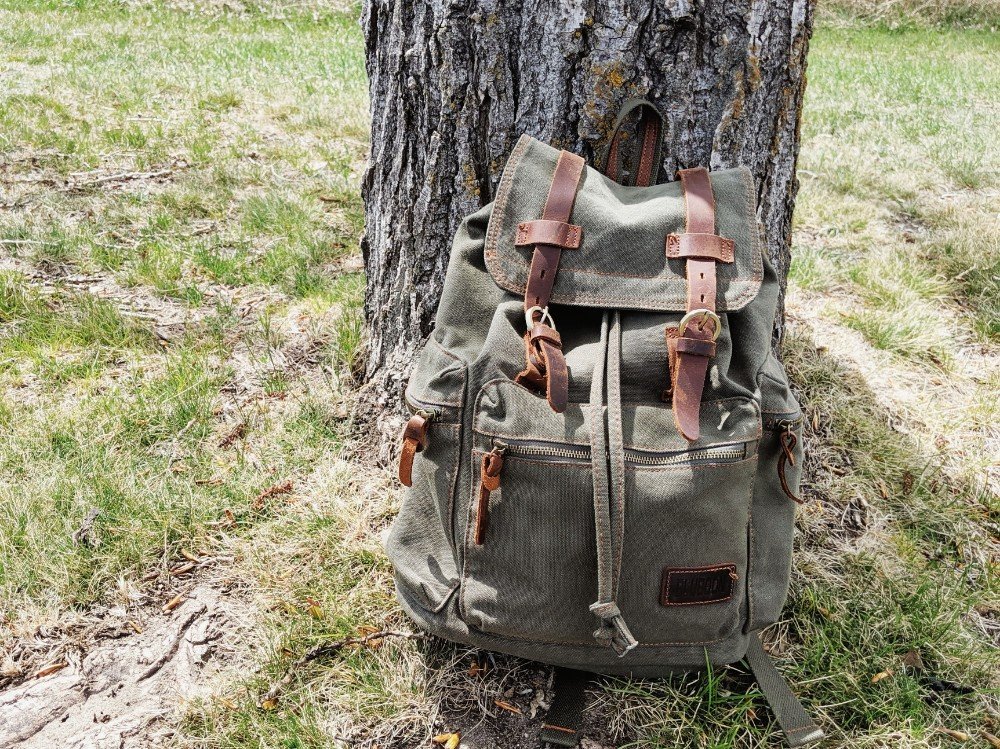 This is My Classroom Tee – I designed this shirt a few months ago and you can now order your own, it's the perfect attire for the nature lover out there.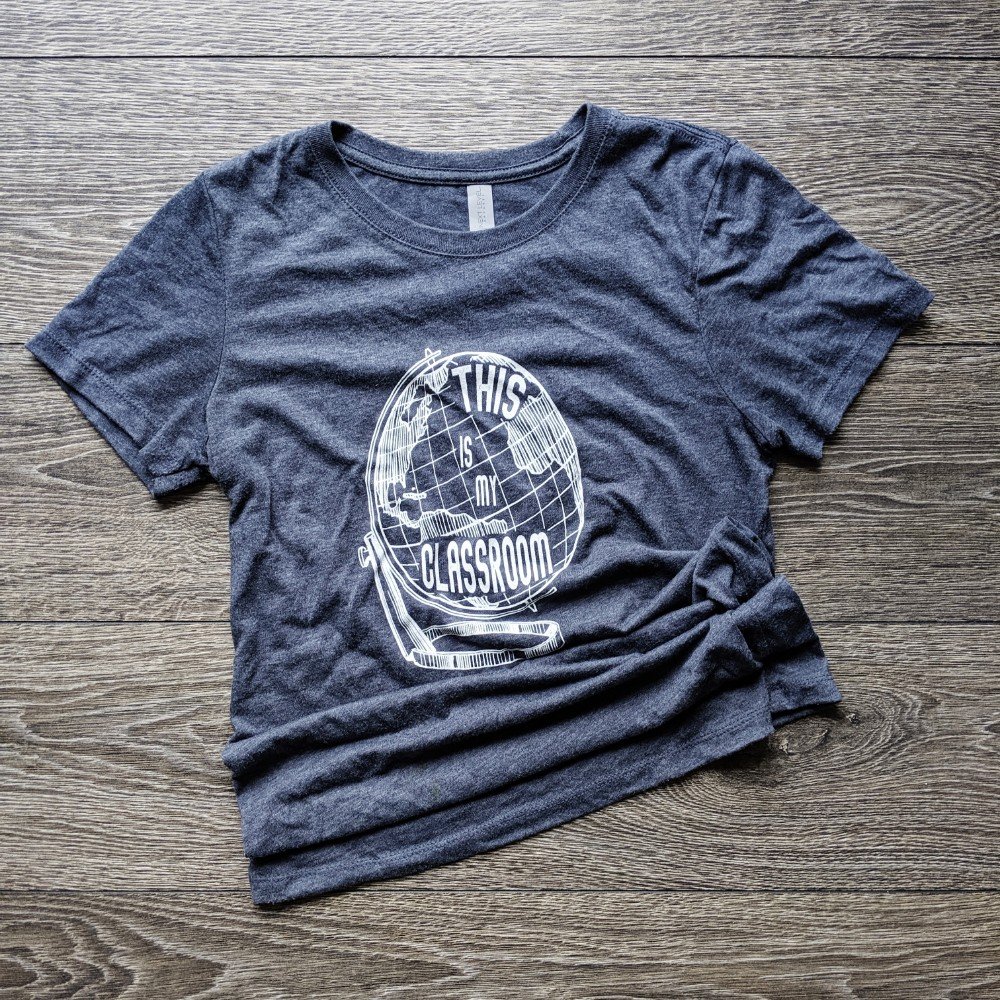 We like to use Art for Kids Hub for drawing tutorials, sometimes they are more cartoony than realistic but I think it's a great way to learn.
For nature study purposes I would suggest look at these sections: animals, bugs, flowers, spring, summer, autumn and winter.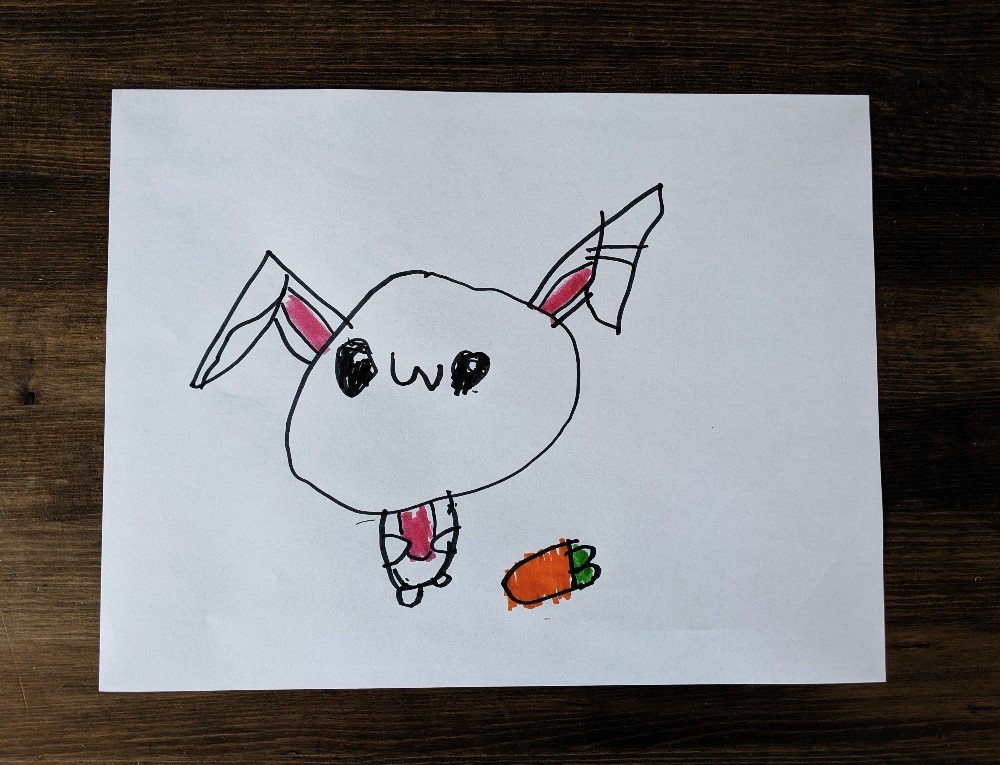 SUGGESTED BY OTHER HOMESCHOOL PARENTS
Coming soon!