The Best Audiobooks For Preschool – Adult
We listen to a lot of audiobooks in our home. I've admitted before that this is mainly because I am not great at reading chapter books aloud, and also because I like a fairly quite lunch time.
I've written a whole list of tips and tricks from when we use audiobooks to how we get most of ours for free, you can check that out here.
I can't believe I haven't compiled a master list of our favorite audiobooks yet, sheesh, it's about time!
I've done my best to break the list up into age categories, but every kid will be different. I also tried to put the best of the best on this list, so they are books almost anyone will enjoy. Just because you have a middle schooler doesn't mean they won't enjoy most of the books off of the elementary or preschool/kindergarten lists. I'm an adult and some of my favorite books on this list are in the middle school section!
These books would make great family road trip books – just pick one or a few from the average age of your kids and listen as you drive along.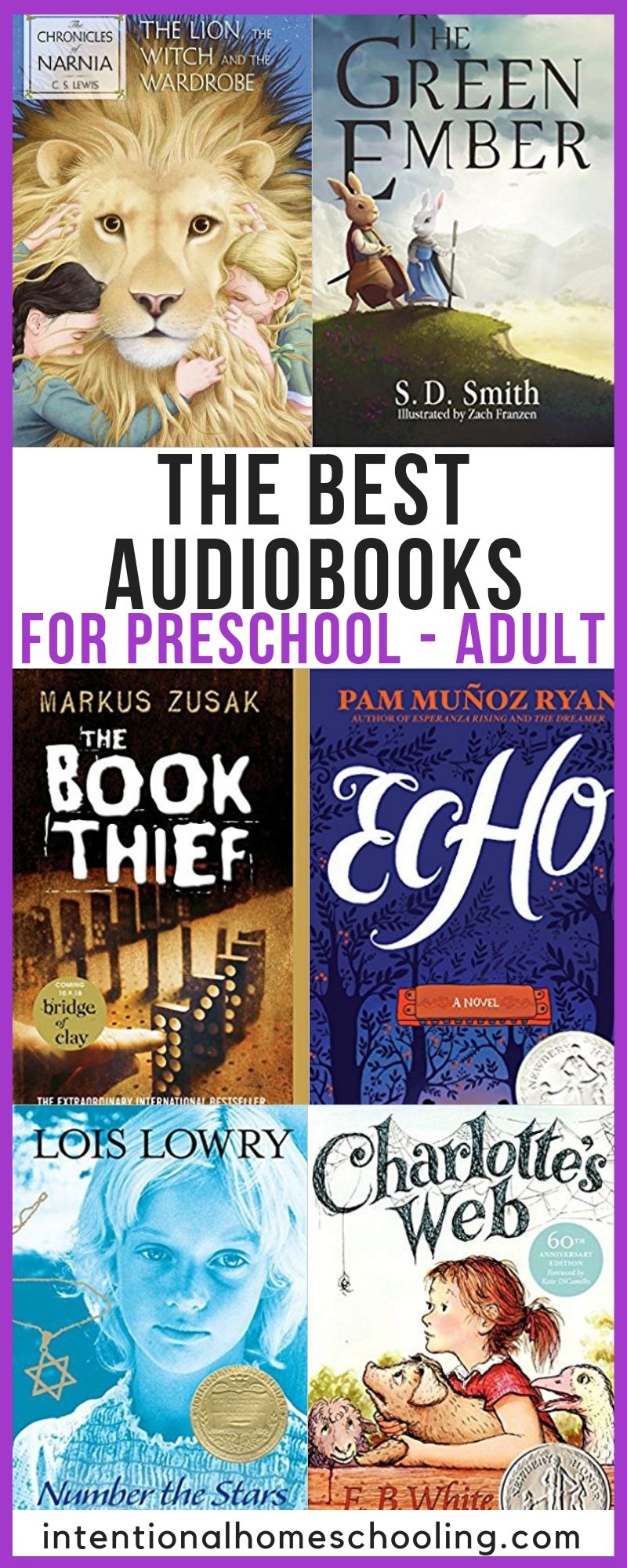 THE BEST AUDIOBOOKS FOR PRESCHOOL – ADULT
To make things a little easier, you can jump directly to the category you are interested in:
+++ Preschool & Kindergarten Audiobooks
+++ High School and Adult Audiobooks
PRESCHOOL & KINDERGARTEN AUDIOBOOKS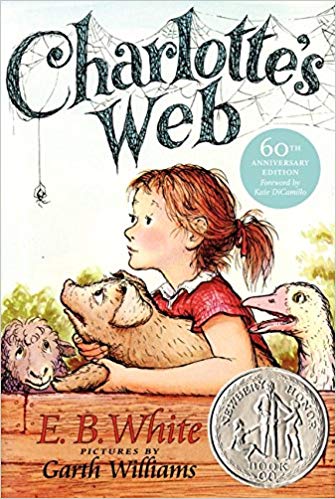 There's a reason Charlotte and Wilbur have stood the test of time!
Some Pig. Humble. Radiant. These are the words in Charlotte's Web, high up in Zuckerman's barn. Charlotte's spiderweb tells of her feelings for a little pig named Wilbur, who simply wants a friend. They also express the love of a girl named Fern, who saved Wilbur's life when he was born the runt of his litter.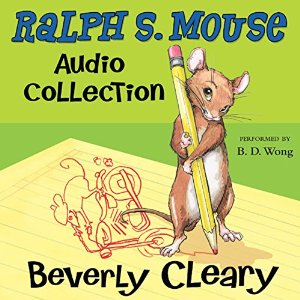 This is a great audiobook for kids who are new to audiobooks, my kids have both listened to the Ralph Mouse collection multiple times.
In this imaginative adventure from Newbery Medal–winning author Beverly Cleary, a young mouse named Ralph is thrown into a world of excitement when a boy and his shiny toy motorcycle check in to the Mountain View Inn.
When the ever-curious Ralph spots Keith's red toy motorcycle, he vows to ride it. So when Keith leaves the bike unattended in his room one day, Ralph makes his move. But with all this freedom (and speed!) come a lot of obstacles. Whether dodging a rowdy terrier or keeping his nosy cousins away from his new wheels, Ralph has a lot going on! And with a pal like Keith always looking out for him, there's nothing this little mouse can't handle.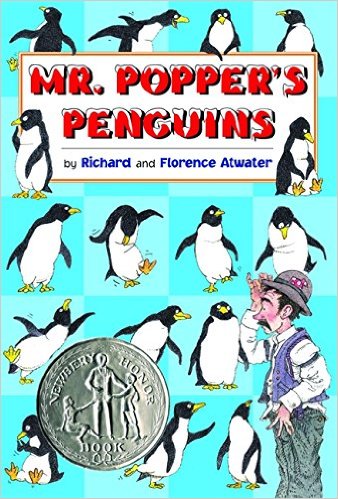 Mr. Popper and this troop of penguins will crack your kids up.
The 1938 classic tells the story of Mr. Popper, the small-town house painter who dreamed of exploring Antarctic regions, and Captain Cook, the redoubtable penguin who turned Mr. Popper's world upside down.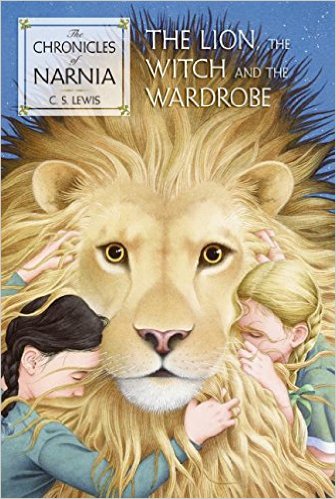 While I recommend this entire series for elementary, this book is great to listen to with preschool and elementary aged children.
Four adventurous siblings—Peter, Susan, Edmund, and Lucy Pevensie—step through a wardrobe door and into the land of Narnia, a land frozen in eternal winter and enslaved by the power of the White Witch. But when almost all hope is lost, the return of the Great Lion, Aslan, signals a great change . . . and a great sacrifice.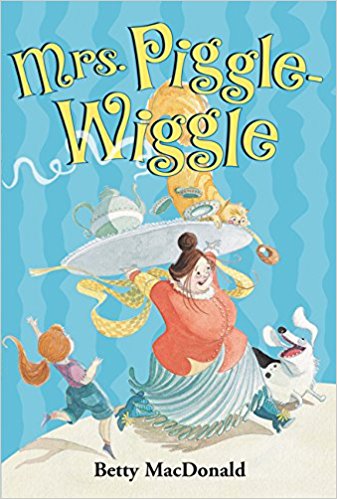 Meet Mrs. Piggle-Wiggle! She lives in an upside-down house with a kitchen that is always full of freshly baked cookies. She was even married to a pirate once! Best of all, she knows everything there is to know about children.
When Mary turns into an Answer-Backer or Dick becomes Selfish or Allen decides to be a Slow-Eater-Tiny-Bite-Taker, Mrs. Piggle-Wiggle has the perfect cure. And her solutions always work, with plenty of laughs along the way.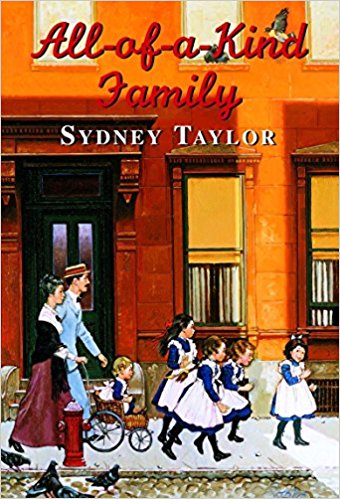 It's the turn of the 20th century in New York's Lower East Side and a sense of adventure and excitement abounds for five young sisters – Ella, Henny, Sarah, Charlotte and Gertie. Follow along as they search for hidden buttons while dusting Mama's front parlor, or explore the basement warehouse of Papa's peddler's shop on rainy days. The five girls enjoy doing everything together, especially when it involves holidays and surprises. But no one could have prepared them for the biggest surprise of all!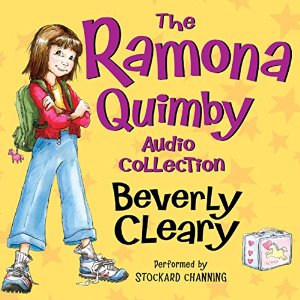 To be honest, I'm not a big Ramona fan, I'm suspecting it's because I never read the books growing up, but my kids love them and have listened to them multiple times over.
Meet Ramona. She lives on Klickitat Street with her mother, father, and big sister, Beezus. She's not afraid of anything and is always up to something. And that's just the beginning…. In this audio collection, join Ramona, one of Beverly Cleary's most beloved characters, on all her wacky adventures!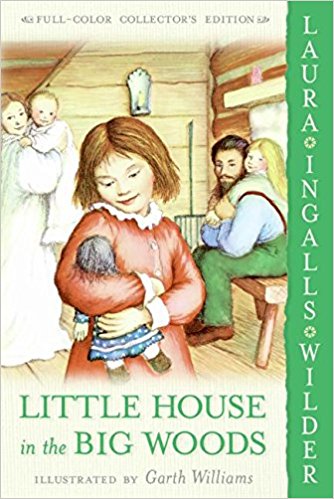 Told from four-year-old Laura's point of view, this story begins in 1871 in a little log cabin on the edge of the Big Woods of Wisconsin. Laura lives in the little house with her pa, her ma, her sisters Mary and Carrie, and their trusty dog, Jack. Pioneer life is sometimes hard for the family, since they must grow or catch all their own food as they get ready for the cold winter. But it is also exciting as Laura and her family celebrate Christmas with homemade toys and treats, do the spring planting, bring in the harvest, and make their first trip into town. And every night they are safe and warm in their little house, with the happy sound of Pa's fiddle sending Laura and her sisters off to sleep.
And so begins Laura Ingalls Wilder's beloved story of a pioneer girl and her family. The nine Little House books have been cherished by generations of readers and listeners as both a unique glimpse into America's frontier history and a heartwarming, unforgettable story.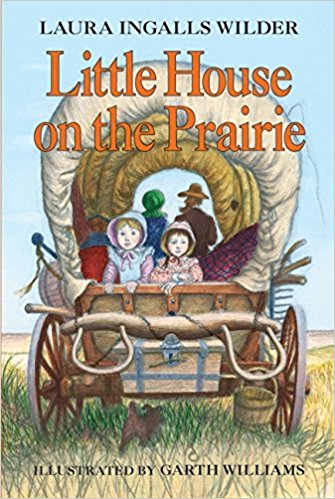 Laura Ingalls and her family are heading to Kansas! Leaving behind their home in the Big Woods of Wisconsin, they travel by covered wagon until they find the perfect spot to build a little house on the prairie. Laura and her sister Mary love exploring the rolling hills around their new home, but the family must soon get to work, farming and hunting and gathering food for themselves and for their livestock. Just when the Ingalls family starts to settle into their new home, they find themselves caught in the middle of a conflict. Will they have to move again?

ELEMENTARY AUDIOBOOKS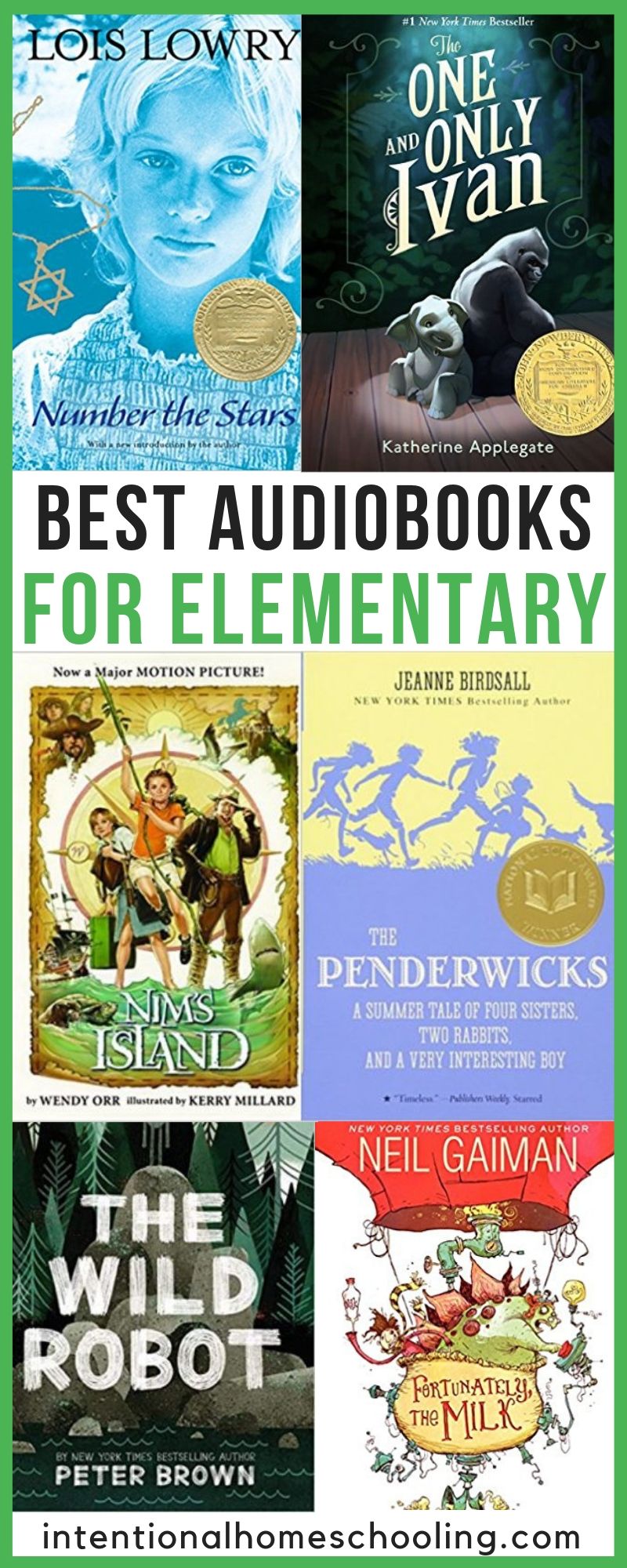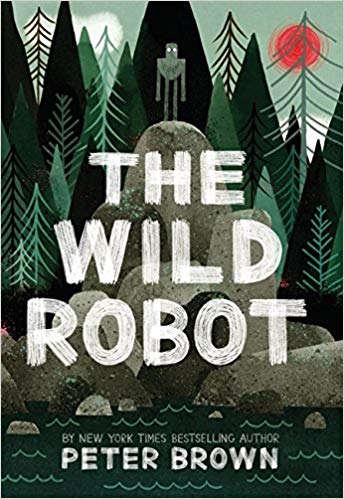 Um, should I admit that I got teary listening to a book about a robot? Cause I definitely did.
Can a robot survive in the wilderness?
When robot Roz opens her eyes for the first time, she discovers that she is all alone on a remote, wild island. She has no idea how she got there or what her purpose is–but she knows she needs to survive. After battling a violent storm and escaping a vicious bear attack, she realizes that her only hope for survival is to adapt to her surroundings and learn from the island's unwelcoming animal inhabitants.
As Roz slowly befriends the animals, the island starts to feel like home–until, one day, the robot's mysterious past comes back to haunt her.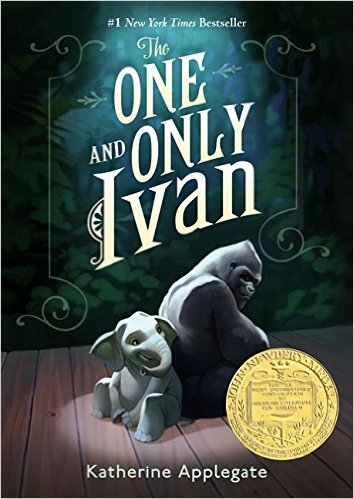 Katherine Applegate has quickly become one of my favorite authors, we loved this one!
Inspired by the true story of a captive gorilla known as Ivan, this illustrated book is told from the point of view of Ivan himself.
Having spent twenty-seven years behind the glass walls of his enclosure in a shopping mall, Ivan has grown accustomed to humans watching him. He hardly ever thinks about his life in the jungle. Instead, Ivan occupies himself with television, his friends Stella and Bob, and painting. But when he meets Ruby, a baby elephant taken from the wild, he is forced to see their home, and his art, through new eyes.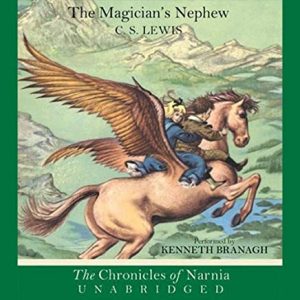 If you've already listened to The Lion, The Witch and The Wardrobe I would suggest starting with The Magician's Nephew and going through in order.
The Magician's Nephew: Narnia…where the woods are thick and cool, where the Talking Beasts are called to life, a new world where the adventure begins.
Digory and Polly meet and become friends one cold, wet summer in London. Their lives burst into adventure when Digory's Uncle Andrew, who thinks he is a magician, sends them hurtling to…somewhere else. They find their way to Narnia, newborn from the Lion's song, and encounter the evil sorceress Jadis, before they finally return home.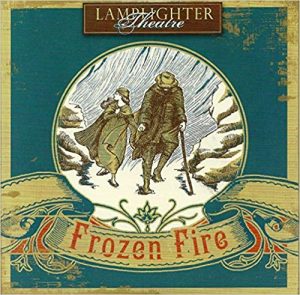 We've been listening to quite a few audio dramas from Lamplighter Theater lately and so far this one has been our favorite!
You are about to become acquainted with a young girl who changed the world! The events that lead up to Betty's pivotal decision demonstrate the true meaning of humility, servant-hood, and love. Inspired by a true story, Betty must come face-to-face with a dreaded foe. Facing myriad trials, including abandonment and the death grip of a terrifying blizzard, her love for her devoted servant trumps all. You will fall in love with Betty, whose loyalty is demonstrated through tremendous courage and sacrifice.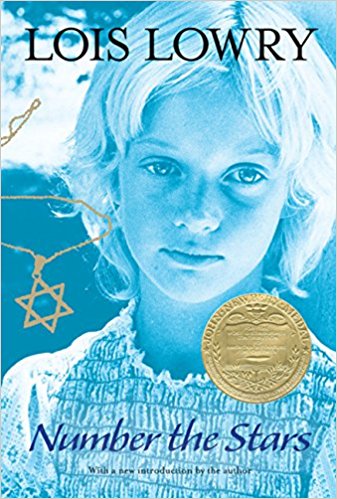 This book is a good introduction to WWII for elementary kids.
As the German troops begin their campaign to "relocate" all the Jews of Denmark, Annemarie Johansen's family takes in Annemarie's best friend, Ellen Rosen, and conceals her as part of the family.
Through the eyes of ten-year-old Annemarie, we watch as the Danish Resistance smuggles almost the entire Jewish population of Denmark, nearly seven thousand people, across the sea to Sweden. The heroism of an entire nation reminds us that there was pride and human decency in the world even during a time of terror and war.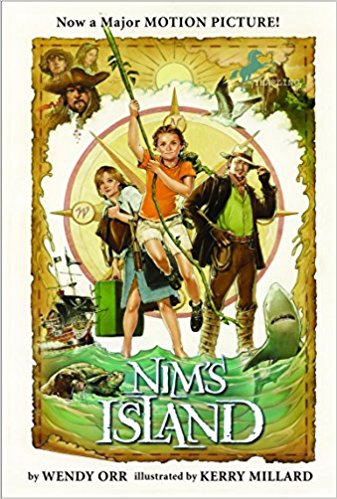 Nim lives on an island in the middle of the wide blue sea, shared by only her father, Jack, a marine iguana called Fred, a sea lion called Selkie, a turtle called Chica, and a satellite dish for her e-mail. No one else in the world lives quite like Nim, and she wouldn't swap places with anyone.
But when Jack disappears in his sailing boat and disaster threatens her home, Nim must be braver than she's ever been before. And she needs help from her friends, old and new.
Who doesn't secretly wish they had a friend like Pippi? From sleeping backwards in her bed to being able to lift her horse she's one amazingly silly girl.
Tommy and his sister Annika have a new neighbor, and her name is Pippi Longstocking. She has crazy red pigtails, no parents to tell her what to do, a horse that lives on her porch, and a flair for the outrageous that seems to lead to one adventure after another!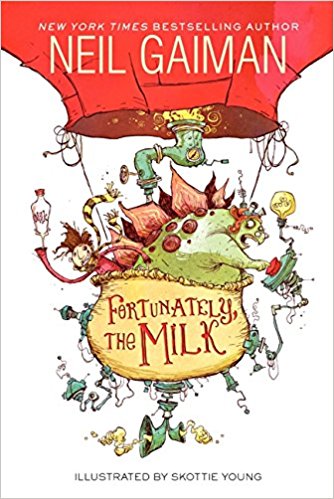 Seriously one of the funniest books out there. We've listened and read this one a couple of times, and we'll be doing the same again soon.
A tale of the bravery and selflessness exhibited by a father taking care of his children while his wife is away. Despite Mom's advance warning, the family finds itself ready for breakfast but without milk for cereal and tea, so Dad takes a trip to the store to get some. Upon his long-awaited return, he gives the children a fantastical and descriptive explanation of the adventures he faced while trying to make it back home. Not only did he embark on a time-traveling hot-air balloon ride with a stegosaurus, but he also confronted pirates, aliens, wumpires, and a volcano god, never losing possession of the milk.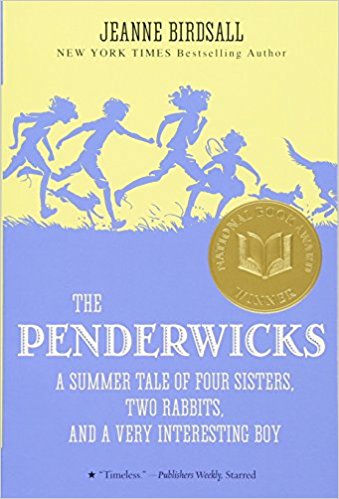 Written like a classic it's kind of hard to believe this book is so new.
This summer the Penderwick sisters have a wonderful surprise: a holiday on the grounds of a beautiful estate called Arundel. Soon they are busy discovering the summertime magic of Arundel's sprawling gardens, treasure-filled attic, tame rabbits, and the cook who makes the best gingerbread in Massachusetts. But the best discovery of all is Jeffrey Tifton, son of Arundel's owner, who quickly proves to be the perfect companion for their adventures. The icy-hearted Mrs. Tifton is not as pleased with the Penderwicks as Jeffrey is, though, and warns the new friends to stay out of trouble. Which, of course, they will—won't they? One thing's for sure: it will be a summer the Penderwicks will never forget.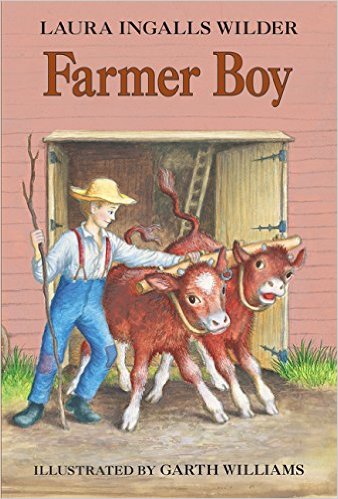 Even though this is book two in the Little House series I prefer to introduce it after Little House in the Big Woods and Little House on the Prairie.
While Laura Ingalls grows up in a little house on the Western prairie, Almanzo Wilder is living on a big farm in New York State. Here Almanzo and his brother and sisters help with the summer planting and fall harvest. In winter there is wood to be chopped and great slabs of ice to be cut from the river and stored. Time for fun comes when the jolly tin peddler visits or, best of all, when the fair comes to town.
This is Laura Ingalls Wilder's beloved story of how her husband, Almanzo, grew up as a farmer boy far from the little house where Laura lived.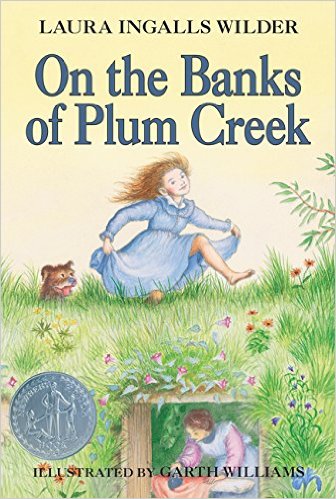 The adventures of Laura Ingalls and her family continue as they leave their little house on the prairie and travel in their covered wagon to Minnesota. Here they settle in a little house made of sod beside the banks of beautiful Plum Creek. Soon Pa builds a wonderful new little house with real glass windows and a hinged door. Laura and her sister Mary go to school, help with the chores, and fish in the creek. At night everyone listens to the merry music of Pa's fiddle. Misfortunes come in the form of a grasshopper plague and a terrible blizzard, but the pioneer family works hard together to overcome these troubles.
And so continues Laura Ingalls Wilder's beloved story of a pioneer girl and her family. The nine Little House books have been cherished by generations of readers and listeners as both a unique glimpse into America's frontier past and a heartwarming, unforgettable story.
If you want to continue on with the series you definitely can!
MIDDLE GRADE AUDIOBOOKS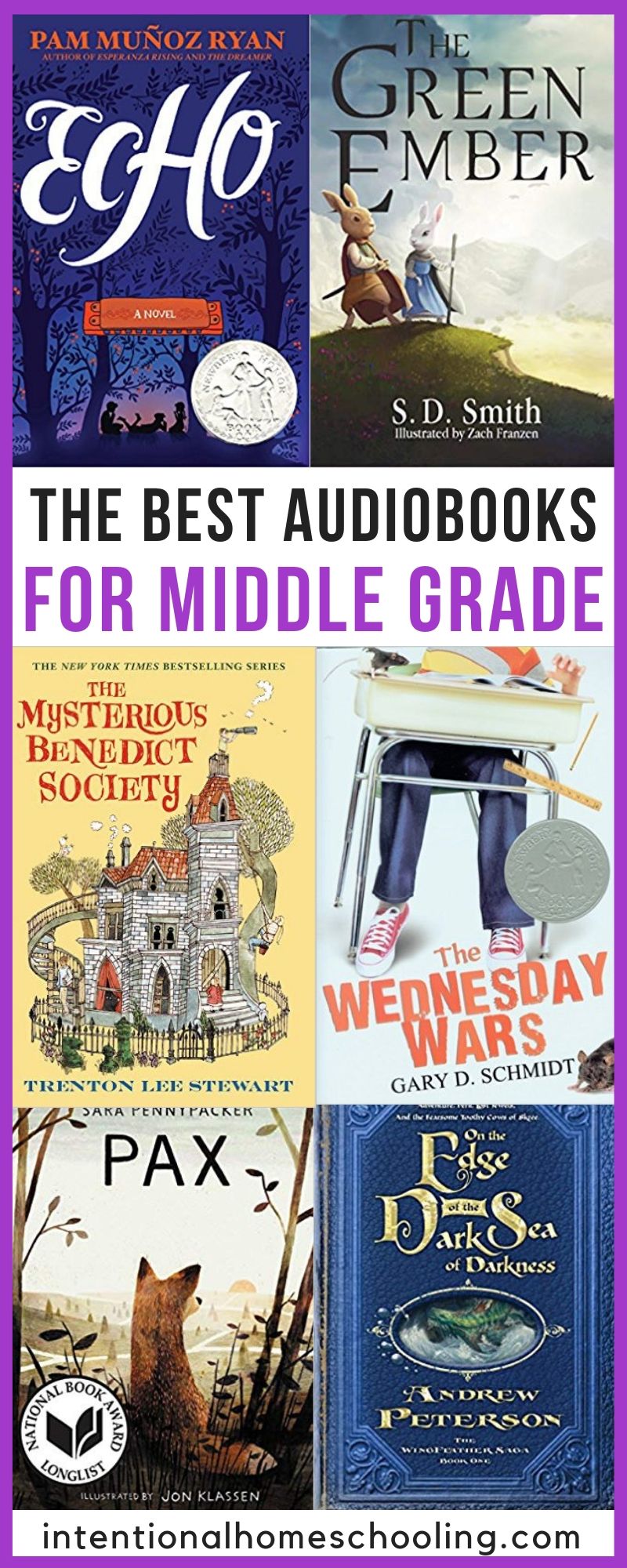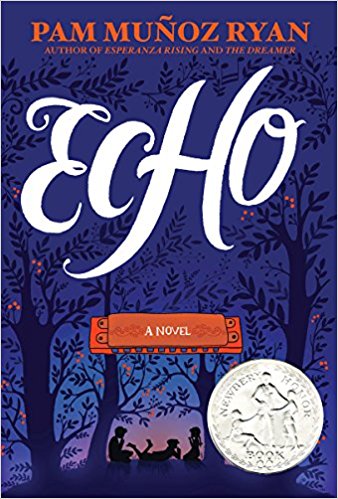 This is my favorite audiobook of all time. It is so well done and while I am sure the hard copy of the book is great I think the audio is so spectacular.
Lost and alone in a forbidden forest, Otto meets three mysterious sisters and suddenly finds himself entwined in a puzzling quest involving a prophecy, a promise, and a harmonica.
Decades later, Friedrich in Germany, Mike in Pennsylvania, and Ivy in California each, in turn, become interwoven when the very same harmonica lands in their lives. All the children face daunting challenges: rescuing a father, protecting a brother, holding a family together. And ultimately, pulled by the invisible thread of destiny, their suspenseful solo stories converge in an orchestral crescendo.
Richly imagined and masterfully crafted, Echo pushes the boundaries of genre, form, and storytelling innovation to create a wholly original novel that will resound in your heart long after the last note has been struck.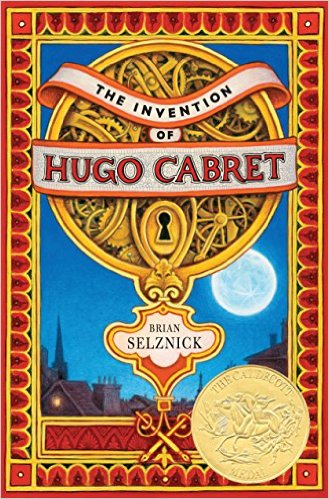 I've said it before, but if you listen to this one audio make sure you get the hard copy as well, you'll want to see all the photos in this book!
Orphan, clock keeper, and thief, Hugo lives in the walls of a busy Paris train station, where his survival depends on secrets and anonymity. But when his world suddenly interlocks with an eccentric, bookish girl and a bitter old man who runs a toy booth in the station, Hugo's undercover life, and his most precious secret, are put in jeopardy. A cryptic drawing, a treasured notebook, a stolen key, a mechanical man, and a hidden message from Hugo's dead father form the backbone of this intricate, tender, and spellbinding mystery.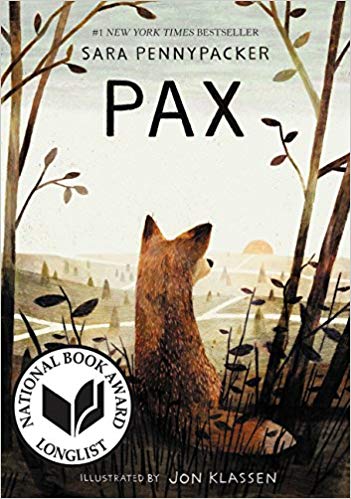 Pax and Peter have been inseparable ever since Peter rescued him as a kit. But one day, the unimaginable happens: Peter's dad enlists in the military and makes him return the fox to the wild.
At his grandfather's house, three hundred miles away from home, Peter knows he isn't where he should be—with Pax. He strikes out on his own despite the encroaching war, spurred by love, loyalty, and grief, to be reunited with his fox.
Meanwhile Pax, steadfastly waiting for his boy, embarks on adventures and discoveries of his own . . .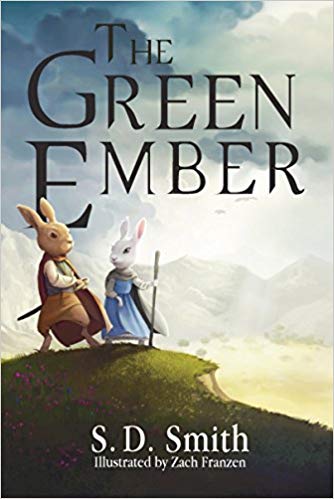 Heather and Picket are extraordinary rabbits with ordinary lives until calamitous events overtake them, spilling them into a cauldron of misadventures. They discover that their own story is bound up in the tumult threatening to overwhelm the wider world.
Kings fall and kingdoms totter. Tyrants ascend and terrors threaten. Betrayal beckons, and loyalty is a broken road with peril around every bend.
Where will Heather and Picket land? How will they make their stand?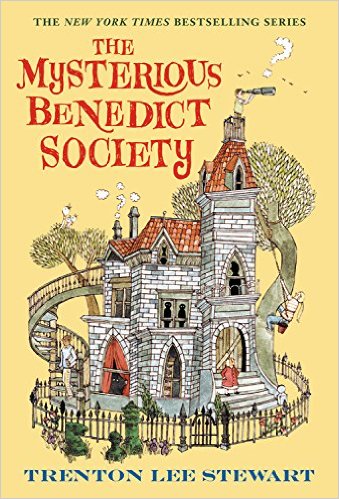 "Are you a gifted child looking for special opportunities?" Dozens of children respond to this peculiar ad in the newspaper and are then put through a series of mind-bending tests, which readers take along with them. Only four children–two boys and two girls–succeed. Their challenge: to go on a secret mission that only the most intelligent and inventive children could complete. To accomplish it they will have to go undercover at the Learning Institute for the Very Enlightened, where the only rule is that there are no rules. But what they'll find in the hidden underground tunnels of the school is more than your average school supplies. So, if you're gifted, creative, or happen to know Morse Code, they could probably use your help.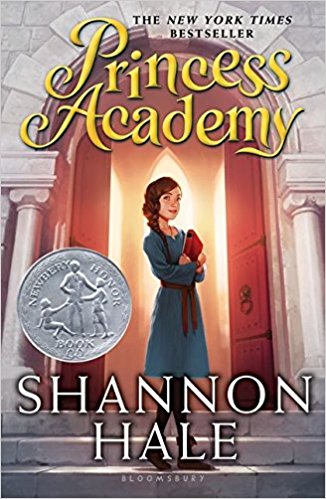 Miri lives on a mountain where, for generations, her ancestors have quarried stone and lived a simple life. Then word comes that the king's priests have divined her small village the home of the future princess. In a year's time, the prince himself will come and choose his bride from among the girls of the village.
The king's ministers set up an academy on the mountain, and every teenage girl must attend and learn how to become a princess. Miri soon finds herself confronted with a harsh academy mistress, bitter competition among the girls, and her own conflicting desires to be chosen and win the heart of her childhood best friend. But when bandits seek out the academy to kidnap the future princess, Miri must rally the girls together and use a power unique to the mountain dwellers to save herself and her classmates.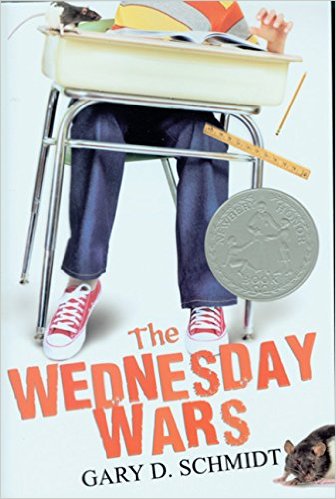 Meet Holling Hoodhood, a seventh-grader at Camillo Junior High, who must spend Wednesday afternoons with his teacher, Mrs. Baker, while the rest of the class has religious instruction. Mrs. Baker doesn't like Holling—he's sure of it. Why else would she make him read the plays of William Shakespeare outside class? But everyone has bigger things to worry about, like Vietnam. His father wants Holling and his sister to be on their best behavior: the success of his business depends on it. But how can Holling stay out of trouble when he has so much to contend with? A bully demanding cream puffs; angry rats; and a baseball hero signing autographs the very same night Holling has to appear in a play in yellow tights! As fate sneaks up on him again and again, Holling finds Motivation—the Big M—in the most unexpected places and musters up the courage to embrace his destiny, in spite of himself.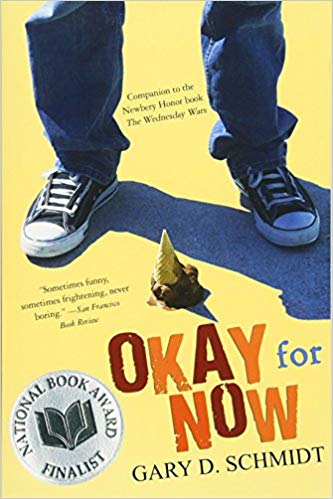 In this companion novel to The Wednesday Wars, Doug struggles to be more than the "skinny thug" that some people think him to be. He finds an unlikely ally in Lil Spicer, who gives him the strength to endure an abusive father, the suspicions of a town, and the return of his oldest brother, forever scarred, from Vietnam. Schmidt expertly weaves multiple themes of loss and recovery in a story teeming with distinctive, unusual characters and invaluable lessons about love, creativity, and survival.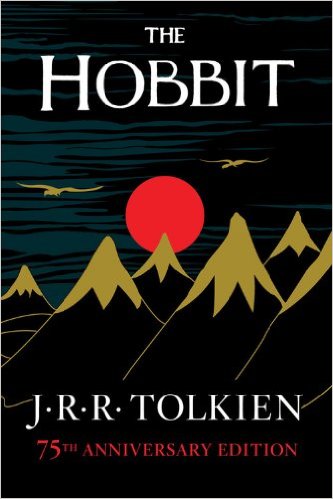 Bilbo Baggins is a hobbit who enjoys a comfortable, unambitious life, rarely traveling any farther than his pantry or cellar. But his contentment is disturbed when the wizard Gandalf and a company of dwarves arrive on his doorstep one day to whisk him away on an adventure. They have launched a plot to raid the treasure hoard guarded by Smaug the Magnificent, a large and very dangerous dragon. Bilbo reluctantly joins their quest, unaware that on his journey to the Lonely Mountain he will encounter both a magic ring and a frightening creature known as Gollum.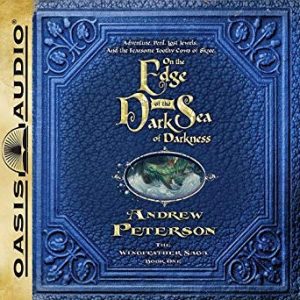 Janner Igiby, his brother Tink, their crippled sister Leeli are gifted children as all children are, loved well by a noble mother and ex-pirate grandfather. But they will need all their gifts and all that love to survive the evil pursuit of the venomous Fangs of Dang who have crossed the dark sea to rule the land with malice and pursue the Igibys who hold the secret to the lost legend and jewels of good King Wingfeather of the Shining Isle of Anniera.
Full of characters rich in heart, smarts, and courage, On the Edge of the Dark Sea of Darkness presents a world of wonder and a tale children of all ages will cherish, families can read aloud, and readers' groups are sure to discuss for its layers of meaning about life's true treasure and tangle of the beautiful and horrible, temporal and eternal, and good and bad.
HIGH SCHOOL & ADULT AUDIOBOOKS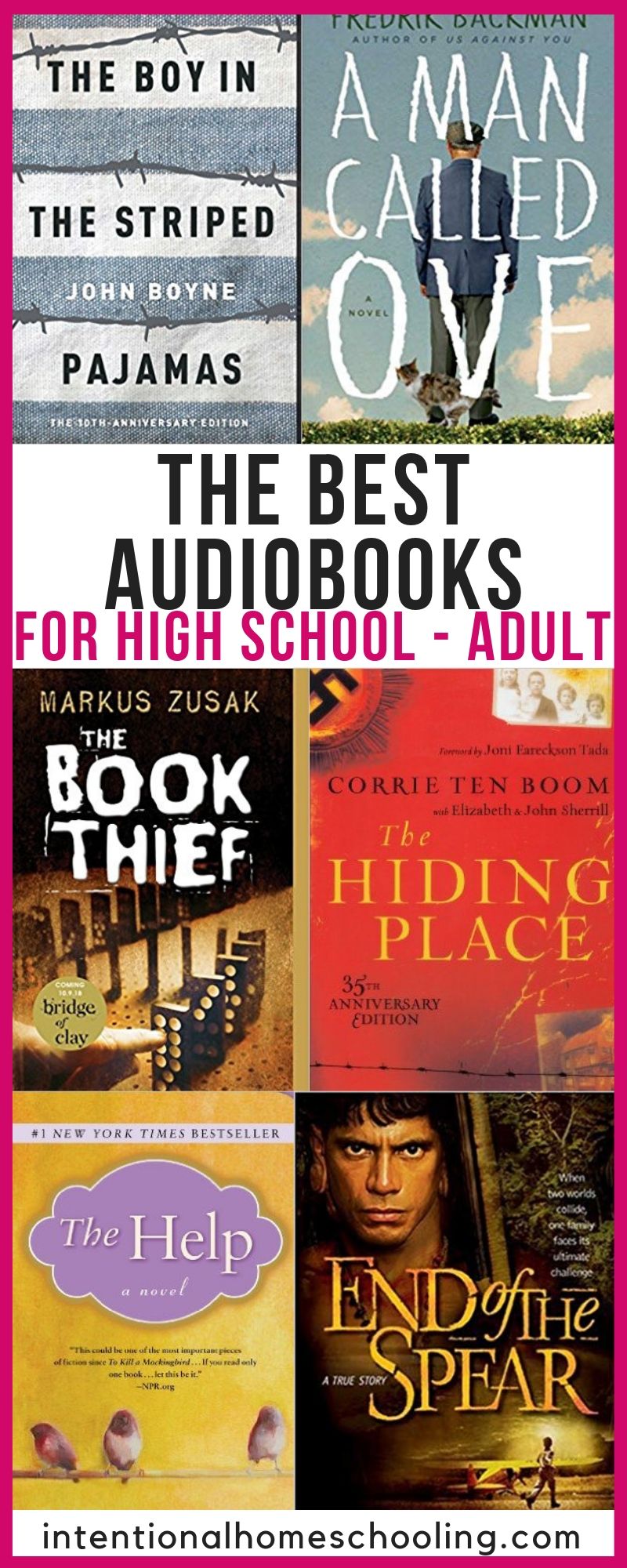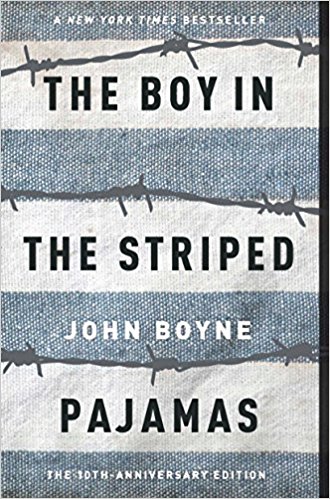 Prepare for tears, that's all I'll say.
Berlin, 1942: When Bruno returns home from school one day, he discovers that his belongings are being packed in crates. His father has received a promotion and the family must move to a new house far, far away, where there is no one to play with and nothing to do. A tall fence stretches as far as the eye can see and cuts him off from the strange people in the distance.
But Bruno longs to be an explorer and decides that there must be more to this desolate new place than meets the eye. While exploring his new environment, he meets another boy whose life and circumstances are very different from his own, and their meeting results in a friendship that has devastating consequences.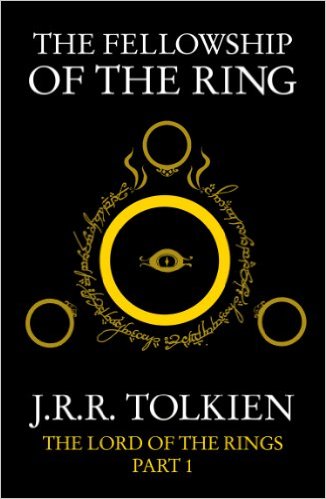 One Ring to rule them all, One Ring to find them, One Ring to bring them all and in the darkness bind them
In ancient times the Rings of Power were crafted by the Elven-smiths, and Sauron, the Dark Lord, forged the One Ring, filling it with his own power so that he could rule all others. But the One Ring was taken from him, and though he sought it throughout Middle-earth, it remained lost to him. After many ages it fell into the hands of Bilbo Baggins, as told in The Hobbit. In a sleepy village in the Shire, young Frodo Baggins finds himself faced with an immense task, as his elderly cousin Bilbo entrusts the Ring to his care. Frodo must leave his home and make a perilous journey across Middle-earth to the Cracks of Doom, there to destroy the Ring and foil the Dark Lord in his evil purpose.
I think it goes without saying, but obviously after reading The Fellowship of the Ring you should go on to read the rest of the series that was originally intended to be one book: The Two Towers and The Return of the King.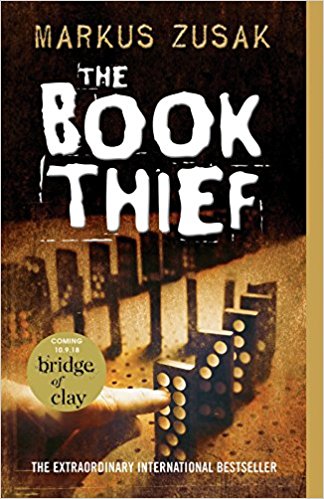 When Death has a story to tell, you listen.
It is 1939. Nazi Germany. The country is holding its breath. Death has never been busier, and will become busier still.
Liesel Meminger is a foster girl living outside of Munich, who scratches out a meager existence for herself by stealing when she encounters something she can't resist–books. With the help of her accordion-playing foster father, she learns to read and shares her stolen books with her neighbors during bombing raids as well as with the Jewish man hidden in her basement.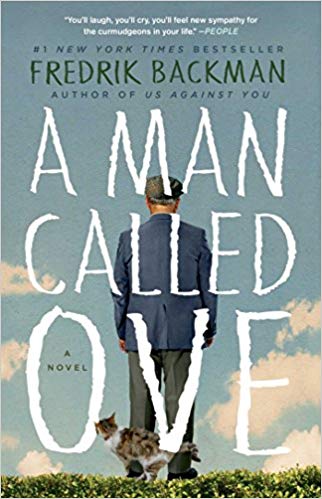 This book moved me to tears and I learned some lessons on how to be a good neighbor from it.
Meet Ove. He's a curmudgeon – the kind of man who points at people he dislikes as if they were burglars caught outside his bedroom window. He has staunch principles, strict routines, and a short fuse. People call him "the bitter neighbor from hell". But behind the cranky exterior there is a story and a sadness. So when one November morning a chatty young couple with two chatty young daughters move in next door and accidentally flatten Ove's mailbox, it is the lead-in to a comical and heartwarming tale of unkempt cats, unexpected friendship, and the ancient art of backing up a U-Haul. All of which will change one cranky old man and a local residents' association to their very foundations.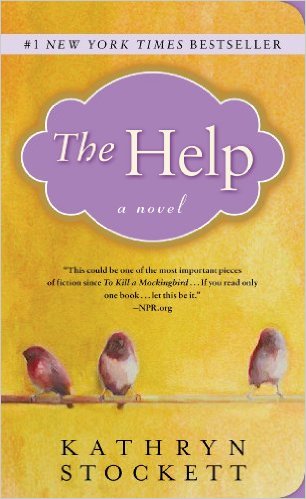 Aibileen is a black maid in 1962 Jackson, Mississippi, who's always taken orders quietly, but lately she's unable to hold her bitterness back. Her friend Minny has never held her tongue but now must somehow keep secrets about her employer that leave her speechless. White socialite Skeeter just graduated college. She's full of ambition, but without a husband, she's considered a failure.
Together, these seemingly different women join together to write a tell-all book about work as a black maid in the South, that could forever alter their destinies and the life of a small town . . .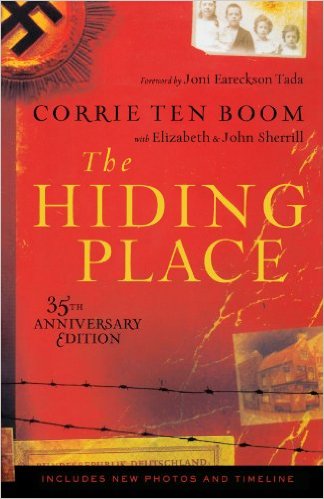 Corrie ten Boom was a Dutch watchmaker who became a heroine of the Resistance, a survivor of Hitler's concentration camps, and one of the most remarkable evangelists of the twentieth century. In World War II she and her family risked their lives to help Jews and underground workers escape from the Nazis, and for their work they were tested in the infamous Nazi death camps. Only Corrie among her family survived to tell the story of how faith ultimately triumphs over evil.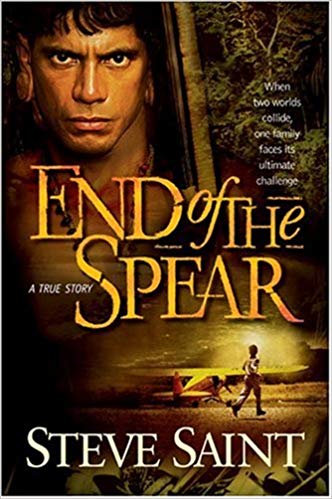 Steve Saint was five years old when his father, missionary pilot Nate Saint, was speared to death by a primitive Ecuadorian tribe. In adulthood, Steve, having left Ecuador for a successful business career in the United States, never imagined making the jungle his home again. But when that same tribe asks him to help them, Steve, his wife, and their teenage children move back to the jungle. There, Steve learns long-buried secrets about his father's murder, confronts difficult choices, and finds himself caught between two worlds.
And there you have it – a great selection of audiobooks! I plan on continuing to update this list as I come across other great ones so be sure to pin this list and check back.
Please let me know some of your favorite audiobooks, I would love to listen to them!